10 days in Vietnam is a sufficient amount of time for a perfect trip that touches some of the most attractive and well-known places on the map of this lovely country from the South to the North. And to help you make up your mind, the following is some advice and an ideal itinerary with a classic route, including all the captivating highlights of this lovely country.
I. HOW TO SPEND 10 DAYS IN VIETNAM?
Day 1: Arrive HCMC (D) – the start of your Vietnam exploration in 10 days
There are several means of transport for your upcoming trip to Vietnam. If you are from your own country far from Vietnam, traveling by plan should be a great start for you 10 days in Vietnam conveniently. 
Ho Chi Minh City seems to be regarded as New York of Vietnam. A quick flight won't make much of an impact on your travel energy. 
Ho Chi Minh with its recent growth has made this a top-tier destination in Vietnam. You will receive a warm welcome from swarms of endless motorbikes. 
Such a vibrant city, Ho Chi Minh is that it cannot be fully experienced within one short day. Take the river bus, ride through Thu Thiem Tunnel, admiring the view on the Sky Deck of Vietnam's tallest building – Landmark 81, or the Independence Palace, Ben Thanh Market, Cu Chi Tunnel, and Saigon Notre-Dame Basilica.
After arriving in Ho Chi Minh city, you should take a rest to plan your whole 10-day itinerary or contact Lux Travel DMC for support and local guides.
Day 2: Mekong Delta Excursion (B/L)
Traveling around the market on a boat in Mekong Delta will definitely be such a memorable experience to visitors to admire hundreds of different boats packed with fresh and brilliantly-colored fruits and vegetables. 
Cai Rang Floating Market (Can Tho Province) is one of the most popular floating markets in Mekong Delta. Spending their most lifetimes on rivers, people are used to living on floating boats. For them, floating boats can be not only their houses but their place of trading fruits, food, agricultural products and many others as well. The products are diversified and abundant, from fruits, vegetables, foods to commodities, drinks, clothes, and candies hung on a pole to attract customers. Also to reach the visitors' satisfaction at the highest notch, other useful services and products are available as well from the mobile card, cosmetic, clothes to drinks. This helps tourists feel like they are now surrounded by the markets on land, not on a boat or river anymore. Cai Rang starts at 5 a.m and lasts until the afternoon. However, visitors should arrive in it before 9 a.m to admire its liveliest moments. 
Being deep into the vibrant atmosphere, you will see the bustling vibe of the market and more importantly take a deeper understanding of and get closer to a new land – a new culture – the lives of residents on floating boats from generations to generations. 
Day 3, 4 and 5: HCMC – Nha Trang Beach Holiday (B)
As the Riviera of Southeast Asia, Nha Trang impresses everyone by a long stretch of wonderful coastline, white smooth sandy beaches with mountains at the end and historical attractions together with numerous fun activities. 
Sunbathing, Diving, Snorkeling and Enjoying Nha Trang's beautiful beaches
Coming to the Nha Trang beach, sunbathing and relaxing on the beach or being deep into clean blue crystal-like water to enjoy swaying palms, and a pleasant promenade and the pristinely white sand are great. 
Also, what is more amazing than observing the underwater life and even playing with sea turtles? 
Visiting Vinpearl Land
To arrive in Vinpearl Land, you need to go by the cable car, which is regarded as the longest ropeway in both Vietnam and the world. Another way to reach here is traveling by boat, which takes about 20 minutes. Or the 7-to-9 minute cable car will be the most convenient path to Vinpearl Land and let you admire the spectacular view of the privileged bay of Nha Trang and Nha Trang city from above as well. 
Day 6: Nha Trang – Danang – Hoian (B/L)
You fly to Danang by Vietnam Airlines. Upon arrival in Danang, you will be greeted by our guide who will begin by escorting you on a tour of Danang City, including the Cham Museum where you can find out more about this ancient but advanced civilization.
Danang with Golden Bridge
As a phenomenon since 2018 for its unique architecture of gray hands, Golden Bridge is one of top must-visit attractions in Danang. Standing on the bridge, you can admire the entire endless landscapes and stunning nature of Ba Na hills with a modern European style city.
The opening hour: 8.00 am to 6.30 pm. 
Price for Ba Na Hills: 700.000 VND/adult, 550.000 VND/child, free for children under 1m3
Other places
Da Nang is truly blessed with outstanding nature. Apart from My Khe Beach, you should spend some time during your trip to travel to other attractions, such as Son Tra Peninsula, Ba Na Hills Mountain Resort, The Ngu Hanh Son Mount or Hoi An. You will discover uniqueness in every place you come to. So when being in this Danang tailor-made tour, visitors can not admire the beauty of My Khe Beach, but other breathtaking places as well. 
After that, you will make your way the short distance to the Marble Mountains, where there will be the opportunity to climb to the top and admire the temples that have a commanding view over the surrounding district. 
Then you will continue to the delightful town of Hoian, approximately 30 km away. Once in Hoian, you will check into your hotel and have some time to explore Hoian on foot. Hoian is now one of five UNESCO-designated World Heritage sites in Vietnam. You will stay overnight in Hoi An.
What to explore in Hoian? 
Hoian is not just famous for its ancient beauty and beautiful landscapes recognized many times worldwide, but also for its authentic cuisine as one of the 25 most attractive destinations for foodies around the world. In 2019, Hoian is on the list of top 9 must-visit destinations around the world.
Do not forget that you are in a heaven of street food with Cao Lau, Mi Quang, Hoian Chicken Rice – Com Ga Hoi An, or White Rose in Hoian, etc. 
Day 7: Hoian – Da Nang – Hanoi (B/L/-)
As one of the oldest cities in Vietnam, the most beautiful gem of this country attracts thousands and millions of tourists every year for its unique architecture of ancient streets perfectly. It is also the best place for foreigners to get a deeper understanding of Vietnamese lives, tradition, and customs. 
You will have time to your wander through the narrow winding streets of the Ancient Quarter to the Chinese Assembly Halls, the 200-year-old Tam Ky ancestral house, Chua Ong Pagoda, or the Japanese Bridge.
Don't miss Mot water – the most favorite drink and Phuong bread – the typical fast food in Hoian.
After that, you will fly to Hanoi and enjoy your free time. You can ride a cyclo around the Old Quarter then go to dinner at a super restaurant in the French Quarter. 
Last but not least in this ancient town, you can enjoy the typical traditional Vietnamese water puppet show in the evening.
Day 8: Hanoi (B/L)
If Ho Chi Minh City features the South of Vietnam, in the North, it must be Hanoi, which is not only the center of economy, culture, politics, and society of Vietnam but one of the most attractive tourist destination of that lovely country as well.
What to explore in Hanoi?
A full-day tour will take you to well-known destinations of Hanoi such as Ho Chi Minh's Mausoleum, the One Pillar Pagoda, and Hanoi Old Quarter with a maze of 36 streets and craft guilds. 
You can also visit Hoan Kiem lake (the heart of Hanoi) with Ngoc Son Temple, the Temple of Literature, romantic West Lake for couples, Tran Quoc Pagoda, or Quan Thanh Temple and the History Museum or the Ethnology Museum to get closer to Vietnam's culture without traveling so far. You will stay overnight in Hanoi.
What to eat in Hanoi?
In addition to lots of attractive destinations, Hanoi impresses all visitors by its unique and diversified cuisines, which can be considered as the most typical dishes of Vietnam cuisine and at very reasonable prices. Don't miss this street food heaven to make your 10 days in Vietnam more exciting.
First, walking or motorbike food tour is extremely suitable for visitors wishing to enjoy Hanoi's cuisine in a local way. There are great choices if you want to stay active throughout your holiday in the capital of Vietnam. If you are an unapologetic foodie, the tailor-made food tour Hanoi will let you enjoy authentic Vietnam's cuisine with the help of a local chef. 
Or more interestingly, you can enjoy exploring a local market, where you pick your favorite ingredients before learning how to prepare popular street food dishes, such as bun cha (grilled pork patties with noodles), pho (beef noodle), and savory Vietnamese pancakes (ban xeo) and many more.
For a long Vietnam itinerary in 10 days, spending time at some bars or pubs at Tay Ho to enjoy West Lake night view would be not a bad idea. Moreover, you can meet and make friends with other foreigners under the romantic landscape. 
Day 9: Halong Bay Excursion (B/L)
It takes you approximately 3 hours to drive to Halong City. When you are in Halong Bay City, our guide will pick you up and take you to the four-hour cruise on this amazing bay, Halong Bay. You will have a chance to sip a drink and relax on the board to admire the marvelous natural beauty of One of Seven World's Natural Wonders. The cruise will stop along the way for tourists to visit one of the limestone caves in the bay. 
For mealtime, you will be served a sumptuous local seafood lunch.
The local floating village is a vibrant feature of the daily life of Halong bay like the floating markets in Mekong Delta in Southern Vietnam. They live there and make ends meets from the diversified supply of the marine life, which might be hard to imagining living everyday life surrounded by the beauty of this well-known bay. 
After a four hour navigation, you will sail back to the harbor, rejoin car and head back to your hotel in Hanoi for an overnight stay.
Day 10: Departure (B) – closing your 10 days in Vietnam
This is the end of your 10 day-in-Vietnam journey. No activity for today, so you are free to enjoy your free time in souvenir shopping or cafes until transfer to the airport for your onward flight. Try to make the most of Hanoi to make the perfect ending for the trip. 
II. LUXURY TRAVEL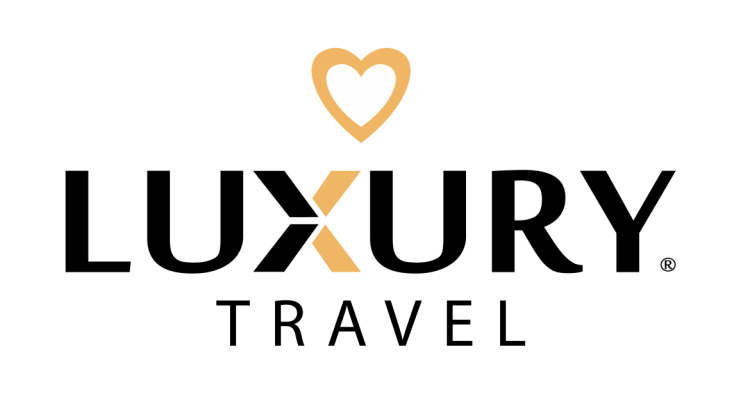 Once you have made up your mind, we, Lux Travel DMC, will provide you with tailor-made tours to suit your needs. We provided high-end travel packages and tours with a 99% customer satisfaction rate. Our leaders and well-trained staffs are dedicated to providing you with the most authentic, luxurious travel experience.
Contact Us:
Address: No.456, Lac Long Quan Street, Tay Ho District, Hanoi, Vietnam
Phone: (+84) 4 3927 4120
Email: [email protected]
Hotline: +84-336-276-996
Website: https://luxtraveldmc.com
Plan Your Trip Here!