Covid-19 has brought a lot of disadvantages to Vietnamese tourism this year. However, there is light at the end of the tunnel as Vietnam recently reopened to foreign tourists after an 18-month lockdown.Thereby, Vietnam has implemented facilitation in order to recover tourism from the pandemic. 
1. Cut down quarantine time from 7 to 3 days
According to the health ministry, fully vaccinated people or those who recovered from Covid-19 will only need to self-monitor their health for three days, either at home, hotels or other facilities.
Partly vaccinated arrivals will isolate at home or other facilities for seven days. Then, they will take COVID-19 test on the 3rd and 7th days. If results are negative, they will have to monitor their health for the next 11 days, free to travel. However, they will have to avoid large gatherings or crowded places.
Those under 18, above 65, pregnant women can be quarantined with caretakers. However, the caretakers must be fully vaccinated or have recovered from Covid-19.
The travellers have to meet the Covid-19 prevention rules of the health ministry starting January 1, 2022:
Negative COVID-19 test results within 72 hours and installed the PC-Covid app for health monitoring. The PCR test requirement will not apply to children below two.

Fully vaccinated certificates or proof of recover from COVID-19
Foreign entrants will have to pay for their own tests, quarantine and Covid-19 treatment. Besides, they should take their own rapid tests on the first day of arrival.
2. Reopen more travel destinations to foreign tourists
The government allowed five localities to receive foreign tourists under a vaccine passport program starting November. They include Kien Giang, Khanh Hoa, Quang Ninh, and Quang Nam provinces and Da Nang City. 
Opening borders to tourists after nearly two years, Vietnam received its first batch of 29 visitors from the U.S. and Europe. They came by charter flight on November 17 to to Hoi An town, Qang Nam province for a seven-day trip. Additionally, over 200 South Korean tourists touched down in Phu Quoc Island on November 20, and Khanh Hoa welcomed its first group of foreign tourists on November 25.
Da Nang and Quang Ninh, home to HaLong Bay, plan to allow in foreign tourists from next month.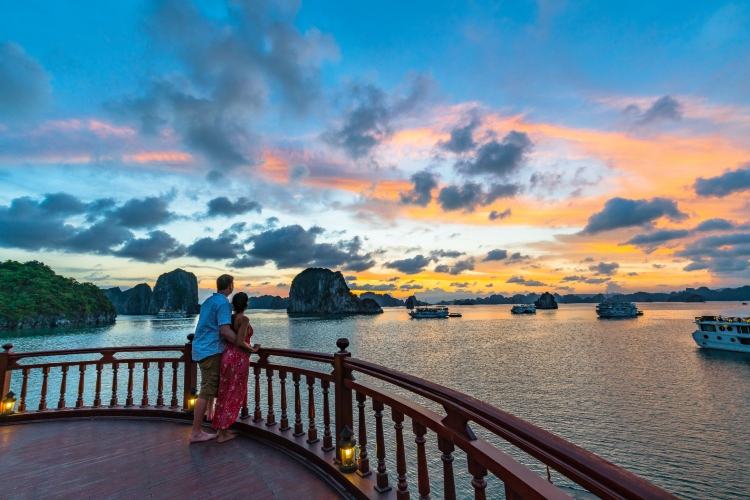 In all, over 1,100 visitors had arrived by charter flights as of December 6, and the tourism industry expects 15,000 visitors to come this month.
3. Resume international fights
Vietnam has agreed to resume international flights for nine destinations that have managed high vaccination rates and good pandemic control on January 1.
They are San Francisco or Los Angeles (the U.S.), Singapore, Bangkok (Thailand), Phnom Penh (Cambodia), Vientiane (Laos), Beijing/Guangzhou (China), Tokyo (Japan), Seoul (South Korea), and Taipei (Taiwan).
In the second phase starting Jan. 16,  Vietnam will add to flights from Frankfurt, Hong Kong, Kuala Lumpur, Moscow, Paris, and Sydney.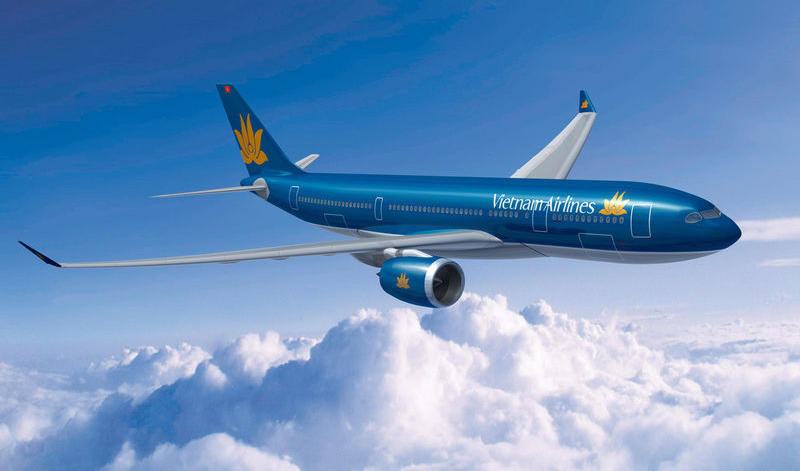 4. Current situation of COVID-19 and vaccination in Vietnam
According to COVID-19 Vaccine Portal, as of 8 December 2021, a total of 131,033,342 vaccine doses have been administered. Up to now, more than 53 million Vietnamese people have completed 2 doses of the vaccine, accounting for 55.7%. In addition, 6 localities have implemented vaccination for children aged from 12 to 17.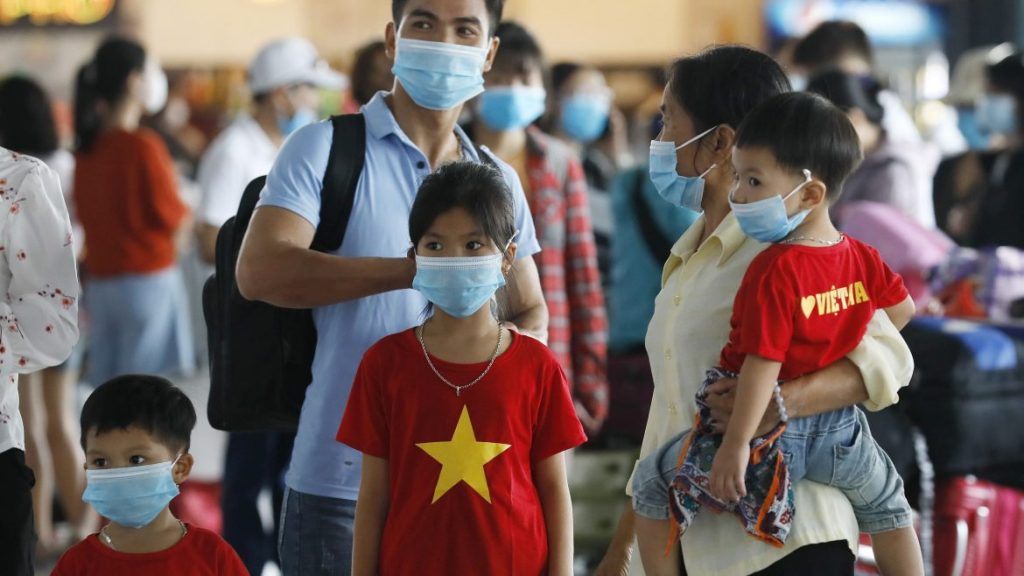 Reported to WHO, from 3 January 2020 to 20 December 2021, Vietnam has recorded 1,524,368 confirmed cases of COVID-19 with 29,351 deaths.