Having more than 600 animals of over 90 different species on display, Hanoi Zoo is the biggest and the oldest zoo in Hanoi Capital. In addition, the zoo covers over 18.7 hectares of sprawling land and lake. There are also several activities in the park for children like bubble house, swan-shaped pedal boating in the lake, speed train for kids and rollerblading.
I. Brief information about Hanoi Zoo
Location: 58 Duong Buoi street, Hanoi
Opening hours: 
– Summer: 7:00 am – 17:30 pm
– Winter: 7:00 am – 17:00 pm
Entrance fee:
– Adults: 10,000 VNĐ
– Children: 5,000 VNĐ
II. History of Hanoi Zoo
Hanoi Zoo was founded in 1976, also known as Bach Thao Gardens or Thu Le Park. The zoo was managed by Hanoi Zoological Gardens Company Limited. In 1993, Hanoi Zoo joined the South East Asian Zoos Association. Since then, Hanoi Zoo partnerships with many other zoos and wildlife conservation organizations in the world such as World Pheasant Association (WPA), Vietnam Zoo Association (VZA),  Vietnam Parks and Trees Association, Thang Long Bonsai Association, Hanoi Ornamental Creature Association,…
III. What people love about Hanoi Zoo
1. Range and Organisation of Animals
With over 90 species, Hanoi Zoo breeds many rare animal species listed in Vietnam's Red Book including Golden Cat, White-cheeked Gibbon, Indochinese Green Peafowl, Asian Elephant, Indochinese Tiger, Clouded Leopard, Silver Pheasant, Asiatic Black Bear, Edward's Pheasant.
Furthermore, there are large numbers of attractive exotic animals also available like Przewalski's Horse, Ostrich, Blue Macaw, Yellow Macaw, Lion, Greater Kudu, Ring-tailed Lemur, Hippopotamus,…
Hanoi Zoo had succeeded in breeding and conserving wild animals and endangered species in captivity and be highly appreciated by both local and foreign experts. Many animals have accomplishments reproduced at Hanoi Zoo like Greater Adjutant Stork, Indochinese Tiger, Blue Macaw, Yellow Macaw, Lion,  White-cheeked Gibbon Pheasants, Sika Deer, Slow Loris, Sambar Deer, Monkeys, Civets,…
2. Be surrounded by lush greenery
Along with a variety of native species, Hanoi Zoo is located in a lush green mass of land in Thu Le Park, with a lot of beautiful trees and flower gardens. This is an urban park for people to enjoy natural sightseeing, entertain and study. 
3. Chance to learn about animal 
Hanoi Zoo is continually improving the quality of animal exhibits, the landscape and especially playing grounds for children and some other supporting activities. 
This place provides a good deal of conservation education programs such as tour guides, workshops, wildlife lectures for students in order to raise public awareness about wild animal protection at the zoo and in the world.
4. Respect boundaries
Moats, rails and some other barriers are there to protect visitors and the animals from harm. Remember, Hanoi zoo animals are wild animals. Therefore, small children must be supervised at all times by an accompanying adult. Please do not lift children over the rails or let them stick fingers through fences. Moreover, to help to keep our zoo clean, you need to put all of your rubbish in the recycling bins when appropriate.
5. Travel tips
Hanoi zoo can cost you a day tour so you should bring your own food or cash to buy food in order to buy food or some souvenirs in the zoo.
EXPLORING HANOI NIGHTLIFE – 7 MUST-VISIT DESTINATIONS AT THE FRENCH QUARTER
HANOI OPERA HOUSE – A WITNESS OF TIME
TAY HO WEEKEND MARKET – A MUST-VISIT FOR EXPATS IN HANOI
IV. About Lux Travel DMC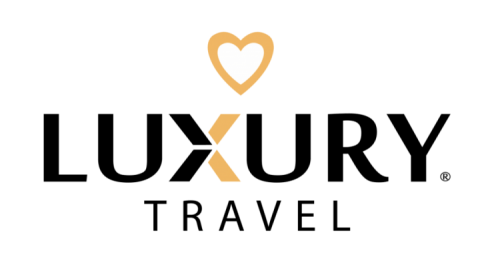 Founded in 2004, Lux Travel DMC is the first luxury tour operator in Vietnam. We provide 100% tailor-made private tours in Vietnam, Laos, Cambodia, Thailand, and Myanmar. The holiday is designed around your interest, time and budget. 99% of our former customers are satisfied with our service. Therefore, we have a lot of positive reviews on TripAdvisor. Please feel free to contact us to have direct consultation for planning a trip designed in your own way.
Contact Us
Address: No.456 Lac Long Quan Street, Tay Ho District, Hanoi, Vietnam
Phone: (+84) 4 3927 4120
Email: [email protected]
Hotline: +84-336-276-996
Website: https://luxtraveldmc.com