Travellers now trend to book all - inclusive resorts  to help them spend more time on lounging on a pristine, white-sand beach (with a fruity drink in hand, of course), snorkeling among colorful fishes, splashing in the pool, or dining out with loved ones without ever having to reach for a wallet. And even though some all-inclusives can be pretty pricey, others offer great value, with all meals, activities, and accommodations included in one fair price. Here is a quick guide of all - inclusive resort which will help travellers before they plan to book for their holiday to Southeast Asia.
1. What Does All-Inclusive Mean?
An all-inclusive vacation is a vacation that includes all the essentials in the booking price. Besides accommodation, they can expect food, drinks, activities, and entertainment to be included, without having to pay extra for it. A true all-inclusive vacation should never come with surprise costs and makes it possible to have a worry-free vacation, without having to run a tab.
All-inclusive resort vacations take things to another level. Once they book their trip, no longer are they settling for the basics, but indulging in a vacation without holding back. Order what they want, as much as they want – it's already paid for.
2. Why do guests choose all-inclusive resorts?
There are many reasons for travellers to book all-inclusive resorts than others. Here are some:
+ Hassle Free – All-inclusive vacations mean they don't have to spend time looking for restaurants and bars in the vicinity of their hotel. They don't have to call a cab when they want a mid-afternoon snack or search for a bar with cocktail specials.
+ Transparent Pricing – When they book an all-inclusive vacation, they know how much their vacation will cost upfront. This isn't a trip with surprise charges at the end; everything is already paid for before arriving at the resort. They can relax instead of trying to track their expenses along the way. And since tipping isn't required at all-inclusive resorts, they don't even have to bring cash!
+ Consistency – With many all-inclusive resorts being part of a larger hotel brand, once they find their perfect resort, they can experience what they love in many locations while still getting a taste of the local culture.
+ Convenience – All-inclusive resorts are good options for guests who want to spend their vacation in one location. Booking at an all-inclusive resort makes for an easy experience with minimal planning and organizing on the part of the guests.
3. Is the all-inclusive vacation right for whom?
As these kinds of resorts only offer a glimpse of the local culture, guests might miss out on local experiences unless they venture off the resort grounds. Some resorts do offer off-site excursions and experiences for those guests interested in exploring the local area.
For travellers who like to chill out and indulge on holiday, an all-inclusive is certainly worth it. You'll have the luxury of relaxing without having to worry about going off to find a meal or finding somewhere within your budget. Most families trend to select all-inclusive resorts because these are very convenient for relaxing and doing all activities for leisure. The all-inclusive luxury resorts are also suitable for couples who want to have private places for relaxing.
4. What can they expect of all-inclusive resorts?
All-inclusive resorts are properties in vacation destinations where most of the main elements of the trip are pre-paid: accommodations, unlimited food and drinks, and some activities and entertainment are included in the price. However, not all all-inclusive resorts are the same, and some packages include more things than others. Some properties, for example, might charge extra for certain activities like motorized water sports, or things like airport transfers and alcoholic beverages, while others may include that within a package. Some resorts include breakfast, lunch, and dinner but some are excluded, guests need to check to ensure what they are included in their packages.
Like traditional hotels and resorts, all-inclusive resorts have options for different tiers of rooms and suites for guests to choose from, which vary in size and have a range of amenities included.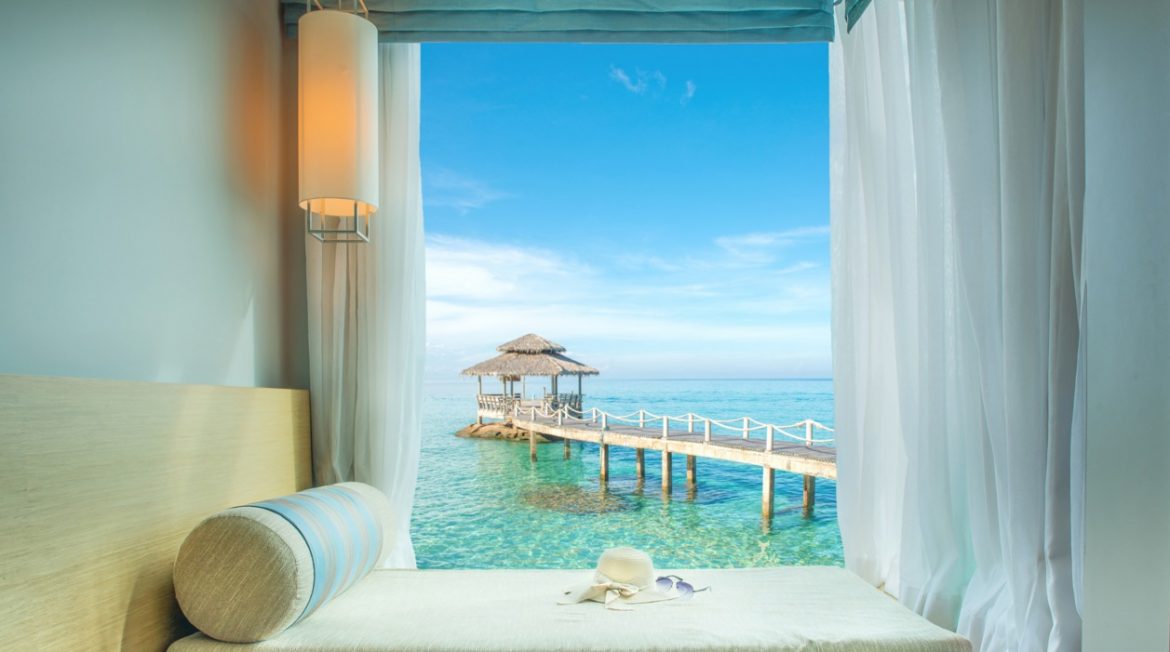 5. Recommended Top All-inclusive Resorts in Southeast Asia
Here is some recommended list of all-inclusive resorts we recommend in Southeast Asia
+ All-inclusive Resorts in Cambodia
Another reason to consider all-inclusive resorts in Cambodia is that Cambodia is less expensive than most other areas with resorts of this quality. Prices range from anywhere from $35/night to $900/night for a 5-star all-inclusive resort. But you can find very good resorts in this list in the $35/night to $145/night range depending on the time of year.
Recommended all-inclusive resorts in Cambodia:
– Song Saa Private Island
– The Royal Sands Koh Rong
– Angkor Palace Resort & Spa
– Bensley Collection Shinta Mani Siem Reap
– Sofitel Angkor Phokeethra Golf & Spa Resort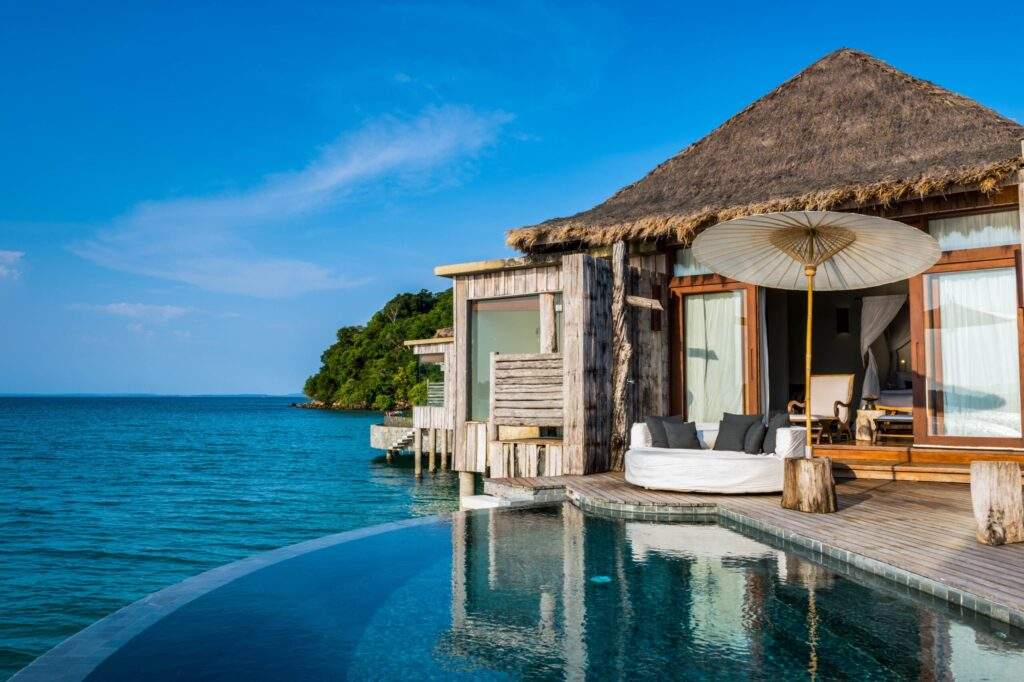 + All-inclusive Resorts In Laos
Planning to stay at an all-inclusive resort for vacation in Laos is a great idea! Laos is pretty inexpensive when it comes to all-inclusive resorts. And it's relatively safe for tourists. When traveling on vacation, it's always wise to be aware of your surroundings. However, there's no reason to be overly concerned about being a victim of crime while staying at a Laos all-inclusive resort. To help you plan your vacation, we've compiled a list of all-inclusive resorts rated 5-stars. Many have beach access and private pools.
Recommended all-inclusive resorts in Laos:
– Amantaka
– La Résidence Phou Vao A Belmond Hotel Luang Prabang
– Shangri-La's Rasa Ria Resort & Spa
– Sunset Villa By Burasari
– The Luang Say Residence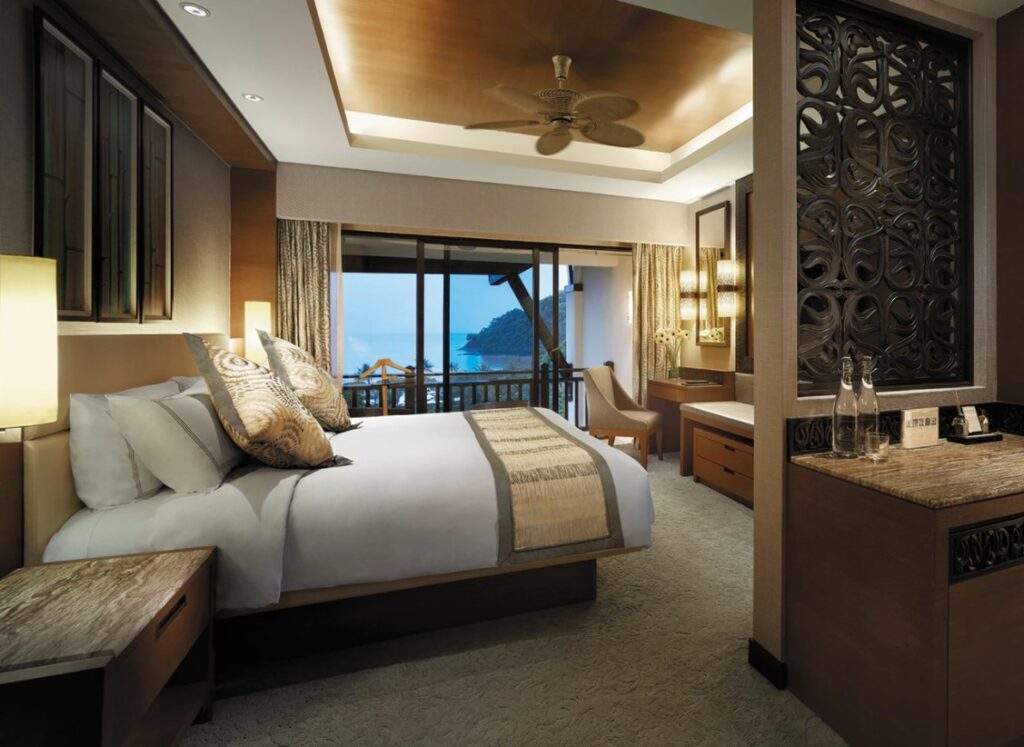 + All-Inclusive Resorts in Vietnam
Luxury resorts in Vietnam are among the most coveted for vacations. These resorts in Vietnam are popular for couples on honeymoons and anniversaries. Many of the resorts on our list have pools and beach access.
To help you decide, we've compiled a list of 5-star resorts in Vietnam we think will offer you an awesome vacation.
Recommended all-inclusive resorts in Vietnam:
– Naman Retreat
– Four Seasons Resort Hoi An (The Nam Hai)
– Hyatt Regency Danang Resort & Spa
– Six Senses Ninh Van Bay
– TIA Wellness Resort Spa Inclusive
– Amanoi resort Vinh Hy bay

+ All-Inclusive Resorts in Thailand
When it comes to selecting an all-inclusive resort to take a vacation, few places beat Thailand. In order to help you decide, we've put together a list of all-inclusive resorts in Thailand that are located on the beach.
Recommended all-inclusive resorts in Thailand:
– Amatara Wellness Resort
– Banyan Tree Samui
– Centara Grand Beach Resort & Villas Krabi
– The Naka Island, A Luxury Collection Resort & Spa Phuket
– InterContinental Pattaya Resort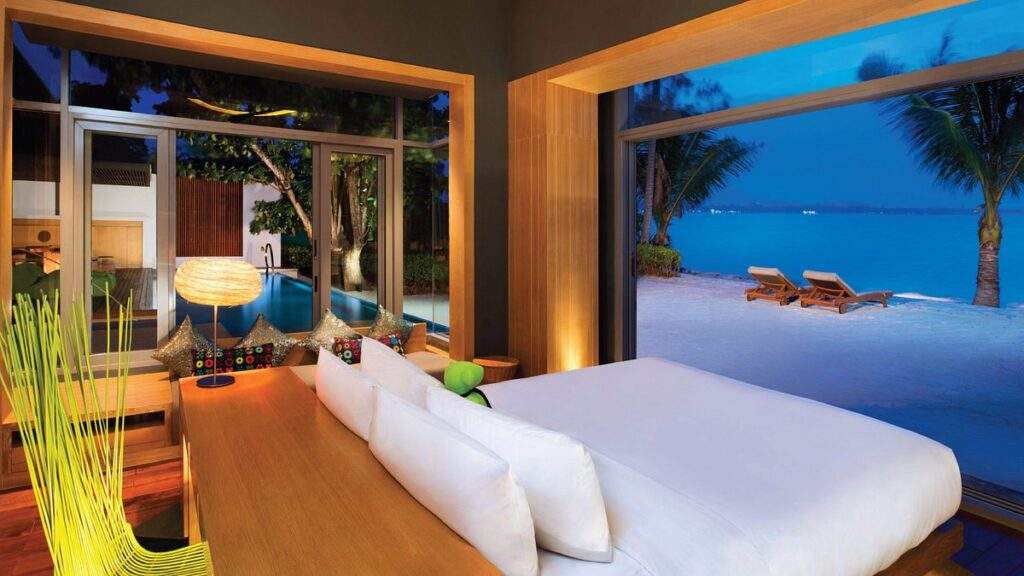 6. Plan to Book All-inclusive Resorts in Southeast Asia
if you want a laidback escape away from your everyday stresses where you don't need to worry so much about different travel options, then an all-inclusive vacation is an excellent way to go. You can contact our travel experts to get the latest promotion on all-inclusive resorts and make a plan to book the travel services you need at [email protected] or visit www.luxtraveldmc.com. Over 17 years of experiences, Lux Travel DMC can arrange well the luxury all-inclusive resorts and the perfect tailor-made holiday for couples and honeymooners, families, group tours, foodies, golfers, or wellness and spa enthusiasts as well as many other travel interests. We take into consideration every little detail such as mobility issues or dietary restrictions and choose the most appropriate accommodation for every type of travelers.