Ho Chi Minh (aka Sai Gon) is one of the most developed cities in the South of Vietnam while Mui Ne (Phan Thiet) is a coastal province that is 220 km away from there. The time needed to move between 2 cities is around 4 to 6 hours depending on your mode of transportation and the traffic. There are plenty of ways that you can take to travel from Ho Chi Minh to Mui Ne. Here are 5 ways that are suggested for you.
I. By Bus
If you want to minimize the traveling cost for the trip, then the bus is the best option for you. Bus tickets can be bought in several bus offices on Pham Ngu Lao Street or in Eastern bus station. A ticket costs about VND 120,000 to VND 130,000 for buses that provide you with convertible seats that you can use to have a comfortable sleep. However, because this is the best budget option, the traveling time will be pretty long, approximately 6 hours. Therefore, this mode of transportation departs very early in the morning and runs until midnight.
If you are lucky enough, you will get a bus that is very clean, comfy and may offer passengers some refreshments on the trip. Otherwise, you should expect your trip to be less comfortable because the buses may be a little dirty and the drivers are not experienced or familiar with the route.
Cost: VND 120,000 – VND 130,000
Duration: 5 – 6 hours
Runs between: 6:00 – 23:30
Comfort: 3/5
Extra luggage charge: yes
Bus offices information:
Tam Hanh Bus – 199 Pham Ngu Lao, District 1
Ticket price: VND 130,000
Contact: (028) 3920 5653 – (028) 3920 9665
Phuong Trang Bus – 274 – 276 Pham Ngu Lao, District 1
Ticket price: VND 130,000
Contact: (028) 3830 9309
Hanh Cafe Bus – 227 Pham Ngu Lao, District 1
Ticket price: VND 120,000
Contact: (028) 3920 5679 – (028) 3837 6429
Huynh Gia Bus – 275 Pham Ngu Lao, District 1
Ticket price: VND 120,000
Contact: (028) 3920 4577 – (08) 3920 1727
List of bus stations in Ho Chi Minh and Mui Ne:
Eastern bus station – 292, Dinh Bo Linh, Binh Thanh District
Contact: (028) 3899 4056; (028) 3898 4441; (028) 3898 4442; (028) 3898 4893
Mui Ne bus station – Near Mui Ne market
Contact: (0252) 3849 676
II. By Train
Traveling by train is the best method of transportation to do sightseeing and also gives you the chance to visit Phan Thiet city on your way to Mui Ne. There is no direct train to Mui Ne so there are two ways for you to travel from Ho Chi Minh to Mui Ne by train. The first option is to go from Ho Chi Minh to Phan Thiet train station and then catch a bus or taxi to Mui Ne. The other is to travel from Ho Chi Minh to Muong Man train station and then catch a taxi from Muong Man to Mui Ne. There are 4 types of train tickets for different kinds of seats (hard seat, soft seat, four-bed cabin, and six-bed cabin) and its price will increase in succession.
Cost: VND 200,000 – VND 330,000
Time: 5 hours average
Runs between: 6:00 – 19:30
Comfort: 4/5
Extra luggage fee: under 20kg bag
Train station information:
Saigon train station – 1, Nguyen Thong, District 3
Contact: (028) 3843 6528
Binh Thuan train station (Muong Man train station) – Ham Thuan province, Binh Thuan
Contact: (0252) 3868 789
Phan Thiet train station – 1, Le Duan, Phong Nam Ward, Phan Thiet
Contact: (0252) 833 952
1. Ho Chi Minh to Phan Thiet
We recommend you to take this option since Phan Thiet is more closed to Mui Ne than Muong Man and it is more convenient for you to catch a direct bus to the final destination. Unfortunately, there is only one train per day operating from Ho Chi Minh to Phan Thiet leaving at 6:40 daily. By the way, this is a good chance for you to have a look around Phan Thiet which has numerous magnificent natural landscapes and attractions such as Ca Ty River, Phan Thiet water tower, Po Sah Inu Tower. Thus, if you have enough time, remember to check out Phan Thiet City.
2. Phan Thiet to Mui Ne (by bus/taxi)
From the Phan Thiet railway station, you can take bus No.9 to Mui Ne. A bus ticket costs VND 12,000 which is really affordable. Otherwise, a taxi is always available. The traveling time between two destinations is approximately 1 hour depending on the current traffic.
3. Ho Chi Minh to Muong Man
If the morning train is not suitable for you then you can choose the train that goes from Ho Chi Minh to Muong Man railway station since there are 6 trains a day operating on this route from 6:00 until 19:30. But there is no bus running from Muong Man station to Mui Ne yet, as a result, you can only travel from Muong Man to Mui Ne via taxi which may cost around VND 500,000.
List of taxis in Muong Man
Sun Taxi Phan Thiet: 0252 3 667 788
Sun Taxi Binh Thuan: 0252 3 645 645
Taxi VinaSun Binh Thuan: 0252 3 888 888
Binh Thuan International Taxi: 0252 3 52 52 52
Mai Linh Taxi Phan Thiet: 0252 3 89 89 89
III. By Limo van
If you do not want to change your mode of transportation during the trip then you should book a seat on limo van or minibus that will pick you up wherever you want and give you a free drop-off. This kind of car can carry large amounts of your luggage and it is really suitable for you to bring your own big windsurfing or surfing board if you are planning to do some water sports in Mui Ne. There are 2 kinds of limo van: 5 seats or 9 seats. In this car, you can have every amenity to make your trip more comfortable such as touchscreen TV, free wifi, luxurious seats or even charger sockets. Moreover, traveling by limo van takes the least amount of time (about 4 hours) so you will not get tired because of long hour traveling.
Cost: VND 350,000
Time: 4 hours
Runs between: 8:00 – 22:30
Comfort: 5/5
Extra luggage fee: under 15kg bag plus handbag/passenger
IV. Private car
Choosing to rent a private car means you are able to control your trip more easily. You can either hire a driver to drive for you or do it yourself. This option is really suitable when you are traveling with a big group of friends or your family since traveling by private car will make your trip more flexible and it allows the greatest amounts of luggage without any extra fee. There are many kinds of cars for you to choose from 4 seats to 16 seats. If you hire a driver, you should ask for an English speaking driver so as to make communication easier.
Cost: VND 1,800,000 – VND 2,300,000
Time: 4 to 5 hours
Runs between: 24/7
Comfort: 5/5
Extra luggage fee: no
V. Motorbike
Want to have some adventurous experience on your holiday? Then this is perfect for travelers like you. This option may not allow you to bring with you a lot of luggage or have some comfortable rest during the trip. However, you can choose any route or time to travel in accordance with your plan. Here are 2 suggested for you to go from Ho Chi Minh to Mui Ne by motorbike:
Route 1: Take National Route 1A to Phan Thiet City. Make a right turn and ride for another 10km to get to Mui Ne
Route 2: Go to Cat Lai Ferry and take a ferry to Dong Nai Province. Go through Long Thanh, Ba Ria town and to Loc An you will find a gas station to refill because the next gas station is 60 kilometers away. Ride along the coastal road until you reach Da Mom Chim and Ke Ga. Go straight to Phan Thiet and you can make a turn to Mui Ne from then.
Cost: around VND 300,000
Time: 5 to 6 hours
Runs between: 24/7
Comfort: 3/5
VI. Private tour from Ho Chi Minh to Phan Thiet, Mui Ne
Book your tour with Luxury travel and you will have the most relaxing and comfortable trip with our experienced staff. When it comes to Ho Chi Minh and Mui Ne, we can offer 2 private tours with the following information:
Ho Chi Minh – Phan Thiet Beach Relax 4 days:
On this tour, we provide you with private door-to-door pick-up & drop-off services, private transportation, double room with daily breakfast, experienced English speaking guide, sightseeing tickets and other amenities for about VND 5,600,00. Here is a short description of your four-day tour:
On day 1, as soon as you arrive in Ho Chi Minh City, you will be welcomed by our tour guide and driver and they will take you to your hotel in the city center. In the afternoon, you are going to visit some signature architecture of Sai Gon, namely the Reunification Palace, Notre Dame Cathedral and the Post Office and go shopping in the crowded Ben Thanh market. Then, dinner on the Saigon river cruise is awaiting.
The next morning, after having breakfast in the hotel, you are taken to Phan Thiet beach where your peaceful and quiet coastal resort is allocated. A few destinations that you will visit when you are staying in Phan Thiet are the Fishing market and the White Sand dunes – the so-called "Sandy paradise" with its untouched natural beauty and a spectacular view of the sunset. After that, it is time for dinner at a local restaurant.On the third day of the tour, you will have plenty of time to explore Phan Thiet beach and also its city on your own.
On the last day, you will have breakfast in the hotel before checking out and being transferred back to Ho Chi Minh City to catch the afternoon flight back home.
Click here for more details
Phan Thiet Beach Getaway 4 days:
Just like the above tour, you will receive the same services and amenities from Lux Travel DMC staff for around VND 20,700,000. This is a quick overview of the tour plan:
Our guide and driver will pick you up by private car from Ho Chi Minh to your resort in Mui Ne where you will spend your next 2 days enjoying every facility and comfort. During these few days, you can freely choose the place that you would like to visit or activities that you want to do in Mui Ne. On the last day, you will be transferred back to Ho Chi Minh City and take one last flight returning home.Click here for more details
Proud to be one of the first luxury tour operators in Vietnam, Lux Travel DMC has an extremely experienced and cooperative staff promising to bring you the most amazing and memorable travel times. Our tour is 100% tailor-made with all kinds of luxury transportation and services to best suit your interests and needs no matter whether you are a leisure or business traveler. Lux Travel DMC team is all made up of hospitable people who have worked in this field for several years and we are confident that we are able to help you create the most exceptional and enjoyable traveling experience in your journey wherever you go.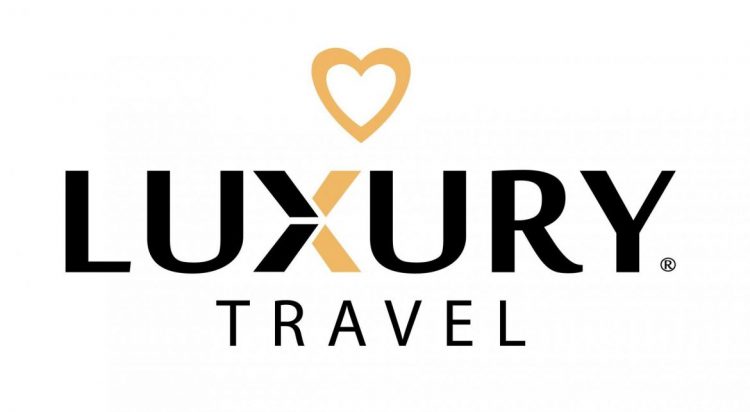 Address: No.456 Lac Long Quan Street, Tay Ho District, Hanoi, Vietnam
Phone: (+84) 4 3927 4120
Email: [email protected]
Hotline: +84-336-276-996
Website: https://luxtraveldmc.com
PLAN YOUR TRIP