The romance of luxury rail travel is coming into the limelight once again. Its charm is closely associated with the nostalgia of the bygone era of slow travel. In its winding way across the heart of the country, a train journey offers the marvelous glimpses of the countryside with unparalleled scenic views of the landscape. The discerning travelers acknowledging Luxury Travel coupled with Slow Travel are preferring a luxury train as a mode of transportation over the airplane, wherever possible. This emerging interest in luxury rail holidays is extending a pull towards slow travel while spawning a new generation of audaciously designed luxury cabins for the most sophisticated travelers.
If you are planning to explore the fascinating beauty of North Vietnam from Hanoi to Sapa while getting mesmerized by the exoticism of its landscape, appeal of the indigenous culture and rural life of local people, a train to Sapa from Hanoi by Victoria Express is the best one to opt for. As the name suggests, this express train is a facsimile of ultimate luxury and grandeur on wheels. This stylish Victoria Express train to Sapa evokes a strong sense of elegance, heritage, and history. French constructed this railway track from Hanoi to Lao Cai and inaugurated in 1910. This Sapa tour Vietnam embeds a rich heritage.
The train puts on its whistle at 10.00pm to set off for Lao Cai. It runs overnight for eight hours to reach Lao Cai at 6.10am. A perfect time to set off for your Sapa tour. Please do not forget to contact Luxury Travel consultant to create an unique Sapa tour by luxury train for your next trip!
1. Introduction about Sapa
a. The weather condition in Sapa
Sa Pa is a tourist attraction that is about 30 km from Lao Cai city center. Located at an average altitude of 1500 – 1800 m above sea level, Sapa Town is always immersed in floating clouds, which creates a fanciful, strange and beautiful picture. The invaluable resource is cool weather all year, with an average temperature of 15-18 ° C.
Tourists come here not only to enjoy the fresh air, the simple tranquility of this land in the northwest, but also to admire the unspoiled beauty of terraced fields, falls, and mountains, and discover the customs and culture, the beauty of the ethnic groups in the mountains such as: Black H'Mong, Red Dzao, Tay, Dzay …
b. Breathtaking places in Sapa
Sapa has Fanxipang peak 3,143 m high on Hoang Lien Son mountain. This mountain is called Hoang Lien Son because there are Hoang Lien trees, rare and precious medicinal plants which only exist in this mountain. In addition, Hoang Lien Son is also a mine of precious wood species such as oil pine, bear, monkey, chamois and thousands of medical plants. Hoang Lien Son has 136 bird species, 56 mammal species, 553 insect species. There are 37 mammal species recorded in "Vietnam Red Book". 
Ham Rong Mountain is considered as a "must-visit" place for tourists. Ham Rong is close to the town, any visitor can go there to see the whole town, Muong Hoa valley, Sa Pa, Ta Phin hid in smog. Currently, with the hand of human being, Ham Rong is truly a beautiful landscape of Sapa. And, if anyone came to Thach Lam (Yunnan, China), Ham Rong could also help them imagine Thach Lam. Going to Ham Rong, tourists will feel like coming to a fairy garden with floating clouds and bright flowers. 
Sapa also has an ancient church called Stone Church. The church was built in 1895 and considered as a French ancient architectural mark in the most integrity condition which still remained until now in Sapa. The church has been embellished and preserved, becoming an indispensable image when mentioning to Sapa town.
From Sapa town, going west about 12km on the way to Lai Chau, we will meet Silver Waterfall with the water rushing from the height of over 200m to create impressive mountain sounds.
Sa Pa has 6 ethnic groups, each group has its own culture with different festivals such as "Roang Pao festival" of Giay Ta Van people,  "Sai San festival" of the Mong people, the "dance festival" of Red Dzao people, all take place in the Lunar New Year. Sapa is the "kingdom" of fruits and flowers, such as peach blossom, plum, purple plum, plum blossom, pear flower, cherry blossom, chrysanthemum, rose … especially immortal flowers live forever with time.
2. Benefits of Rail journey during Sa Pa Tour Vietnam
a. An overnight journey in cozy rail 
A restful overnight luxurious train journey is a delightful experience to treasure during Vietnam trip after a day's exploration in the Old Quarter of Hanoi, witnessing the legendary Turtle Tower in the center of Hoan Kiem Lake, admiring the charms of the French colonial buildings in the alleys of Old Quarter and paying respect to Ho Chi Minh at his mausoleum. As the dawn sets in, you can sense the swift overnight transition from vibrant city life to calm and peaceful countryside. An incredible view of the mountainous landscape with green valleys and terraced rice fields peeps through in between. This picturesque setting of North Vietnam welcomes its guests at Lao Cai before an en route to Sapa shortly. The mesmerizing views are enough to boost you up for an exciting Sapa tour ahead.
In the luxury travel industry, luxurious rail holiday is a rising trend and is also an ecological and viable holiday option. The overnight journey by Victoria Express in North Vietnam allows travelers to experience an ultimate royalty and grandiose. It is elegantly designed with luxury cabins, equipped with all modern amenities and services. Thanks to its upscale furnishings and elite decoration creating a royal aura. The travelers can enjoy the outdoor scenic beauty while being in the comforts and pleasure of a 5-star stay on wheels.
b. Enjoy 5-star journey with Victoria Express
With its service standards, the Victoria Express is always considered to be the most high-class fleet in all fleets operating and transporting tourists from Hanoi to Lao Cai and vice versa. When starting to enter the passenger wagons, you will enjoy a cozy, classic and luxurious space with a natural aroma that makes you feel comfortable that no fleet can bring it to you. 
In a week, the Victoria Express train departs six times in 8.5 hours to travel from Hanoi – Lao Cai Station and vice versa. Victoria Express has three train wagons (02 of them are guest rooms, the last wagon is a high-class restaurant). Each passenger wagon has 07 rooms, each room is luxuriously designed with wooden walls to bring absolute silence and a wide window with a beautiful view. Indeed, on the journey from Hanoi to Lao Cai, you can watch the beautiful scenery on both sides of the road: sightseeing of the majestic mountains when the delegation arrives in Sapa, admire the early morning activities of the people of Hanoi when the delegation arrives in Hanoi and many other familiar images.
It is great if you have the opportunity to experience the service of Victoria Express fleet to be able to feel the fullness of luxury, classic things, and at the same time enjoin Vietnamese traditional cuisine or the West cuisine at the "Le Tonkin" restaurant wagon, the best wines will be selected and served by the talented chef … and from those wonderful things, you will be sunken in a romantic feeling when you drop your soul in nostalgic features.
Equipment on board:
Air condition

Free wifi

Personal reading lights

Set of personal items

Slippers 

Luggage storage

Large glass doors for sightseeing

Bathrobe equipped in Deluxe compartment
Train schedule:
From Hanoi to Lao Cai: Every day, depart at 22:00, arrive at 6:10 (except Saturday)

From Lao Cai to Hanoi: Every day, depart at 21:40, arrive at 5:30 (except Saturday)

Time of departure/ Arrival time is maybe changed, please contact Victoria Express for updated information.
Notice: 
Hanoi Railway Station address: No. 120 Le Duan Street, Hoan Kiem District, Hanoi

Hanoi Railway Station is about 1 hour from Noi Bai International Airport and 10 minutes from the city center.

Victoria Express has the right to cancel the service in circumstances beyond its control.

The tourists who book rooms in Victoria Sapa Resort are the one who can book Victoria Express tickets

 Price is for 01 person including tax and service charge

Fares do not include food on board.

On trains with restaurant prescriptions, we have a "buffet" menu or menu available including 4 dishes. Please order food at the time of registration.

Price for children: Children under 05 years are free; Children from 5 to 12 years old buy 75% of the total fare
This speedy train journey from Hanoi to Sapa saves time, allowing the travelers to relax and enjoy their leisure time while getting refreshed for the next day adventure and sightseeing ahead. With Lux Travel DMC, this leisurely ride can be complemented with the ubiquity of today's traveling ideas like discovering more and more beyond expectations or crossing the threshold of adventures which is diverse in mountainous terrains of Sapa and Fansipan.
3. Rail journey package in Sapa Tour Vietnam
a. Day 1: Hanoi – Lao Cai
The luxury adventure trip will start from Hanoi at night. The tourists will be picked up and taken to Hanoi Station at no.120 Le Duan street by English assistants for getting on the train. The train will departure at 21:55 pm and arrive at Lao Cai at 6:00 am.
b. Day 2: Lao Cai – Sapa
Victoria Express train arrives at Lao Cai at around 6:00 am. After getting off the train, the tourists will move to another vehicle to transfer to Sapa. It is 33 km from Lao Cai to Sapa and it takes 1.5 hours to reach Sapa. You will check into Victoria hotel and have breakfast here in Ta Ban Restaurant. After breakfast, it is time to explore this beautiful town by yourself. At 2:00 pm, you will meet your guide for a walking tour around hilltripe villages – Cat Cat village, home of Hmong ethnic minority group. Visiting Cat Cat village, you will have a chance to share cultural experiences and watch the daily life activities of the Hmong people. You will overnight at the Victoria Sapa hotel.
c. Day 3: Sapa – Lao Cai – Hanoi
Following breakfast, you can explore Sapa Sunday market and then join 3-4 hour trek. Trekking is one of the best ways for you to discover a place. Indeed, it will take you along buffalo paths and cross several hill tribe villages such as Sin Chai, Lao Chai, Ta Van, Y Linh Ho,… It is an exactly spectacular walk that brings you through stunning scenery. You can experience a picnic right on the way. At the end of the day, you will be taken to Lao Cai station and come back to Hanoi by Victoria Express. The time you will departure is 21:05 pm and arrive at Hanoi at 6:00 am.
4. What experts say about Luxury Rail Tour in Vietnam
According to industry experts, it is quite easy to convince the travelers for a luxury rail tour or rail holiday but what is important is extending them the experiences and memories that they look for in the journey. In today's travel industry, luxury is something beyond comfort, 5-star stays and so on. It is more about personal experiences that a traveler wants to enjoy and admire. During Vietnam travel, this short yet pleasurable rail journey to Sapa allows travelers to get familiar with Vietnam Railway Services which is very much different from most of the countries around the world.
The route to Sapa is highly mountainous, so bumpy rides are quite common in case of roadways. This problem is greatly minimized in rail route, especially in case of luxury trains like Victoria Express. Contrary to other express trains, luxury rail tours like Victoria Express offers elite-class facilities. The cabins are specifically designed to ensure the complete privacy of the travelers. High-end restrooms and refreshment cabins offer a perfect luxury escape from the cabins whenever needed. Luxury Rail Tour is like a 5-star stay on wheels while cherishing the passing by beauties.
5. Sapa Tour from Lao Cai station
Sapa is cuddling on the mountain lap around 35 km away from Lao Cai Station. It takes around one hour to reach Sapa city center from Lao Cai through picturesque meandering ways. Outside the Lao Cai Station, a number of buses and minibusses wait for the tourists for transfer to Sapa. Lux Travel DMC arranges a private transfer for its guests at the Lao Cai Station. This comfortable luxury private transfer allows them to enjoy the early morning scenic beauty of glorious Fansipan and entire Sapa. On the way, you can stop at a few viewpoints including the famous Bac Ha Market to witness the bewitching backdrop after early sunrise.
6. Alternative ways to go to Sapa from Hanoi
a. Bus – the cheapest and easiest way 
Sapa tour Vietnam is a very common itinerary mostly among trekkers and adventure passionates. As an alternative to train to Sapa, there are options for buses and private cars. In case of Sapa bus, there are multiple options to choose from. The easiest way to move to Sapa is going by bus. All bus companies only run on the Hanoi – Lao Cai highway, which takes only about 5 – 6 hours to reach Sapa instead of 10 – 11 hours in the past. Currently, there are many buses going from Hanoi to Sapa, which is divided into 2 categories: seat, and bed.
The bus is a common choice of many tourists because of its popularity, cheapness and easiness. However, for a 6-hours journey from Hanoi to Sapa, you cannot compromise with luxury. Travelers will come across a medley of private operators for Sapa bus. But only a handful offers air-cushioned luxury suspension reclining seats in good condition. For the bendy twisting routes of the steep mountainous terrain of Sapa, comfortable seats are very essential to avoid motion sickness.
Toilet facility is there in most of the luxury Sapa buses. Generally, the service includes neck pillow, blankets, bottled water and light snacks. Besides, most passenger cars provide good quality with drinking water, bread, wifi, and charger,… Sapa buses run both in daytime and night. There are many different buses with different time of departure, so you can take the initiative in time. However, traveling by bus may face obstacles in the rainy season because the road to Sapa is quite a bumpy slope.
As the wheels move further north from Hanoi, nature starts reflecting its varying shades, somewhere sharp edges testing your dare, sudden mist, and clouds and then again gigantic shapes appearing suddenly from behind the clouds.
b. Private car – the most convenient way
Private car is another option but undoubtedly, it charges pretty higher than Sapa bus or train. Considering the long distance travel from Hanoi to Sapa, private car transfers are also not as comfortable as train or bus. Private cars drop you at the doorstep of the hotel whereas Sapa buses make its way till Sapa city center.
c. Motorbike – the best way for adventure addict people
With a cost of about 150,000-200,000 VND for motorbike journeys to Sapa, riding a motorbike is a suitable choice for young people who love discovering. You can drive and admire the scenery,  and do not forget to take lots of commemorative photos.
Follow Route 70:
This route is about 390 km and it can take 10-12 hours to reach Sapa. Currently, this road has deteriorated, the landscape along the road is not as good as going along route 32.
Follow Route 32:
Route 32 comes from Cau Giay, Hanoi, runs through Phu Tho, Yen Bai and Lai Chau. Crossroad Binh Lu (Lai Chau) is the end of the route, you can keep going along 4D Route to reach Sapa.
This route is famous for its beautiful scenery and is one of the most favorite routes of backpacking people. You will go through a series of scenic spots such as Tu Le and Mu Cang Chai with the immense terraced fields, Khau Pha Pass and O Quy Ho Pass which are two of  "four great passes" of the Northwest of Vietnam. Silver Waterfall is also a destination worth visiting on your journey.
At present, Route 32 has been renewed, the road is very beautiful with few cars, which becomes an ideal route for you to enjoy exploring by motorbike.
However, the distance is quite long (about 455 km), it is impossible to travel from Hanoi to Sapa in one day unless you drive at night. However, driving in the pass is very dangerous even in the daylight time,  so you should ride a motorbike at night.
If you travel from Hanoi early in the morning, and you do not stop during the journey for taking photos. You can go to Than Uyen (Lai Chau) to sleep overnight. In the next day, you can drive in 2,5 hours (about 100km) for passing O Quy Ho Pass to Sapa.
If you have time, you should stop at Nghia Lo town or Mu Cang Chai town, Yen Bai province to take a rest, discover these wonderful places and sleep overnight there. 
However, if you are not in good health and not a professional traveler, therefore, we recommend that you should not choose to travel by motorcycle to ensure safety.
Riding a motorbike with a distance of more about 400 km requires good health, perseverance, and love to explore. Besides, going to the Northwest is hilly, so it is very dangerous if you are not familiar with driving a motorbike on a long road. 
About Luxury Travel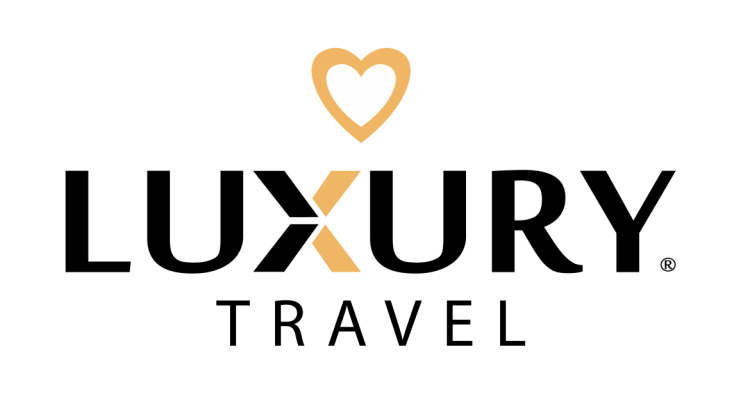 With the continuous twist and turns in the luxury travel industry, Lux Travel DMC is redefining its way of approach to interpret the needs and demands of luxury travel connoisseurs on an individual basis to create tailor-made holidays according to their preferences. We take the pride of providing personal services with a professional approach. We emphasize on creating lifetime memories during your Southeast Asia holidays.
Contact us here for rail tour to North Vietnam or a complete Vietnam holiday package along with Cambodia, Laos, Myanmar or Thailand.
Contact Us:
Address: No.456 Lac Long Quan Street, Tay Ho District, Hanoi, Vietnam
Phone: (+84) 4 3927 4120
Email: [email protected]
Hotline: +84-336-276-996
Website: https://luxtraveldmc.com