A Summer Holiday is coming. Have you has any ideas with your kids during the summertime? Thailand is a great destination for a family holiday, with beautiful beaches, stunning nature, and heaps of kid-friendly activities. You may get our top 5 recommended destinations for your summer holiday in Thailand.
1. Chiang Mai

Chiang Mai is the ideal place for families yearning for some sort of adventure. Here, children can soak up Thai culture and learn about the history of Thailand in their own time by visiting museums, villages in Chiang Mai.  They can have another option to visit Doi Inthanon National Park. It's located  36 miles from the city on Thailand's highest peak, Doi Inthanon is one of the most fertile troves of natural treasure. With over 330 species of birds, it is a bird watcher's delight. There are also various relics and treasures of historical significance scattered all over the National Park. Take a long trek and end the day with a nice family picnic. Maesa Elephant Camp – Thailand is definitely one with a lot to offer in terms of wildlife. Head to this elephant camp and let your kids have some fun with the elephants; they can feed them, take rides on them and even play with the friendly giants!
2. Bangkok:
Bangkok is a great place for travellers, offering a great variety of food, cultural experiences, and activities. Since most international flights to Thailand invariably land here, one ends up spending a couple of nights in Bangkok itself.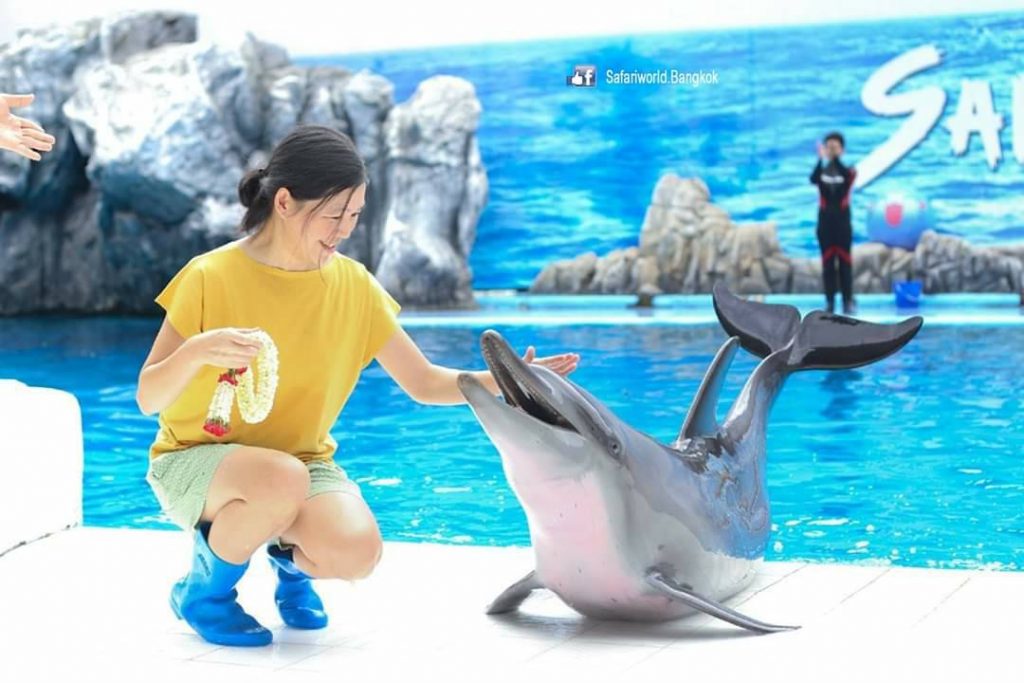 With your kids in tow, head to Siam Ocean World and Safari World. While Ocean World is a massive display of life under the sea, Safari World promises access to the wild and beautiful and is one of the most amazing things to see when in Bangkok such as dolphin show, crocodile show, and seal show which kept our excitement in all high spirits.
You could perhaps squeeze in a visit to Bangkok's weekend delight, the Chatuchak Weekend Market. Spread over 35 acres you will find everything that could be on sale (think: lamps, ceramics, clothing, and even a python!). With more than 8000 market stalls and about 20,000 visitors to jostle and make your way through, this is definitely a place to indulge in some ethnic shopping and literally 'shop till you drop'.
Another interesting part of Bangkok is the Chao Phraya Dinner Cruise. Dine your way through the delightful sights of Bangkok as you cruise along the Chao Phraya River.
Thailand is a great destination for a family holiday, with beautiful beaches, stunning nature, and heaps of kid-friendly activities.
3. Phuket:

As Thailand's largest island, Phuket has an abundance of things for families, including beautiful beaches where little ones can splash in the sea and play on soft sands. Cooldown and have watery fun without sand getting in your clothes at Splash Jungle Water Park. Older kids may enjoy karting, wakeboarding, and wildlife spotting, while Phuket Bird Park and Phuket Aquarium are great for all ages.
Phuket Trickeye Museum and Baan Teelanka Upside House provide many opportunities for fun photos for the family album. Captivating shows like Siam Niramit and Phuket FantaSea offer exciting cultural experiences. There are plenty of family-friendly hotels and resorts, many of which have kids' clubs and babysitting services (perfect for parents who need a breather).
4. Hua Hin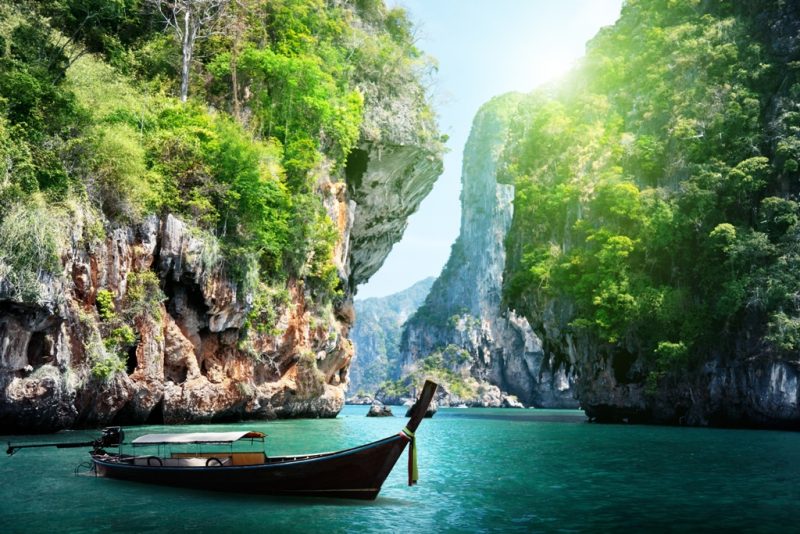 It is low-key, easily accessible (from Bangkok), and definitely easy on your pocket. Its expansive and peaceful beaches are ideal for the family to laze around and spend some quality time together.
Take the kids and go to Monkey Mountain, an attraction where they can feed bananas to the resident monkeys. The adults, on the other hand, can venture out to Cicada Market. A market with displays of all forms of contemporary art; it's definitely a must-visit for those with an eye for all things creative.
5. Krabi
With beautiful mainland beaches and stunning islands, Krabi is a great choice for families who love seaside holidays. Take boat trips to visit islands like Koh Lanta and Koh Phi Phi, or unwind on the sandy shores of Railay and Ao Nang Beaches. Ao Nam Mao Outdoor Aquarium is a terrific place to learn more about the underwater world.
Spend active days in nature at the wildlife-rich Khao Phanom Bencha National Park and Thung Teo Forest Natural Park, where you can hike up to waterfalls and soak in hot springs. The prehistoric landscapes at Susan Hoi are sure to capture young imaginations and beautiful temples add a cultural side to your trip. Older children can try their hand at various activities, including rock climbing and sea kayaking.