Being famous for their Khmer culture, ancient pagodas and impressing cuisines, Cambodia is a Southeast Asian country that has developed strongly in tourism. With the fascinating and mysterious beauty, the magnificent constructions, Cambodia has attracted millions of tourist each year. Therefore, more and more travel agencies have been founded with a variety of tour packages and competitive prices, which makes it difficult for tourists to choose. For this reason, we will suggest the best 6 travel agencies in Cambodia and hope to help you to choose the perfect agency for your Cambodia tours.
1. Luxury travel ltd – luxury tailor-made tour expert in Asia
a. Things to know about Lux Travel DMC Ltd
Founded in 2004, Lux Travel DMC Ltd is the first travel company that specializes in high-end tours in Vietnam. The company offers 100% private and tailor-made tourist packages in Cambodia and other Southeast Asian countries. Lux Travel DMC Ltd has won numerous national and international awards thanks to its high-end travel services that touch the hearts of thousands of travelers over the past 15 years.
b. Why traveling to Cambodia with Lux Travel DMC Ltd?
Lux Travel DMC is an excellent choice when you plan for your holiday in Cambodia. They provide "Wow" services with professionalism and enthusiasm that bring you the greatest experiences during your trips. When you contact the company, the travel experts of the customer support team will help you to design your tour. All you have to do is telling them what you demand in your holidays and Lux Travel DMC Ltd will take care of the rest. The tours offered by Lux Travel DMC Ltd is completely private and can be customized with great quality from 5-stars hotels, restaurants, spa to private modern means of transport. In addition, the service is constantly developed and updated to bring you the trending tours, accommodation, experiences to fulfill your Cambodia tours with enjoyment and satisfaction.
You are also able to request last-minute changes in itineraries if you want. Because the staff of the company is so well-trained and skilled that they can handle your requirements easily. With the aim of "touching hearts" of the clients, Lux Travel DMC Ltd will make you satisfied from the beginning to the end of your trip. You can be assured of the prestige of this travel agency by its feedback and the review of the customers on TripAdvisor.
c. Booking a tour with Lux Travel DMC Ltd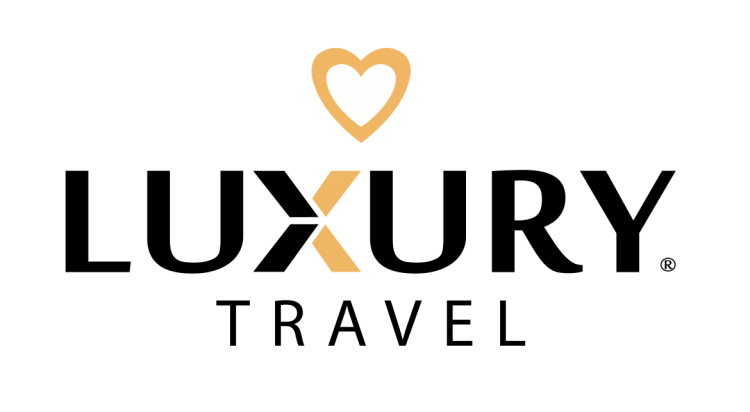 Official website: https://luxtraveldmc.com/
Address: No. 456 Lac Long Quan Str., Tay Ho, Hanoi, Vietnam
Tel: (+84)  243 927 4120
Hotline: (+84) 834 686 996
Email: [email protected]
Operation hour: Mon-Sat 8:30 – 17:30 | Sunday 10:00 – 17:00
2. Intrepid travel – worldwide adventure tours provider
a. Things to know about Intrepid Travel
Intrepid Travel was founded in 1989 by two backpack traveler from Melbourne, Australia. They came up with the idea of establishing an adventure tour operator after a trip to Africa on their modified truck. Today, with over 1800 staff all over the world, they help over 100000 travelers to travel throughout the globe. Intrepid Travel provides the customers with various of tours package, with different styles (Basix, Original and Comfort) and different themes such as family tour, food tour, and cycling trip. They will bring you promising great experiences for your trips with the slogan: "Responsible travel, small groups, and very big adventures".
b. Why traveling to Cambodia with Intrepid Travel?
If you love adventures, then Intrepid Travel will be an ideal choice for your Cambodia tour. To them, the definition of traveling is not just reaching the destination, sightseeing. It is getting local knowledge, having unforgettable experiences and understanding the story behind the culture. Intrepid Travel has many local leaders who were born and grew up in Cambodia. Therefore, they can show you the hidden beauties of Cambodia, which may lie in the city corner, a downtown cafe or a local people's food stall.
Intrepid Travel offers tour packages with travelers of all ages, from eighteen-years-old travelers to the retired tourist couple. They offer competitive price from $950 – $1500 for a 10 to 15-day trip. One of the greatest thing about the trips of this company is that they help to connect you with other people. You can travel with a group of about 10 people, meet the locals and listen to their stories and share your own, understand their perspectives. This makes your trip meaningful and leaves you good memories after the trip.
3. Booking a tour with Intrepid Travel
Official website: https://www.intrepidtravel.com/au
Address: Level 7, 567 Collins Street, Melbourne, VIC, 3000, Australia
Tel: (+61) 394 732 673 (in Australia)/ (+61) 385 943 904
Email: [email protected]
Operation hour: Mon – Fri: 9:00 – 17:30 | Sat – Sun: Closed
3. Spiceroads cycling – cycling tours around Cambodia
a. Things to know about Spiceroads Cycling
With the belief that traveling by bicycle is the best way to see the world, Spiceroads Cycling offers their clients well-designed cycling tours to over 30 countries all over the globe. Founded in 1995, they have made great effort to make the best of their tours and constantly improve their itineraries and services. The cycle adventures of Spiceroads Cycling enable you to travel and discover new things about the world, on every kind of landscape. Immersing yourself in different cultures, you will know more and "see the World Differently" just like the motto of Spiceroads Cycling.
b. Why traveling to Cambodia with Spiceroads Cycling?
Some tour operators just focus on the destinations rather than the route, but with Spiceroads Cycling, you will experience the trips hastily. They try their best to ensure that you can experience every moment and won't miss any beauty of the place. The tourists are provided with suitable bikes- but you can use your own if you want, professional staff and high-quality equipment to make sure that your trips are safe and comfortable. Most tours include meals that feature local cuisines, which means you can enjoy the tasty Khmer dishes with family style.
Being one of the first company that specializes in cycling tours in Southeast Asia, they are proud of the quality of the tours. Also, they offer amazing services with great accommodation at the appropriate prices that you can hardly find in other travel agencies.
c. Booking a tour with Spiceroads Cycling

Official website: https://www.spiceroads.com/
Address: 45 (Sub Soi Pannee) Soi Pridi Banomyong 26 Sukhumvit Soi 71 Khlong Tan Nua, Wattana Bangkok, Thailand
Tel: (+66) 898 955 680
Email: [email protected]
Operation hour: Mon-Fri 09:00–18:00, Sat 10:00–15:00, Sunday closed
4. Angkor & Asia adventures travel – adventure tours that show the best of Cambodia
a. Things to know about Angkor & Asia Adventures Travel
Angkor & Asia Adventures Travel is based in Siem Reap, Cambodia. They are the "Gateway to Angkor", where the notable temples of the ancient Khmer civilization await you! The Archaeological Park of Angkor is a UNESCO – conserved World Heritage Site, as well as the symbol of the glorious Cambodian history, culture, and country nowadays. Angkor & Asia Adventure Travel claimed that their mission is to create trips of a lifetime for each of their clients with the experience, the knowledge and the dedication of the team.
b. Why traveling to Cambodia with Angkor & Asia Adventures Travel?
Understanding the need of saving time during your research for your trip, Angkor & Asia Adventure Travel always strive to respond to the inquiries of their customer within 24 hours. Their service also includes a full range of transportation, transfer services, flights, and hotel bookings as well as hundreds of cycling, cultural and adventure tours in Cambodia.
Angkor & Asia Adventure Travel offers pre-packaged trips tours that are well-designed to meet the demand of any customer. You can also customize your holidays based on their tour modules. Their expert staff will help you to design your desired vacation. Since Angkor & Asia Adventure Travel is a local running travel agency, their tours are usually 10 to 20% more economical than the similar trips of the other companies. Though they are not the cheapest tour operator, their high quality and professional services are guaranteed.
c. Booking a tour with Angkor & Asia Adventures Travel
Official website: http://www.angkorasiaadventures.com/
Addresses: Cambodia office: Wat Chak street, near former of Bakheng Night Club, Siem Reap City, Siem Reap; US office:  5400 Harbour Pt. Blvd. Suite A-303 Mukilteo, Washington
Tel: (+85) 512 699 313
Email: Cambodia office: [email protected]
            US office: [email protected].
5. Bestprice travel – high-quality Cambodia tours at the best prices
a. Things to know about BestPrice Travel
BestPrice Travel is one of the most prominent travel agencies in Indochina. Since 2010, they have provided tours, hotel booking, flight booking, and other travel services in Vietnam, Myanmar, Laos, Cambodia & Thailand with the Best Price Guarantee. BestPrice Travel had a lot of selective cooperation to provide the perfect trips in Indochina for their clients at the lowest cost. With the aim to supply the traveler the best experiences, they strive to offer the customers high-quality services and true traveling value at the best price.
b. Why traveling to Cambodia with BestPrice Travel?
As stated by the name, BestPrice Travel commits to helping their customers to save their money with tours of all range, from budget tours to luxury tours. Hence, the low cost does not come the low quality. BestPrice Travel cooperates with the best companies to bring you the experiences in Cambodia that are as good as, or even better than what you expect.
If you have any difficulties in deciding the trip, the assistance will help you with care. The travel agency will be supporting you 24/7 during your trip in order to serve what you need at any time of your trip. BestPrice Travel is trusted and favored by the travelers who have traveled with them. The company has got the membership off PATA (Pacific Asia Travel Association) and the Certificate of Excellence by Tripadvisor.
c. Booking a tour with BestPrice Travel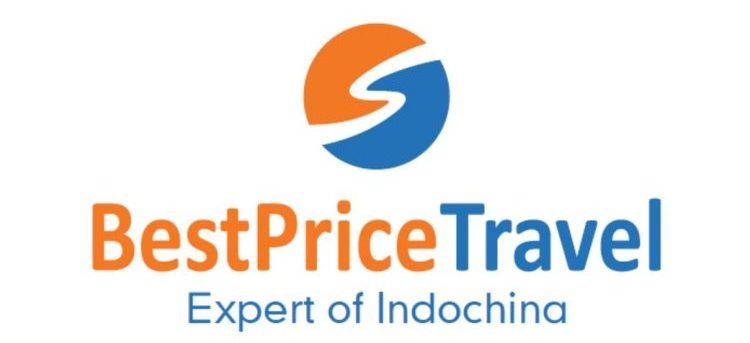 Official website: https://www.bestpricevn.com/
Address: 12A, Ba Trieu Alley, Ba Trieu Street, Hai Ba Trung District, Hanoi, Vietnam
Tel: (+84)  243 624 9007
Email: [email protected]
Operation hour: Mon – Fri: 8:00 – 17:30 | Sat: 8:00 – 12:00.
6. G-adventures – adventure tour provider since 1990
a. Things to know about G-Adventures
In 1990, an impassioned traveler named Bruce Poon Tip founded his company G-Adventures on his own. It has grown a lot quickly and now it has 28 offices in the world with the staff of 2,200 members. G-Adventures offers various range of travel style which fit you no matter what kind of traveler you are. With earnest and passion, they provide great adventure tours with great service to over 200,000 travelers all over the world a year.
b. Why traveling to Cambodia with G-Adventures
With the aim to provide their customers the tours that change their lives, G-Adventures dedicate to design their trip with a lot of things for travelers to experience. They include the highlights in their trip and you can explore Cambodia independently since G-Travel also give you enough freedom for that. You can also travel with a small international group. This helps you to have a new experience and make a lifelong friendship that you have never expected.
A trip of G-Adventures comes with 100% Guaranteed Departures, which means there is no minimum travelers number restricted. And if you happen to delay or cancel the trip, your deposit will be still valid. You can either use it for your next trip or pass it to a friend. And since the travel agency has got many awards, you can ensure the quality of G-Travel.   
c. Booking a tour with G-Adventures

Official website: https://www.gadventures.com/
Address: 19 Charlotte Street, Toronto, Ontario, M5V 2H5
Tel:  416 260 0999
Email: [email protected]