Can Cau or as it commonly known the Bac Ha Market though it is similar in many ways, both Can Cau and Bac Ha markets have something for you to discover while vacationing in Vietnam and specially in north-west and to the Sapa region. If you are juggling your Vietnam packages tours to northwest of Vietnam and be in this area on a Saturday (Can Cau) or Sunday (Bac Ha), which should you opt for?
The simple answer is: the markets are remarkably similar in many ways, both are predominately attended by flower H'mong and both sell a similar range of products, so if your timing only enables you to visit one, don't worry that you are missing out the other – you'll get a good experience whichever you visit. However some notable differences between the two may sway your decision and on a particular note, Can Cau is further from Lao Cai train station and Sapa, it's around a 45 minute drive from Bac Ha, or just around three hours from Lao Cai. This is not such a big deal if you're visiting the area on organized tours, but if you're on the bus you'll need to change in Bc Ha, and as the buses only run at 8am or 9am – information is sketchy that likely means an overnight stay.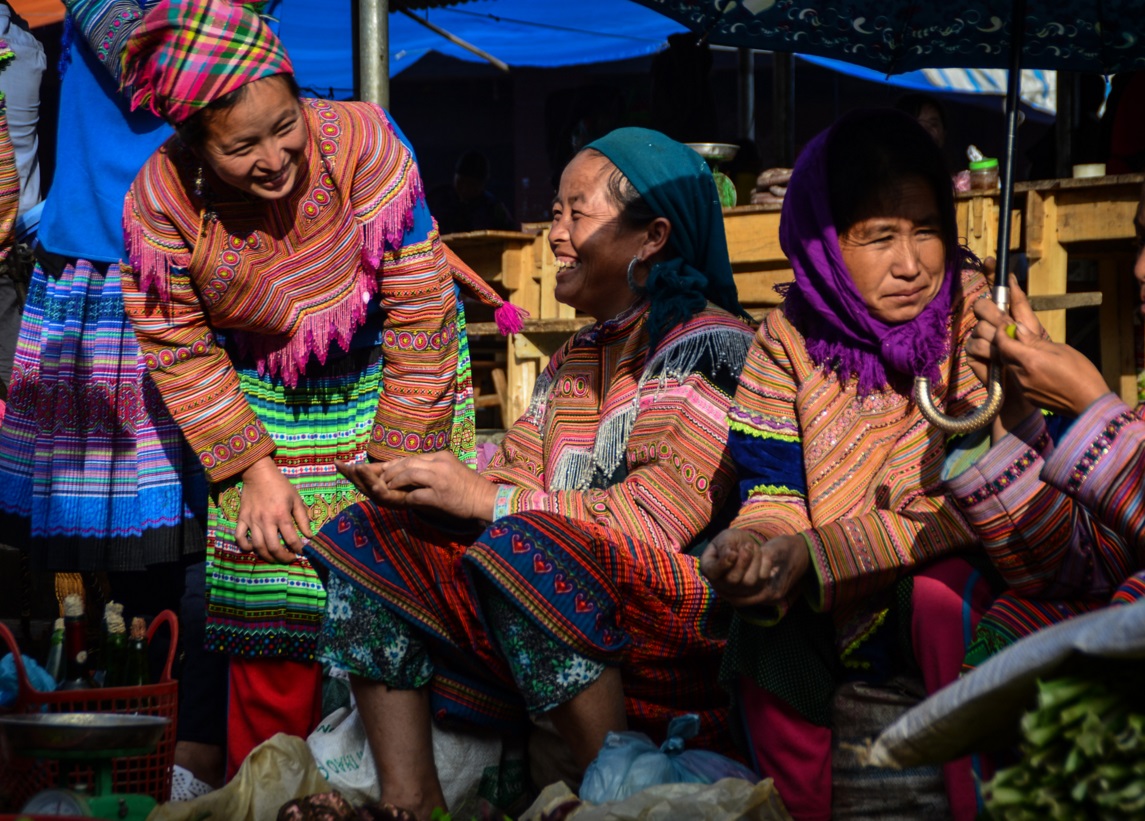 In theory it's possible to arrive by train from Hanoi in Lao Cai, catch the 6:30 bus to Bac Ha and still make it, the same bus back to Bac Ha from Can Cau at 2pm.
Practicalities aside, the setting of Can Cau market is truly magnificent. Not only does the drive there afford some breathtaking views along the Sapa valley – if you're on a motorbike, it's worth the drive there alone – but the market itself has a backdrop of tree-covered mountains and ethnic villages. Its shame there's no café or bar there in which to while away a few hours. Although the view across the lake in Bac Ha is impressive, it doesn't have quite the same effect.
Bac Ha vs Can Cau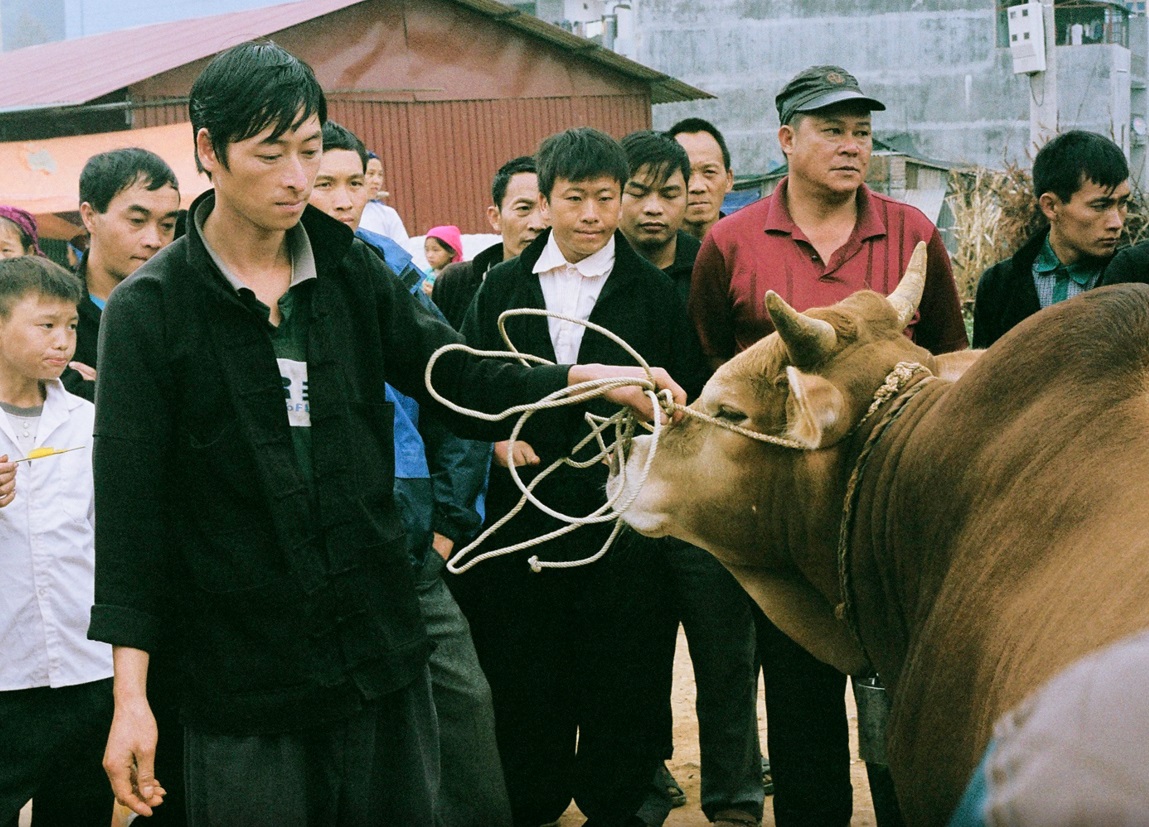 Bac Ha market is of course bigger, however, we were surprised at how compact Can Cau market was compared with the sprawling mass of Bac Ha market, which seems to take over the town, So although the basic goods sold are the same – hardware, meat, vegetables, livestock, souvenirs – Bac Ha has a greater variety of produce on offer and can keep any tourist entertained for longer. Bac Ha also has more options for sitting and enjoying a coffee or a cold drink as a break from the market and although both have plenty of food stalls, if you prefer to sit in a chair and choose from a menu, Bac Ha is the place for you.
The livestock section is one of the main attractions of both markets, and although Bac Ha is livelier and more varied, we really liked this section at CAN Cau. We only saw cows and buffalo or sale – no squealing pigs or clacking chicken – but the setting is beautiful and at least five minutes can be spend watching the buffalo enjoy the mud bath. Song birds are also on sale in Can Cau market.
Lux Travel DMC, LTD
Hamid writes articles and blogs in order to introduce travelers the real beauties of Vietnam and Indochina, plan for a Vietnam vacation packages and include beach, holidays, ancient sites, food, culture and more as that's Vietnam and it has it all.