Sustainable tourism in Vietnam is gradually becoming one of the key economic sectors. Sustainable tourism development makes an important contribution to both economic growth and improving environmental quality.
Vietnam has great potential to develop sustainable tourism to attract tourists, with many famous landscapes and long-standing historical and cultural sites. And now, let's explore eco-friendly tourism activities and sustainable accommodation in Vietnam with Lux Travel DMC to both participate in responsible tourism and preserve cultural and natural values!
I. SUSTAINABLE TOURISM IN VIETNAM – SUSTAINABLE ACTIVITIES
1. Support people with disabilities at Reaching Out Workshop (Hoi An)
The Reaching Out Workshop is a typical example of sustainable tourism in Vietnam. Located in Hoi An, this Workshop was established with the aim of providing opportunities for people with disabilities (PWDs) to learn skills and gain employment so that they can fully integrate into the community and lead independent and fulfilling lives.
The workshop produces high-quality handmade products, from ceramics and textiles to gifts and home decor, crafted by skilled artisans. Among them, the traditional experience that you cannot miss is participating in the "Hoi An folding lantern-making class". Here, visitors will have the opportunity to turn their creative ideas into useful works of art! You will be taught how to create unique, beautiful lanterns that can be folded flat and taken home. All processes and materials that Reaching Out uses are environmentally friendly, showing efforts in developing sustainable tourism.
Recommended sustainable tours: Fascinating Vietnam Tour 12 days
2. Explore the wildlife of the Son Tra Peninsula
The Son Tra Peninsula, near Da Nang in Vietnam, offers visitors a unique experience where you can immerse yourself in the natural world while also supporting its conservation. This "verdant reserve" is home to a diverse range of wildlife, including the endangered red-footed douc langur, a rare species of monkey. Travelers can learn more deeply about the ecosystem here with professional guides, through routes such as bird-watching walks and wildlife exploration; Or trekking to the area before the top of the mountain, where you can admire the beautiful natural landscape from a different perspective.
3. Discover Triem Tay Village (Quang Nam)
Explore Triem Tay Village, a peaceful, well-preserved village just a short distance from Hoi An. From Hoi An fishing wharf, visitors can go up Thu Bon River to reach Triem Tay village downstream. Floating on the mild water will certainly be one of the memorable experiences.
This off-the-beaten-path destination not only immerses you in the rich local culture but also contributes to efforts to preserve local culture. Coming to Triem Tay village, visitors will see bamboo houses and simple thatched cottages located on the banks of the river and scattered everywhere in the village. Experience a day in the life of Vietnamese fishermen, learn how to weave traditional mats, and share about their daily work. Triem Tay is part of a sustainable tourism initiative that promotes responsible tourism and supports the local economy, this village brings you a perfect chance to explore the traditional side of Vietnam.
4. Discover the history of Saigon
Embark on a journey to explore the past and history of Saigon and Vietnam in an environmentally friendly way. The first destination that Lux Travel DMC introduces to you is the War Remnants Museum, Cu Chi Tunnels and Independence Palace, where you can deeply understand the role of Saigon in Vietnam's turbulent history. Then, you'll witness urban development as you stroll along tree-lined streets. Admire Western-style architectural works combined with unique, beautiful Eastern decorations such as the Saigon Central Post Office and Notre-Dame Cathedral Basilica of Saigon.
5. Experience farming life in Ninh Binh
In recent years, tourists have come to Ninh Binh not only to see the beauty of the world heritage site Trang An but also to experience a unique and exciting day of farming. This type of agricultural tourism will bring visitors an experience of the agricultural production methods and daily life of local people. This means to preserve traditional cultural values while bringing economic benefits to communities in rural areas.
The fields in Dam Van Long, Gia Vien, or the Thien Ha Cave in Nho Quan are the most prominent places for tourists to experience this unique, rustic type of tourism. Coming here, during half a day visitors will ride a bike to travel to households in the area to learn about the local lifestyle; After that, participate in agricultural product harvesting and farming activities. Visitors will be fully prepared with the necessary agricultural tools for transplanting rice seedlings, catching fish, and taking water into paddy fields.
Recommended sustainable tours: Vietnam At A Glance 14 Days
II. SUSTAINABLE TOURISM IN VIETNAM – SUSTAINABLE STAY
1. Silk Sense Hoian
Nestled in the charming town of Hoi An, this boutique resort uses energy-efficient technologies to minimize its environmental impact, from water conservation to proper waste management.
In addition to its environmental efforts, Silk Sense Hoi An also partners with the local community in sourcing products at source, supporting nearby artisans, and creating employment opportunities and cultural exchange for them.
2. Mia Resort, Nha Trang
Mia Resort is located in the stunning coastal paradise of Nha Trang. Mia is dedicated to sustainable tourism by incorporating energy-saving systems and measures, using solar power and other green technologies to reduce its impact on the environment. This resort paradise also champions a 'farm-to-table' approach to dining, sourcing fresh produce at source to support local people. Reducing waste is a top priority with practical programs: recycling and composting.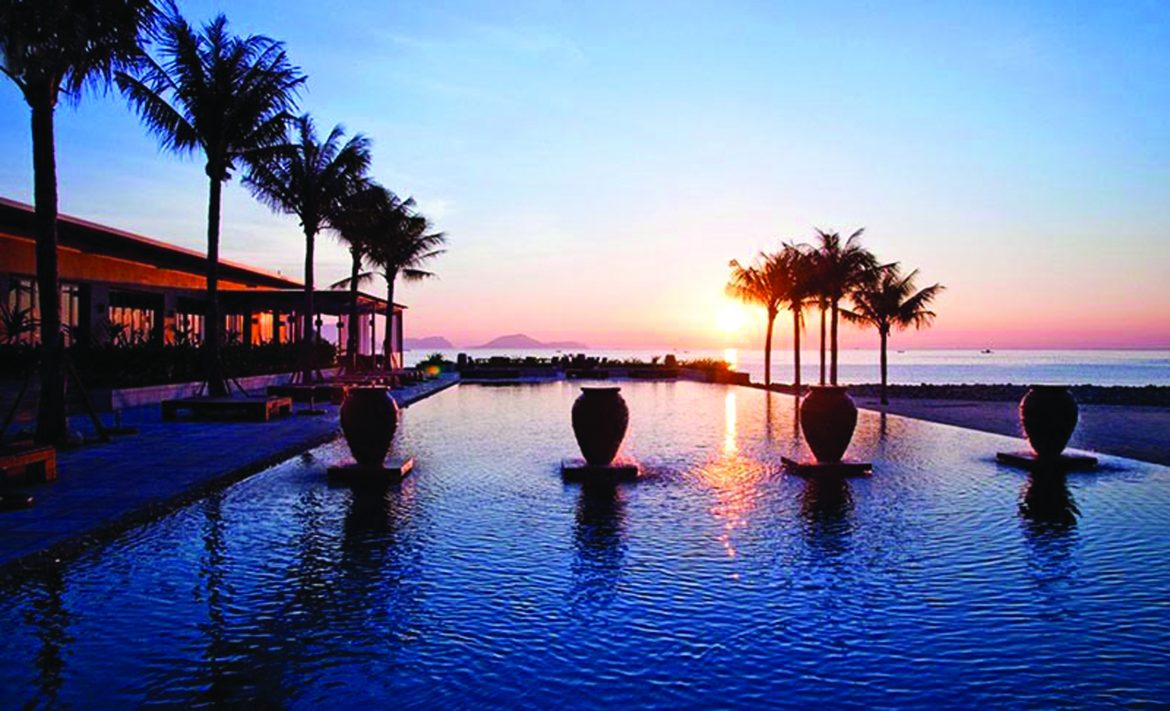 3. Almanity Hoi An Resort & Spa, Hoi An
Almanity Hoi An Resort & Spa always uses energy-saving measures, such as using solar energy. For instance, most lighting fixtures throughout the property use energy-efficient LED lights. Activities to reduce waste at the Resort include: Do not use disposable plastic bottles of shampoo, conditioner, and shower gel; Do not use disposable plastic straws, etc. In addition, Almanity also actively supports the local community by providing tours and activities organized by tour guides and local businesses.
4. Tam Coc Garden, Ninh Binh
Tam Coc Garden is set in a peaceful and tranquil environment surrounded by lush gardens, rice fields, and limestone mountains. The bungalows are designed to blend in with the natural surroundings and offer guests a cozy and comfortable retreat. Besides, this place also contributes to sustainable development through activities such as waste reduction, energy conservation and water management. The resort also actively sources local food to serve tourists, which greatly supports the community here economically. Tam Coc Garden also supports nearby artisans through workshops on traditional crafts such as pottery, embroidery or bamboo weaving.
About Lux Travel DMC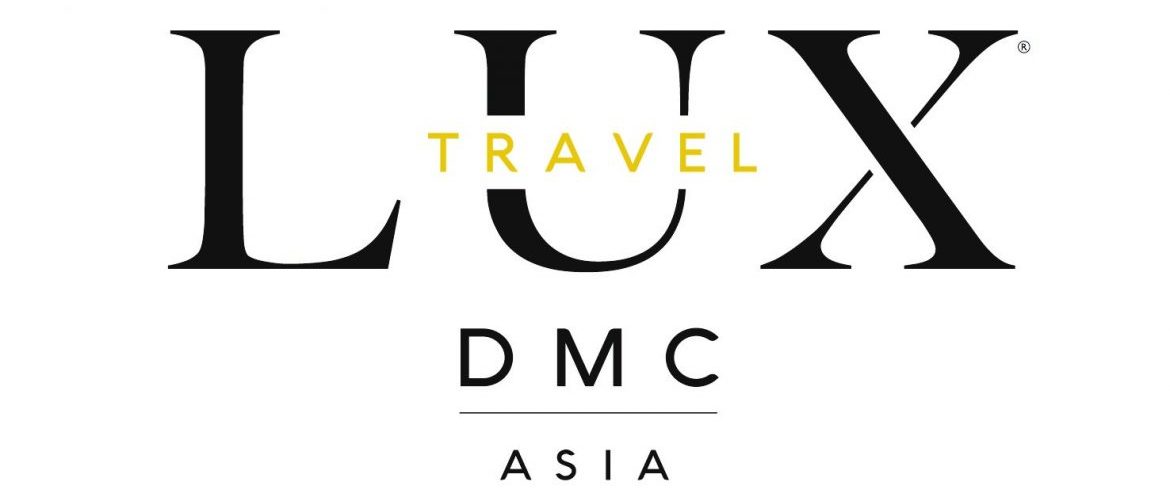 Founded in 2005, Lux Travel DMC provides 100% tailor-made private tours in Southeast Asia.  We are deeply committed to sustainable tourism, recognizing our responsibility to preserve the environment, protect cultural heritage, support local communities, and ensure that future generations can continue to enjoy the charm of our destinations.
Contact Us
Address: No.456 Lac Long Quan Street, Tay Ho District, Hanoi, Vietnam
Phone: (+84) 24 3927 4120
Email: [email protected]