Yi Peng Lantern Festival is one of the most anticipated and loved festivals in Northern Thailand. Let's learn about this exciting festival with Lux Travel DMC now.
The Yi Peng Lantern Festival is an annual festival held across northern Thailand, but the event in Chiang Mai attracts the most tourists. Below, we'll find out what the Yi Peng Lantern Festival is and check out some of the helpful tips Lux Travel DMC has for you on how you can enjoy this Thai festival for yourself.
I. What is the Yi Peng Lantern Festival?
Yi Peng Lantern Festival, also known as Yee Peng, is a festival of the Lanna people in northern Thailand. According to Lanna tradition, on the full moon week of December, the people of this region hold a ceremony to worship the Buddha's relics in to hope of receiving blessings. However, Buddha's relics are said to be kept in Heaven, on the highest level, inaccessible. Therefore, the people of Lanna created the festival by using lanterns to light up and release them into the sky. The lantern festival was born from this idea, becoming a characteristic of the culture and religion of the people of Thailand.
Releasing lanterns represents the desire to carry misfortunes far away and welcome blessings. However, if your lantern crashes with the candle still lit, you are likely to experience some bad luck.
The "holy land" of the Yi Peng festival is Chiang Mai – the ancient capital of the Lanna kingdom, where it is held most solemnly and majestically in the country. Therefore, on this occasion, most international visitors will flock to Chiang Mai to release sky lanterns.
II. When is the Yi Peng Lantern Festival?
Yi Peng Lantern Festival is held on the evening of the full moon of the twelfth lunar month, according to the Thai Lanna calendar. Therefore, the date of the annual festival is often not fixed. However, it usually falls in November according to the solar calendar. This year, the Yi Peng festival in Chiang Mai will be held from around 5:00 p.m. to 9:30 p.m. on November 27th and 28th.
III. Where does the Chiang Mai Yi Peng Lantern Festival take place?
During this time, all the roads, alleys, and houses in Chiang Mai are decorated extremely brightly with a vibrant atmosphere. You can easily find places to enjoy the festival, however, please note that there are free and paid entry points, so you should research carefully in advance. Below are some locations that Lux Travel DMC has hand-picked for you.
1. Free location – Ping River
Ping River is a favorite spot for local people. Coming here, you not only have the opportunity to enjoy the lantern festival but also experience other memorable activities such as taking a boat to watch the banks of the Ping River, visiting the Monkhon Chai Temple, or enjoying delicious dishes like Khao Soi – a traditional curry noodle dish of northern Thai cuisine.
2. Free location – The Three Kings Monument
This monument is where most of the activities during the Lantern Festival in Chiang Mai take place. In addition to participating in the lantern-releasing ceremony, visitors can also witness the candle-lighting ceremony and take part in Buddhist worship rituals here.
3. Paid entry location – Yee Peng Lanna International (Mae Jo, Sansai District)
Yee Peng Lanna International held in Mae Jo, Sansai District, Chiang Mai, is a famous venue loved by both locals and tourists. Activities here besides releasing lanterns also include rituals before releasing lanterns and grand cultural performances. This year, this festival will be held at 6:00 pm – 9:30 pm on one day only, November 27th, 2023 with two ticket classes available: Standard and Premium ($200-300 USD)
4. Paid entry location – Chiang Mai CAD Khom, Loy Sky Lantern Festival (Mae On District)
Khomloy Sky Lantern Festival 2023 is organized by Chiang Mai Arts & Design (CAD) with three ticket classes available: Standard, VIP, and Premium ($120-180 USD). Coming here, you will have the opportunity to enjoy diverse performances and cuisine brought from all parts of Thailand in addition to releasing environmentally friendly sky lanterns. This year, CAD will organize the Yi Peng festival on November 27 and 28, with gate opening time from 4:30 p.m. to 9:00 p.m.
5. Paid entry location – Kom Raksa (Eco – Friendly Sky Lantern) (Mae On District)
Kom Raksa offers a sustainable and responsible way to participate in the magical act of releasing lanterns into the night sky. These eco-friendly lanterns are designed using natural materials with biodegradable ingredients, ensuring that they have minimal impact on the environment. Kom Raksa (Eco – Friendly Sky Lantern) will be held at 18:00 – 23:00 for two days November 27 – 28, 2023
IV. Travel tips when participating in the Yi Peng Lantern Festival
To fully admire the festival and ensure safety, you need to note the following things:
These days are the peak days of Chiang Mai, and the number of tourists coming here is very large. Therefore, you should book air tickets and rooms early to avoid running out of tickets.
You should go early before the festival takes place so you can choose the most suitable place to see the lanterns, as well as participate in extra activities of the festival such as meditation, interacting with local people, etc.
Dress discreetly and politely when participating in the Lantern Festival.
It would be a mistake if you travel to Chiang Mai and miss the Yi Peng Lantern Festival. Here, you will be able to admire with your own eyes the sparkle of thousands of lanterns standing out in the sky of Chiang Mai, creating a magical picture and making a deep impression in everyone's hearts. Therefore, plan your trip to Thailand now to have a once-in-a-lifetime experience that will definitely be a special highlight in your journey.
About Lux Travel DMC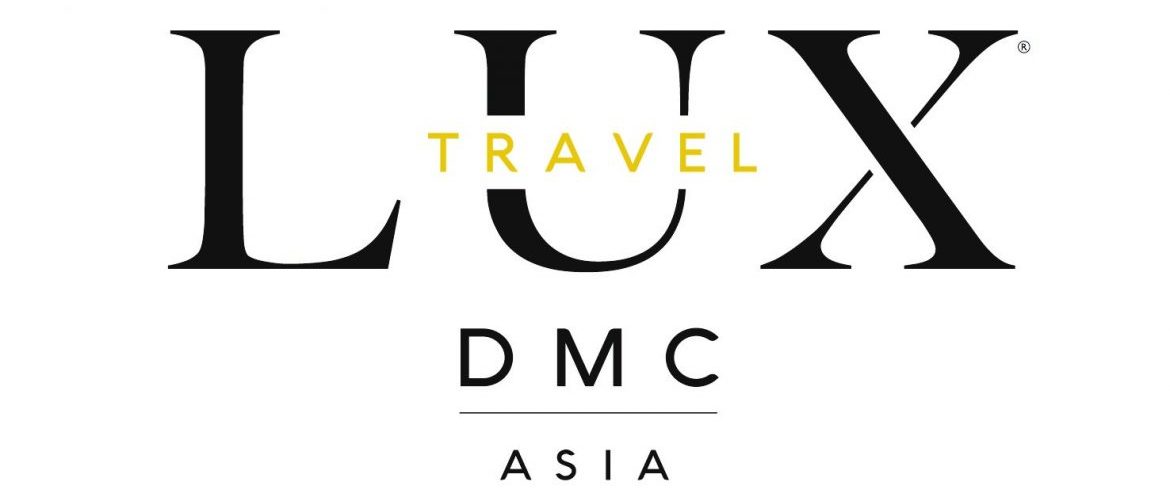 Founded in 2005, Lux Travel DMC provides 100% tailor-made private tours in Southeast Asia.  We are deeply committed to sustainable tourism, recognizing our responsibility to preserve the environment, protect cultural heritage, support local communities, and ensure that future generations can continue to enjoy the charm of our destinations.
Contact Us
Address: No.456 Lac Long Quan Street, Tay Ho District, Hanoi, Vietnam
Phone: (+84) 24 3927 4120
Email: [email protected]