Thailand is a well-loved destination for many travellers exploring beautiful Asia. From enchanted boutique resorts in Chiang Mai's thick rainforests and buzzing luxurious city escapes in Bangkok to high-end properties with stunning views of the Andaman Sea and beyond, you will have a hard time choosing your favourite out of top notched the best luxury resorts/ hotels in Thailand. Take notes for your upcoming Thailand holiday and immerse yourself in browsing these truly unique and utterly stunning luxury resorts in Thailand!
1. SONEVA – Kiri
Be ready to have your understanding of barefoot luxury taken to the next level! Unique Thailand resort Soneva Kiri is the ultimate island paradise to relax and unwind with its no-news-no-shoes policy, a gladly welcomed concept within this fast-paced world. Reach your luxury yet a fun home away from home conveniently via a private plane from Bangkok where not only breathtaking natural beauty awaits you. From ice cream & chocolate parlours that are complimentary for guests to a stargazing platform and a treetop dining experience, Soneva Kiri makes sure your stay will never be forgotten.
The spacious luxury island villas range from 1 to 6 bedroom options and come with private infinity pools (the 6-bedroom one even with its own water slide!), a dedicated private butler called Mr./Ms. Friday, private electronic buggies and impossibly chic furnishings.
Prices for Soneva Kiri, one of the best luxury hotels in Thailand, start from approx. US $950++.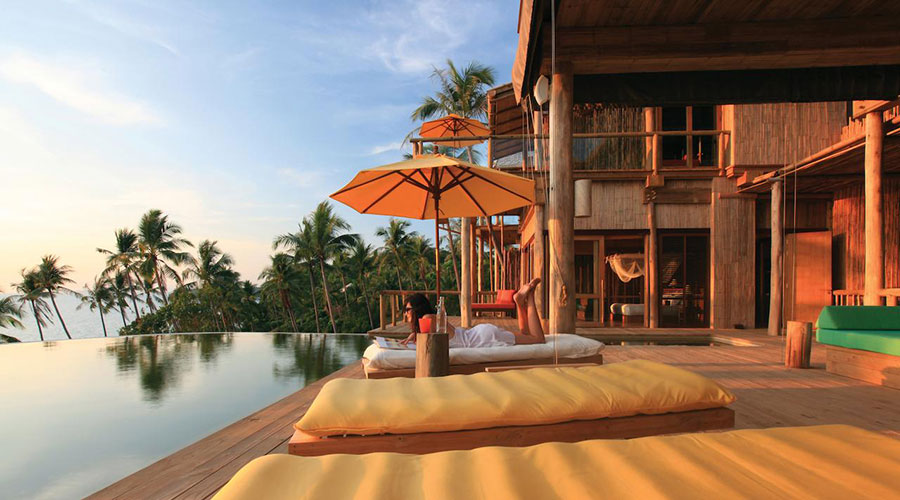 2. KATA ROCK – Phuket
If you're looking for ultimate luxury and privacy, Kata Rocks' 34 sky pool villas ranging from 1 to 4 bedrooms (175 to 495 sqm) with spacious private pools with undisturbed ocean and Phuket's famed sunset views might just be the perfect match! It's situated on Phuket's west coast between two of southern Phuket's most beautiful beaches, Kata and Kata Noi. Its design blends in seamlessly with its lush surroundings and is exemplary of luxurious modern tropical design.
Offering state-of-the-art hospitality in their ocean-front clubhouse Dining on the Rocks and their wine cellar positions Kata Rocks as one of Phuket's best luxury resorts with its seductive mixture of style, serenity, signature Thai hospitality and island comfort.
Prices for Kata Rocks, one of the best luxury hotels in Thailand, start from approx. US $825++ per night
3. KEEMALA – Phuket
Tucked well away from the crowds, overlooking the lush woodlands of Kamala Village and the Andaman Sea, the luxuriously magical Keemala Phuket offers a large selection of holistic activities, wholesome cuisine and an eco-friendly hotel experience beyond enchanting – not quite like any other, you might have come across.
Choose your luxury escape amongst 16 Clay Pool Cottages, seven Tent Pool Villas, seven Tree Pool Houses and eight Bird's Nest Pool Villas – all inspired by the four mythical fictional Phuket tribes and their skills and way of living. Keemala's Enchanted Dining options combine Eastern flavours with Western influences and are available gluten-free, wheat-free, dairy-free, and sugar-free – you name it. Keemala's chefs lovingly cater to every need practising wholesome cooking techniques and using only organically grown ingredients.
Prices for Keemala Phuket, one of the best luxury hotels in Thailand, start from approx. 663US$++ per night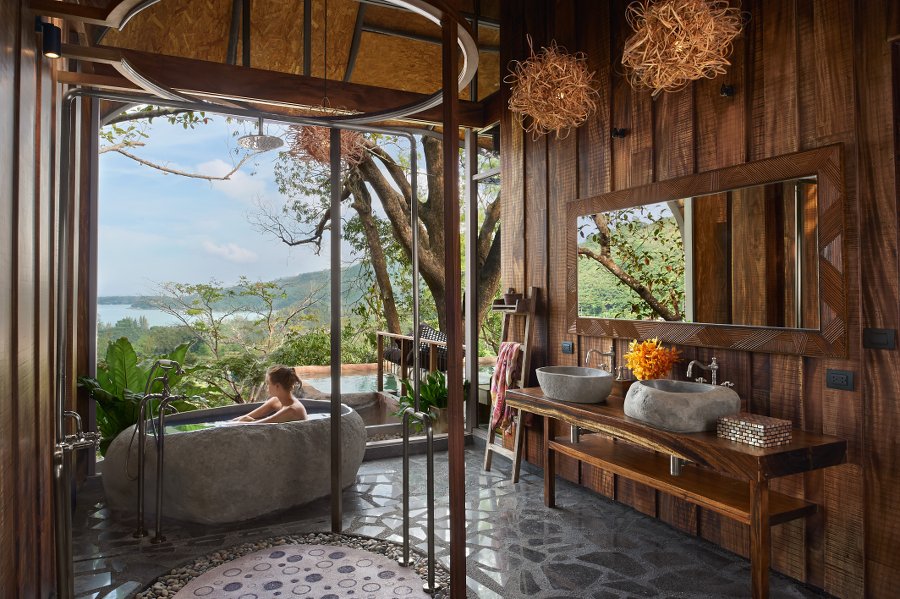 4. SIX SENSES KOH YAO NOI – Phang Nga bay
One of the best luxury hotels in Thailand, Six Senses Koh Yao Noi dedicated its mission to support people in reconnecting with themselves, others, and their surroundings. Pioneer concepts in wellness treatments go hand-in-hand with premium hospitality service, sustainable natural architecture, and handcrafted experiences.
The Thailand luxury villa resort is located on a small island in Phang Nga Bay, promising stunning ocean and mountain views. From Hideaway Pool Villas and Ocean Panorama Pool Villas to their Beachfront Pool Villa Suite with private beach access, you can feel the brand's commitment to sustainability and its focus on creating a unique destination. Not to be missed: a Thai cooking class at The Dining Room restaurant with friends and family or your travel partner in crime!
Prices for Six Senses Koh Yao Noi, one of the best luxury hotels in Thailand, start at approx. US $595++ per villa per night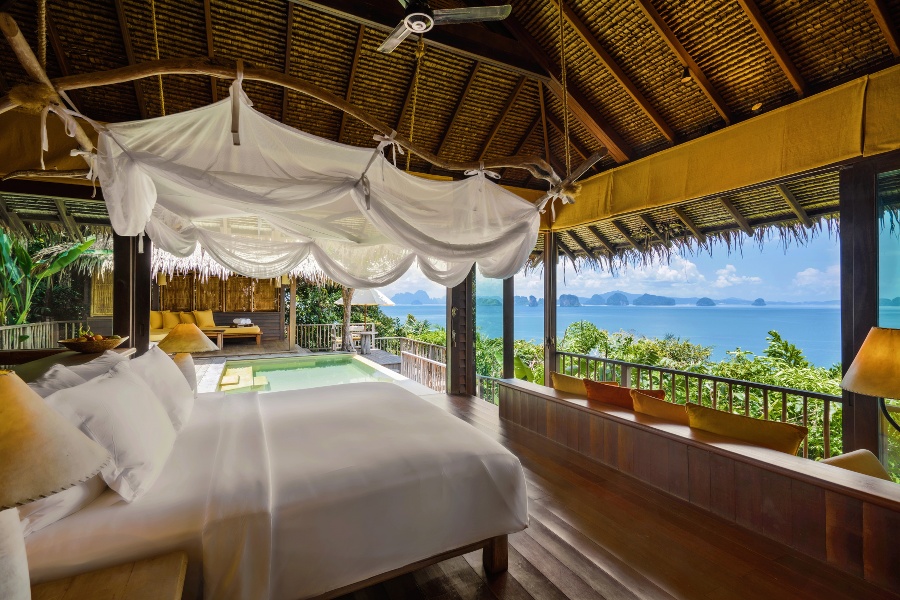 5. RITZ-CARLTON PHULAY BAY – Krabi
Escape to Phulay Bay, a Ritz-Carlton Reserve to dive into the local Krabi culture amongst a stunning luxurious beach-front setting. Soak in the mesmerizing views of white sandy beaches and blue skies above the glistening Andaman Sea. Leave your everyday worries behind and take every (beach) day as it comes. Embark on a journey inspired by the flavours of the world in of the five own's world-class restaurants or your very own private lagoon picnic on Hong Island and relax and unwind at their spa.
All accommodations at this luxury hotel in Krabi feature unique touches and large, inviting indoor baths, spacious walk-in wardrobes and extensive verandas with lounge beds. Or treat yourself to one of their villas – featuring your very own outdoor bath and private plunge pools.
Prices for Ritz Carlton, one of the best luxury hotels in Thailand, start from approx. US $575++ per night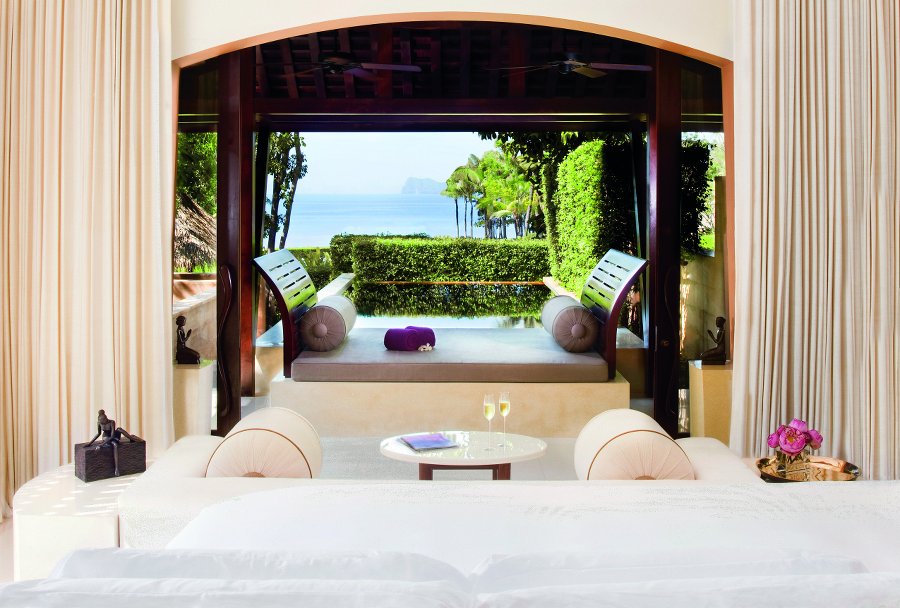 6. THE SIAM, Bangkok
River-front, nestled amongst Bangkok's historical palaces, temples and museums lies the luxury boutique hotel The Siam. Owned by passionate hoteliers, the Sukosol family, and designed by globally acclaimed architect and designer Bill Bensley, The Siam features some of Bangkok's most spacious suites and is one of Thailand's best luxury hotels offering intimate private pool villas with rooftop terraces boasting stunning views of Bangkok city.
Choose from an array of bespoke cultural activities during your stay at The Siam. Explore Bangkok by a cruise from their private pier; treat yourself to a pampering session at their spa; explore the lush hotel grounds and discover a veritable treasure trove of curiosities, or simply unwind with a sunset cocktail at their riverfront bar.
Prices for The Siam Bangkok, one of the best luxury hotels in Thailand, start from approx. US $526++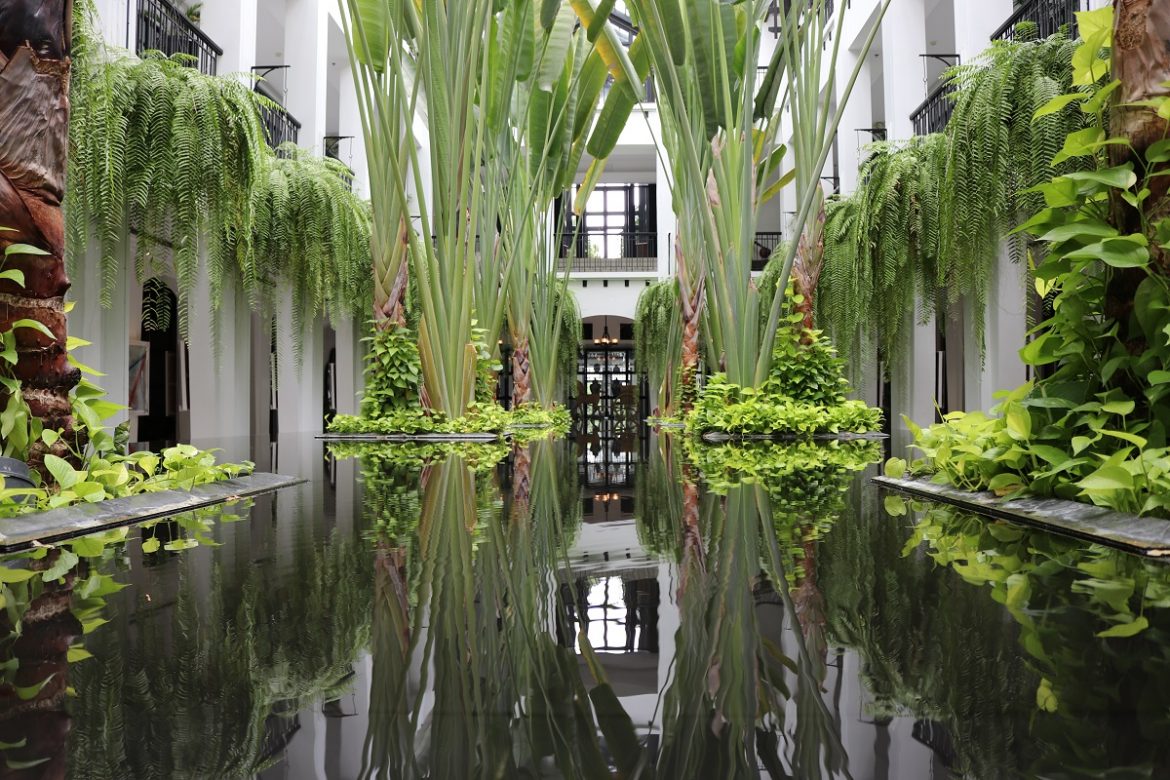 7. FOUR SEASONS – Chiang Mai
Leave the busy southern beaches and hectic Bangkok city life behind and immerse yourself in the lush Northern Thailand tropics. One of Thailand's best luxury hotels Four Seasons Resort Chiang Mai overlooks the terraced rice fields of the mystical Mae Rim Valley. Discover the local Thai culture on your own terms, whether from your very own private rice terrace pavilion, your private pool villa or a Four Seasons residence when travelling with your loved ones.
Add their signature Four Seasons service, utterly relaxing treatments at their award-winning spa and unique experiences for the modern traveller, and a stay at Four Seasons Chiang Mai is almost mandatory when venturing to Thailand's north.
Prices for Four Seasons Chiang Mai, one of the best luxury hotels in Thailand, start from approx. US $518++ per night.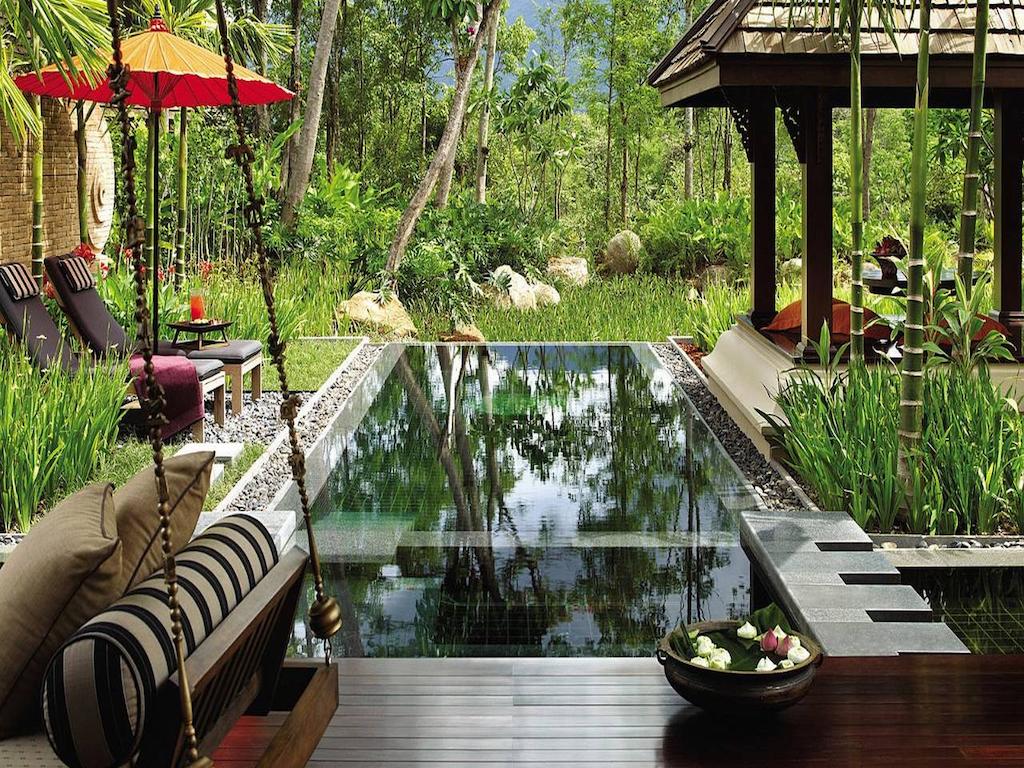 Thailand Travel Updates from July 1, 2022


– Thailand Pass is no longer required for all travelers starting on July 1, 2022.
– Travelers entering Thailand will be required to show Proof of Vaccination or COVID-19 test results instead.
– Travel Insurance will not be mandatory but it is highly recommended to have comprehensive travel insurance when you travel to Thailand.
– For up-to-date information and weekly updates regarding current Thailand travel restrictions, please visit: https://luxtraveldmc.com/blog/category/southeast-asia
Before you travel to Thailand, we highly recommend purchasing your travel insurance and booking your hotel stay to avoid inconvenience. Any advice, you may send us an email at [email protected]