With its rice paddies, undulating hills, unspoiled beaches, lush jungle, modern cities, and French colonial architecture, Vietnam is a magnet for lovers of authentic culture, pristine nature, urban life, and rich history. Since Vietnam opened its doors for tourism, its selection of boutique hotels and ultraluxe resorts has been growing quickly, including big-name players like Six Senses, Aman and Four Seasons to name a few. From south (Ho Chi Ming City) to north (Hanoi), the buzz about the place is palpable, and you should put the country now on your bucket list before it's overrun by tourists. Here's my selection of the 10 best luxury hotels & resorts in Vietnam, that easily rank among the finest in the world.
1. AMANOI NINH THUAN
In 2013, Aman brought the brand's signature sleekness to its debut resort in Vietnam, a contemporary beachside resort alongside a full-service Aman Spa. Named for the Sanskrit-derived word for 'peace' and noi meaning 'place', Amanoi is a tranquil, ultraluxe retreat situated on a gorgeous golden sand beach overlooking spectacular Vinh Hy Bay in Nui Chua National Park, northeast of Ho Chi Minh City. The luxury hotel's polished, slate pagodas peek out from a lush green landscape; its infinity pool segues into the sea; and its spa rests by a lotus-blossom-dotted lake. Amanoi offers total privacy in beautifully designed accommodations that are located in 31 Pavilions, a number with private swimming pools, and five Aman Villas, all positioned on the hillside with impressive views.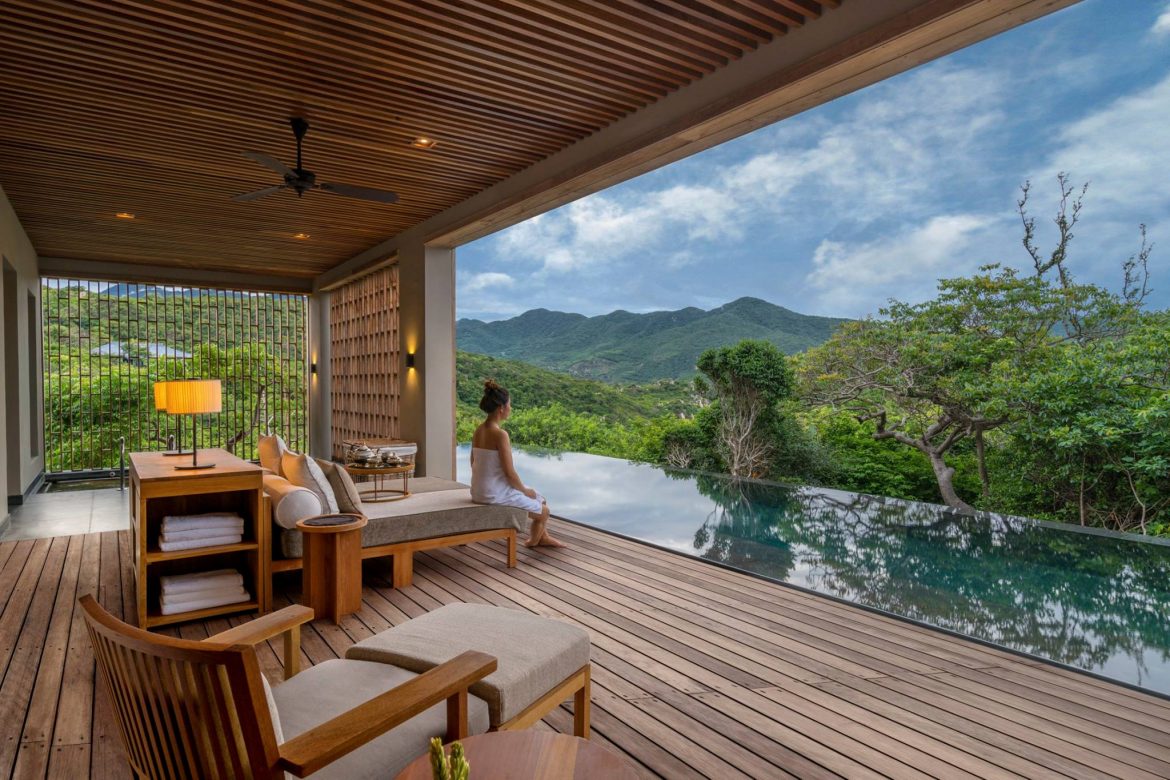 2. SIX SENSES NINH VAN BAY
Six Senses Ninh Van Bay enjoys a spectacular setting in a dramatic bay that gives the feeling of being on an exclusive private island resort in the East Vietnam Sea. Impressive rock formations, a coral reef, a golden sand beach, a playful stream, and the towering mountains behind, all add to the sense of being luxuriously at one with nature. The spa resort presents the reality of the destination, with an architectural style incorporating traditions of Vietnam. The 58 superb accommodations – done in Six Senses' signature eco-chic design – are all personal villas with private plunge pools. Six Senses Ninh Van Bay restaurants serve international and local favorites plus East meets West specialties complemented by the best local seafood.
3. FOUR SEASONS RESORT THE NAM HAI
Embellishing heritage with Four Seasons flair, Four Seasons Resort The Nam Hai is a harmonious ode to coast, culture and community in Vietnam's UNESCO-strewn centre. Along a seemingly infinite stretch of sand – hailed by Forbes as one of the best beaches in the world – a strand of sophisticated, visually striking villas lines the dramatic beachfront. Inspired by 2,500 years of history, The Nam Hai's architecture and interior design present a dramatic play on wind and water inspired by ancient feng shui philosophy and the grandeur of the Tu Duc royal tombs of Hue. All of the 100 private retreats are elegantly finished with Vietnamese lacquer and diaphanous silk, reflecting the soul of Vietnam's cultural heartland and illuminating the spirit of all who visit.
4. SIX SENSES CON DAO
True to Six Senses' philosophy of selecting remote yet accessible destinations in areas of outstanding natural beauty, Con Dao – a 40 min flight south of Ho Chi Min City – is a breathtaking location, which has been protected for decades as a national and marine park. Six Senses Con Dao is the only five-star resort in the archipelago islands, located along a massive private beach with sweeping views of the snap-worthy islands against the dramatic backdrop of the Lo Voi Mountains. The intimate, all-pool villa resort is contemporary in design and reflects the essence of a traditional fishing village. The spa and dining options are world-class. With a passionate commitment to supporting and protecting the environment, Con Dao has been built with the very lightest ecological footprint. It will be very, very difficult to return to 'real life' after a vacation here.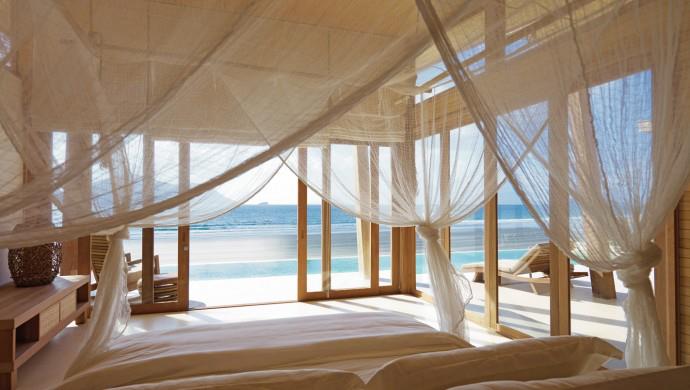 5. ZANNIER HOTELS BÃI SAN HÔ PHU YEN
Be immersed in Vietnam's rich history and traditions in our 245-acre nature and beachfront resort, set on a secluded peninsula of the Phu Yen province. Choose ancient rice paddy fields, verdant hilltops, or a mile-long powder-white beach as your own private setting, from our collection of 73 free-standing villas. Three unique dining experiences, expansive Hoa Sen Spa and tailored excursions continue the cultural adventure.
6. REGENT PHU QUOC
Drawing on almost half a century of Luxury Hotel and Resort heritage, Regent Phu Quoc is a new definition of the luxury beachfront resort in Vietnam. Cocooned in the white sands of Long Beach, the all-pool villas and suites resort is a haven of tranquillity awaiting discovery by the intrepid and discerning curious travellers of the world.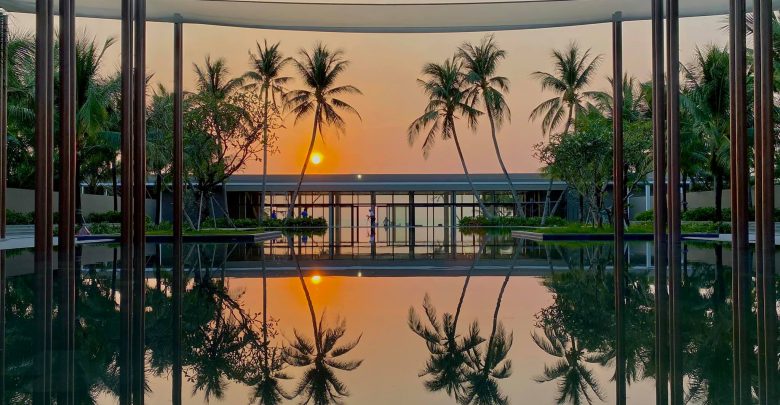 7. BANYAN TREE LANG CO HUE
Located in Central Vietnam, Banyan Tree Lang Co is an ultraluxe, beach-front, all-pool villa resort that comes with dramatic vistas spread across a rugged landscape. Here, you can feel the warm waves of the East Sea tickle your toes, and raise your gaze to behold the magnificent stretch of the Truong Son Mountain Range. Within touch of three UNESCO World Heritage Sites – the imperial city of Hue, the charming old town of Hoi An, and My Son's historical ruins – culture aficionados will be satiated. Those with a bent for the physical will also find joy in a wide range of activities. Golfers can tee off in style at the Sir Nick Faldo-designed 18-hole championship golf course, meandering through rice paddies and trickling streams against the backdrop of a staggering mountain range.