From watching the sun rise over a lake from the porch of your tent to eating like kings and queens at a family-run homestay, sustainable accommodations present countless ways to connect with Vietnam's nature, culture, and people, in a way that creates a positive impact. Vietnam is not known for a sustainable focus, but you may be surprised to know that there are eco-friendly, socially responsible places to holiday sprinkled up and down the country. Here are some standouts to get you started.
Pu Luong Retreat

Tucked away on a hillside with the most stunning panoramic views in the area, Pu Luong Retreat provides a refreshing escape from the crowds only a 160km – 4-hour drive from Hanoi. With magnificent mountain ranges, stunning rice terrace fields, scenic rivers and waterfalls, breathtaking mountain passes, and remote traditional villages, Pu Luong is truly a microcosm of Northern Vietnam. 9 comfortable bungalows, 1 traditional stilt house with 16 comfy beds, an open-air restaurant with nice cuisine, an infinity pool, a spa area, and a rock garden are all at your disposal in Pu Luong Retreat to discover the hidden details, built by hand from the ground up, with meticulous attention.

Topas Eco Lodge, Sapa
It is hard to pinpoint the highlight of a stay at Topas Ecolodge. The incredible food? The infinity pool? The ever-changing valley views? Or maybe it's the trekking among rice terraces and ethnic minority villages. Suffice to say, there are numerous good reasons to visit, but the best is the positive impact the Topas group is making in this part of Lao Cai Province. By employing more than 100 people from ethnic villages, buying produce from nearby farmers, and carefully managing its waste, water, and energy resources the lodge has set a benchmark for sustainable stays within Vietnam.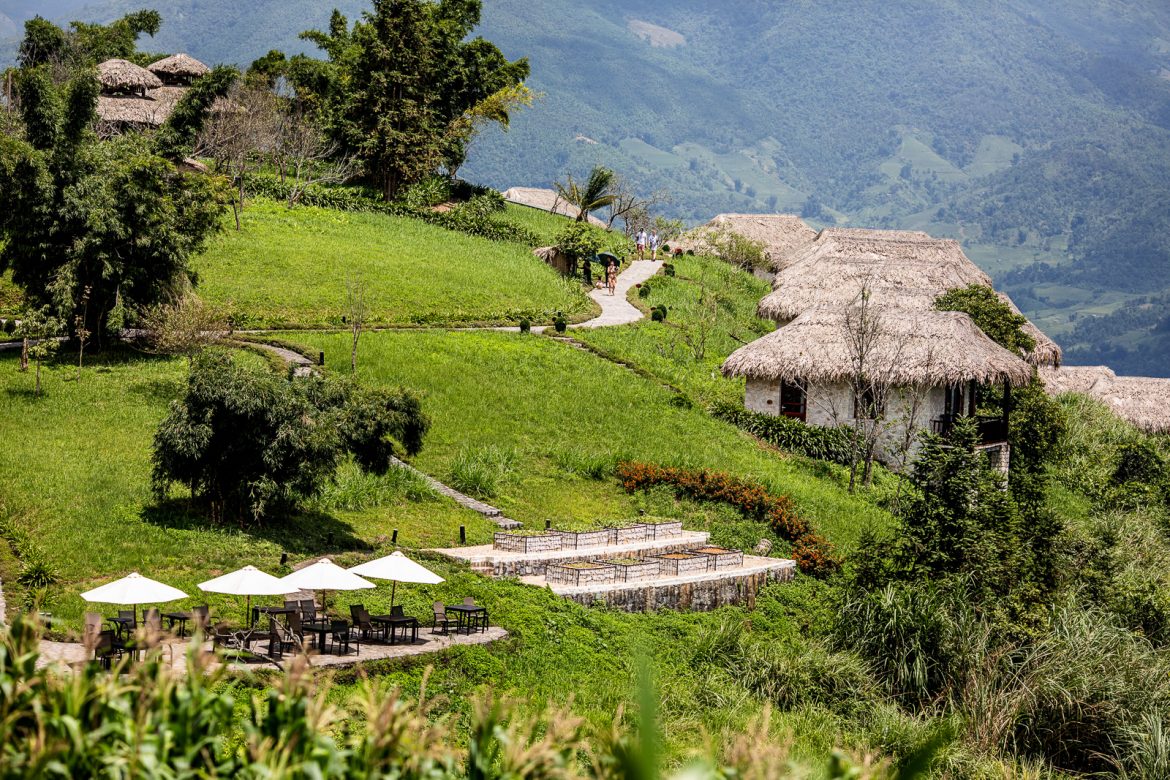 Hoi An Chic Hotel, Hoi An
For a tropical getaway in the brilliant green fields of Hoi An, look no further than Hoi An Chic. This sustainable oasis delivers the beauty of Hoi An's countryside right to your doorstep, with 17 gorgeous rooms, a rooftop pool, and terrace a restaurant — all surrounded by flowering gardens. The hotel followed sustainable practices from the start, using natural and locally sourced materials such as marble, bamboo, and rattan to create its guest spaces. Fresh herbs and vegetables are grown in an organic garden on-site, and plastic alternatives such as refillable water bottles, straw bags and hats are provided in the rooms. The property also segregates and composts waste, recycles wastewater, and buys from local markets and craft villages to support the community.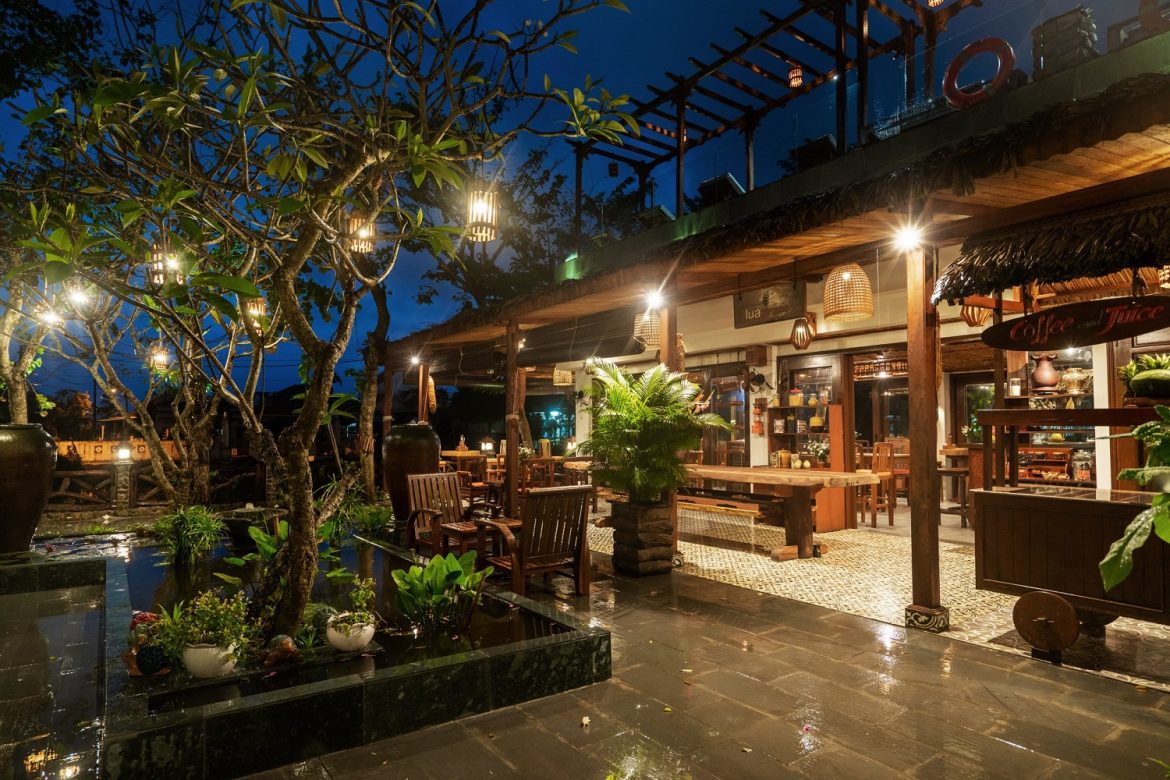 Lak Tented Camp, Dak Lak
Enjoy having nature to yourself? Then you'll love discovering Lak Tented Camp. This glamping site is perched on the banks of Lak Lake, an hour from the airport in Buon Ma Thuot. A short boat ride takes you to the dock, where you'll be welcomed inside a restored M'nong stilt house, and shown your tent. Each of the 15 tents features a porch overlooking the lake, and is equipped with comfy beds, handsome furniture, and ethnic pieces. Apart from providing jobs to local communities and preserving ethnic minority culture via its tours and design, Lak Tented Camp also grows its own food on site, purifies fresh water from shallow wells, and heats it using solar power. Bravo!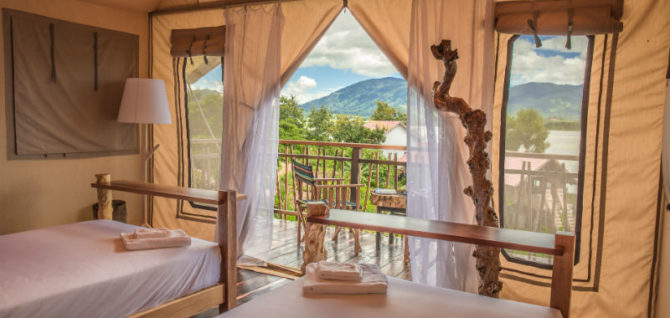 Mekong Rustic, Cai Be, and Can Tho
The Mekong Delta's sunny skies and marvelous rivers are best enjoyed in the company of others. Let Mekong Rustic's smiling locals be your hosts for your Delta adventure. Positioned in Can Tho and Cai Be, this outfit works with local communities to develop accommodations and low-impact tours that show how the Vietnamese actually live in the Delta. Whether you choose the homestay option or the bungalows, you'll be warmly welcomed with delicious fruits, shown around fruit farms, canals, and fish ponds, and fed abundant, nourishing meals, morning, noon, and night.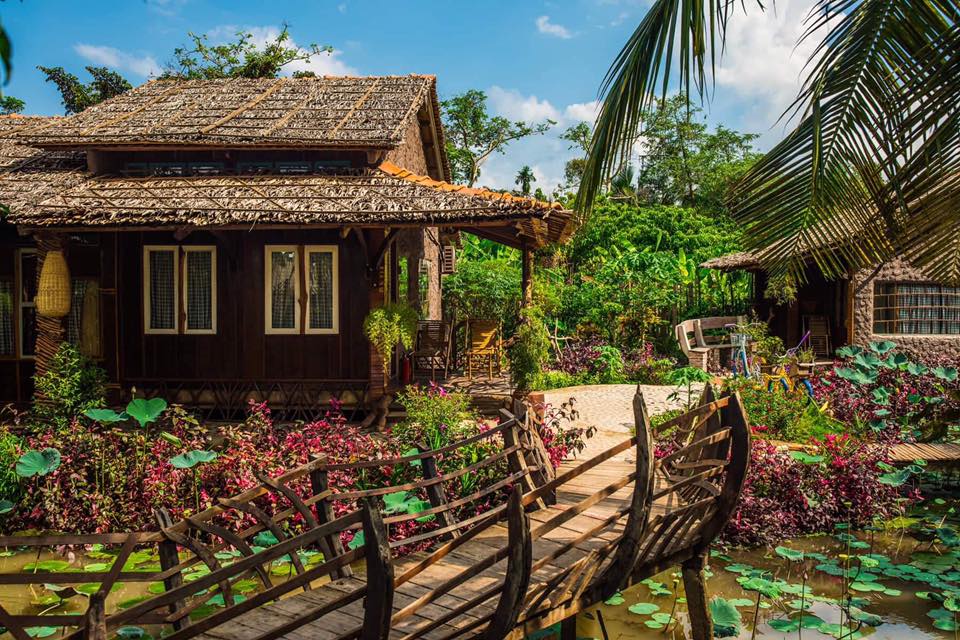 Mango Bay, Phu Quoc
Don't let the fun name fool you. Mango Bay is serious about at least one thing: protecting the environment. This barefoot chic resort on the island of Phu Quoc has taken up the baton as a custodian of the island's tropical treasures. The resort's operations include best practices such as composting and on-site water purification; however Mango Bay goes a step further with its long-term reef rehabilitation and tree-planting projects, and even conducts biodiversity surveys on Phu Quoc in partnership with Wildlife At Risk. If that isn't enough for a feel-good getaway, just wait until you see the resort's on-the-rocks beach bar and gorgeous garden bungalows.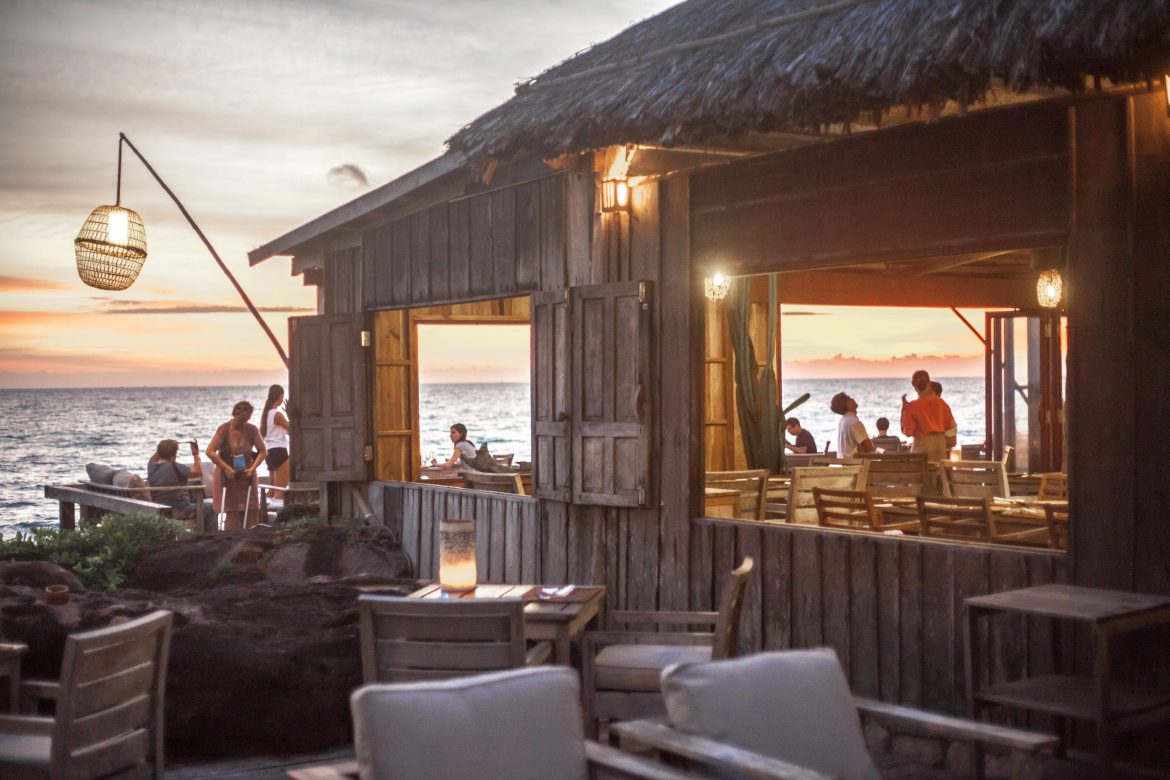 Need to book sustainable resorts, you may talk to our travel experts at www. luxtraveldmc.com or  contact our Lux Travel experts at [email protected] 

Source: VNA