Lux Travel Dmc, a member of Lux Group (www.luxgroup.vn), unveils its newest professional b2b travel brochure of 10 destinations in Southeast Asia and Sri Lanka.
(Hanoi, 23 Feb 2023), Lux Travel Destination Management Company (www.luxtraveldmc.com) unveils its newest annual brochure for premium travel professionals. The brochure showcases Lux Travel Dmc's long-established history as an Asian specialist in the art of travel and know-how to touch the hearts of travelers with "wow" services. Serving today's most sophisticated travelers, Lux Travel Dmc has expertise in tailor-making tours and luxury travel products in Asia.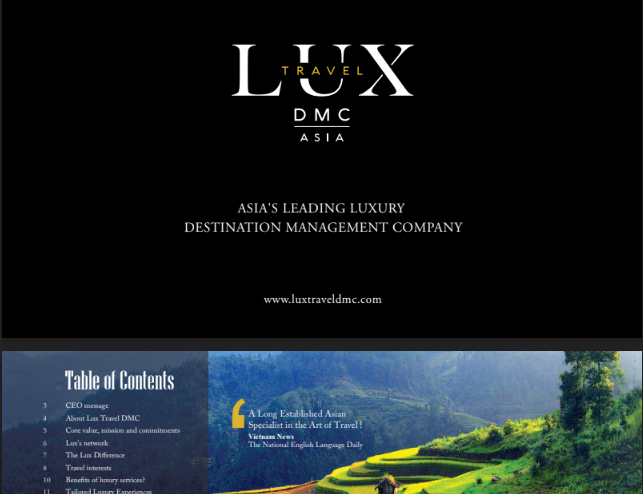 Lux Travel Dmc's e-brochure features a wide array of unique experiential programs, theme tours, and special interest trips. Ranging from luxury to adventure tours, heritage, cruising, secret hideaway collection, premium set departure, signature tours as well as MICE programs, Lux Travel Dmc can make any tour to suit different travel styles and preferences.
To provide agents with a deeper understanding of Southeast Asia, each Lux Travel destination country features insider information and a wide selection of preferred and recommended hotels and resorts in the region under the "LUX List" category. Travel sellers professionals can also find Lux's best-selling tours, as well as new exciting tours for the upcoming high season for post-pandemic travelers.
The content is in an easy-to-read format and attractive layout. With the luxury design, the 60-page full-color brochure is filled with captivating pictures contributed by the Luxers and a team of professional and freelance photographers specializing in Southeast Asia. The brochure also keeps travel professionals updated with the "What's New?" section to help them catch up with the most up-to-date tourism news in each country that Lux serves.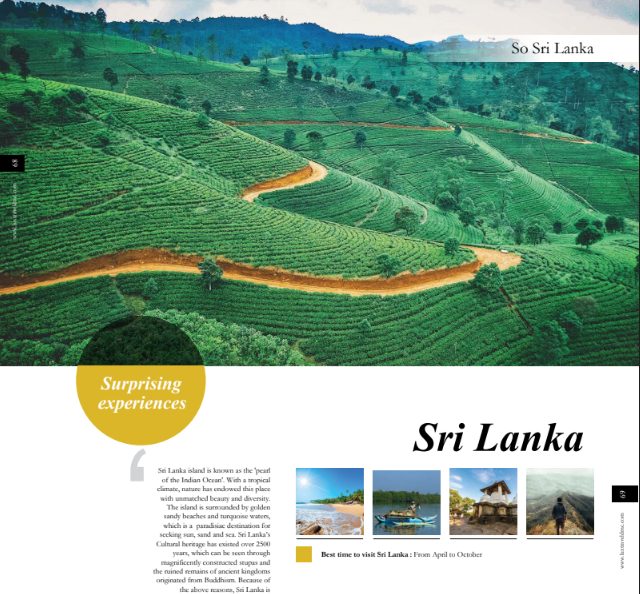 "I am excited to unveil our latest and updated Lux Travel Dmc Brochure for premium travel professionals in conjunction with our 18th-anniversary celebration. We will make it our mission to help you to sell more beautiful experiences to guests and to worry less. Upon request, we also host private educational FAM trips to help travel agents become true travel experts in the region. We have just launched numerous new travel experiences for discerning travelers for the next season. We connect with luxury tour operators at various trade shows to promote our authentic and. unique travel products with world-class service," said Pham Ha, Founder, and CEO of Lux Travel Dmc.
To start selling luxury tour packages in Asia, travel agents send their company information to [email protected] to enjoy an attractive commission discount for travel industry professionals with the provided code.
"We promote our luxury travel and cruise products at ITB Berlin 2023. We do hope that our newest Lux Travel Dmc brochure 2023 helps our travel professionals to generate sales. Interested travel colleagues can make an appointment with us and have a further discussion about the profitable market share in emerging destinations and top trendy cruising experiences." added Pham Ha.  You may make an appointment for meeting the Founder & CEO of Lux Travel DMC, Pham Ha at ITB Berlin by visiting the link here.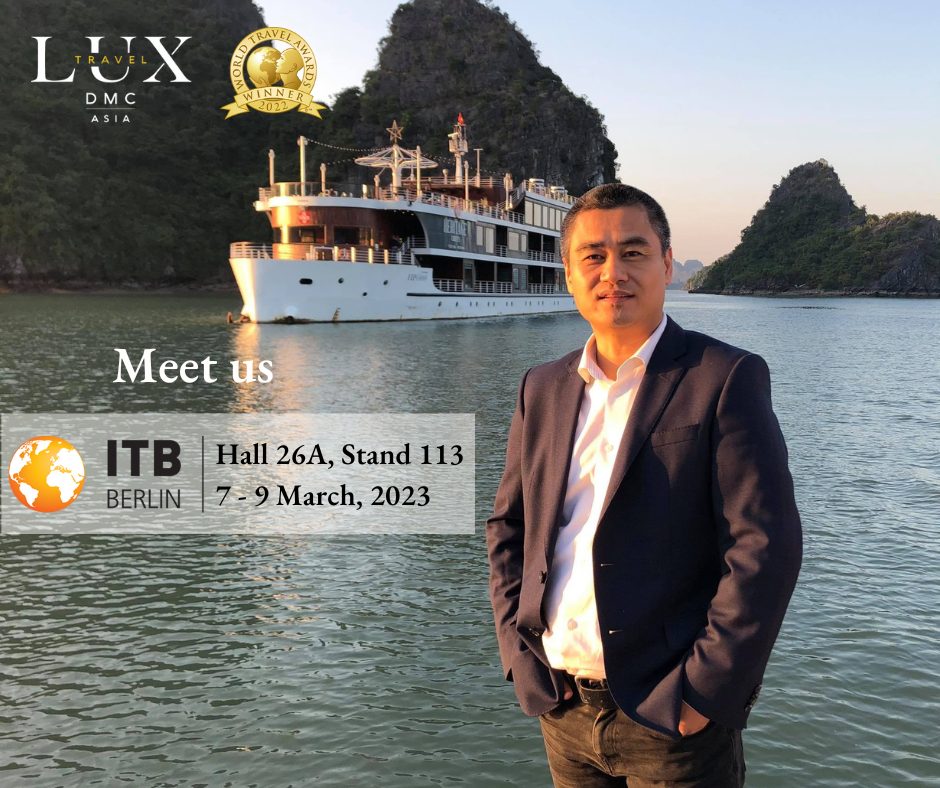 For more information, you may visit www.luxtraveldmc.com or send us an email at [email protected] to receive a complimentary brochure.