Malaysia's Ministry of Tourism, Arts and Culture (MOTAC) expects top resort islands such as Langkawi, Pangkor, Redang, Tioman and Perhentian to achieve herd immunity by the end of August and be ready for reopening early next month. What do you know about the islands you can visit in Malaysia this year?
1. Langkawi
Langkawi is an archipelago made up of 99 islands on Malaysia's west coast. Surrounded by turquoise sea, the interior of the main island is a mixture of picturesque paddy fields and jungle-clad hills. If you're intent on carting off duty-free alcohol, cigarettes and chocolate, then this is the place to be. Still, nature lovers will find the island just as agreeable as the shoreline is fringed by powder-fine sand and swaying coconut trees.
The island is especially recognised for its excellent diving opportunities and this tropical gem hides a treasure trove of other exciting holiday opportunities. From the expansive Underwater World Langkawi along Pantai Cenang to the soaring Cable Car in Pantai Kok, Langkawi is an electrifying locale that keeps visitors coming back for more.
Langkawi plans to be the first destination that reopens for international tourists in September.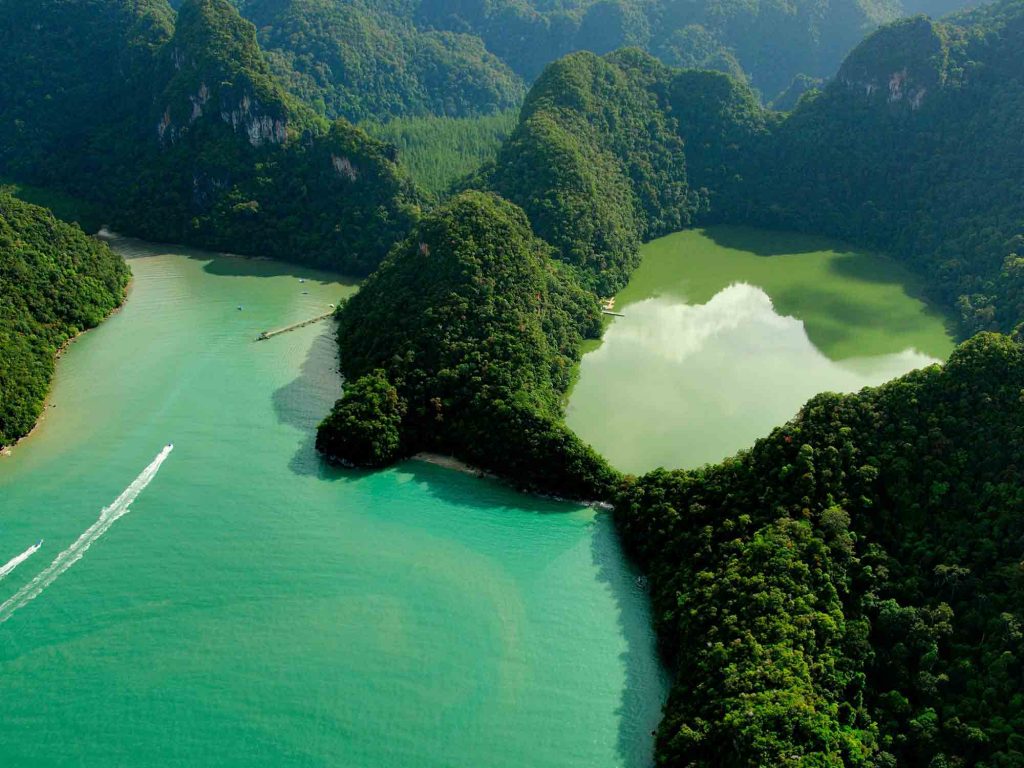 2. Pangkor Island
Pangkor Island, which has a population of 11,500 people, is expected to reach the target of 80% of the group's immunity level by early September this year.
Pangkor is a mountainous island; the highest point is at 1216 meters (Pangkor Hill). Since the main island consists of just mountains, the roads are lying in a circle around the island. The island has a number of international hotels/resorts; it can get quite busy during school and public holidays. There is no real best time to visit Pangkor; as the island is pretty much shielded by Sumatra, the weather is pretty much the same throughout the year (though it still is a tropical island).
Together with Langkawi and Penang, this is the best choice if you want to visit a wonderful island on the western side of the peninsula. Approximately 30,000 people live on the island, most of them in Pangkor Town and the villages surrounding it. Fishery is (next to tourism) an important source of income for most of the islands' inhabitants. Pangkor Island lies within the state of Perak, about 85 kilometers from Ipoh (the 2nd biggest city of Malaysia), and about a 3-hour drive from Kuala Lumpur.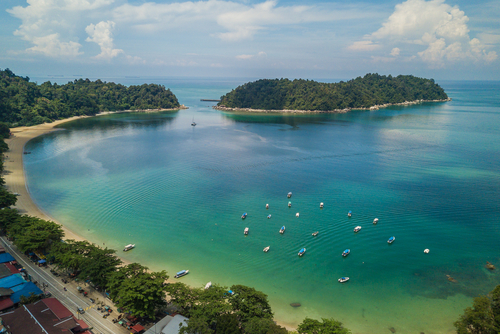 3. Tioman Island
Tioman Island joins in the mix of destinations in Malaysia that is likely to open for travel in Q4 of 2021.
According to Edge Prop, the Pahang state government has plans to move forward with a proposal to reopen Tioman Island after 80% of the 3,500 people on the island have been fully vaccinated. As of July 2021, 83% of the residents have received their first dose of vaccination.
4. Redang island
Redang Island beaches are some of the best in Malaysia. The beautiful heart-shaped paradise island of Redang is one of Malaysia's top beach destinations, situated about 30 km off the Terengganu coast, just north of Kuala Terengganu.
Much of the island's coastline is rocky with jungle-clad hills dropping straight into the sea. These conditions are good for coral reef formation and with deep water close to the shoreline, the island is popular with snorkelers and scuba divers.
5. Perhentian Island 
It is an ideal beach for a leisurely family vacation in Malaysia. Surrounded by lush greenery, facing white sandy beaches and a warm blue sea, Perhentian Island is a holiday paradise not to be missed.
Perhentian Island, or Pulau Perhentian as the locals call it, is well known as a marine paradise and forms a parts of the National Marine Park of Malaysia.
In the surrounding areas of Perhentian Island Resort, you will find many things to see and do. Take a jungle trek up the hills under a canopy of large trees, and you might see wild magpies, giant fruit bats or the Nicobar Pigeon. Perhentian Island lies along the flight path of this migratory bird. You might also see the harmless monitor lizard or even the unique Lutong monkey species.