If you fancy the lovely natural beauty, rich culture and hospitable people in Vietnam, a tour of five days is never enough. But, we will guide you through alternatives that can offer you a unique taste of all you ever ask for: history relics, culture sites, relaxing beaches and many more. During your five day stay in the Southern Vietnam, you will be free to choose whatever you prefer from areas stretching from Mekong Delta to Vung Tau beach and more. 
In this South Vietnam itinerary of 5 days, we will show you as much as we can, the amazing charms of South Vietnam that you may have missed or never think of!
Day 1: Welcome to Ho Chi Minh City – the most bustling urban life in Vietnam
Welcome to Ho Chi Minh City! This city is the business and financial center of Vietnam, so there is no doubt about the bustling and energetic vibe here. After a short rest to recover from your long-time flight, you will start your 5 days in Southern Vietnam journey in this crowded and busy city in the afternoon. You will have the chance to stroll through many world-famous landmarks such as Reunification Palace, Cho Lon (Chinatown) or Thien Hau Pagoda. You can also visit many shopping boulevards with fashionable boutiques and hill tribe crafts, high-quality linens and house-wares. Our recommendations are: 
Chinatown/ Cho Lon: It is an old Chinatown in Vietnam and used to be the biggest Chinatown in the world. Cholon is an ideal place for tourists to take a look around and shop without the fear of being hassled.
Thien Hau Pagoda: This is a Buddhist temple, worshipping the goddess of the Sea, Mazu, who plays an important role in the Vietnamese culture. 
Since you will stay in Ho Chi Minh city for 2 days, you can take your time, bring your camera with you and try some famous street food like Banh Trang, Com Chay or Sugar Canes Juice. In the evening, you will be free to choose whichever restaurant to have your dinner, so you should visit the ones with Vietnamese specialties to enjoy the authentic Vietnamese cuisine like Cơm tấm sườn nướng (com tam suon), Bún thịt nướng (bun Thit nuong), Bún bò Huế (bun bo Hue). 
After dinner, you should visit the Walking street to see the great nightlife in Ho Chi Minh City! There are a lot of interesting things to do here, but if you need some rest for the next day's exploring the South Vietnam for 5 days, a relaxing night at your lush hotel doesn't sound bad! 
Day 2: What remained from the past at Cu Chi Tunnel and HCMC
This morning, you will see a very famous historic remnants during the Vietnam War: Cu Chi Tunnel. These tunnels used to be the American Army's worst nightmare when small yet strong Vietnamese soldiers appear out of nowhere, pull their enemies onto many traps underground or disappear into the underground maze and could not be tracked. Today, these remaining tunnels is a major tourist attraction providing unique experiences for tourists to have a glimpse of how extreme underground life was during the U.S – Vietnam War. 
The Cu Chi Tunnels consist of more than 200 kilometers of underground tunnels. You be overwhelmed when seeing how smart and creative Vietnamese people with countless of trap doors, bizarre tunnels leading to specially constructed facilities namely meeting room, kitchen, weapon storage. If you want to explore everything here, you will crawl through dark, narrow tunnels but don't worry – everything is safe since the most dangerous areas are off-limits.
After the trip, you will be driven back to Ho Chi Minh City for lunch, then in the afternoon, you should spend time trolling around for a city tour to visit the rest of famous places that you've missed on your 1st day such as the Reunification Palace, the Opera House and the Hotel de Ville, and the moving War Remnants Museum. 
Reunification Palace: This place is seen as a symbol of Vietnam's independence. Visiting here, tourists will have the chance to see hidden rooms, secret chambers with antique-look corridors, along with a beautiful tropical garden on the outside. 
Opera House: The famous three-floor Opera house is a colonial building in Saigon. Because of its unique look, this place is a MUST when you check in Vietnam.
Source: Lux Travel DMC
War Remnants Museum: This is where to see how a 30-year war between Vietnam and the USA has affected this S-shaped country. Tourists will be mind-blown by written letters, information and presentation of the War, seeing how a small, poor country regain their independence after 3 decades.
The Hotel de Ville: Also called Ho Chi Minh City Hall or Hôtel de Ville de Saïgon, this gorgeous French-colonial styled site was built between 1902-1908. Even though this elegant building is not open to the public, you can still have great photos for your Instagram feed just by standing outside. You can visit this place at night since the building and its grounds are lit up.
Dong Khoi Street: This street is the city's main shopping places because here, you can easily reach the most luxurious and customized clothes and accessories shops of famous as well as new Vietnamese designers. This area is also the place to buy some unique souvenirs and enjoy a nice drink with city view.. 
This evening, how about you let fate lead the way and choose whichever local restaurants or street stalls that are crowded with Vietnamese? What to eat in the South Vietnam in 5 days can, in all honesty, be decided by that and you will be blown away with the result. As high chances are, these places are the hidden gems that this never-sleep city offers to you!
Day 3: A journey to the mesmerizing Mekong Delta
Today, you will spend the whole day exploring the mesmerizing Mekong Delta. The Mekong Delta is located in the southernmost region of Vietnam, where most rice in Vietnam are produced, not to mention all the tropical fruits and flowers. Therefore, you are guaranteed a wonderful view of the evergreen vegetation of the canals and fresh air with tranquil atmosphere while visiting this place on a private boat. You should take a walk along the waterfront and visit several French-inspired houses and shops in the region. So this is, for sure, a fascinating and rewarding experience for all visitors in their trips in the Southern Vietnam for 5 days.
But first off, you need to leave Ho Chi Minh City and after a mere two-hour trip, you'll arrive at the lush My Tho – Tien Giang Province's capital and the gateway to the Mekong Delta. In order to explore here, you will cruise on a private boat through the green vegetation of the canals to an orchard. There, you will be treated to a delicious lunch in a bonsai garden in the heart of the Mekong, complete with tropical fruits. 
You will also visit the snake farm, Dong Tam, located in Chau Thanh District, Tien Giang Province. Just 12km away from My Tho City Centre. This Snake Farm is one of the country's largest centers producing snake-related products like venom, skin or wine for local use and export. Here, you will have the chance to see more than 50 species of snake. Run by the military, this snake farm also has a big collection of reptiles and animals other than snakes such as crocodiles, turtles, bears, sheep, and ostriches. There are chances you come across a mutant, which is the evidence of the American's Agent Orange in the Mekong Delta during wartime.
The weather and soil conditions in the Mekong area are so perfect that there are countless bonsai gardens here for tourists to visit. So you should spend some time visiting a bonsai garden in Trung Luong before heading back to Ho Chi Minh for an overnight stay.
Day 4: Vung Tau Beach Break 
Today is all about relaxing, so the best thing you can do is heading to Vung Tau – a famous beach city in Vietnam. Known as Cap Saint-Jacques under French occupation and is just 125 kilometers southeast of Ho Chi Minh City, in the past, this seaside city was a popular beach destination for French and American servicemen. Vung Tau is one of the most popular seaside resorts in Vietnam, with sandy beaches and transparent warm blue water all year round. 
You should wake up early and head to Vung Tau in the morning so that you have enough time exploring. The two most famous beaches here are Bai Sau (Back Beach) and Bai Truoc (Front Beach). You can also choose the less crowded Bai Dua (Pineapple Beach) or Hon Ba (Women's Island). These beaches, even though they are not as stunning as world-famous spots, they ensure you excellent chance to swim, enjoy the sunset, and of course, fresh and delicious tropical seafood.
History and culture lovers can also be joyful coming here since Vung Tau has many historical and religious sights such as White Palace (Bao Dai's King summer retreat built in the French style), Thang Tam Temple (Dinh Thang Tam) with three local legends and a whale skeleton to worship, and so on. When traveling through Vung Tau's immense rubber, cashew nut plantations and scenic rice fields, you can see many many religious statues like the Niet Ban Tinh Xa, Nirvana Meditation Retreat, or the Thich Ca Phat Dai. If you want an Instagrammable picture, then the French-built lighthouse will make a perfect background for your feed!. 
Around 6 pm, you will be taken back to spend your evening in Ho Chi Minh City. This is your last night staying in Ho Chi Minh City in this 5 – day trip through the Southern of Vietnam.
Day 5: Departure 
This is the last day in a 5-day journey in Southern Vietnam, so many people choose this day to go around for souvenir shopping or jogging around Ho Chi Minh City to enjoy the unique energy of this city to wait for their transfer to the airport for the departing flight.
Some recommended souvenir shops to buy gifts:
Ben Thanh Market and Cho Lon Wanders (Chinatown): These two markets are the most famous spots for foreign tourists to visit and to buy typical souvenirs like Non-La, Coffee or Ao dai. One thing you should keep in mind is that: there is no such thing as a fixed price there, so you can bargain as much as you like to have the best deal.
The House of Saigon: They have everything you can think of as gifts, from food to clothing, from handmade accessories to impressive arts made from recyclable materials.
Authentique Home: If you want to buy furniture with Vietnamese cultural breathe, this place is perfect for you because it is specialized in home decors such as dinnerware, wooden furniture or cutlery.
You have free time to explore Ho Chi Minh City on your own and do whatever you like in most evenings in this 5 days Vietnam itinerary. So here is a list of what to see and what to do on the busy, bustling streets of Ho Chi Minh City:
Street beer at Bui Vien: This is also called "pho Tay", which means "the street of the foreigners" since this place attracts travelers of all countries and nationalities with its cross-culture style. A night out at Bui Vien street with friends or family members, munching on delicious Vietnamese snack with some beer here is the experience you should never miss. 
Enjoy classy cocktails at rooftop bars: There are plenty of sky bars you can try in this modern city, giving tourists a wide range of options to suit your needs, regardless of whatever it is.
Listening to live music at bizarre coffee shops: There is no better way to experience the nightlife of Vietnam than enjoying a nice cup of coffee with live music playing.
Karaoke: this can be considered one of the most popular activities among Westerners. The song list is very variated, too, from ABBA, Eminem to the Kpop sensation BTS – it is all up to you. 
Nightclub in Saigon: The "pho Tay" aka Bui Vien Street is considered the heart of fancy nightclub in Ho Chi Minh city, so I'm sure you will not be disappointed going there.
Lux Travel DMC believes that our 5-day itinerary around Vietnam will help you understand our beautiful country more, have some time off for yourself just to chill and enjoy the moment while you are at it. Should you have any questions or inquiries, feel free to ask us any time!
About Lux Travel DMC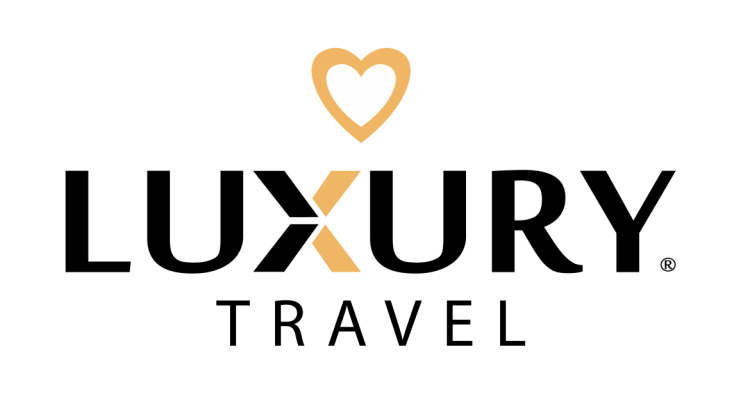 Lux Travel DMC specializes in custom-made holidays with several choices of high-end services for leisure travel, business travel and MICE serving a wide range of luxury travelers from 1 to 1000 people. Taking into consideration every little detail from our dear customer, Lux Travel DMC promises you the perfect tailor-made holiday for everyone: from couples and honeymooners, families, group tours to foodies, golfers or wellness/spa enthusiasts and other travel interests of your liking.
Contact Us
Address : No.456 Lac Long Quan Street, Tay Ho District, Hanoi, Vietnam
Phone: (+84) 4 3927 4120
Email: [email protected]
Hotline: +84-336-276-996
Website: https://luxtraveldmc.com
Plan Your Trip Here!