Vietnam is an ideal place for cruising because of its diversity in splendid beaches as well as tranquil rivers. What kind of destination do you want to put in your next holiday? Ha Long Bay – one of Seven Natural Wonders Of The World, Nha Trang Beach – a gentil blue beach located in the middle of Vietnam or Mekong Delta River – a wonderful place for seeing the sunset and watching local people's daily life? If you already have a destination in your mind, considering about a cruise must be your next step! However, there are many cruise and tour operators throughout Vietnam beaches, what cruise should you choose? 
1. Emperor Cruises – create unforgettable memory
Emperor Cruises Co., Ltd is a new joint venture between a luxury travel expert in Hanoi and Halong Bay, creating the first luxury cruise operator offering luxury experiential trips at Nha Trang Beach and Halong Bay. Launched in 2016 with a totally different concept at Ha Long Bay, Emperor Cruises is a true luxury cruise innovator. With a service-oriented team, they offer five-star experiential trips on an exclusively designed boat with only eight suites, on an all-inclusive basis and an ultra-personalized service. Inspired by the lavish lifestyle of Emperor Bao Dai, the last emperor of Vietnam, this masterpiece was designed to renew the style of the 1930s.
Service
The Emperor Cruises fleet of boats will combine classic elegance with modern comfort. The newly built cruise was designed with three decks that host two elegant restaurants, two bars, a small library, a gym, a children's corner, two massage rooms and eight luxurious cabins with private bathrooms and private balconies. Besides, this Halong Bay cruise will provide spa and hot tub. The cruise has a sauna and a 24-hour reception. At the cruise, each room includes a desk, a private bathroom with a Jacuzzi. Breakfast is available every morning with buffet options. The area is popular for fishing and riding bicycles that are always available at the property. Guests can use the business center or relax at the bar.
Activities and experience
The aim of Emperor Cruises is to make you try every moment and to be treated like kings and queens, experiences music, arts, architecture, culture, good food, history, and outdoor activities. You will have the opportunity to visit caves, go kayaking and snorkel, meet local fishermen in a floating village. Take refuge in caves, beaches, pristine islands and enjoy your adventure on the water.
Contact information
Tel: (+ 84) 836 668 879 / (+84) 243 927 347
Email: [email protected]

2. Orchid Cruises – Halong
Orchid Cruises is one of the newest five-star Halong Bay cruises with the highest level of services including restaurant and spa. There are 16 cabins, including family suites, with large panoramic windows.
Service
Free Wi-Fi in all areas. The air-conditioned rooms have a private balcony that opens up to a beautiful view. The seating area is equipped with satellite TV and a minibar. Private bathrooms are equipped with a bathtub, a hairdryer, and free toiletries. Also includes bathrobes and slippers. Cat Ba International Airport is 35 kilometers away.
Activities and experience
You could contact the 24-hour reception for massages at the spa. Alternatively, a fitness center is available for guests who want to work out.
Activities included:
Kayaking

Cooking class

Swimming

Visiting the fishing village

Squid fishing

Do Tai Chi exercises

Climbing
Contact information
Tel: (+84) 3759 3098 / 3927 5797 / 3927 5796
Email: [email protected]
3. Paradise Luxury Cruise – Halong
Paradise Luxury Cruise is one of Halong Bay's most luxurious cruises. Traditional wooden rooms designed for a personalized experience, Paradise Luxury is the perfect blend of luxury, modern style, and traditional Vietnamese details. The warm wooden interiors give a classic charm without sacrificing comfort. The sophisticated dining room, perfect for intimate dinners, personalized menu options, an unlimited a la carte menu will never disappoint you. The large sundeck with loungers and comfortable lounge areas will ensure wonderful views of the karst limestone and emerald waters of Halong Bay. And with a world-class spa on board, this ship redefines luxury cruising in Halong Bay.
Service
The top floor of the cruise is an open bar, where guests can enjoy hundreds of wines, sunbathe free, read, listen to music in the paradise of Halong Bay. The private bathroom is equipped with high-quality marble and wood, private balcony, an Asian restaurant, spa, massage, sauna, and Jacuzzi. Water sports equipment, onboard recreational facilities are always available to customers. The Paradise Luxury Halong Bay Cruise will surely satisfy you.
Activities and experiences

 
When you sail to Halong Bay, your itinerary will include interesting things to do to help you explore the area. Take a kayak ride through tranquil caves, explore the fascinating cave system, experience the excitement of squid fishing and discover ancient cultures.
Refer to our Paradise Luxury Cruise cruise tour here.
Contact information
Tel: Hanoi: (824) 906 099 606
Halong Bay: (824) 203 338 423 68
Ho Chi Minh city: (824) 283 982 6888
Email: [email protected]

4. Bhaya Legend Cruise – Halong
After almost 2 years of hard work in shipyards, Halong Bhaya Classic I was born. This is the result of the incessant work of master craftsman Nguyen Van Hoa and two young talented architects. Bhaya Cruises is a harmonious and delicate combination of traditional Asian style with modern comfort and modernity of the West. Bhaya Cruises has now become a highlight of the journey to discover the mystical Halong.
Service
With the well-trained staff of experienced European managers, we are committed to providing our customers with five-star quality services. Most of the staff are good at English, and their friendly and enthusiastic will help you feel at home.
Activities and experience
Bhaya is not simply a cruise, it is also an experience. From the natural beauty of the sea to the attention to the smallest detail, all combine to make a great experience on the Halong cruise for you. A variety of dishes are available for all diners: from 3-course dinner to fresh buffet. All are a combination of Vietnamese specialties (such as Tu Com, Nem) and dishes with an international flavor.
Activities include:
Do Tai Chi exercises in the morning

MasterChef Competition

Kayaking

Swimming

Visiting a fishing village on a rowing boat
Contact information
Tel: (824) 243 944 6777
Email: [email protected]

5. Indochina Sails – Halong Bay
With over ten years of experience hosting international travelers on the calm waters of Halong Bay, Indochina Sails has made a new standard for luxury cruising. Indochina Sails Cruise takes you to a less visited and very beautiful part of Halong Bay. The fleet of ships includes Dragon Legend Junk, Dragon Junk, Princess Junk and Prince Junk. The first company to offer night cruises on the bay, their fleet of four wooden junks, one with 14 cabins, two with 15 cabins and one with 23 cabins, which is designed in a traditional consecrated style with modern and luxurious cabins and facilities. The quiet cruises along the beautiful Halong Bay await with Indochina Sails. Indochina Sails creates a new concept of security and increases the quality of the fleet activities in the bay. With 23 deluxe cabins, it offers customers a sense of refinement and luxuries that cannot be found in other cruises on Halong Bay. Halong Indochina Sails not only differs in the innovative guest rooms and elegant design but also in the creation of unique cruise routes: Heaven Gate Island, Titov Island and many popular destinations.
Activities included:
Visiting the pearl farm

Visiting caves

Visiting a fishing village

Visiting the Titov island

Kayaking

Swimming

Squid fishing
Contact information
Tel: (84) 243 984 2362
Email: [email protected]

6. Halong Jasmine Cruise – Halong
Halong Jasmine Cruises presents a traditional style that furnished in the Indochinese style of the 1930s, the epitome of elegance. The Jasmine has 22 cabins, six purple cabins, and 10 Ginger cabins.
Service
There is a massage room, sun loungers on the terrace for guests to relax, as well as a 24-hour reception. With classic wooden furnishings, the rooms have air conditioning and sea views. A personal safe and minibar are also included. Heritage Line – Jasmine Cruise Docks at the port of Tuan Chau. From there, it is about 165 kilometers from the capital Hanoi and from Noi Bai International Airport. Transfers can be arranged at an additional cost. The on-site restaurant serves Vietnamese and international dishes. Barbecue dinners are held on the terrace in front of the restaurant. Wine and other drinks are available at the bar.
Activities and experience
While sailing through the bay, the cruise will also stop at various islands and beaches for hiking, swimming or kayaking.
Contact information
Hotline: (+84) 985 873 537
Email: [email protected]

7. Emeraude Classic Cruise – Halong
Emeraude Classic Cruises offer guests a package of values, premium experience in Halong Bay, starting with the cruise itself. Limited with just 80 passengers, the cruise is modeled as a pavilion steamer from the beginning of the century and evokes the style of traveling that time. From our vintage decor combined with advanced safety and navigation systems to our freshly made sundeck crêpes and elegant seafood barbecues – everything about Emeraude is designed to make your cruise the most elegant and the most memorable cruise experience ever.
Service
Emeraude Classic Cruises provides guided English travel through Sung Sot Grotto and Pearl Farm. Free Wi-Fi is always available on the ship. The non-smoking cabin at the Emeraude comes with air conditioner, an umbrella and a free bottle of water. Bathrooms have hot-water showers, hairdryers, and bathrobes. Some selected cabins offer a private sundeck.
Activities and experience
Emeraude Classic Cruises takes you to cave and beach excursions, a visit to the pearl farm with the opportunity to kayak and other activities on board. You can also take part in daily Tai Chi lessons or learn how to prepare Vietnamese spring rolls. You can enjoy a relaxing massage at any spa. Other activities include swimming or kayaking at the sea. Emeraude Classic Cruises sails from Emeraude Pier with a paid relief service from Hanoi to Halong. Full board meals are served in the boat dining room. You can enjoy Vietnamese and international buffets here. The bar offers beers, cocktails, wine and other drinks.
Refer to our tour on the Emeraude Classic Cruise cruise here
Contact information
Website: emeraude-cruises.com
Telephone: (824) 906 237 899
Email: [email protected]

8. Bai Tho Victory Cruise – Halong
Bai Tho Victor Cruise is designed not only in classic and traditional type in Halong but also in modern and comfortable specificity. Victory Cruises offers all the best Halong Bay cruises.
With 148 cabins to stay for the night at Halong Bay (The smaller junks have 2 cabins and the largest have 32) Victory Cruises offers night cruises for all visitors in Halong for any purpose such as vacation, relax, honeymoon, wedding party, meeting, conferences. In the case of Charter Cruises, Victory Cruises will organize dinners for you in a cave or on a beach.
Having offices in Hanoi and Ho Chi Minh city, Victory Cruises can offer any information related to services with the best team of consultants to prepare your trip. Victory Cruises operates its own daily shuttle bus for transfers to/ from Hanoi/ Halong.
Service
Victory Cruises employs only well-trained and professional personnel to create a high-level service for all luxury cruises. You will love the hospitality of friendly and warm staffs with very high skills. Now Victory Cruises is the first supplier of quality cruises on Halong Bay.
Offering modern rooms with views of Halong Bay, Victory Cruises serves full board meals with Vietnamese and international specialties. Rooms include an air-conditioning, a fan, a life jacket, an en-suite hot-water bath, a set of slippers. A luggage storage service is available.
Activities and experience
Guests can enjoy recreational activities, cooking shows and sightseeing at the tourist attractions, as well as a free morning Tai Chi lesson.
Activities include going fishing or watching television in the common room. Otherwise, basking in the warmth of the sun on the terrace or enjoying a relaxing spa massage also give you one of the best feelings on the cruise.
Contact information
Telephone: (+84) 203 3826 898 / (+84) 203 3525 998
Email: [email protected]/ [email protected]

9. Grayline Cruise – Halong
The Grayline Cruise welcomed a new leader of Vietnamese DMC in the team as the principal, active throughout the country and in Halong Bay at the end of 2013.
Different from the traditions of bus tours and guided tours of the company, the Grayline Halong has set the sails with various sizes from 1 to 14 deluxe cabins.
Service
Offering rooms with wooden interiors and a wide range of activities, Grayline Halong Cruises offers air-conditioned rooms with en suite tiled bathrooms and private balconies. Guests can enjoy a barbecue dinner, free kayak or relax in the outdoor bars.
You can start your cruise at Halong Bay, after 4 hours by car from Noi Hai International Airport or Hanoi Old Town. When arriving at the entrance of Tuan Chau Marina, the drink on board is served free. Private car and shuttle service are available upon request.
Each well-appointed room is replete with a wardrobe, free water, safety jackets and a safety fire alarm. Private bathrooms include showers, hairdryers, towels, slippers and free toiletries.
Activities and experience
Each cruise is characterized by a unique type of activity, including the original sea routes, visiting fishing villages or pearl farms, and spontaneously meeting with local communities. After five years of activity, the Gray Line Halong is now a safe and solid cruise guide, which explores the central protected area of ​​Halong Bay with large caves in one journey and often extend their activities off the beaten track to the sea, aiming to ensure maximum leisure time for travelers.
Activities ranging from caves insight to the island to free kayaking await you at the Grayline Halong Cruises. It also offers free cooking classes, sunset parties and Tai Chi exercises. A wide range of night activities is always available, including squid fishing, games and watching movies. Massage and nail services are offered at an additional cost.
The on-site restaurant serves continental breakfasts, lunches and dinners and a set menu. A selection of juices, cocktails and wine can be enjoyed in a bar in the dining room or in the other outdoor bar on the sun terrace.
Contact information
Telephone: (+84) 24 3717 3366 / (+84) 98 564 49 05
Email: [email protected]

10. Syrena Cruises – Halong
Built with traditional Vietnamese style and modern luxury, Syrena Cruises has maintained the high standards of luxury cruising in Halong Bay. The Syrena Cruises fleet of 2 ships offers a total of 34 luxury cabins and suites that host a total of 68 passengers and events hosted in Halong Bay (weddings, company retreats, incentives, meetings, conferences,…)
Service
Syrena Cruises offers guests experience on a traditionally handmade boat. Wifi connection is available for free in common areas. The cabins have air condition and a balcony with a sea view. The en-suite bathroom in each cabin is equipped with a shower, hairdryer and a courtesy set. The on-site restaurant serves a selection of Vietnamese and international dishes, while the Sunset bar offers a variety of snacks and drinks. Syrena Cruises takes 3.5 hours of driving from Noi Bai International Airport or a 4-hour drive from the city of Hanoi.
Activities and experience
Guests can swim or kayak in the waters of Halong Bay. Morning Tai Chi lessons are conducted on the boat deck and movie nights are also organized on board.
Refer to our cruise tours with Syrena cruise here:
Contact information
Telephone: (+824) 203 384 5810
Email: [email protected]

11. Dragon Pearl Junk – Halong
Dragon Pearl Junk is a larger cruise option for the Indochina junk family groups. The 3 Dragon Pearl boats were modeled on the traditional Chinese junk that sailed a long time ago.
Service
The boat has 11 cabins and 3 decks with both external and internal dining areas. Each cabin is beautifully decorated in a traditional style and equipped with modern amenities for a comfortable stay. The large windows with sea views will allow you to enjoy the fantastic outdoor landscape from the comfort of your cabin. The solarium at the top will be a great place to see the bay at sunset and spend a pleasant time with your friends. Whether you are dining in the restaurant, lying on one of the 2 terraces or relaxing in the comfort of your cabin, you will be surrounded by handmade teak and oak accessories that make the Dragon Pearl such a wonderful sailing vessel.
Activities and experience
Like all the other boats in the Indochina Junk fleet, Dragon Pearl Junk offers an off-world cruise experience at Bai Tu Long Bay with many interesting activities. Our team works hard to make sure you are completely satisfied until the last second of your trip.
This classic cruise is ideal for parties for larger groups (up to 20 people) or you can book a berth and meet new friends while you sail in the bay.
Contact information
Telephone: (+84) 69 696 0188
Contact: http://www.halongdragonpearljunk.com/contact.html

12. Halong Pelican Cruise
Pelican Cruises will take you on unforgettable discoveries, offering the best trip to visit and admire the natural wonders.
The first Pelican cruise was operational in 2012, the second one was operated in 2013. The cruises offer 22 cabins, ranging from 16 square meters with standard rooms and 27 square meters with 2 VIP rooms.
Service
The rooms have large windows offering panoramic sea views, natural wood floors and handmade furniture, telephone, air conditioning, safety equipment, and a well-equipped bathroom. Together with high-end onboard equipment, well-trained crews will meet all of your needs.
The restaurant on the cruise serves the tourists to enjoy traditional Vietnamese and Western cuisine from breakfast to dinner, on the rooftop – sun deck allows you to admire the entire glory of Halong.
The art of cruising is Pelican's guarantee for an unforgettable journey.
Activities and experience
Participate in Sunrise Tai Chi Class
The ancient martial art of Tai Chi has been practiced for generations in China to promote the health of the mind, body, and soul through its soft and controlled movements. It is said that practicing Tai Chi in the peace and tranquility of the great open spaces helps in the deep concentration and inner peace – and what better place to do it than surrounded by the beauty of Halong Bay?
Going from an experienced Tai Chi master, you can learn to control your body and your mind on the deck of the boat as you breathe fresh air and watch the sunrise behind the jungle-covered peaks.
Discovering hidden caves 
Hidden among the thousands of jungle-covered peaks that rise dramatically from the emerald waters of Halong Bay are illuminated caves, isolated caves and picturesque hidden caves with all shapes and sizes. Discovered caves of hiking (dry caves) or kayaking (tunnel caves) would remind customers of the unforgettable memory of Halong Bay.
Kayaking through limestone karst outcrops
While a traditional junk boat is one of the best ways to enjoy the spectacular landscape of Halong Bay, the active tourists can get the paddle on a boat trip and explore the beauty of the bay. You can go canoeing to the quieter and less visited crowds of Bai Tu Long Bay, to which the larger boats cannot access, and discover hidden caves, isolated, pristine lagoons and many other places with the direction of a local guide.
You can see that there are various cruises to Halong Bay, but Pelican Cruise is one of the best choices for luxury facilities, safety standards, and an interesting itinerary.
Contact information:
Tel: (+84) 934 368 069
Email: [email protected]
13. Indochina Junk Cruise Halong
Indochina Junk is the first company to receive full permission to visit Bai Tu Long Bay, and now it has years of experience to guarantee an enchanting trip to the less visited areas. The entire area of ​​the UNESCO World Heritage Site of Halong Bay can be divided into the central Halong bay, the western bay of Bai Tu Long and Lan Ha Bay, near Cat Ba island. While the central Halong bay has been a tourist area in a long time, Bai Tu Long Bay remains a rarely explored destination.
Service
The Indochina Junk staffs come from different regions of Vietnam and demonstrate a passion for its heritage by offering customers a unique experience in Halong Bay. They are young, friendly and professional in their work performance.
Featuring an on-site restaurant and outdoor dining options, the cruise offers free WiFi in all areas. Free round-trip transfers from Hanoi are available. Views of the bay can be enjoyed from large windows in air-conditioned cabins. Featuring classic wood furnishings, all come with a minibar and a wardrobe. The en suite bathroom has a hydromassage shower, hairdryer, and complimentary toiletries. Extras include slippers and bathrobes. Ha Long Night Market is 550 meters from Indochina Sails Cruise, while Sun World Ha Long Park is 750 meters away. The nearest airport is Cat Ba International Airport, 36 kilometers away. It is about 3 hours drive from Hanoi to Halong Bay.
Activities and experience
Indochina Junk focuses on the experience of visitors by offering unique services: kayaking, exploring in depth the local life in the floating village, having a barbecue lunch on the beach and swimming on a private beach in the bay of Bai Tu Long. Indochina Sails staff can organize caving tours on sampans or organize Tai Chi lessons. Take a dip in the hot tub or relax with a professional massage. 
Contact information:
Website: https://www.indochina-junk.com
Tel: (84-24) 3926 4085
Direct line: (84) 964 34 33 22
Email: [email protected]

14. Lady Hau cruise
Named after the tributary of the Hau River that crosses the Mekong port of Can Tho, Lady Hau cruise was built in the province of Tien Giang. Originally designed like a barge to transport rice to the Mekong Delta, the cruise has a traditional and unique design in the region, it has been used for decades on local trade routes between Vietnam and Cambodia. In the late 1990s, Lady Hau was transformed from a rice barge into a Can Tho river cruise boat. If you really want to experience the Mekong Delta, Lady Hau cruise is one of your best options! This cruise will take you from Saigon to Chau Doc through countless rice fields and peaceful villages.
Service
In the mid-2014, Lady Hau was completely renovated by maintaining its authentic finish, improving onboard facilities for guests and various modern security features. Now Lady Haucruise has made the trip to Saigon, and ready for a new life of entertaining visitors. The cruise is designed with precious woods with a maximum capacity of 43 people. With its comfortable and spacious outdoor decks, our guests will have an unobstructed view of Saigon.
Activities and experience
Along your journey, you can expect to take breakfast at the photogenic floating market of Cai Rang, traverse the incredible submerged forest of Tra Su and enjoy a panoramic lunch on Sam Mountain.
In the morning, visitors can have a romantic breakfast as they watch the sunrise on Cai Rang's floating market. The afternoon sunsets are magical, so make sure you take a look. In the evening, if required, the staff will serve you a dinner on the Mekong River. This unique space for Lady Hau also offers avid photographers access to take panoramic photographs of the local scenery and the passage of river traffic. As the sun goes down and the city lights up, you can enjoy breathtaking views of Saigon's most famous monuments and buildings in the central area of ​​the city, as well as the panoramic view from the river of the colorful and picturesque Saigon Skyline. From tourism with family and friends to first appointments or celebrations, Lady Hau is a perfect cruise experience to explore the Saigon River while enjoying a high-quality culinary experience.
Contact information:
Telephone: (+ 84) 912 379 189
E-mail: [email protected]
15. Mekong Tcharokaa Cruise
Mekong Tcharokaa cruise is considered as one of the best choices for a deluxe cruise in Mekong River. This cruise will help you get off the beaten track and privatize your holiday. The special thing of the cruise is its size that allows you to move to small canals that large cruise cannot reach to.  
Service
The cruise is a combine of eight cozy private cabins that are 08 m2. Each cabin provides a luxury living space with a well-designed bathroom, individual air conditioning, and a wonderful Mekong River view. Besides, there are many options for you to choose your room: double or twin-bed cabin, single or triple cabin.  
Activities and experience
Fishing is always one of the best methods to reduce stress and relax. Therefore, with Tcharokaa, you can have relaxing moment of fishing in the tranquility of the Mekong River, watching the sunset and the beautiful lifestyle of the local people here. Moreover, wooden games will be a connection between you and your partners in the tour. Massage is also available here.
Contact information:
Telephone: (+84) 2437191918
E-mail: [email protected]

About Lux Travel DMC Ltd.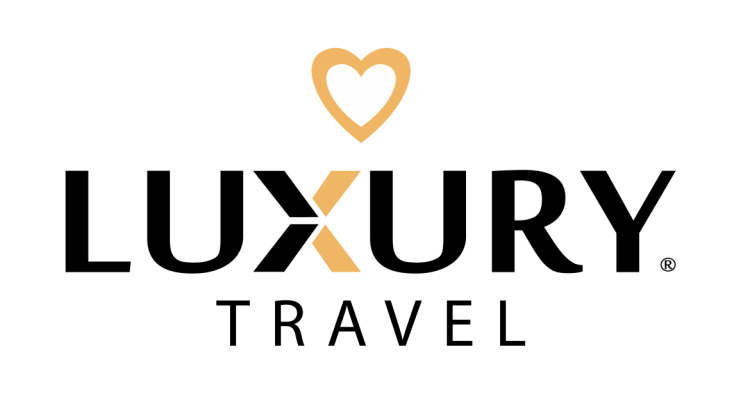 With the utmost respect for customers, Lux Travel DMC is now striving to bring good experience and satisfaction to travelers. We are offering a range of tours, ranging from groups to private tour sizes, the place that extends from ethnic areas to bustling ones. As long as the customers are happy, we are willing to bring them all the luxury services.
We are approaching the age of 15, which means that we are putting more enthusiasm and profession into our work. We hope to be part of your journey, regardless of your honeymoon, family vacation or group getaway. We will make your trip become incredible!
Luxury Travel – Your inspirations – Our expertise
Contact Us
Address: No.456 Lac Long Quan Street, Tay Ho District, Hanoi, Vietnam
Phone: (+84) 4 3927 4120
Email: [email protected]
Hotline: +84-336-276-996
Website: https://luxtraveldmc.com