Planning a family tour to Vietnam? Discover 5 delightful destinations that are ideal for family trips with children. Explore the wonders of Vietnam together, from stunning natural landscapes to cultural treasures.
I. Top 5 SAFE – INTERESTING destinations for a family tour
For a family tour, especially a family tour with children, the most ideal tourist destinations must ensure the safety factor, suitable for children. At the same time, this is also a place that brings togetherness for the whole family. Right now, let's discover with Luxury Travel top 5 SAFE – INTERESTING destinations for a family tour so that you can immerse yourself in a beautiful, warm Vietnam.
1. Hoi An – Charming Heritage City
Located on the north bank of the lower Thu Bon River, Hoi An is an ancient town in Quang Nam, known as an enchanting town that seamlessly blends historical allure with family-friendly attractions.
The scenery of the Old Town is peaceful with rows of houses nestled on the romantic Hoai River, ancient architecture and vibrant markets create a captivating atmosphere,… very suitable for the whole family to go for walks together.
Not only that, when coming here, your little angels can also explore local workshops to participate in activities such as lantern making and traditional mask painting – a highly creative and engaging activity for the whole family. Besides those activities, you all can also relax together on nearby An Bang Beach, famous for its gentle waves and golden sands, perfect for building sandcastles and family picnics.
2. Ha Long Bay (Descending Dragon Bay) – One of the world's new seven wonders of nature
Ha Long Bay will give a truly unforgettable family adventure as you set sail on the pristine emerald waters of Ha Long Bay. In this exciting journey, you and your little ones will see awe-inspiring limestone karsts emerging from the water surface, like mythical creatures straight out of a storybook. Things that are sure to keep the children interested and curious.
Besides, Ha Long Bay also has many attractive family activities such as kayaking, squid fishing, exploring the caves that the majestic nature offers here, etc. From the above, it can be seen that Ha Long Bay provides a magical setting for creating cherished family memories and strengthening the bonds that tie you together.
3. Nha Trang – A place to satisfy your family with long romantic beaches
For a family tour, tourists cannot ignore Nha Trang. The fresh and green sea of the South Central Coast will surely make family members feel comfortable and light.
In addition, don't miss a visit to Vinpearl Land, an amusement park accessible by a scenic cable car ride, so that you and your family can enjoy indoor or outdoor activities, water park, etc. Explore the amazing world of marine life at Nha Trang Institute of Oceanography, an exciting experience for both children and adults. Other attractive tourist attractions such as the Waterland Thach Lam Stream Amusement Park, Do stream in Nha Trang, Tri Nguyen Aquarium, etc. These interesting games and outdoor activities will help children develop wisdom. A trip to play while learning is definitely something that parents should not miss.
4. Phu Quoc Island – Tropical paradise for your family tour
Phu Quoc Island offers palm-fringed beaches and crystal-clear waters, creating the ideal backdrop for a tropical family getaway. Bai Sao Beach, with its calm seas, is a perfect spot for young swimmers to enjoy.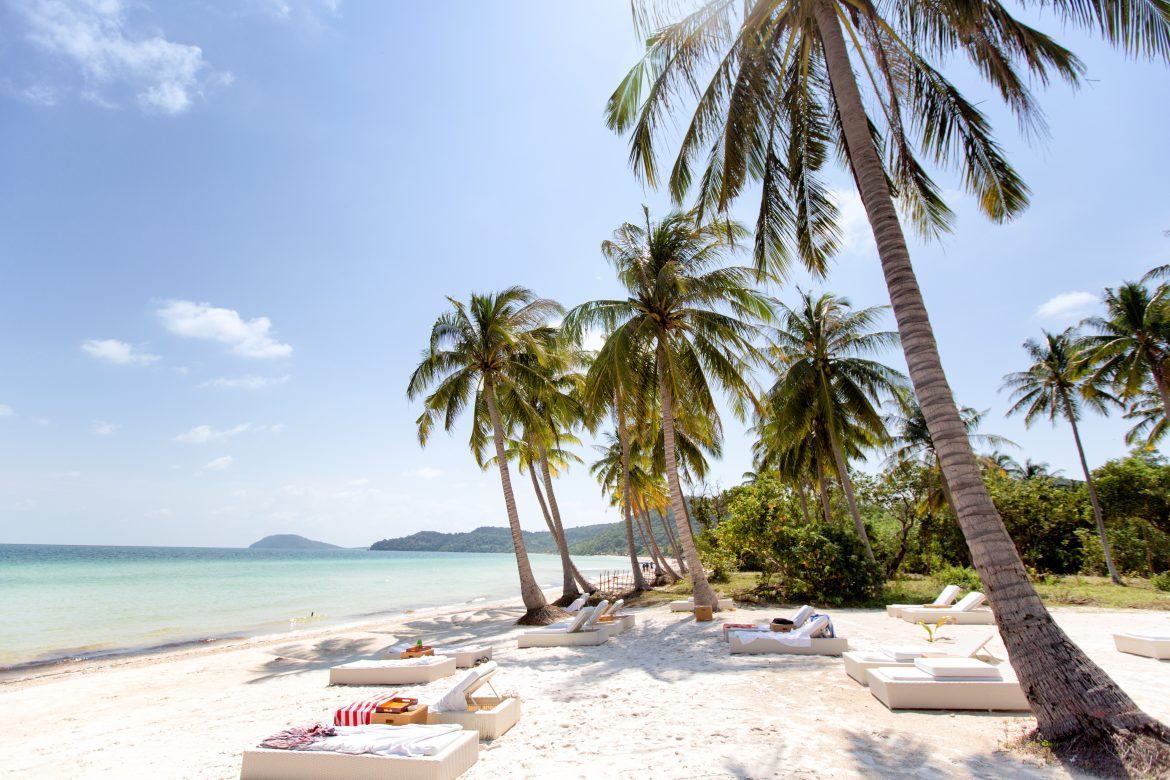 Take your family to Vinpearl Safari for an exhilarating wildlife encounter in a safe environment. Indulge in mouth watering street food and explore local crafts at the vibrant Dinh Cau Night Market. With its serene ambiance and diverse range of activities, Phu Quoc Island guarantees a memorable adventure for the whole family.
5. Ho Chi Minh City – Urban exploration for all ages
Ho Chi Minh City is known as a tourist destination that has the perfect blend of cultural exploration and modern attractions. This vibrant destination offers families a range of exciting experiences that will appeal to young and old alike.
A historical exploration with the "War Remnants Museum" or "Cu Chi Tunnels" will be a good opportunity to stimulate the thinking of young children. Through powerful exhibits, children can deepen their understanding of the past while sparking their curiosity.
Besides, the magic of mythology and folklore at Suoi Tien Cultural and Amusement Park will surely fascinate your little ones with stories through fun games. Besides exploring history and culture, your family can also indulge in an underwater adventure at Dam Sen Water Park.
II. Travel tips for your family tour with children
To have the most comfortable and complete family tour, let Luxury Travel send you 5 expensive travel tips that we have summarized:
1. What to bring?
If you plan to visit Vietnam in the hot season (from May to July), it's important to prioritize sun protection for you and your family. Don't forget to pack sunscreen, sunglasses, and long-sleeved shirts to shield yourselves from the sun's rays. These months can also experience sudden rains and we recommend that you have an umbrella ready to avoid getting caught in the rain leading to a cold.
For the rainy season (from August to October), during this time, the rains appear with a denser frequency, so you need to bring umbrellas and raincoats to be proactive in protecting your family's health. The rains at this time can bring strong winds and humid air, sometimes a bit cold. You can prepare a few thin coats for your family to ensure health. For children, you can also buy them boots to go in the rain.
2. Currency
In some tourist destinations in Vietnam like Hoi An, you can use US dollars to pay the price. However, it will be quite inconvenient because not all places can pay in foreign currency, so you should change money to VND for easy trading. Of course, you can also pay with international cards such as Visa, Mastercard, but this is not applicable in small markets.
3. Keep yourself hydrated
If you're planning a visit during the scorching summer months, it's crucial to keep yourself hydrated. With temperatures soaring to a range of 35-38°C, it's important to bring some bottles of water to prevent dehydration, which can lead to health issues.
4. Medication
No one wants to get sick while traveling, but prevention is better than cure. Because of the different climates, it is possible that you and your children will not be used to Vietnam's somewhat uncomfortable tropical climate. So don't forget to bring some familiar medicines such as anti-motion sickness medication, bug repellent, antibacterial cream, stomach medicine, fever reducer, allergy medicine, mosquito spray, cough medicine, band-aid etc. for a perfect trip.
5. Pre-book basic, essential services
Family travel necessarily requires a detailed schedule, it is best to relax between the points so that you and your baby have time to rest, and do not forget to refer to all the transportation options so that it is easiest and most comfortable.
Once you've got your schedule, start pre-booking the services you'll be using to make sure you don't forget, miss, or have problems with scheduling before your departure date. And of course, Lux Travel DMC will be very pleased to become a companion on your family's trip, with a commitment to bring a memorable journey and experience.
For families tour with children, choosing the perfect tourist destinations involves considering safety, convenience, fun, and cost savings. In addition to researching destinations, parents should also pay attention to the type of vacation and weather when planning. Hope the information about the above 5 places will help you and your family have an interesting trip with your angels.
III. About Lux Travel DMC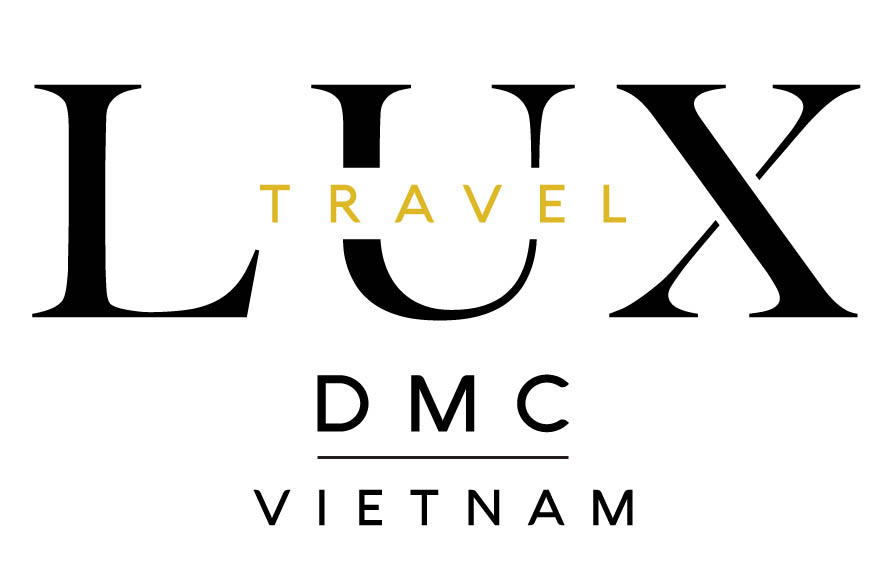 Founded in 2005, Lux Travel DMC is leading Luxury Tour Operator 2023 by World Travel Awards. We provide 100% tailor-made private tours in Southeast Asia. The holiday is designed around your interest, time and budget. 99% of our former customers are satisfied with our service. Therefore, we have a lot of positive reviews on TripAdvisor. Please feel free to contact us to have direct consultation for planning a trip designed in your own way.
Contact Us
Address: No.456 Lac Long Quan Street, Tay Ho District, Hanoi, Vietnam
Phone: (+84) 24 3927 4120
Email: [email protected]
Hotline: +84-336-276-996
Website: https://luxtraveldmc.com