Nowadays, the seasoned traveler expects a resort to be green and eco-friendly in all aspects, to reduce its carbon footprint and, ultimately, to help the environment. Many luxury hotels/resorts have implemented a green policy, by using sustainable construction materials, recycling waste materials, conserving water, or preserving fragile ecosystems. The following top 7 eco-friendly resorts in Vietnam we recommend for your next holiday in Vietnam.

# 1 In the clouds at Topas Ecolodge Sapa
Topas Ecolodge in Sapa is situated in a perfect location on two cone-shaped hills set deep in the spectacular Sapa valley in northern Vietnam. The ecolodge consists of 25 individual lodges placed in a circle around the hills. From the lodge, there are breathtaking views across the scenic valleys below, which are home to villages of the Tay and Red Dao minorities. Topas Ecolodge is based on ecological principles and they have implemented a waste-water facility to avoid pollution of the local area. They employ local people and use local products and goods in order to bring economic benefits to the local community. Topas Ecolodge is based on sustainable principles to ensure that the lodge has a minimum impact on the surrounding environment. It employs local people and uses local products and goods, in order to bring economic benefits to the local community.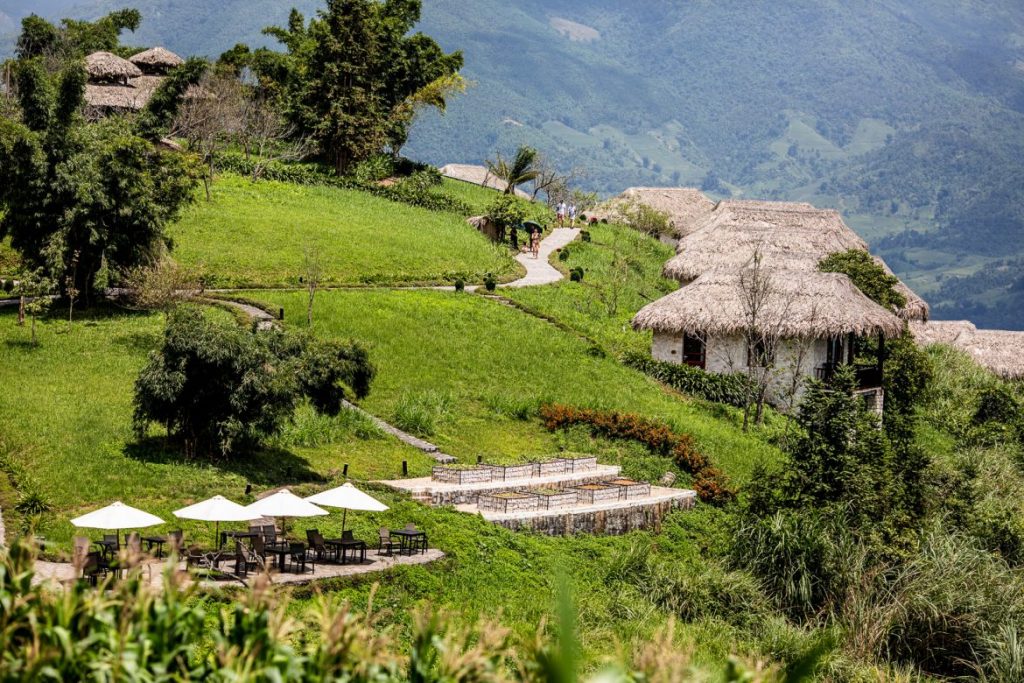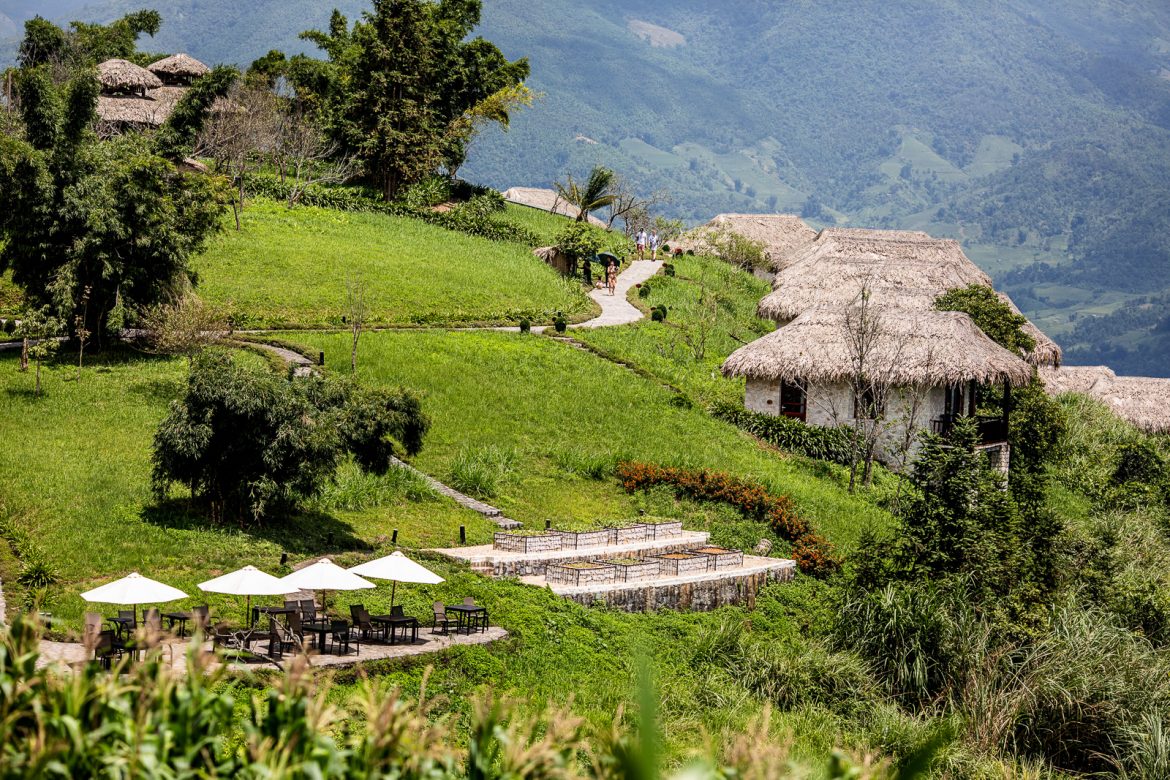 # 2 Expansive view sat Vedana Lagoon Resort & Spa Hue
Nestled on the shore of a peaceful and serene lagoon, VedanaLagoon Resort & Spa is ideally situated with stunning views across one of the largest lagoons in Southeast Asia. Lying between the two World Heritage Sites of Hue and Hoi An, the Vedana Lagoon is designed with harmony between the local traditional culture and a modern art concept.  Its two-bedroom Pool Family House is elegantly designed with a focus on natural materials, with a kitchenette, private pool, private sundeck, private sauna, steam bath, gym, living room, and garden looking over the lagoon. Nestled on the shore of a peaceful and serene lagoon, VedanāLagoon Resort & Spa is ideally situated to offer stunning views across one of the largest lagoons in Southeast Asia.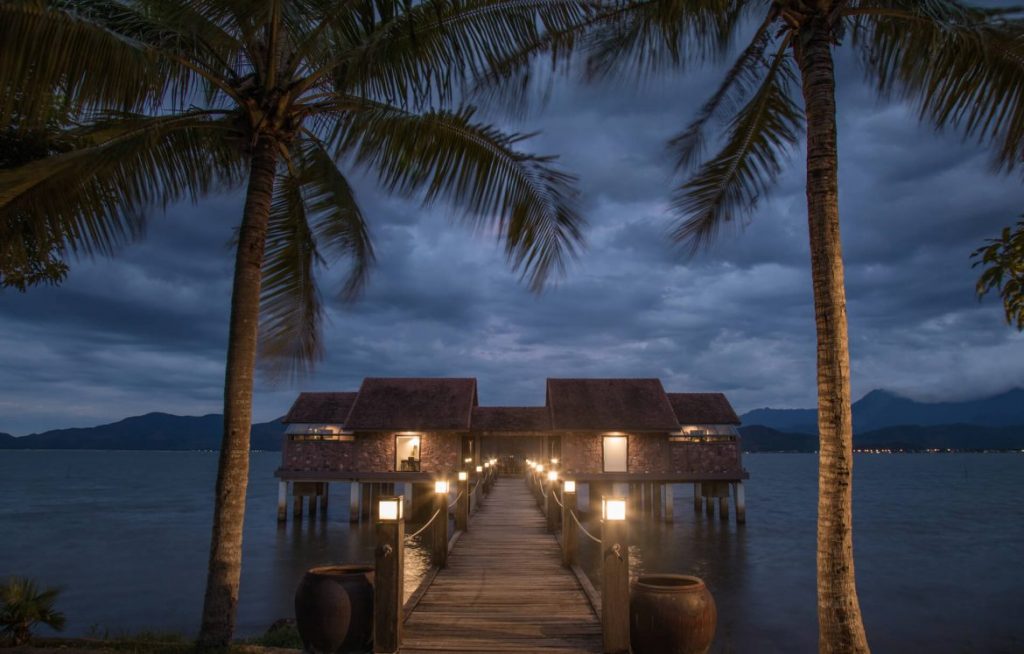 #3 Four Seasons Resort The Nam Hai Hoi An
Located between the bustling city of Da Nang and the lantern-lined town of Hoi An, Four Seasons Resort The Nam Hai, Hoi An is an idyllic sanctuary on a pristine white sand beach. You'll be welcomed in with lush landscaping — soaring coconut palms, fragrant frangipani trees, and vibrant spider lilies — that immediately imparts a sense of tranquility and seclusion. From there, it only gets better with a striking lobby that resembles a temple, dramatic tiers of cascading infinity pools, spacious sumptuous villas, and a serene spa situated around a koi- and lotus-filled lagoon. While the hotel originally opened in 2006, it really came into its own when Four Seasons took over the property a decade later. The acquisition resulted in a more enriching experience, offering a multitude of activities that can be enjoyed on and off the resort grounds, whether you're searching for a seaside vacation or an immersive adventure.
#4 Natural inspiration at InterContinental Sun Peninsula Danang Resort
One of Southeast Asia's most anticipated new resorts, InterContinental Danang Sun Peninsula Resort has opened its doors, heralding a new standard of luxury accommodation in Vietnam. With its own private bay on the Son Tra Peninsula, the BillBensley-designed InterContinental Danang lies in one of the region's most exquisite locations and eco-luxury are at the heart of their set up and concept. The resort is implementing a series of initiatives during the construction phase to ensure that once they are operating, it will be very environmental-friendly.
They are also committing to ensure that their people understand this concept through a series of training and informative sessions. As the resort harmony adjoins nature, there are many sustainable elements that they are implementing to ensure being an environmentally friendly property. All 197 of the resort's rooms, suites, and beachfront villas are equipped with large overhangs for sun shading and reducing the cooling load. Once guests open their balcony door and window, the air conditioner will automatically respond, thus reducing unnecessary energy waste.
#5 An Lam Ninh Van Bay, Nha Trang
A total of 35 luxury villas in several styles provide the discerning traveller with the ideal choice of accommodation type. The style is a blend of eco-modern with traditional Vietnamese touches and state-of-the-art technology. Details have been intelligently addressed to ensure comfort and well-being, from an indulgent rain shower to a personalized in-villa bar. And there are private plunge pools for guests who may not feel like walking to the beach.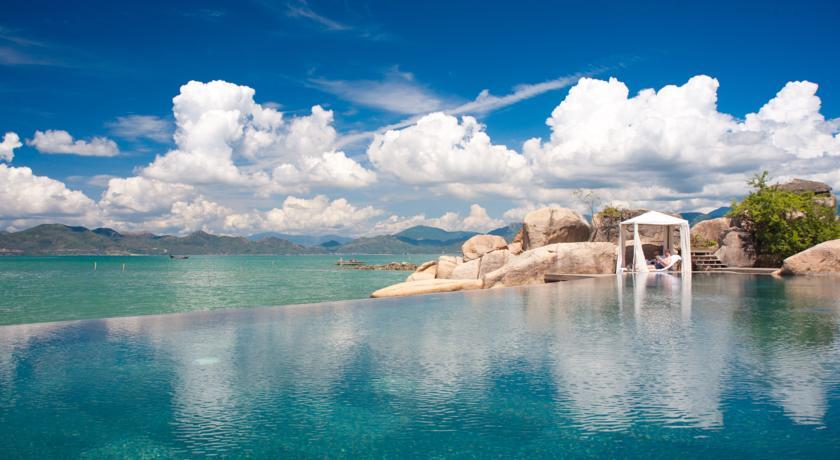 #6 Experience a WildNature at Mango Bay Resort, Phu Quoc
Mango Bay is an eco-resort known for its calm and restful style, eco sensibilities, and great food and drink. It has two secluded beaches on Phu Quoc Island. It is a low-density resort, with 40 rooms and bungalows are set over 1km of coast and 20 hectares of indigenous natural forest and garden, giving a sense of space and seclusion. All rooms and bungalows are simple, yet beautifully decorated. Interiors are furnished with locally-made four-poster beds, wooden furniture, overhead fans, and cotton mosquito nets. All have wooden shutters to allow the sea breeze to freely flow. Whichever accommodation option you choose, from the compact and practical Verandah rooms to the ultra-indulgent Reef House spreading over120 square meters, you will certainly experience a great quality of craftsmanship in the handmade furniture of the room, the rustic charm of locally sourced materials, and the pampering effect of luxury toiletries and soft furnishings.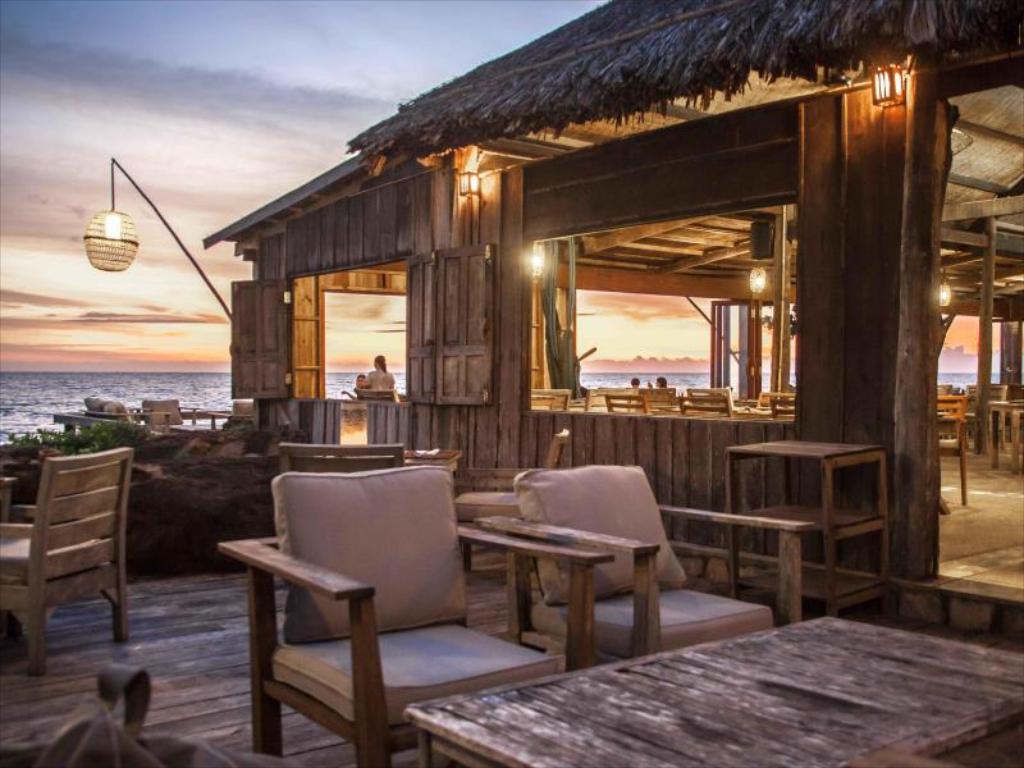 #7 A dream come true- Six Senses Con Dao Resort & Spa Con Dao
Set on the untouched island paradise of Con Dao, about 230km from Ho Chi Minh City, Six Senses features luxurious villas with private infinity pools and unobstructed views of the East Sea.
True to Six Senses philosophy of selecting remote but accessible destinations in areas of outstanding natural beauty, Con Dao is an untouched and breathtakingly beautiful area, protected for decades as a national and marine park. Six Senses Con Dao, the first five-star resort in the archipelago, is reached by daily flights of just 45 minutes, from Ho Chi Minh City.
With a passionate commitment to supporting and protecting the environment, ConDao has been built with the very lightest ecological footprint. Elegantly designed modern accommodations offer generous personal space. The resort offers 50 villas along a mile of sandy beach, sheltered by the green forested hills behind and with stunning vistas of the deep blue sea and the curve of the bay. Styles range from single-level to duplex and offer one, three, and four bedrooms, with indoor-outdoor bathrooms. The efficient design reduces airconditioning whilst providing additional natural ventilation.