6 Travel Trend Predictions For 2019
As the new year has just fresh started, it is time to recollect what we've learned from last year's travelers' demands to better understand our customers needs for the next year to come. To find out what was coming up in travel, we've peered into the latest industry news and insights. Now, after having been working on identifying new travel trends for 2019, Lux Travel DMC experts have gathered it to come up with 6 travel trends for 2019.
Positive Local Impact
How to make tourism more enriching and sustainable? The 2017 UNWTO Campaign had for slogan 'Travel. Enjoy. Respect'. It was meant to engage tourists in to contribute to sustainable tourism whenever they travel. "Responsibility is about contributing to making the place you visit better" stated former Secretary General of the UNWTO Taleb Rifai. The good news is that more and more people are aligned with the idea of traveling respectfully and help locally. Thailand this year will be promoting the Thai Local Experience that, Mr. Yuthasak Supasorn, TAT Governor said, "TAT will use tourism to promote sustainable development with the community as the ultimate beneficiary. We believe this will pave the way for Thailand to be a preferred destination among international visitors."
Justin Francis, the CEO, from Responsible Travel, said at the end of the year that "Increasingly tourists are seeing responsible tourism – working with local people around their culture and ways of life – as a more authentic way to travel. Doing the right thing leads to a more enjoyable experience." And that's one of the key points Lux Travel DMC will be focusing on throughout this year.
Wellness Retreats
This year, wellness retreat has increasingly become one of the top-ranked luxury travel trends of not only for families but also for other types of companions. This tour offers the travelers a relaxed spa package including traditional massage, therapy, meditation and facial and body rejuvenation. Meanwhile, there is a range of high-end hotels and resorts in Vietnam and Cambodia providing these essential services. Together with the peaceful and private accommodation, tourists can also pamper themselves in the skillful hands of the professional staff. Instead of lying on the bed all the mornings, they can join in yoga and taichi class to detox the poisonous factors out of their body as well as make their mind fresher and more relaxed.
If you want to catch this 'healthy' travel trend, you can consider taking an all-inclusive spa indulgement and sightseeing tour on Emperor Cruise. You can not only enjoy the majestic beauty of Halong Bay – the UNESCO World Heritage Site but also rejuvenate yourself right on the cruise. Thap Ba Hot Springs in Nha Trang is another ideal option for you in this warm spring. Beside the spa and meditation session, this place also offers mud-bathing and hot springs service. After pampering yourself with mud-baths, you can also try herbal-bath, Jacuzzi, wet and dry sauna for full enjoyment with a luxurious trip to Vietnam and Cambodia.
If you are interested in staying away from the bustling atmosphere during your travel journey, you should include Six Senses Ninh Van Bay into your list. The high-end resorts are appealing tourists by its unique green coffee body treatment, sunburn soother, Aroma skin facial and signature nourishing facial therapies. All you need to do is making a reservation, and you are all set.
Your trip is not simply enjoyment, it's really letting yourself in the highest mode of relaxation!
Unique Demands For Authentic Experiences
Now, the ultimate luxury is a 100% tailor-made holiday that will focus on the self-combined with new experiences in remote and off-the-beaten-track places. People no longer want to do the same thing as everyone else and there is no one-size-fits-all model anymore. This goes often by getting closer to local adventure such as fishing or farming with local people and to get to experience the real countryside life.
Seeing is never enough to fulfill tourists' hungry for traveling. Only when being into the place that you love will you truly realize how beautiful that place is. Yes, and experiential travel is also predicted as one of the travel trends in 2019.
Countries like Vietnam are ideal for this new kind of adventures and we've been crafting experiences that these demands for a while now.
As you might witness, there are hundreds of travel bloggers uploading their experiential blogs on youtube. They want to share what they have achieved and been through during their trip to Vietnam and Cambodia. Taking part in the harvesting season in Tam Coc, making pottery and other handmade products in handicraft villages like Bat Trang, Van Phuc or Dong Ho, being a seller on the floating village in Tonle Sap Lake, or simply go fishing with the fishing villagers when taking a tour around Halong Bay. That's all they do for a real experiential journey. The more you feel engaged in the attractions, the more wonderful your trips means to you.
Soft Adventures
This means, adventures yes, but accessible to everyone with less risky adrenaline activities and more of soft trekkings. From observing the demands from travelers, Lux Travel DMC has created among its Lux Signature tours which combine off-the-beaten-track breathtaking sceneries with the most comfortable accommodations to go back to at the end of the day. So for travelers who want to see the most beautiful scenery but cannot opt for a traditional long trek, these excellent private and luxury services come into action then.
The trend of quietly and peacefully has created a wave of "immigrants" to Vietnam and Cambodia. The two countries are available for the undisturbed getaways and eco-attractions for admiring and discovering purposes. During the tour, all you did is just trying a bit adventurous experience, a bit relaxed and a bit enjoyment. You can either choose to take a train going through different provinces of Vietnam, an airplane tour to admire the beauty of Cambodia from the top, or escape to the off-the-beaten-track areas and being the residents' neighborhood for a short period of time and discover every single day of theirs.
Beach vacation is also recommended for a soft travel tour. My Khe, Quan Lan, Phu Quoc, Quy Nhon, Nha Trang, Phan Thiet, Cat Ba, and Koh Rong are the typical names which own the highest traffic of the hot places for relaxation within Vietnam and Cambodia. Or else, you do not need to do anything, just take a look at a list of all-inclusive tours. If you are satisfied with any tour, don't hesitate to take them into your holiday itinerary!
Slow Travel
There is another travel trend only for those who want to maximize their stay discovering thoroughly the places they are visiting, which is called 'slow travel'. A huge number of travelers really desire to nail their discovery by exploring every single thing belonging to that attraction (culture, nature, people, cuisine, taboos, typical festivals). 2019 will probably catch up with the trend of slow travel in 2019, as the number of slow travelers is remarkably increasing.
Rather than attempting to squeeze as many sites or cities as possible into each trip, the slow traveler can take his time exploring each destination thoroughly and to experience the local culture. To explore a small area better, you need to dive deeper into the culture of the country. Combining a few of the travel trends above, the concept of Slow Travel is inspiring a greater number of people. The act of slowing down is immersing oneself in the local culture and most of the time helping to minimize the impact of tourism on the environment by taking less polluting transportation. That is why, when opting for transportation such as a Tuk Tuk Ride around Angkor Wat in Cambodia or a Cyclo Tour along Hoan Kiem in Vietnam are activities put a highlight on.
The combination of adventure travel, sightseeing travel and also wellness retreat will definitely create a deep feeling of Vietnam and Cambodia. Through slow travel, they can experience the way people make ends meet and treat others, the special things that only exist in one place but not another. Through slow travel, the love of Vietnam and Cambodia will be spreading continuously to the heart of the foreigners.
If you want to give it a try, every place in Vietnam and Cambodia will completely be your destinations. Slow travel can mean by a tour discovering the cuisine of northern Vietnam. It can also be expressed by a tour experiencing cooking and tasting all the food specialties of this distinguished countries. It is also easy to find out and pick up a culture tour to unlock the secret of the culture only existing in Vietnam and Cambodia.
Multigenerational Travel
Crowned as the top choice for upscale travelers in the Virtuoso Luxe Report, Multigenerational travel is enjoying a trip with three or more generations of your family.
As all tailor-made and private services have made it easy to focus more on family and adventure holidays, different family dynamics play a role in the way people seek new travel destinations. The best part of traveling to one of the countries in Indochina is that most of them are well suited for children, and even toddlers to travel with their parents.
Vietnam is a destination that offers many opportunities for gathering all generations with tours specifically tailored for families. During the Easter time, for example, family reunions far away through a trip is a new trend that is more and more likely to increase every year. From islands, beach towns to all the kinds of entertaining and recreational activities such as trekking, kayaking, cooking classes, cycling around rice paddies, they make the perfect activities for kids and family all together.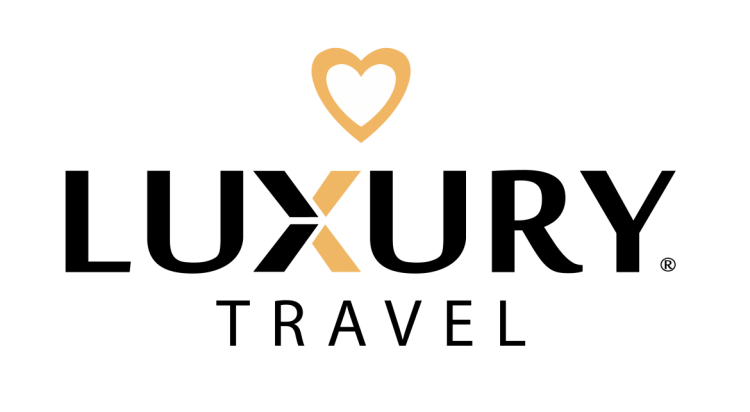 Having their brand theme as "Authentic local experiences", Lux Travel DMC believes in the personalization and authenticity of services and experiences they provide to their customers and they plan to showcase their new Lux Signature tours in Southeast Asia in 2019. If you wish to know more about their new products, you can find them at the next ITB Berlin.
To get in touch with an experienced local tour operator/DMC in Southeast Asia, contact Lux Travel DMC.
Contact Us:
Address: No.456 Lac Long Quan Street, Tay Ho District, Hanoi, Vietnam
Phone: (+84) 4 3927 4120
Email: [email protected]
Hotline: +84-336-276-996
Website: https://luxtraveldmc.com
Plan your trip here!