What Is Slow Travel?
What is the definition of Slow Travel? The expression of Slow Travel has been more and more in people's mind nowadays. The Slow traveler, by definition, would be someone enthusiast in exchanging a planned schedule of visits against a more in-depth exploration of a place and the discovery of the local culture. Engaging in Slow Travel means spending more time in a place to explore deeply what is near you and immerse yourself in the local way of living. Is choosing to walk a city on foot or see the nature cycling and privileging thus, authentic experiences in the place you are visiting.
What Are The Benefits Of Slow Travel?
Minimizing Your Impact On Nature
When you seek for a greener accommodation such as an Ecolodge, you get a chance to experience your traveling minimizing your impact on the environment. Some green hotels actually offer renewable energy sources or low consuming lighting as well as buying locally sourced food only.
Staying at a nice Ecolodge or Homestay will also ensure you have a closer relationship with local people. This will allow you to appreciate local customs, and contribute to the local economy.
Did you know that traveling in a sustainable way is now a trend and more and more people are adopting this way of visiting a new place? Parallel to that is this year's UNWTO motto, highlighting the importance of sustainable tourism and contribution it can make towards development. Their 2017 campaign 'Travel.Enjoy.Respect'  is meant to engage tourists in making a positive change always respecting where they are visiting.
Taking Your Time To Appreciate What Is Near You
Try spending a week in a place and see what is near you. Slow down, immerse yourself in the local culture and avoid the fast pace of rushing from the"must-see" places going from one to the next. Sometimes, the best way to really see a place is by spending time uncovering it, living like a local or just taking it one day at a time and having the flexibility to stay more or less according to what we see and experience. That extra time in a place lets you find a favorite coffee shop, get your groceries at the local stores, go to the weekly market – the things you would do if you lived there. And it feels right to be a visitor more than a tourist.
Transportation
The slow travel can also concern more practical choices during the trip such as transportation. Taking the train, for example,  makes it possible to discover landscapes that would remain forever unknown to those who take the plane. The ecological impact of the train is also much lower than that of the aircraft that's for sure. Practicing slow travel is also choosing to walk or cycle to discover a city or a natural environment.
Get Unique Memories And Life-Changing Experiences
Traveling more slowly allows you to form a stronger connection to the place you're visiting, and you'll feel much less rushed. Only by talking with people and observing what they do and how they do it can we really get to know the local culture.
Connect With The Locals
Meet people, hear their stories. Connect.
Relax, Recharge Your Batteries And Improve Your Health
Have you had enough of those trips that leave you more tired than you were before taking them? By slowing down a trip, slow travel allows you to relax, reconnect with yourself and finally get some real time off doing anything.
Choose Quality Over Quantity
Rather than attempting to squeeze as many sights or cities as possible into each trip, the slow traveler can take its time exploring each destination thoroughly and to experience the local culture. By getting to know better one small area you also dive deeper into the culture of the country. And why not, that that way you'll have something left to see the next time you visit.
Here at Luxury Travel, you have the option of choosing a freestyle holiday package. These are affordable Vietnam luxury holidays and tours with all the private transport and excellent accommodation giving you the comfort of having the basic of the trip, all the transportation, and accommodation, is taking care for the best rates but also more time to relax in one place and freedom to choose independently the activities you like. And, it includes an unforgettable Halong Bay cruise on our 5-star junk, The Emperor Cruise.
Some Useful Tips:
-Learn some lingo: There is no need to become fluent, but knowing a few words and sentences will definitely make a difference when interacting with locals and will also open a door for you in understanding the country's culture and subtleties.
-Join some activities: Taking part in local activities can also help you to learn more about the local culture. Go exploring is great, but getting involved and doing fun things with locals is a far more entertaining learning experience. And with the help of our local guides, playing the role of interpreters, you can interact with them and learn many new things. This can involve cooking and dining with locals or take a pottery class in a ceramic factory.
When slow traveling, you make experiences that you will be talking about for the next years to come because they would have left a strong mark on you. You will feel connected forever to that special place. Make that trip count for a lifetime.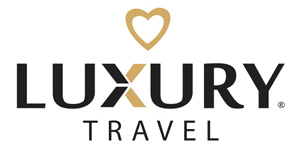 With more than 12 years of experiences in the travel industry, Luxury Travel organizes many types of holiday packages according to all types of travelers including destinations such as Hanoi, Halong Bay, Sapa and other beautiful places in Vietnam. We are an award-winning DMC, specializing in Indochina luxury holidays and, particularly, within Vietnam, Laos, Cambodia, Myanmar, and Thailand. Contact us when planning your Slow travel vacation to Indochina and we will create together the best memorable vacation experiences ever.