If you are longing for a change of scenery, a sense of slowing the time or simply the salty smell of the sea, come enjoy one of our dreamy destinations all over Vietnam. Name your preferences, and we will attend to your wishes with one of our ultra-luxury experiences.
So, what can you expect from our ultra-luxury experiences in Vietnam? Dig in deeply in our selection of exclusive perks that make a trip really special and unique. All the quintessence of our "Wow" services shine in the uniqueness and privacy of your trip throughout Indochina.
We ensure you will get fast track service at the airport, business class, and every private service and demand you will have for us.
1. Transport – Ensure your Safety,

Privacy

& Convenience
As far as transports are concerned, you'll be sure to always have the best private and comfortable transportation all around the trip. This includes our range of own personal luxury vehicles, private jets, chartered cruises, lavish yacht, regional flights with chauffeur-driven airport transfer service, and anything you ask for.
1. Limousine Service
For the round trip from Hanoi to Bai Tu Long Bay, you can opt for traveling by seaplane or transfering with the luxury travel car. To ensure your comfort, we provide a door-to-door pick-up and drop-off service by D'Car Limousine.  The van features a luxurious leather interior with all the necessary facilities and modern conveniences.
Our luxury car has 8 comfortable seats, a flat-screen television with a premium sound system, and reading lights to ensure a relaxing drive. You can charge your phones or laptops the electrical power source (220v). The wifi is offered for free so you can access to the Internet easily. Books and magazines are available and a stop-off is scheduled at the halfway point on your comfortable journey.
2. Airport transfer with luxury car
We offer the transfer services tailored to your personalized preferences. Tell us what you want, then you're all set. To ensure the safety and convenience for families and small group, our modern 7-seat cars (Innova car) and 16-seat cars are always available. Minibus, mini coaches, luxury sleeper-buses, shuttle buses including the 27-seat one are also ready, willing and able. All of the vehicles have free wi-fi and many comprehensive extra services. In addition, all of our drivers are well-trained highly experienced, and friendly.
3. Creating an Authentic Experience with Charter Helicopter/Seaplane
A helicopter ride is a perfect way to give you the magnificent view of Halong Bay's 1600 islets from above. It's another way to appreciate this magical scene, the limestone karst cliffs which loom like fairytale castles, complete with rocky spires and hidden caves. The chartered helicopter as well as our Halong Bay 1-day tour by seaplane is at one's disposal.
The Seaplane Information:
The Cessna Caravan C208 EX aircraft, the 2014 model, is the largest single-engine floatplane currently manufactured. This model has proven itself to be one of the most reliable, cost-effective and, most importantly, safest aircraft ever built. The amphibious floats offer the ultimate in flexibility and allow us to fly to any suitable water or runway landing area.
Apart from the impressive outfits, especially with the two attached pontoons under each airplane's fuselage, all planes have been equipped with the most modern 'glass cockpit' avionics, weather radar, storm tracker system and Garmin GPS.  All routes and water operating areas are surveyed and approved for use by the Civil Aviation Authority of Vietnam.
4. Full-day Sailing by the Splendid Yacht
Chartering a luxury private yacht is one of the finest and most exclusive types of vacation available. With our Full-day Sailing by the Splendid Yacht, you can visit beautiful islands, deserted beaches, and floating fishing villages while enjoying the highest level of comfort. We also sail you to luxury resorts and restaurants on the islands where you can indulge in incomparable cuisine and engage in a wide variety of activities.
On board a superyacht, the snorkeling and fishing gear are always available so you can discover lots of impressive coral reef and colorful fish whenever you want.
III. Our "Wow" Services – Pleasing to All the Senses
We are proud to be one of the first luxury travel companies in Vietnam bringing years of experience to our guests. We know that the itineraries designed exclusively by local travel agents are among one of the luxuries you can get when you're planning to visit a new destination. Whether your demand is to fly by chartered plane or helicopter, stay at an exclusive resort, or a private boat in Halong Bay, we are the ones that can make it happen on your dream trip. Our experts know that it's the personal touch that makes holidays very special, after all, it's all about you.
1. M.I.C.E (Meetings, Incentive programs, Conferences, and Exhibitions)
MICE is a part of luxury, and our company, which has conducted extensive research, has created the Meeting Incentive Conference and Exhibition Department. With its incredible culture and unique beauty, Vietnam is the perfect destination for MICE events. The company specializes in planning and organizing incentive trips and has been one of the leading MICE destination companies in Vietnam.
2. Spa, Wellness, and Treatment
Vietnam is an emerging spa destination in South East Asia, home to several of the world's best spas, centuries-old massage techniques, and delicious, healthy cuisine. Our "Luxury Wellness Retreat Trip" is designed for people who seek for the luxury escape from the busy life and restructure your mind and health within 8 days trip. "Luxury Spas of Vietnam in 14 Days" package features the best spa destinations from North to South Vietnam, providing ample time for you to focus on the treatments and activities that most interest you, with the flexibility to choose your own spa program. A daily private chauffeur and an expert guide will introduce spa lovers to the local culture at your own pace.
"This luxury spa tour of Vietnam includes leisurely stays at the best spa resorts, providing ample time for you to focus on the treatments and activities that most interest you. This spa experience is private, departs daily, and can be customized to suit individual interests and schedules. Join the many who have discovered the healing effects of a spa getaway at one of these extraordinary destination spas and spa resorts, handpicked by our travel experts."
Trieu Hoa, German Sales Executive
Luxury Travel Ltd | Luxury Travel Quote
3. Luxury Family Holiday Package
Vietnam is perfectly suited for a family adventure and holiday. Children have a natural curiosity and quickly break through cultural and language barriers, particularly in Indochina where children are revered. Take a journey together from Hanoi to Sapa, historic Hue and Hoi An, while also visiting the beautiful beaches in Nha Trang, trek in the national parks, see safaris at nights and the modern metropolis of Ho Chi Minh City. On our Vietnam family tours, the whole family is certain to be entertained by the people, history, color, and culture. What better education is there than the education of understanding, discovery, and fun?
As Anita Sach said "Fly on a chartered plane or helicopter, stay in the exclusive resort or trendy boutique hotel and take a private-chartered junk cruise in Halong Bay. Visitors to Vietnam will find spas, golfing, shopping, restaurants, and nightlife. With new luxury hotels and world-class golf courses opening all the time, the introduction of luxury train journeys, exclusive cruises and upscale tours spanning the length of the country, Vietnam is fast emerging as an exciting luxury destination in Asia"
4. Luxury Honeymoon Packages & Romantic Vacations
With the emergence of beach destinations and a growing number of luxury spa and boutique resorts, Vietnam is now defining itself as an attractive and exotic destination ideal for honeymoons or romantic trips. Ideal places: Halong Bay; Sapa; Danang; Hoi An ; Phan Thiet-Mui Ne; Phu Quoc Island; Con Dao island
"Travelers will be met and presented with flowers and a welcome dinner on arrival day. Travelers will also find chocolates and flowers in the room, and we have added a few extra touches such as limo pick-ups and transfers, hotel upgrades, champagne, couple's spa treatment, private picnics, private sunset cruises and lot of other nice surprises!"
Huong Pham, Operation Manager
Luxury Travel Ltd | | Luxury Travel Quote

IV. Activities – The Enrichment, Authenticity, and Exclusivity
Picture yourself witnessing the most incredible sceneries and true off the beaten track pearls, unique locations and behind the scene activities. Would you like to satisfy your passion for art and arrange a meeting with your favorite artist? We will organize it for you. Want to be one of the few to experience a scenic seaplane flight to Halong Bay, seeing it from a privileged point? It is arranged. And when in the South wanting to join an activity such as a visit to the Cu Chi Tunnels, nothing's easier than avoiding the crowd in Ho Chi Minh City and arrive by luxury speedboat. A true V.I.P treatment. There are No limitations to your desires.
1. Golf Tour
Vietnam is becoming known as one of the premier golf destinations in Asia. Travelers will discover the diversity of Vietnam's culture, landscape, and history, while also devoting time to their favorite hobby, golf. Vietnam was one of the first countries in Asia to create high-quality golf courses, including the last emperor's private 9-hole course in Dalat in the 1920s.  Luxury Travel offers Golf tour packages ranging from 20 days to quick one-day golf outings in major cities. Golfers can travel across the country to play golf at their own pace in Ho Chi Minh City, Phan Thiet, Dalat, Nha Trang, Danang, and Hanoi.
According to Mr. Pham Ha, Founder & CEO of Luxury Travel Ltd., "A golf tour is one of the most emerging popular travel categories in terms of luxury travel. Vietnam is fast becoming one of the most scenic and fascinating golf destinations in Asia and has many high-quality golf courses. Golfers can travel across the country to play golf on 15 golf courses along the country. "The Grand Vietnam Golfing Tour 19 Days" is the most popular tour for the golfer.  The tour starts in bustling Saigon, and you make your way north, stopping for golf in Phan Thiet for the challenge of hole  #7 at Ocean Dunes Golf Course. You will visit Hoi An ancient town and tee off at the newest Montgomerie Links Golf Danang, as well as play the Chi Linh Star Golf Course before exploring Halong Bay and finishing in the capital of Hanoi."
2. Escape Day Trip
We have featured the most comprehensive optional day trips in Vietnam. Our scheduled and customized tours depart from Ho Chi Minh City (aka Saigon), Hanoi, Danang, Hue, Nha Trang and Sapa. More than that, all of our tours are private, depart daily, and can be customized to suit individual interests and schedules. Further, you can get instant confirmation from our team, so happy selling!
Luxury travelers are seeking out ways to stay active and healthy on the road, carving out time for bike rides, hiking, and water sports. Clients want to go to places where they have plenty of options to take day trips and enjoy active excursions such as trekking, kayaking to diving. We also see increased lengths of stay and multiple room bookings to accommodate multi-generational travel. Bespoke itineraries with a sense of place are very trendy now, and travelers always seek out what's next and new in exotic destinations."
3. Beach Getaway
Vietnam's coastline stretches the entire length of the country, almost 3600km. Stunning white sandy beaches fringed by coconut palms and lapped by the warm East Sea offer peace and tranquility. In the past few years, a small selection of world-class hotels has been built along this otherwise undeveloped coastline. These resorts equal many of their rivals in more popular destinations yet without the crowds. We have exciting beach packages in various beach destinations in Vietnam.
Mr. Hung Nguyen, Director of Sales and Marketing Vietnam of Luxury Travel Ltd., an exotic destination, appeals with authentic interactions in an unspoiled environment. Travel agents will need to get to grips with the geography and logistics of Vietnam, it's very long coastline and the practicality of combining cities and attractions to create realistic itineraries for clients. We are seeing interest in the An Lam Ninh Van Bay villas near Nha Trang, Hyatt Regency Danang, Intercontinental Danang Resort, Fusion Maia Resort Hoian, Ana Mandara Hue. The next upcoming destination in Vietnam is the archipelago of Con Dao where Six Senses has developed a resort. It is a 45-minute flight from HCM city and offers the most beautiful islands and settings in Vietnam."
4. Adventure
Our luxury adventures have been specially designed for the needs of upscale clients, minimizing long journeys and leaving you with plenty of time to relax on beaches and view the wide array of Vietnamese wildlife. You will travel by luxury train, fly on a chartered helicopter, and explore the tropical jungle, before returning to the comfort of your luxury vacation home or villa. On this forest & beach adventure, you are certain to be entertained by the people, history, color and culture of Vietnam.
Luxury travelers have particular requirements and are people with time and money for their holidays. They are usually FITs and not group travelers, seek qualitative experiences and demand personal and confidential service. They often have requirements that, to the average person, seem absurd, but which should be evaluated in relation to the amounts spent for their acquisition. Today 's luxury traveler is not only sharp, experienced, informed, well-traveled and adventurous but also has an eye for value-for-money. He is often much younger than not so long ago. Beyond these common characteristics, luxury travelers are not homogeneous with regard to their income and wealth, nor with regard to their psychographic profile."
5. Cruises
We recommend the best luxurious cruise and sophisticated junks in Halong Bay and beyond, including Emperor Cruises Halong Bay, Jasmine Cruise, Emeraude, Gingers, Paradises, Bhaya Cruises or Au Co Cruise. We also arrange river barge cruises in the Mekong Delta and cruise ships from Saigon to Siem Reap.
We specialize in luxury tours – you are the customers. You decide, with our input, what is best for you and your clients, and we get it done as you want it and exceed your expectation. Our offers, such as helicopter tours, wellness and spa, the private yacht cruise, fine dining, and meetings with artisans, artists, business leaders, and government officials, are extra special events that can make your trip to Vietnam an experience of a lifetime."
"I believe that a smooth, hassle-free tour from start to finish with an experienced, charismatic and engaging guide is the key to your luxury travel experience in Vietnam and Peninsula Indochina, and that is what Luxury Travel Ltd provides.
Thu Hien, Marketing Executive
Luxury Travel Ltd | Luxury Travel Quote
6. Excursions
These trips are the best introductions to the best cities, golf courses, beaches, national parks, cooking classes, cruises and more. You can easily add an extension to other nearby destinations at any point during the guest's stay in Vietnam.
Vietnam's capital, Hanoi, is like one big marketplace. Seeing entire families zipping around on one motorcycle, you wonder: Who is left indoors? In central Vietnam, one can relax in Hue, the former capital, which is less hectic than Hanoi. Visitors often experience the pleasure of getting lost amid myriad bread shops and pagodas. The Hoian town still retains the charm of a 17th-century trade seaport and boasts beautiful beaches. Ho Chi Minh City, formerly known as Saigon, is a metropolis as ripe as life in Hanoi, if not more. It is every bit the intoxicating Indochina of imagination you can expect. These sample cities are destinations brimming with energy. You feel the warmth of Asia here in Vietnam
7. Gastronomy
Along with exploring new cultures, one of the great joys of travel is the discovery of new cuisines. Those unfamiliar with Vietnamese food are in for a treat, as the national cuisine is flavorful, colorful and extremely healthy. We are experts in culinary tours and our packages range from half-day gourmet tour samplings to 16-day tours which introduce you to the finest cuisine Vietnam has to offer. We introduce you to a cooking class focusing on the cuisine of each of Vietnam's three regions.
"From culinary courses to gourmet cooking weekends, discover the best culinary travel services for your next luxury culinary vacation. Foodies will love the myriad of culinary activities from private chefs, cooking schools and other luxury travel services that create unforgettable culinary experiences in Vietnam."
Thanh Xuan, French Sales & Marketing Senior,
Luxury Travel Ltd | Luxury Travel Quote
8. Special Interest
We believe that travel experiences are not "one size fits all," but are instead very personal, with each aspect tailor-made to specific tastes and preferences. We are constantly breaking new ground to develop innovative and interesting new tours. To whet your appetite, and to suit those with special interests,  we have come up with some ideas like biking and trekking, helicopter travel, private jets, private fishing tour, archaeological trips,  Eco rafting adventure, medical tourism, photography holidays, veteran tours, agriculture experience (being farmer to fisherman Hoi An), bird watching, culinary tours, pilgrimage tours, art collector packages, volunteerism/philanthropy trips and more.
"We are specialists in the art of travel, serves today's most sophisticated travelers, in privately guided and fully customized holidays led by native-born, multilingual travel professionals. Our tours are designed with flexibility to suit your personal interest, schedule, energy level and budget. At each destination, you will have the reassurance of being accompanied by your own attentive guide and driver."   
Brenda Sunoo, USRepresentative
Luxury Travel Ltd USA | Luxury Travel Quote
V. Unlimited Personalized Services & Attention to Detail
Our agents are the heart of our business and combine their great experience and knowledge with a dedication to help travelers looking for all kinds of experiences. We examine each client's demands with attention work along with them to build an extraordinary trip. Otherwise, if you prefer, we can take care of absolutely everything and you only have to sit back and relax before the trip. That's how our ultra-luxury experiences let you have the tranquility of having all anticipated for you.
VI. Excellent & Top-notch Restaurants
You will have a selection of the finest cuisine and award-winning restaurants all over the country in places set up in spectacular mansions, or with a precious view that will satisfy your appetite and the foodie explorer within you with a variety of the best Vietnamese and foreigner cuisine.
VII. Luxury & All-inclusive Accommodations
Be assured that you will only get the best and unique 5-star accommodations. We handpick outstanding suites, private villas and beyond compare private cruises. We reserve for each of our luxury tours the best room of each hotel always choosing stylish and elegant places in each city you will visit. Think of a stay at a boutique hotel such as La Residence Hotel and Spa in Hue which is imprinted by the last emperor of Vietnam and offers an outstanding view across the Perfume River, fitting perfectly in the royal atmosphere of one unprecedented setting. Check our list of best luxury hotel, luxury beach resort, and luxury resort.
VII. It's all about Privacy & Authentic Experience
Our tours include idyllic sojourn in the most spacious and private villas such as the Presidential Villa, at Six Senses Ninh Van Bay Resort & Spa in Nha Trang. This secluded resort is an experience on its own. The ultimate lifestyle villa set in a private bay provides privacy and stunning views of Ninh Van Bay and adjacent mountains. The villa's infinity pool and sun deck suit perfectly sophisticated travelers that want to relax and admire the unspoiled views. Can you imagine yourself accessing your own villa by a cobblestone path in road buggy, snorkel and dive among the coral reefs of the crystalline blue water then indulge yourself in spa treatments before cooling off on your private plunge pool?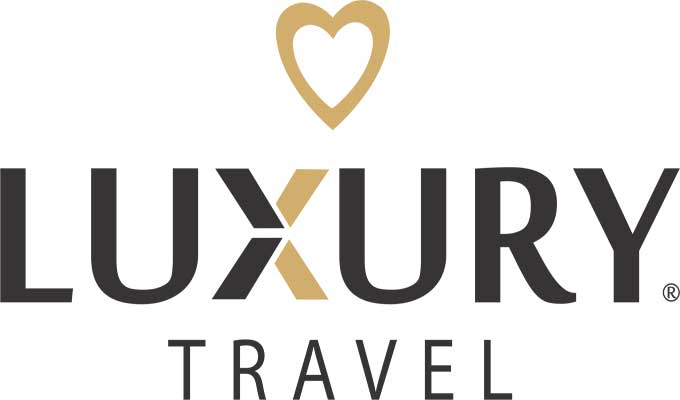 Lux Travel DMC Ltd. offers Ultra-luxury travel experience that allows you to access the most exclusive accommodations and luxury services just by talking to our experts. Contact us to customize your outstanding holidays to Vietnam, Cambodia, Laos, Thailand or Myanmar and enjoy exclusivity and the ultimate in sophistication and privacy. Let us compose your own extraordinary journey that will make all the difference.