Luxury Travelers have a considerable broad definition when it comes to classifying them. It can be subjective in the minds of people and it supports very different comfort standards. But, digging a bit deeper, we could come up with some insightful information.
Based on this same consideration, Amadeus, in collaboration with Connections, a firm specializing in luxury tourism, has come up with a trend report identifying different "tribes" of clients within the luxury tourism industry. We as luxury travel experts could find some of our top customers among them.
This categorization takes into account their motivational behaviors, the frequency of travel, purchasing power and the experiences they seek.
6 Types Of Luxury Travelers Of Our Time:
1.Travelers No-Limit To All Luxury
Money is not a problem for this group of Luxury Travelers and they know in advance the experience they want. Therefore, you need to meet solely their expectations and specific needs. Nor do they easily admit interruptions or incidents in any of the stages of this experience. Because of their recurrence, they tend to maintain a relationship of trust with a brand or a supplier. They often require VIP treatments in terms of security and privacy. From our experience, our personal luxury transport services are something very important when it comes to preserving privacy. We do offer all the types of transportations for that demand. This can be a seaplane to Halong Bay or a speedboat from Ho Chi Minh to Cu Chi tunnels for an exclusive journey.
2.Casual Luxury Travelers
It is a group that seeks luxury facilities and unique experiences, often motivated by extraordinary celebrations. They are more open to suggestions and recommendations and offer more margin of advice in their luxury experience.In our Fine Arts and Culture tours, we offer the possibility to organize any artist meet up you may want to. Their budget, in general, is more limited and therefore reduce the chances of them being a repeat traveler, which limits the knowledge that travel service providers may have of them. A priori their expectations are not as specific as in the previous group, so, if they happen to exceed these, then a solid relationship can be built.
3.Travelers 'Bluxury'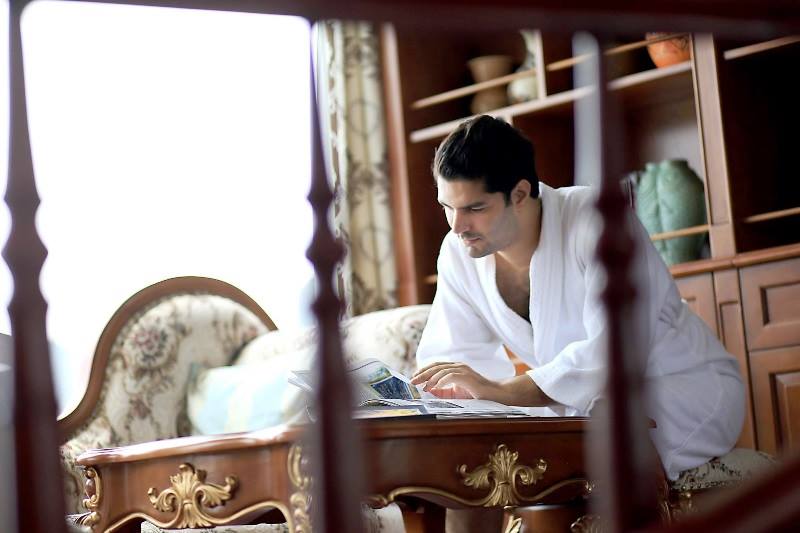 This group of Luxury Travelers is made up of high-level business travelers, combining a work trip with a few days of rest. They take advantage of that time to enjoy moments of luxury leisure. It is an increasing current and, in fact, a large group of travelers who have participated in the study declared to have added two days of vacation to their business trips. A 20 percent of the participants in the research, in addition, indicated that they would like to incorporate leisure into their work stays. Thus, some companies have begun to include 'bleisure' and 'bluxury' practices in their corporate policies and it is expected that this trend will increase in the future, served by unique tailor-made itineraries.
4.Travelers With Money, But No Time
It constitutes a group that, due to the lack of sufficient time, gives great value to their moments of leisure. They thus consider it exclusive and of high value. Precisely because of their occupations, they require total flexibility when planning their trips. They often outsource the organization of their itineraries with third parties. For them, we arrange everything so they just have to sit and relax and enjoy their time. When dealing with this type of travelers, the travel agent has to be very perspicacious. He needs to know how to ask the right questions to get at the core of the traveler's expectations. At Luxury Travel, our 100% tailor-made experiences are all about personalization with little touches that will make the difference.
5.Strictly Opulent
This type of Luxury Travelers seek the best glamorous experiences that they will be sharing with their social network. These luxury travelers, find it is very important to be seen and heard. As a creative travel company, we are always searching for new, authentic experiences for our discerning guests and provide them off-the-beaten-track cruises to Lang Ha bay, a less touristy and even more magical bay on the way to Halong Bay in Northern Vietnam.
If you want to find more about our cruises, read about our Top 3 Cruise Experiences.
6.Prosperous And independent Travelers
This group of Luxury Travelers needs to achieve unique experiences. They need destinations selected carefully, in unexplored places.These luxury travelers get motivation and do it on a whim to try something new. This can be a once in a lifetime journey to the world's largest cave Son Doong, in Vietnam, possibly the most incredible place on the planet, that will still their thirst for unique adventures.
This study is part of the same line as the research entitled "Future Traveler Tribes 2030: The Travelers of Tomorrow", a pioneering study by Amadeus identifying the profiles or traveler tribes that will emerge in the next 15 years. The discerning luxury clients are more sensitive to destination news and developments, as compared to mass-market package tourists. So for Luxury Travel agents, their main role is to keep feeding Luxury Travelers with inspirations, and newer alternative experiences.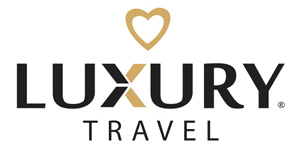 Luxury Travel provides "wow" services to the most sophisticated luxury travelers. They offer privately guided and fully bespoke holidays coupled with personalized customer service. Their Ultra Luxury experiences come with all tailor-made services serving individual and business travelers as well as MICE. If you are looking for an experienced local tour operator/DMC in Southeast Asia, contact Luxury Travel.