Lux Travel DMC, the Leading DMC in Southeast Asia, is thrilled to introduce their highly anticipated  Vietnam Cambodia SIC (Seat-in-Coach) package tours in 2023, offering an immersive exploration of Vietnam's cultural treasures over 10 days, with an extension to Cambodia with a very special price for Australian travellers.
The SIC package brings the name "Exploring Vietnam's Cultural Heritage 10 Days", meticulously designed to showcase Vietnam's breathtaking landscapes, taking you on a journey from the enchanting North to the vibrant South. Departing from Sydney and Melbourne in Australia, travellers can conveniently take direct flights to this mesmerizing destination. The all-inclusive tour provides incredible value for a 10-day Vietnam itinerary, starting at only $2146 per person. Travellers can also explore more of Indochina by extending 4 days in Cambodia if they enquire.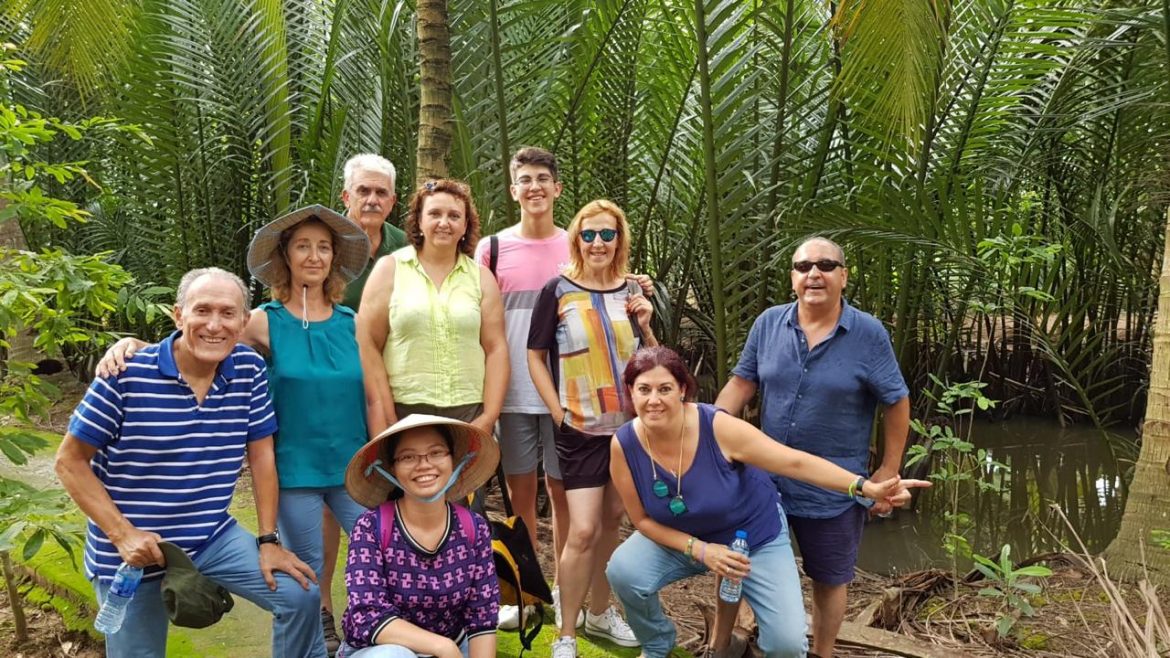 Who should join this trip?
It's perfect for all travellers whether you are solo travelers, couples, or groups of friends who seek affordable travel packages to Vietnam while enjoying shared experiences with fellow travelers. The activities are fun and engaging, allowing you to travel with friends and family or meet new friends if you're traveling alone. The group size ranges from 2 to 14 travelers who will take flights from Australia to visit Vietnam.
What are the highlights of  SIC Package Tours:
The package covers all of the most highlights from the North to the South of Vietnam.
Enchanting Northern Vietnam: Start your adventure in Hanoi, Vietnam's charming capital. Explore the city's historical landmarks, such as the Old Quarter and Ho Chi Minh Mausoleum, and savor the tantalizing flavors of Vietnamese street food. Then, head to the breathtaking Halong Bay, where you'll embark on a captivating cruise and immerse yourself in the awe-inspiring beauty of this UNESCO World Heritage Site.
Cultural Central Vietnam: Discover the UNESCO-listed ancient town of Hoi An, renowned for its well-preserved architecture, vibrant markets, and traditional lantern-lit streets. Experience the tranquility of the countryside as you cycle through picturesque rice paddies and interact with local artisans. Marvel at the architectural wonders of Hue, the former imperial capital, and delve into Vietnam's rich history and culture.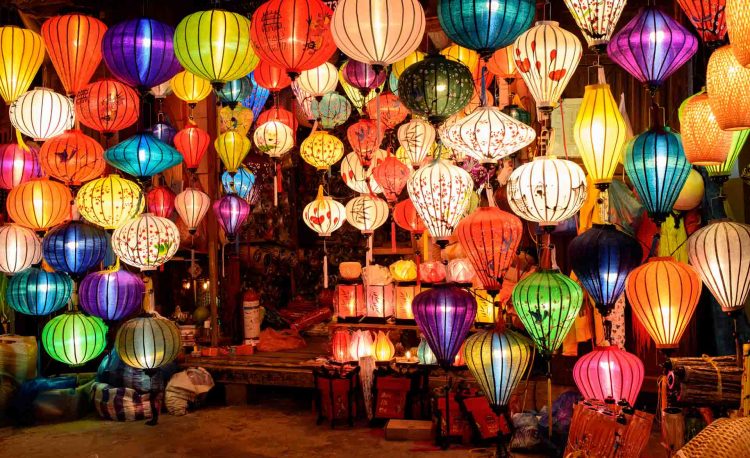 Vibrant Southern Vietnam: Explore the bustling metropolis of Ho Chi Minh City, where modern skyscrapers coexist with colonial landmarks. Visit the iconic Notre Dame Cathedral, the historic Reunification Palace, and the bustling Ben Thanh Market. Besides, discover the fascinating Cu Chi Tunnels, which are a testament to the resilience and ingenuity of the Vietnamese people. Mekong Delta Adventure: Experience the wonders of the Mekong Delta, known as the "rice bowl" of Vietnam. Cruise along the winding waterways, witness the daily lives of locals, and explore vibrant floating markets.
You can also immerse yourself in the rich cultural heritage of Cambodia and the magnificent temples of Siem Reap if you have more time to join the post-tour with Lux Travel DMC.
Why should you choose it?
What can you get from the SIC Package with Lux Travel DMC? It offers the ideal blend of exploration, cultural immersion, and relaxation. Immerse yourself in Vietnam's breathtaking landscapes, delve into its rich heritage, and create memories that will last a lifetime. The Set Departure tours allow you to benefit from group pricing in one of Southeast Asia's most attractive destinations. You'll visit all the must-see cities in Vietnam from North to South and Siem Reap, Cambodia, staying in luxury hotels, dining in the best restaurants, and always traveling in comfort.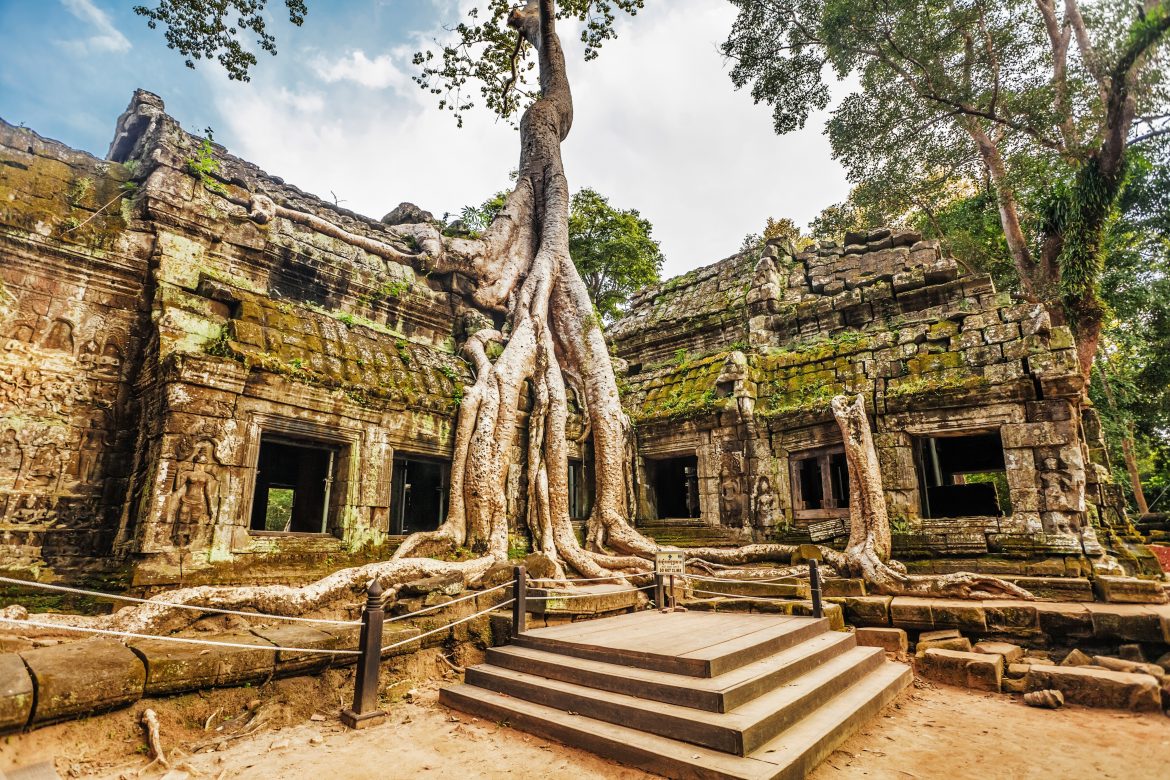 What is included in the package?
The SIC Package Tours feature selected 4-5 star accommodations, ensuring comfort and relaxation throughout your journey. The expert guides will accompany you every step of the way, providing insightful commentary and facilitating cultural exchanges. Additionally, all domestic and international flight tickets are included in the package, visa on arrival in Vietnam ensures a seamless and stress-free travel experience.
When can you start?
The journey will start from 5 to 13 September 2013 or from 3 to 11 October 2013. It's the best time for visiting Vietnam and Cambodia. You may select your ideal set departure date and suitable departure airport for exploring Vietnam and extend your adventure to Cambodia and Siem Reap.
Be among the first to embark on this remarkable package tour at an exceptionally favorable price. Contact Lux Travel DMC now to create unforgettable memories during your remarkable vacation in Vietnam.  To learn more about Vietnam – Cambodia SIC Package Tours with Lux Travel DMC, you may visit the link here or contact the Lux Travel DMC travel experts at [email protected].
About Lux Travel DMC
Lux Travel DMC is the Leading Travel DMC in South East Asia, specializing in designing extraordinary travel experiences in Southeast Asia. With their passion for exploration, commitment to customer satisfaction, and attention to detail, they have earned a reputation for providing extraordinary journeys that exceed expectations. Their experienced team of travel experts ensures that each itinerary is carefully crafted to showcase the best of each destination, delivering unforgettable moments to their valued travelers.