Beautiful, honest and affordable are what you should consider about a Vietnam and Cambodia vacation this summer. Read on to see what to explore, what is the best travel time and which tips and tricks to enjoy your trip amazingly.
I. What is the best time to visit Vietnam and Cambodia
Southeast Asian countries possess two typical seasons: the dry and rainy season. For tourism, traveling in the rainy season seems to be infeasible to those wishing sunny skies, warm blue seas and exotic landscapes. However, the effect of monsoon is clearer and more invisible in Cambodia and Vietnam rather than the other countries near the equator, so "when is the best time to visit Vietnam and Cambodia?"
Vietnam
Vietnam is divided into three regions with different climate and landscapes. The North in which you can visit Hanoi, Sapa, Hagiang or Halong Bay experiences the most rainfall in their summer months between June to September. Meanwhile, Central Vietnam like Danang, Hoian and Hue, rainfall happens during the winter months including October and November. Like the North, the South Vietnam if you choose Ho Chi Minh City or Vung Tau, it is on their highest rainfall in June, July, August and September. So if you want to spend your holiday in Vietnam, consider the region and try to avoid its monsoon day for the best experience in Vietnam.
Cambodia
Cambodia possesses high temperatures with high rainfall between May and November. It is quite long. So it is better to visit Cambodia from December to April to enjoy its unique architecture under the sunshine.
Discover now
II. Vietnam & Cambodia itinerary in 9 days
1. Day 1: Hanoi arrival
There are several means of transport for your trip. If you are from your own country far from Vietnam, flight is ideal. But if you are visiting other places or cities in Vietnam and Cambodia or near these two countries, you can choose trains buses for cost-saving.
After arriving in Hanoi, you should take a rest to plan your whole 9 day itinerary or contact Lux Travel DMC for support. 
2. Day 2: Hanoi
If it is your first time in Hanoi, let's wander around Hanoi's top attractions. However, if it is your second or third time, it is more ideal to spend one or two days travelling to other provinces and places in Northern Vietnam like Ninh Binh, Sapa, Moc Chau or Hagiang, or just simply explore Hanoi unique cuisine with egg coffee and street food heaven.
How to enjoy Hanoi cuisine?
I bet that when coming to Hanoi, you will have chance to be deep into a real food heaven. A lot of food tours are available. You can participate in some Hanoi vegetable farm tours, cooking classes in Hanoi or walk and join motorbike food tour, which is extremely ideal for those wishing to enjoy Hanoi's cuisine with a local way. Or more interestingly, you can enjoy exploring a local market, where you pick your own ingredients and then your family can learn and make popular street food dishes by yourself, such as Mien Xao Luon, Bun Thang, Bun Cha, Pho or Banh Xeo and so many more. It can be a great experience for your family.
Another choice for Hanoi cuisine exploration is that you can catch a lift from your Old Quarter hotel and make your way to a local's house. Let's sip green tea, watch that family prepare your meal, and chat about what daily life, about children, love or something you are curious as Vietnamese are really friendly and kind, and even you can go to the market with the host to enjoy the local markets and learn how to make bargain. During the meal, you can get tips on proper eating etiquette and learn how to use chopsticks. So, you can get a deeper understanding of Vietnamese culture and its people.
3. Day 3: Dalat
Going by many charming names like "a little Paris" of Vietnam, the city of Love or the city of Eternal Spring, Dalat is always listed as one of the most popular tourist destinations in Vietnam.
Lang Biang
Located on Lang Biang Plateau, Lam Dong Province and at about 12 km from Dalat center, Lang Biang stands stunningly like the roof of Dalat with a lush green valley with two pieces of silver silk (the Golden and Silver Stream). It is also a great place to enjoy the sunset with your lovers and hear the legend about K'Lang and Ho Biang' love story.
Tourists can take part in many different activities such as camping, exploring the natural flora and fauna as well as enjoying the unique and diversified culture of tribal groups. Lang Biang is extremely suitable for those wishing an adventurous trip like mountain climbing, conquering high peaks, paragliding and trekking.
Crazy House – the world's ten most creative buildings (Chinese People's Daily)
With the intention to create a fairy tale house, the "crazy house" looks like a tree with uneven windows, tunnel-shaped stairways, ladders, ten themed guest rooms such as the eagle room or tiger room and many strange shapes.  Both the exterior and the interior of this house are decorated with twisting organic forms.
Walking along the cave-shape road inside the mysterious house seems to be an amazing experience, a departure from the norm; wild mushrooms and spider webs popping up on your way are not unusual. And I am sure that you will feel even horrible, but do not worry it is just a museum of dream, childhood and abnormality.
Valley of Love in Dalat
Of course, coming to the City of Love and Eternal Spring, you should not miss the Valley of Love, which also surpasses many challenges in the past to possess its rightful name today as a true love had to surpass obstacles to remain strong.
For years, the valley has been one of the most picturesque and romantic places with hundreds of deep valleys and endless pine forests. It is known as one of the most favorable attractions for tourists as they can easily follow the natural tracks and staircases all around the valley to visit and admire the gorgeous flower gates and statues. The tracks to Vong Canh Hill giving the Valley of Love's magnificent view gradually appear in each traveler's eyes.
Dalat Railway Station
Dalat also impresses tourist by the imprint of French architectures from the war, and one of the most outstanding monuments is Dalat Railway Station. Its distinctive feature is the cog railways.
Xuan Huong Lake
At the heart of Dalat, Xuan Huong lake, one of the biggest man-made in Vietnam, is the most beautiful lake of this dreamy city. The crescent-moon-shaped lake covers an area of over 43 ha, stretching through other attractions such as the Dalat Flower Park and Cu Hill. The surface is as smooth as a mirror reflecting the romantic scenery of Dalat with flowers, pine forests, meadows and gardens, which is extremely suitable for couples.
4. Day 4: Nha Trang
Known as the Riviera of Southeast Asia, Nha Trang impresses everyone by a long stretch of wonderful coastline, white smooth sandy beaches with mountains at the end and historical attractions.
Things to do in Nha Trang Vietnam
Sunbath, relax and enjoy Nha Trang's beautiful beaches
With favorable natural condition, Nha Trang impresses tourists by amazingly beautiful beaches. And of course, coming to the beach, sunbathing and relaxing on the beach or being deep into clean blue water to enjoy swaying palms, and a pleasant promenade are great. When lying on the beach, visitors will not only admire the crystal-like water and the pristinely white sand of the long stretch beach, but the many idyllic surrounding islands, which will give an exotic get-away from the bustling city as well. The rather peaceful and energetic modern city brimming with tall green mountains in the background lie along the gently curved stretch of dazzling white sand. This perfect combination of human construction and natural beauty together with the clear blue water and the vast blue sky at the faraway horizon create a spectacular masterpieces of Nha Trang Vietnam.
Take a boat to the sea
If you wish to have the same experience as in Ha Long Bay, it is not a bad idea to take a boat trip. This is a great opportunity for us to see the different islands off the mainland. The common trip route includes Mun (Mun), Mieu (Miễu), Mot (Một), and Tam (Tằm) islands. It also includes full equipment for snorkeling, a trip to the aquarium and a fish farm with plenty of boat grub, cocktails and alcohol, lunch, transport and of course some stops for sunbathing at nice beaches along with an aquarium with no fees.
Dive and Snorkel
Other favorite water sports are diving and snorkeling, which satisfies almost tourists. What is more amazing than observing the underwater life and even playing with sea turtles? When observing Nha Trang from the sea, I bet that you will love this beach in particular and Vietnam in general more and more. Or even take part in fishing private tour in one day.
Enjoy street food

Another street food heaven of Vietnam is Nha Trang's street food. While walking along the streets of Nha Trang, you will cross many street vendors and their tasty home prepared meals. Because this is a coastal city, Nha Trang seafood is fresh and cheap. Some must-try street food you should not skip when visiting Nha Trang are Thit bo nuong la lot (grilled beef in La Lot), Nem nuong Ninh Hoa (platters of the grilled pork meatballs, rice paper, lettuce leaves, fresh herbs, rice vermicelli, garlic, and chilies), or Banh Can (mini rice flour pancakes topped with fresh /dried meat and seafood, egg, cooked in the round pans over hot coals)
Visit Vinpearl Land
To arrive in Vinpearl Land, you need to go by the cable car, which is regarded as the longest ropeway in both Vietnam and in the world. Another way to reach here is travelling by boat, which takes about 20 minutes. The cable car just takes about 7 to 9 minutes, which is much shorter. Thus, the cable car is not only the most convenient path to Vinpearl Land, but allows tourists to admire the spectacular view of the privileged bay of Nha Trang and Nha Trang city from above as well. Especially at night, tourists can enjoy a special moment to witness the whole Nha Trang in beautiful night lights – so stunning.
5. Day 5: HCM
Ho Chi Minh City gives tourists the impression of the hustle and bustle of a new Asian cosmopolitan city, people here seem to be always in a hurry.
Right on the center of Ho Chi Minh City, the most suggested place is Ben Thanh Market, the symbol of Saigon, where visitors can witness the crammed stalls and market chaos, especially enjoy the street food heaven.
What to see in Ho Chi Minh City?

The cosmopolitan Ho Chi Minh City is the most dynamic city of Vietnam with a huge concentration and development of economic, cultural and political centers as well as entertainment spots. Top must-see destinations are People's Committee Building, Dong Tam Snake Farm, Vam sat ecological Tourist Center, Dam Sen Water Park, Suoi Tien, Lac Canh Dai Nam, etc.
Notre Dame Cathedral Basilica of Saigon, the Post Office, War Remnants Museum and many entertainment centers such as Dam Long or Suoi Tien will satisfy all tourist from kids to adults with exciting and meaningful moments.
6. Day 6: Resting
After 5 days of travel throughout Vietnam, it is time for resting. You can sleep or simply take a walk around Ho Chi Minh city to get deeper understanding about the local life and prepare for the next days.
Apart from Hanoi, Ho Chi Minh city is busier, but people tend to be more generous and eager to help you, so don't worry if you get lost or wish to ask something.
Taking a nap or doing something indoors like visiting a museum or restaurant is also a good time to rest. You had better take an umbrella as a shade from the sun and protection against the rain or even a good background for pictures because Saigon weather is quite unexpected. Or more interestingly, spend a day in Vung Tau.
7. Day 7: Phu Quoc
As on top 3 famous tourist attractions by National Geographic and top 10 cruise heavens in Asia by Asia One, Phu Quoc is undoubtedly your must-see destination this summer. Phu Quoc's untouched beauty attracts those loving pristine beaches and the intact beauty of the wilderness and nature.
Things to do in Phu Quoc
Explore Phu Quoc's breathtaking beaches
Phu Quoc's untouched beauty has become such a hit with those loving pristine beaches as it retains the almost intact beauty of the wilderness and is less impacted by the human than other beaches. As the most beautiful germ of Vietnam, Phu Quoc attracts every tourist by crystal sand beaches, dense tropical jungles with flora and fauna, clear blue water playing with the golden sand twinkling under the sun. Three most must-visit beaches on this island are sophisticated Long Beach listed in the "World Hidden Beaches", charming Ong Lan Beach for your honeymoon, and alluring Bai Sao.
Relax with amazing water sports
The beach remains pristine with crystal blue water, romantic palm trees and soft sands, which is extremely suitable for boat-sailing, sunbathing, diving, swimming, scuba-diving and wandering, especially enjoying the sunset and sunrise with your lovers.
Enjoy the local life
If you are lucky enough – when it is nice with sun and wind, you can enjoy some colorful coral reef and a bamboo shark. Or if you want to get a closer look at Phu Quoc's local life, let's spend time exploring traditional fishing villages and pearl farms on the Southern end of the beach.
Revel in Phu Quoc's local cuisine
With some outstanding characteristics of the tropical island, Phu Quoc's cuisine from fresh seafood will definitely impress everyone. What is more amazing than enjoying sea urchins cocktail, tuna soup cake, grilled herring with lemon, boiled crab with lemon-pepper-salt sauce, crab bologna or bare grilled grouper in a paradise with friends and family?
8. Day 8: Mekong Delta
If you have a chance to travel to Southern Vietnam, do not forget the floating market – the highlight of the South Vietnam. Besides fruits orchards, yellow rice paddies, Southern folk songs and special regional cuisine, the vibrant floating market is what comes on tourists' mind when talking about Mekong Delta. It attracts visitors by dense rivers, canals system, house stilts and lifestyle of the locals. The floating market is gathering place where the locals can buy their own products and fresh fruits or vegetables hanging on the poles while visitors can travel around to enjoy their life and buy something. Even you can find some floating bars, floating restaurants and the same kinds of shops as on the land. Don't miss:
– Cai Rang Floating Market, Can Tho Province
– Cai Be Floating Market, Tien Giang Province
– Tra On Floating Market (at the end of Hau river)
– Nga Bay Floating Market (Phung Hiep Floating Market)
9. Day 9: Siem Reap – Departure
Siem Reap is suggested as a fantastic final point for your summer vacation. On your first day, it might get a little bit tiring, so take your time and just do some roaming trip on a tuk-tuk around the city if you feel like it. Senteurs d'Angkor, War Museum, Angkor Night Market, Pub Street … are worth-visiting places.
The most well-known sites of Siem Reap are Angkor Wat and Angkor Thom due to its unique and sophisticated architecture. Free entrance is available for children under 12, and there are no student discounts. An important thing to note is that tickets must be kept carefully. Should they be lost, you will receive a 100 to 300 USD fine. You should pay attention to the clothing you are wearing – something simple and polite for temples and Asian culture.
Tonle Sap, 25km away from Siem Reap is an intricate system of rivers and lake and holds an important to the country itself. The trading and fishing activities, as well as cultures of locals around here are the main tourist attraction.
A lot of places for exploring in Siem Reap, right? But don't worry, if you worry about losing, call us.
Explore now
III. Luxury travel (Why should be Lux Travel DMC?)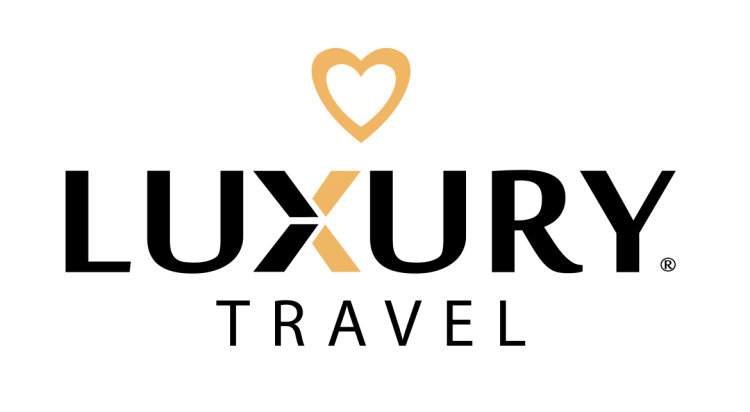 With over 15 years of experience in the tourism, we offer tailor-made private holiday packages to Indochina and other Southeast Asian countries. Our company is a full-service travel agency with licensed and accredited and inbound and outbound luxury tour operators. The company has won many national and international awards. If you are planning a trip to Vietnam or Cambodia, contact us and we will suggest where to go and what to do to make your trip full of memorable moments with locals.
Contact Us:
Address No.456 Lac Long Quan Street, Tay Ho District, Hanoi, Vietnam
Phone: (+84) 4 3927 4120
Email: [email protected]
Hotline: +84-336-276-996
Website: https://luxtraveldmc.com
Contact us now