Vietnam Vacation: What to experience in Hanoi Old Quarter
For many travelers visiting big cities and seeing key tourist attractions is not just enough in order to get to know the culture and daily life of the destination they visit. A Vietnam vacation packages means to experience and to learn for many experienced travelers who want to visit more than ordinary sightseeing in a usual tour. Hanoi, is not just a capital city with all the hustling and bustling of daily life but is a more of a classic city with its charm, lavish lakes and unique places to be in order to chill out and get the real authentic Hanoian lifestyle.
Hanoi, a millennium old capital of Vietnam is located in the north of the country offers unique visit for any traveler either for tourist purpose of for the business attitude, the city host a numerous French colonial building mainly spotted through the streets of old quarter, an area consisting of 36 narrow and small street full of restaurants, bar and local style cafe, to experience and to understand the local way of fun you may read this article to enjoy your stay in Hanoi's old quarter.
Old quarter of Hanoi
This is what you must visit, a series of connected and very small streets packed with scooters, Buddhist temples and pagodas and it is a short walk away from beautiful Hoan Kiem lake, the soul of the city, the top things to experience sometimes makes you to come and stay longer in Hanoi, this is not just an experience but to get into the heart of the local culture. The best tourist attractions you expect to see are somehow hidden in the corners to find them; you may visit Bach Ma Temple, Thang Long Water Puppet show in the evening and Dong Xuan market, the Hanoi's largest market.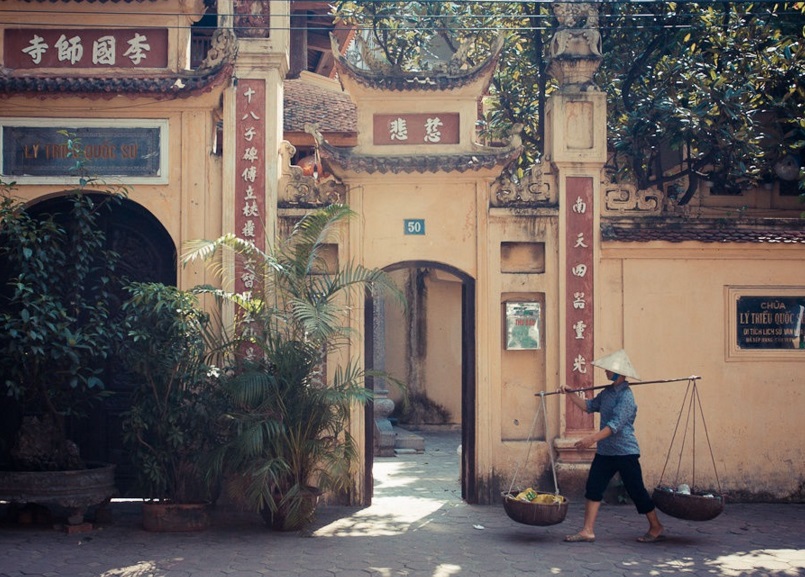 Enjoy a cyclo ride
Cyclo rides you everywhere in the old quarter, basically, cyclo, three wheeled rickshaw, is the best way to visit the hidden corners of the old quarter, an hour cyclo ride cost around $ 10 which is well worth to try a new and exciting things while in the historic heart of the Hanoi
Nightlife and dinning in Hanoi Old Quarter
A Vietnam vacation brings you a lot to see and to discover, new experience is always thrilling, however, Hanoi has its own nightlife different from other cities in Vietnam, other part of the Hanoi may quite down at late evening but Hanoi old quarter is a place you can head to enjoy a atmospheric nightlife through one of its many discos, clubs, bars, fine dining and more than anything else to be among the local who enjoy the quite nightlife just as much as tourists. For travelers who would like to bring something locally back to homeland, it might be good to look around the old quarter first to see what you are interested to get as a souvenir, Hanoi handmade silk, fabrics, quality handicrafts, conical hats, bags and t-shirts are all you can find with a reasonable price.
Lux Travel DMC, LTD
With excellent in service and with a long reputation since a decade ago, we offer a variety of Vietnam vacation packages and luxury holiday and tours within Laos, Cambodia, Myanmar and Thailand.