[
Hanoi -17th Sep
] A Southeast Asian destination management company, Lux Travel DMC, has rebranded to become
Lux Travel DMC
in Asia. This signifies a major step forward for this company with its natural expansion into the bigger playground of the tourism industry after 15 years of non-stop development and achievement.
Since its foundation in 2005, Lux Travel DMC has been regarded as Vietnam's premier luxury travel company, specialising in tailor-made tours to Southeast Asia serving high-end customers from around the world. To date, its main focus has been on promoting five countries in Southeast Asia, including Vietnam, Cambodia, Laos, Thailand, and Myanmar.
Following the establishment of Lux DMC Travel, they plan to extend their products to cover all Southeast Asia and some other countries in Asia such as Singapore, Malaysia, Indonesia, Japan… and Korea. Currently, they already have contracts with around one thousand suppliers in Asia and have especially settled well their branch offices in Southeast Asia. They are planning to expand their net suppliers to almost all countries in Asia with the ambition to offer competitively priced and luxurious itineraries to high –end customers.
Fifteen years after launching, the rebranding demonstrates how far the company has progressed in its mission to deliver a high-quality specialised travel experience to around 6 million customers from 300 global travel agents per year. The company has built a solid reputation for providing excellent service. The Luxers' army forms an organization of more than 200 employees spread over a global network of offices and has achieved several valuable achievements and awards in the tourism sector. They have their own offices, luxury transportation, cruises, and branch offices throughout Vietnam and Indochina. They aim to open more branch offices in Asia and become one of the top-notch leading high-end DMC in Asia in the next five years.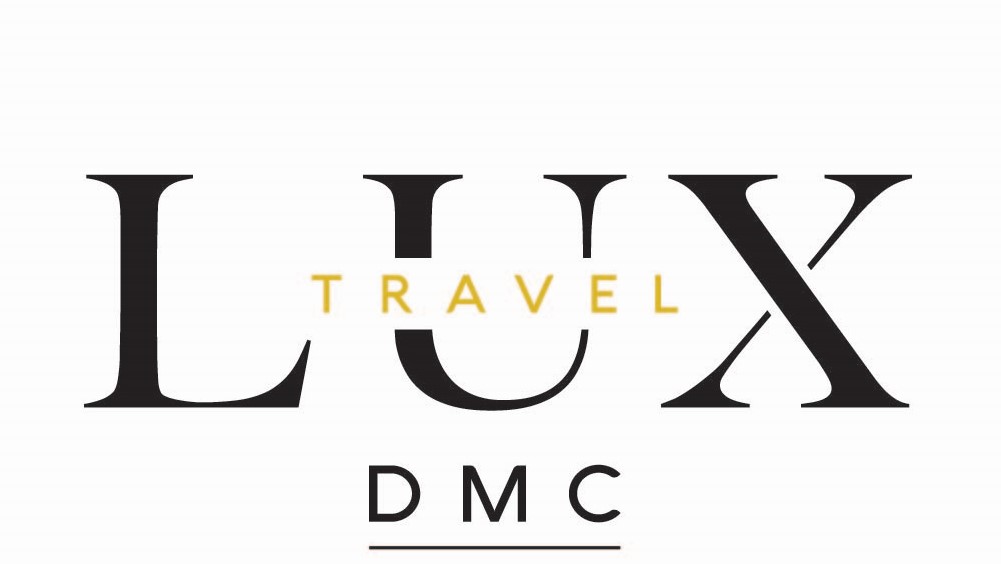 Their rebranded identity is featured through the image of its new-look logo. Black and Golden Yellow remain as the main colors to symbolise luxury and prosperity. The name "Lux travel DMC" is designed simply but elegantly, reflects the professionalism and development of Lux Travel DMC as a Destination management company in the tourism industry. The "LUX" word is emphasized to ensure the high standards of services to the most sophisticated travellers. LUX travel experts are highly competent with in-depth knowledge, an excellent skill base, and the right attitude which sets high standards for their Lux Services, ensuring clients' expectations are met at all times. They still keep the old slogan "touching hearts" as a unique message to emphasise that Lux Travel DMC is sincere in its service delivery with the aim to touch customers' hearts.
Despite the transition, Lux Travel DMC will always be committed to operating the highest standards of service and professionalism, while continuing to improve on the qualities that make them not just good, but great. Every customer travelling with Lux DMC travel will be taken care of in every detail. Their Lux team is dedicated to working closely with agents and tour operators to ensure they deliver for their customers authentic luxury travel experiences, using their expertise, know-how, and solid infrastructure.
Moreover, Lux Travel DMC was a foundation member in the family of the Lux Group which is embarking on an ambitious phase of growth for the Lux Group in Asia. Lux Group now possesses a diverse range of brands from cruises, accommodation, real estate, resorts, cuisine, media & press, tourism human resource, transportation, and art, etc. Within recent 5 years, the enterprise has launched two exclusive 5-star Emperor Cruises in Nha Trang Bay and Bai Tu Long Bay and Heritage cruises on Lan Ha bay (Cat Ba island, Hai Phong).  With an attempt to offer authentic and exclusive experiences to our customers in the Red River and the Gulf of Tonkin,  it is expected to provide a north to South Vietnam trip by cruise for high-end customers by the near future.