If you fancy a luxury holiday away from the busy resorts of mainland Europe, then head to Southeast Asia in summer and you'll enjoy a great climate and plenty of sunshine. The Southeast Asia weather in June is warm and pleasant, especially around popular resorts in Vietnam, Thailand, Malaysia and Philippines. Expect to catch some tropical showers, though.
1. The weather of Southeast Asia in June
 Vietnam
June is still a good month to travel in Vietnam despite it being a slightly mixed bag in terms of weather. The centre of Vietnam has now hit peak temperatures and remains dry and bright. The south is now in the midst of the wet season with daily downpours to be expected, usually in the afternoon, whilst the north is well into summer mode with high temperatures and rain being the norm. Visitor numbers are relatively low and the central beaches still promise a great deal of sunshine. Trekking is off the cards for most, with more rain spreading through the northern mountains & central highlands.
Cambodia
By June rain can be expected throughout Cambodia. Temperatures remain high (avg temp: 28°C), and humidity can reach 70% during the day. However, the short, heavy showers help break the humidity making life a little more comfortable.

The Philippines
By June, the wet season is well underway throughout most of the Philippines, with heavy rainfall expected across the   majority of the country. The southern islands of Bohol, Cebu, and Siargao whilst not completely dry, experience less rain   than the northern and central regions. On a more positive note, the rains bring with them some attractive changes to the landscape: by now the famous Chocolate Hills of Bohol no longer have their distinctive brown colouration but will have turned a shade of green and the rice terraces of Banaue are at their greenest.
Laos                                                                                                                                                                                     The wet season is in full swing throughout Laos in June, although showers tend to be short and intense, lasting for a few hours rather than all-day downpours. Temperatures hover around the mid to high 20's.
Thailand
Whilst far from guaranteed, there is a reasonable chance of rain throughout much of Thailand in June. Temperatures remain high (avg temp: 29-31°C) and, at least initially, the rain is likely to come in the form of short downpours, with periods of good weather expected throughout much of the day.
Indonesia
Favourable diving conditions can be enjoyed across the Indonesian islands in June: expect clear, warm waters and an abundance of marine life, especially in the Komodo National Park and around the Gili Islands.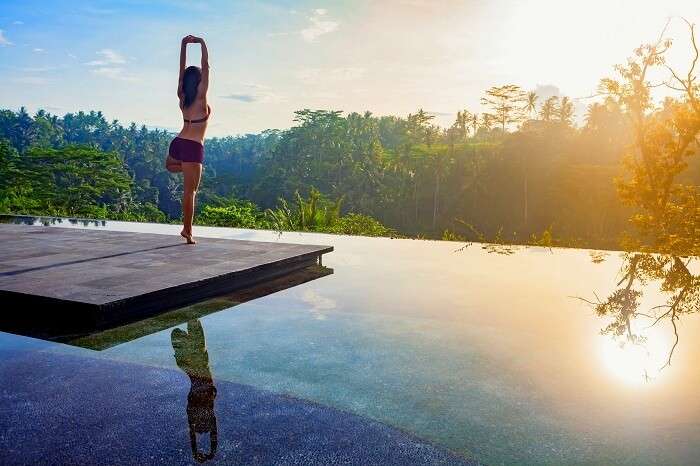 Malaysia
In June, the east coast of peninsula Malaysia continues to enjoy plenty of sunny dry days, along with perfect sea conditions for snorkelling and diving. The west coast islands will be experiencing hot and humid conditions, along with heavy downpours but these are usually short-lived and can bring welcome relief to the humidity.
2. Top 5 best places to visit in Southeast Asia in June
Bali
The most well-known island of Indonesia, Bali is an absolute delight during the month of June. Not only does the island host the Bali Arts Festival that we discussed in the previous section, but during June, the island is thriving with activity. From watersports to beach parties, Bali will satisfy the hedonist inside you like never before.
For the culture and history buffs, June is the best time to explore the temples and ancient ruins of Bali. If you are an adventure seeker, the extensive menu of watersports and a collection of delightful hikes are sure to keep you engaged.
Best time to visit: April to September
Ideal duration: 5 Nights/6 Days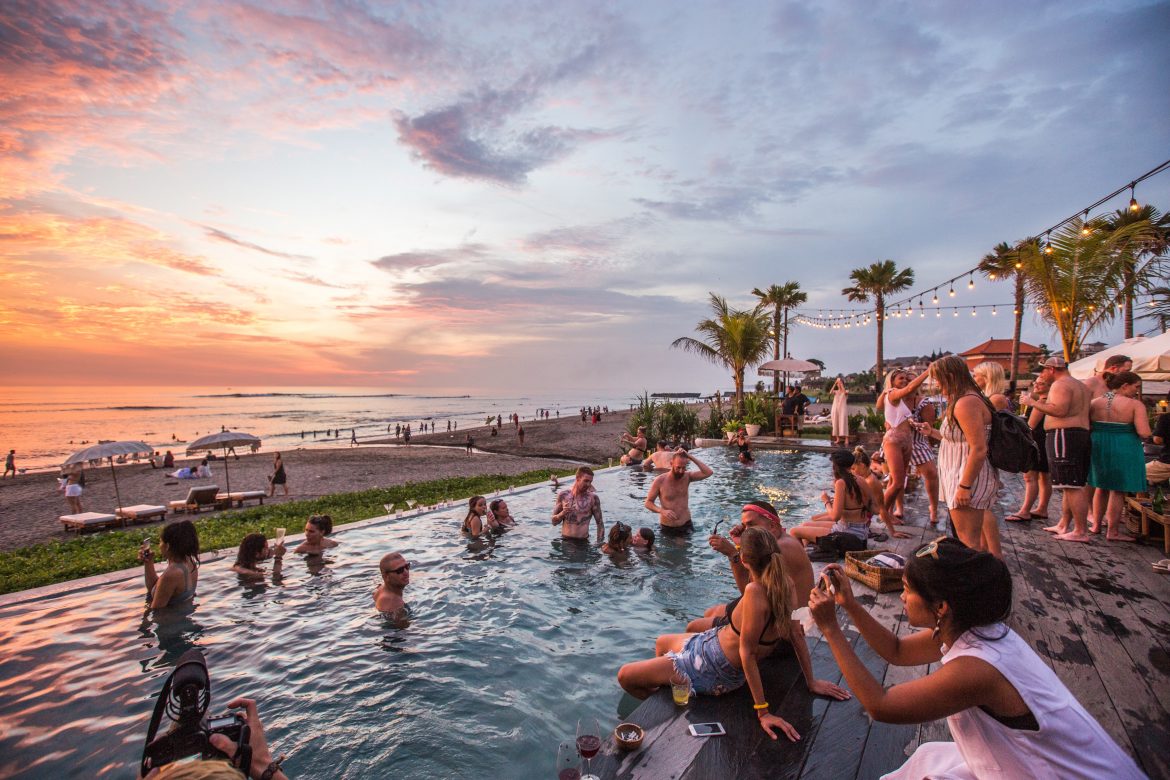 Singapore
Another brilliant Asian city, Singapore is a tourism paradise. During the month of June, the small country becomes extremely busy, thanks to the awesome June weather. The days aren't too hot and the monsoon showers haven't yet become frequent, creating the ideal conditions to explore Singapore.
Don't let Singapore's size fool you. The country may be small, but it is filled to the brim with surreal experiences that appeal to every kind of traveler. From watersports to a thriving collection of wildlife on display at the Singapore Zoo, from Disney World to ultra-luxurious hotels, the list of experiences to look forward to in Singapore in June is endless.
Best time to visit: February to April
Ideal duration: 2 Nights/3 Days
Cat Ba -Halong bay in Vietnam
Halong Bay is not only one of the World Heritage Sites but also the jewel of Vietnam tourist sites. Your Vietnam tour in June is certainly an exciting memory with the majestic bay and mysterious caves. You can have more unforgettable with one or two nights on a cruise in Halong. Nothing can compare with the comfortable feeling and relaxation when your family enjoys the delicious seafood cooked and served by the skillful cooks while seeing the most beautiful and romantic natural sites in the world. You also have a chance to swim in the emerald green waters and discover the dreaming extraordinary landscape.
Visitors also can move from Halong Bay to Cat Ba Island by high-speed boat. Cat Ba is an island connected to Halong Bay to create many sea caves on fascinating visitors. Visiting Cat Ba, visitors will enjoy the fresh air to assimilate themselves into the beautiful nature.
Best time to visit: September to April
Ideal Duration: 1 Nights or 2 Nights
 Borneo
June marks the beginning of the dry season on the largest island of Asia. The great thing is, the tourists have not yet started coming to the island in large numbers and thus, the month is not considered a part of the peak tourism season here.
 Malaysia
Presenting the perfect mix of metropolitan amenities and natural beauty, Malaysia is a superb place to visit around the year. However, the weather during the month of June is especially pleasant, making it perfect for outdoor activities and exploration. One can enjoy activities ranging from snorkeling and SCUBA diving to hiking in the Cameron Highlands in Malaysia in June.
Best time to visit: December to March
Ideal Duration: 6 Nights/7 Days
3. Some notes for your trip in June
June is a peak month for weather and domestic tourism. The already jam-packed island gets even more crowded. You should book a hotel in advance.
Monsoon in Southeast Asia will begin in June. You may meet tropical storms or showers during your trip. You need to look at the weather forecast to have a good plan for your trip.
It's very hot in Summer in Southeast Asia. Do not forget to bring some protective things for your skin and health.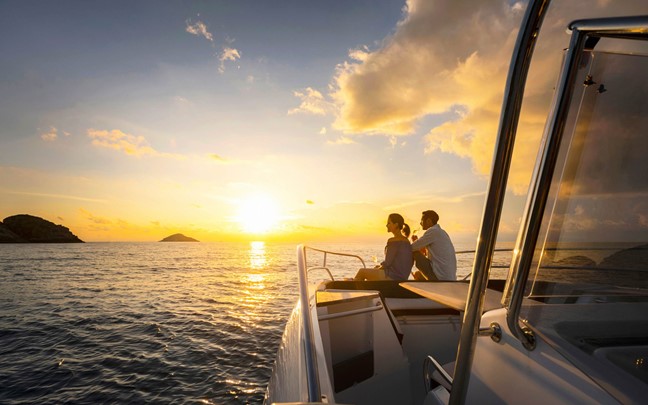 To help customers plan a holiday in Southeast Asia, you may visit some suggestions from here
Alternatively, you can feel free to contact our travel experts at [email protected] It is our pleasure to consult you about beautiful travel destinations in the region.