Asia and especially Indochina are full of different things to experience, from visiting temples and pagodas to the enchanting colonial building and to the natural wonders that listed under the UNESCO heritage site. This article is dedicated to the bizarre foods that you may see or try when you travel to Cambodia, this small but lavishly astonishing country is home to up to fifteen million populations, vacation makers opt for a Cambodia tour packages to visit its many wonders, heritages and the most important site to be visited, the majestic temples of Angkor Wat near the city of Siem Reap.
Not all Cambodian foods are bizarre: Generally speaking the foods in Cambodia is pretty much similar to Thai, Lao, and Vietnamese, but has its own subtle nuance due to traditional ingredients used in almost all dishes, in the other hand the foods in Cambodia are not as spicy as in Thailand and or Vietnam. Rice and freshwater fish are stapled foods and each meal consists of soup, main course, and a dessert.
If you want to experience a truly Khmer cuisine on your trip, try the following local dishes:
Nom Banh Chok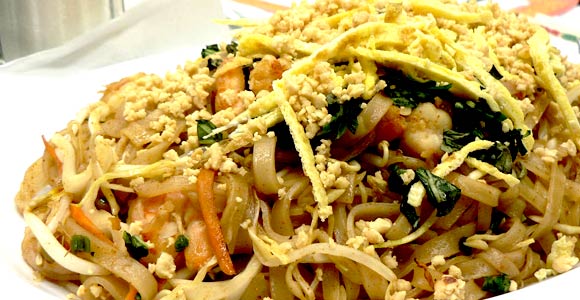 Also called "Khmer noodles," the nom banh chok is a popular breakfast. It consists of rice noodles topped with tender green beans, cucumber, banana flower, onion and herbs and will comes with sauce on top to complete the set. There are two kinds: green curry and fish sauce. Almost all the morning markets and street vendors are selling it all across Cambodia. Some markets have mats on the floor, which you can sit on them while eating.
Sautéed Frogs
This is a very popular quick eat in Cambodia, the proof is that you see them just everywhere such as in street stalls as well as some restaurants serve fried frog legs. And yes, I know chicken. They are also crispy. Sautéed frogs are usually stuffed with lemongrass and other herbs, which enhances its flavor and could be eaten as it is or with rice.
Snake Hatch-Lings And Sauteed Insects
Yes, Cambodians love those things as it is rooted in their history and culture. Cambodians learned to eat all possible sources of protein during the Khmer Rouge regime, a horrible period in which they had nothing to eat. Fast to this round: Cambodians still take these types of foods, not as a matter of survival but as part of its gastronomic tradition, as a traveler you will find them in street markets and you can try then just as locals do. They are more popular in Siem Reap and sometimes you will find them in Angkor Wat.
The baby snake and insects are cooked and sold in street stalls. Snakes are strung on bamboo sticks while the sautéed insects (spiders, beetles, grasshoppers, and crickets) are put into plastic bags or buckets.
Num Krok (Khmer rice cake)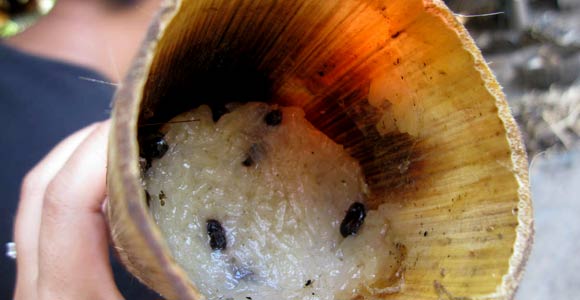 The rice cakes are very common in Cambodia, but what is interesting is that Num Krok is tucked into a bamboo pole, so you have to peel to eat the cake. The rice cake sold in any market and is made by mixing rice with grated coconut, coconut milk, and red beans.
Cambodia Tour Packages – Sightseeing / Activities / Places of Interest
Planning all-inclusive Cambodia tour packages? Why not plan a mesmerizing holiday matched with exciting Cambodia tour and holiday packages. Phnom Penh, a dynamic city rich in contrast and color has something to offer for every traveler, also find luxury travel packages and vacation deals for other popular travel destinations across the Indochina. Learn more here.