If you are deeply interested in Southeast Asia and decided to have a tour by yourself to discover some Indochina countries, Cambodia Vietnam tour is possibly the greatest choice you should take into consideration. Two Southeast Asian nations, Cambodia and Vietnam hold their own special and spectacular destinations as well as splendid cultures which can charm tourists just from the first sight. While Ho Chi Minh City in Vietnam attracts tourists with its French colonial architecture and war remnants, Siem Reap in Cambodia is home to stunning architecture in religious Angkor Wat temple complexes. In each country, you will redefine your own travel experience in terms of not only exploring the beauty of the attractions but also getting soaked into the rich culture and traditions of Southeast Asia that is flowing down for centuries since ancient days. Discover the diversified cultures during your Cambodia Vietnam tour.
To have a perfect journey, this article will provide you with useful information about appealing destinations you should never miss when having a Cambodia Vietnam tour. So keep reading and discover Indochina.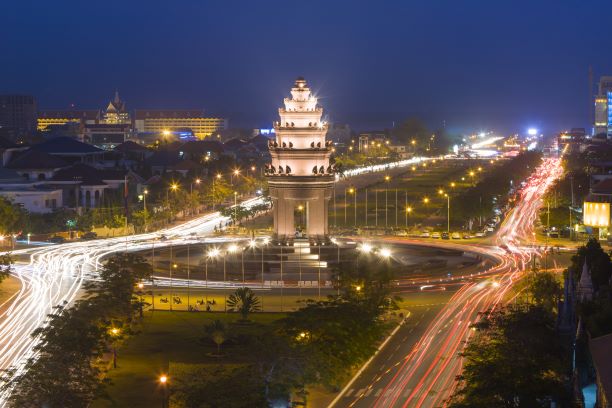 Cambodia 
I. WHEN IS THE BEST TIME FOR CAMBODIA VIETNAM TOUR?
To enjoy Cambodia Vietnam tour completely, considering when to visit Cambodia and Vietnam is very important. Both the countries share the common weather features which are distinct wet and dry season although regional variations do occur. Usually, the wet season lasts from May to October and the dry season is from November to April.
Vietnam: Vietnam is divided into 3 distinct regions including the North, Central and South regions, so the weather is diverse from north to south. In the far north, the weather is more like humid subtropical -with 4 seasons: spring, summer, autumn, and winter. The weather gets very cold in December and January and gets wet in early April. In the central region, the weather is hot and dry from January to late August and the wet season lasts from September to December. Southern Vietnam experiences only two seasons rainy and dry ones. This region has constantly high temperature all around a year from May to September and heavy rainfall during the monsoon.
Cambodia: Cambodia is regarded as one of the simplest weather systems in Asia. The whole country experiences two main seasons: dry and rainy seasons. The dry season runs from October to April and the rainy season is from May to late September. Besides such a long season, the average temperature in Cambodia is about 27०C so you can go to Cambodia in any month of the year.
II. TOP APPEALING DESTINATIONS YOU SHOULD NEVER MISS DURING CAMBODIA VIETNAM TOUR
1. Discover the poetic beauty of Vietnam
Ho Chi Minh City
a. Ho Chi Minh City – The bustling pace of Vietnam
Situated on the banks of the Saigon River, Ho Chi Minh City or Saigon in the past is the business and financial hub of Vietnam with a prominent history going back hundreds of years. The area was originally called Prey Nokor, which was later formed by the Nguyen's exploration of the South. In 1698, Nguyen Huu Canh established the Gia Dinh government, marking the birth of the present city. When France entered Indochina, in order to serve colonial exploitation, Sai Gon was established and rapidly developed, becoming one of the two most important cities in Vietnam. Along with Cambodia's Phnom Penh, Saigon is known by the French as the Pearl of the Far East.
Nowadays, Ho Chi Minh City is considered the most populous one in Vietnam which offers tourists amazing sights and adventures. It preserves the fabulous structures influenced by French elegant architecture style. It also features a modern and energetic city with trendy bars, mega malls, nightclubs, and many other lively destinations along with the remnants of the dark phases of US War.
Top attractions in Ho Chi Minh City, Vietnam
Top attractions
Address
Open time
Contact
Entrance fee

Notre Dame Cathedral

No. 1 Cong Xa Paris, Ben Nghe, District 1, Ho Chi Minh City

Mon-Sat 08:00 – 10:30 and 15:00 – 16:00.

Free

Reunification Palace

No.135 Nam Ky Khoi Nghia, Ben Thanh, District 1, Ho Chi Minh City

Daily 07:30 -11:00 and 13:00 – 16:00

(+84) 808 5094

Adults VND 30,000; children (6yrs-17yrs) VND 5,000; students VND 15,000

Ho Chi Minh Central Post Office

No.2 Cong Xa Paris, Ben Nghe, District 1, Ho Chi Minh City

Daily 07:00 – 19:00

(+84)

283 822 1677

Free

Ben Thanh Market

Le Loi, Ben Thanh, District 1, Ho Chi Minh City

Night Market – 18:00-midnight; daytime market – 06:00-17:00

(+84) 973 756 7 76

Free

Cu Chi Tunnels

741 TL15, Nhuan Duc, Ho Chi Minh City

Daily 7:30 – 16:30

(+84) 837 946 442

(+84) (08) 3794 8820

Ben Dinh – VND 110,000

Danang – The elegant flow of poetic rivers; Ben Duoc – VND 90,000
Danang
b. Danang – The worth living city in Vietnam
Located in the South Central region of Vietnam, Danang is the city which is a center of economics, finance, politics, culture, tourism, society, education, training, science, and technology of Central Highlands and the whole country as well. Danang is situated among 3 world cultural heritages: Hue Ancient Town, Hoi An Lantern Town, and My Son Sanctuary of ancient Champa Dynasty making Central Vietnam very special for international travelers. 
Owning a lot of diverse natural scenery, Danang attracts tourists with not only a coastline  more than 60 kilometers long, which was selected by Forbes magazine as one of the six most attractive beaches in the planet, but also many impressive sceneries such as Son Tra peninsula, Ba Na Hills tourist area, Golden Bridge, Marble Mountain, Ngu Hanh Son and many more.
Besides breathtaking landscapes, Danang is a city worth living due to its clean and quiet atmosphere. The city is well-secured without beggars and drugs. In addition, traffic jams rarely happen. All make tourists feel safe when wandering and discovering Danang.
Top attractions in Danang
| | | | | |
| --- | --- | --- | --- | --- |
| Top attractions | Address | Open time | Contact | Entrance fee |
| Hoi An Ancient Town | Situated 30 kilometers south of Danang | Daily | | Free |
| My Son Sanctuary | Duy Phu village, Duy Xuyen District, Quang Nam Province, about 70 kilometers southeast of Danang | Daily 06:30 – 17:00 | | To the Vietnamese: VND 100,000; To foreigners: VND 150,000 |
| My Khe Beach | 5 kilometers from Danang city center and 25 kilometers from Hoi An. | Daily | | Free |
| Marble mountains | 9 km south of Danang, Hoa Hai District | Daily 07:00 – 17:00 | | VND 15,000 |
| Son Tra Mountain | 12 kilometers north of Danang, Son Tra Peninsula | Daily | | Free |
| Cham Museum | No.2, 2 Thang 9 Street, Danang | Daily 07:00 – 17:30 | (+84) 511 357 4801 | Adults VND 40,000, Students VND 5,000 |
Ha Noi
c. Hanoi – The capital with many ancient attractions
Hanoi is the capital of the Socialist Republic of Vietnam and also the capital of most of the former Vietnamese feudal dynasties. Thus, the history of Hanoi is associated with the ups and downs of the Vietnamese past through the ages. Hanoi is the largest city in terms of area and the second largest city in terms of population with 8,285,000 (2018) after Ho Chi Minh City. Hanoi lies on the prosperous Red River Delta, so it quickly became a political, economic and cultural center of development from the very beginning of Vietnamese history.
Nowadays, Hanoi is a modern city that blends the eastern and western patterns of culture. Hanoi appeals tourist from all over the world because of its ancient corners, historical sites, friendly people, tranquil coffee shops, and lively virtue Moreover, Hanoi is also considered as the Food Paradise in Vietnam. Wandering along walk sides of Hanoi, it is not difficult to see a big number of food stalls or small vendors selling local street foods at low prices and this will delight and entice your taste buds. The most popular dish you must try when coming to Vietnam is Pho, made of noodles and served with perfect broth from beef or chicken.
Top attractions in Hanoi
| | | | | |
| --- | --- | --- | --- | --- |
| Top attractions | Address | Open time | Contact | Entrance fee |
| Imperial Citadel of Thang Long | Quan Thanh Street, Ba Dinh District, Hanoi | Daily 08:00 – 12:30 & 13:30 – 19:30 | (+84) 437 345 927 | VND 30,000 |
| Ho Chi Minh Mausoleum | No. 8 Hung Vuong, Dien Bien, Ba Dinh, Hanoi | Tuesday – Thursday 07:30 – 10:30, Saturday & Sunday 07:30 – 11:00 | (+84) 438 45 5128 | Free |
| Hoan Kiem Lake | Hanoi Old Quarter | Daily | | Free |
| Temple of Literature | No. 58 Quoc Tu Giam, Van Mieu, Dong Da District, Ha Noi | 8:30-11:30 and 13:30 – 14:30, Closed on Mondays and national holidays | (+84) 437 476 013 | VND  10,000 |
| One-pillar Pagoda | Chua Mot Cot, Doi Can, Ba Dinh, Ha Noi | Daily 8:00 – 17:00 | (+84) 985 902 424 | Free |
| Dong Xuan Market | Dong Xuan and Hang Chieu Street | Daily 5:00 – 19:00 | (+84) 904 676 541 | Free |
| Thang Long water puppet theater | No.57 Dinh Tien Hoang Street, Ly Thai To | 15:30, 17:00, 18:30, 20:00, – 21:15, 9:30 on Sunday | (+84) 438 249 494 | VND 60,000 – 100,000 |
2. Cambodia – Discover the splendor of Cambodia

Phnom Penh
a. Phnom Penh – The Capital of Cambodia
Considered as the "Paris of the East," Phnom Penh cuddles at the confluence of the Mekong, Tonle Sap, and Bassac. In the past, the Kingdom of Cambodia was a French colony. So the colonial tradition continues to have a strong influence on today's Phnom Penh.
Phnom Penh is still the cold-fusion point of enchantment. But, the city is also growing fast to recover the devastating aftermaths of the Khmer Rouge. On the spacious streets, you can see the locals with a smile and they are very friendly. This you can rarely find in other countries. Coming here, you will have the opportunity to admire the eye-catching colonial architecture and gilded palaces and pagodas. In addition, you can enjoy high-standard dishes that are not expensive at all. It is also great if you explore historical sites near the capital and the countryside of Cambodia. The shopping mall culture has recently started to grow. So, this is also a suitable destination for the shoppers, especially those who like fashion and cuisine.
Top attractions in Phnom Penh 
| | | | | |
| --- | --- | --- | --- | --- |
| Top attractions | Address | Open time | Contact | Entrance fee |
| Tuol Sleng Genocide Museum | Street 113, Tuol Sleng, Phnom Penh | Daily 07:00 – 17:30 | | US$2 or $6 for a guided tour |
| Royal Palace and Silver Pagoda | Riverside, Sisowath Quay, Phnom Penh | Daily 08:00 – 17:00 | | US$6.50 for The Royal Palace |
| The Killing Fields | Sangkat Cheung Aek, Phnom Penh | Daily 07:00 – 17:30 | | US$6 for tourists over 12 years old |
| Ta Prohm Temple at Tonle Bati | 30 kilometers south of Phnom Penh | | | US$3 |
| Independence Monument | Sangkat Boeng Keng Kang Ti Muoy, Phnom Penh | | | |
| Wat Ounalom | Street 172 (Samdech Sothearos Boulevard) Phnom Penh | Daily 06:00 – 18:00 | (+85) 512 773 361 | |
| National Museum of Cambodia | Preah Ang Eng Street (13), Phnom Penh | Daily 08:00 – 17:00 | (+85) 523 217 643 | |

Battambang
b. Battambang – The popular attraction in Cambodia
After Phnom Penh, Battambang is one of the largest cities in Cambodia. It is much quieter than other crowded cities in this country as well as other ones in Asia. Battambang is located on the banks of the Sanker River and this contributes to its beautiful appearance. Battambang is also a popular attraction because of numerous nearby ancient temples and Buddhist shrines. This second city features a perfect blend of bustling yet friendly and interesting ambiance without being overwhelming. It lacks the obvious Cambodian trump cards. There are no golden beaches, no capital city buzz, and no Angkor Wat. But then it does not suffer from congested traffic, coach loads of tourists, or hordes of touts.
So, what makes Battambang attractive?
Most of the colonial buildings beautify the main street of Battambang running along the river. In addition, on the Sanker bank, the magnificent Chinese temple is also a beautiful sight. Going to the inner city, there are temples of Wat Dhum Rey Sor and Wat Phepittam and the very special bamboo train that are worth visiting and experiencing. However, the most attractive places to admire are in the suburbs. It is Phnom Sampeu – the magnificent rock and splendid temples like Wat Banan or Wat Ek Phnom.
Read more about Battambang Tour in Cambodia
Top attractions in Battambang
| | | | |
| --- | --- | --- | --- |
| Top attractions | Address | Open time | Entrance fee |
| Wat Banan Temple | Located at about 45minutes from the famous Mount Sampeau. | 07:00 – 19:00 | US$2/person |
| Phnom Sampeau | Found at a distance of about 12 kilometers towards the southwest of Battambang | All through the day | Takes around US$2 or US$3 to get to the top of the hill. |
| Wat Ek Phnom | Situated close to Peam Aek spot, towards the left bank of River Sangkae, about 13km towards the north of Battambang. | All through the day | US$ 2/person |
| White Elephant Pagoda | Battambang, Cambodia. | All through the day | Free |
| Sammaki Art Space | Battambang, Cambodia. | All through the day | Depends on the art galleries |
| Battambang Provincial Museum | Kamkor Village, Battambang Province towards Western Cambodia. | 08:00 – 11:00 and 14:00 – 17:00 | US$ 1/person applying only for foreign tourists. |
| Battambang Bat Caves | Battambang, Cambodia. | Only in the evenings | Around US$ 3/person for trekking up the hill. |
| Lotus Farm | Kamping Poy, Battambang. | All through the day | Free |
| Battambang Crocodile Farm | Battambang, Cambodia. | All through the day | US$ 3/person |
c. Siem Reap – The dramatically changing city of Cambodia

Siem Reap is a city in southwestern Cambodia, on the banks of Tonle Sap Lake. This lake is the largest sweet water reserve in entire Southeast Asia. Siem Reap is the most important tourist attraction as well as a world-famous destination because of the famous temples of the largest religious monument Angkor Wat. The name of the city stems from the victory of the Khmer Empire over the army of the Thai kingdom in the 17th century, which literally means 'Siamese defeated'.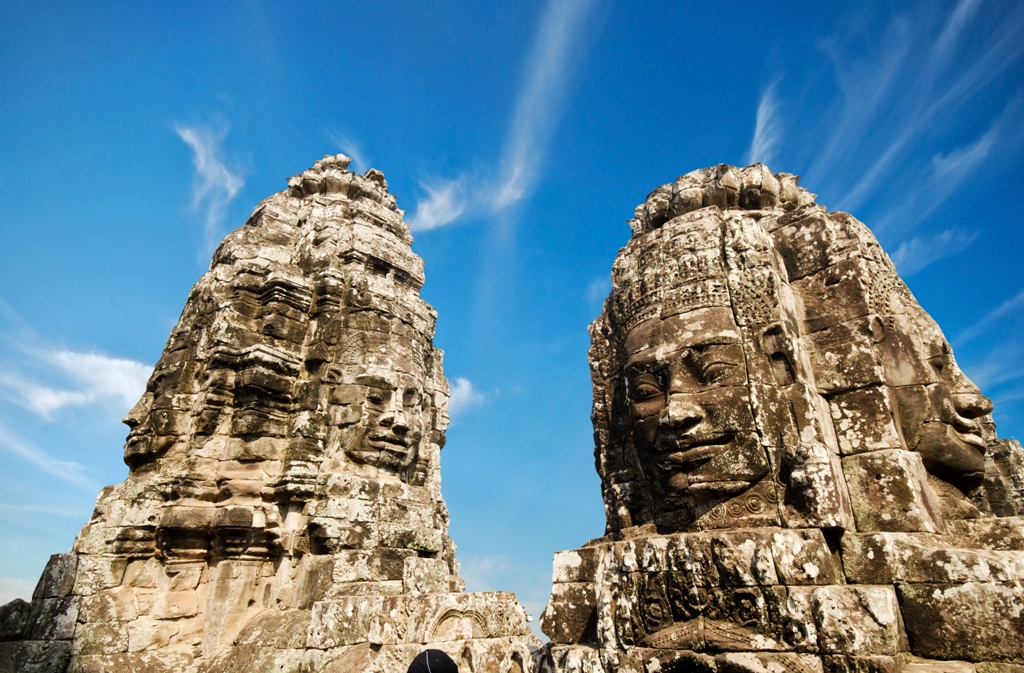 Bayon Temple, Siem Reap
In the past, Siem Reap was a Cambodian provincial town with few facilities, rough roads, and limited nightlife. The Cambodia tourism industry was not developed then, just catered mostly to hardy backpackers willing to overcome tortuous roads from the Thai border on the tailgate of a local pick-up truck. Coming to Siem Reap at that time, it was extremely difficult to find large hotels or budget guesthouses. Taxis were non-existent and the trusty motodup was the means of touring the temples of Angkor.
In less than half a decade, Siem Reap turned into a boomtown with impressive changes. You can find expensive and large hotels everywhere, and tourism has become a vast and lucrative industry. Despite the massive shift in its economy, Siem Reap retains its inherent friendliness, pleasure, and beauty as it used to a few decades ago.
Top attractions in Siem Reap
Top attractions
Address
Open time
Entrance fee

Angkor Wat

Angkor Archaeological Park, about 8 kilometers north of Siem Reap

Daily 05:00 – 18:00

One day US$37, three days US$$62, five days US$$72.

Angkor National Museum

No. 968 Charles de Gaulle Blvd.

Daily, 8:30 – 18:00

Adults $12, Children under 1.2 meters: $6

Angkor Thom

Siem Reap

Daily, 7:30 – 17:30

US$ 20/day

Preah Khan

the northeast of Angkor Archaeological Park

Daily 05:00 – 18:00

US$20 (one day), US$20 (3 days) and US$ 60 (7 days).

Cambodia Landmine Museum

South of the

Banteay Srey Temple

complex, 25 kilometers north of

Siem Reap

, and inside the

Angkor National Park

.

Daily 7:30 – 17: 30

Foreign tourists are charged US$ 5 per person

Prek Toal Bird Sanctuary

Battambang Province, Siem Reap

All day

US$ 25/person

Bayon temple

Situated in King Jayavarman's capital city of Angkor Thom

Daily 05:00 – 18:00

One day, three-day and seven-day passes cost US$20, US$ 40 and US$60 respectively

Angkor Silk Farm

Puok district, about 20 minutes away from Siem Reap Centre.

Daily 08:00 – 17:00

Free

Siem Reap Crocodile Farm

Siem Reap

Daily 09:00 – 17:00

US$ 3 per person for foreigners and US$ 0.25 per person for locals
III. HOW TO GET VISA WHEN TAKING CAMBODIA VIETNAM TOUR
1. How to get Vietnam Visa for Vietnam in Cambodia Vietnam tour
Vietnam visa is requested for every foreigner who wants to enter Vietnam, except a few countries under Visa Waiver Program. Therefore, foreigners are recommended to prepare visa before starting their departure. To save your time and energy, we offer you to apply for a visa through Visa online system. You just do 5 steps below to obtain a visa for travel to Vietnam.
Step 1: Access to website: vietnamvisa.govt.vn
Step 2: Complete the secure online form. You need to fill in the application using the correct information regarding your name, passport number, date of birth, nationality, gender, and arrival date.
Step 3: Confirm and pay: Service fee for making visa online is US$ 17
Step 4: Receive and print the Approval Letter. As soon as you submit your application and payment, the system will send your Approval Letter via email within two business days. You will need to print the attached PDF file and prepare at least two (4cm x 6cm) passport photos.
Step 5: Get your visa stamp upon arrival at one of three Vietnam international airports.
Get complete details on Vietnam Visa here.
2. How to get a Cambodia visa in Cambodia Vietnam tour
Visa on arrival is easily available in both Phnom Penh and Siem Reap International Airports. Most tourists enter Cambodia using Visa on Arrival. The price for a tourist visa is US$ 30. This visa allows you to enter and stay there for a maximum of 30 days. The visa is valid for three months starting from the date of issue. For more convenience, you can apply for your entrance evisa online.  All you need is to scan your passport and photo during the procedure while payment is by credit card. After about three days, you will get your visa.
Note that this type of visa is only valid if you enter the country from the international airports of Phnom Penh or Siem Reap, or the border crossings of Cham Yeam, Poi Pet (both in Thailand), or Bavet (in Vietnam).
Get complete details on Cambodia Visa here
IV. WHAT WE NEED TO DO WHEN TAKING A CAMBODIA VIETNAM TOUR
1. Assess your financial situation
Before you decide to have a Cambodia Vietnam tour, take a look at your finances. Do you have a bad debt? A foreign country may hold off a traveler with bad debt from entering into the country. If you have no debt and your finance is good, it seems nothing to worry. For limited tour budget, an economical tour is more convenient with the limitation of attractions. You need additional money for Cambodia Vietnam tour to enjoy your trip completely.
2. Research information about where you will visit in Cambodia Vietnam tour
Before having a Cambodia Vietnam tour, you should find out information related to where you want to visit. You can read articles, reviews or access to official websites to determine your travel expenses. Besides, you can ask Lux Travel DMC about all your queries and itinerary plannings. You will get the best guidance to plan your trip in the best way, absolutely free of charge.
3. Prepare necessary items
You will travel through 2 countries with a lot of destinations in this Cambodia Vietnam tour.  So, this is very important to be sure that you bring the necessary items. It is better for you to make a list of things to bring and divide them into small groups. For instance, for clothes, medicine, footwear and so on.
4. Exchange currencies
First of all, do not forget to exchange currencies before your departure for Cambodia Vietnam tour. Exchange your money into 3 currencies: US$, VND (Vietnamese currency) and KHR (Cambodian currency). Depending on situations you can use suitable currencies.
ABOUT LUXURY TRAVEL LTD.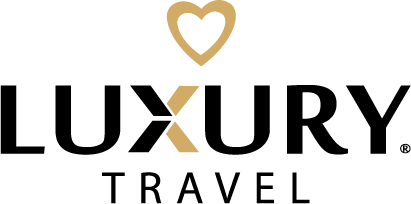 Recognized as the most leading destination management company in Vietnam and Indochina, Lux Travel DMC is the pioneer of 100% private tailor-made luxury vacations in Vietnam and Cambodia. The company has mastered the art of customizing tour itineraries with respect to individual preferences and needs. The travel experts of this company offer wide variations in Cambodia Vietnam tour to take you through the well-known destinations as well as the virgin beauty of off-beat sites. So if you planning to travel far east in Vietnam and Cambodia, get in touch with Lux Travel DMC to get a customized itinerary for your dream holidays in Indochina.