1. Activities – the way to get off the beaten path when traveling in Vietnam and Cambodia
a. Visit ancient and holy temples and pagodas
Vietnam and Cambodia share not only long border but also many similar features of destinations. Many tourists know about Vietnam and Cambodia with a long list of ancient pagodas and sacred temples, but what are the must-visit places? 
In Vietnam:
a1. One Pillar Pagoda
Referring to the beautiful temples in Vietnam, it is impossible not to mention the One Pillar Pagoda – the symbol of Hanoi. Built in 1049 under Ly Thai Tong dynasty, the pagoda possesses a unique architectural structure with a square structure on a stone pillar, which is a special architectural place for the temple to become one of the most attractive tourist spots in Hanoi.
The architecture of One Pillar Pagoda has "one of a kind". The pagoda is shaped like a lotus flower blooming on the water – a flower symbolizing the purity and nobility of Buddha Dharma. Therefore, people still call the One Pillar Pagoda as the Lotus Flower.
The unique feature of the One Pillar Pagoda architecture is that the entire temple is placed on a single stone pillar. In 1105, King Ly Nhan Tong extended the pagoda's architecture including Linh Chieu Lake. Later, the scale of One Pillar Pagoda left only a small temple on the stone pillar. In 1962, One Pillar Pagoda was classified as a national architectural and artistic monument. This is one of the most famous and mentioned temples in Vietnamese history as well as in other countries. 
a2. Perfume Pagoda (Huong Pagoda)
Perfume Pagoda is commonly known for not only romantic boat ride but also wonderful cave temples. In fact, Perfume Pagoda, known as Huong Pagoda or Huong Son Pagoda is a cultural and religious complex in Vietnam, including dozens of temples to worship Buddha, gods, or agricultural beliefs. Huong Pagoda indicates to large complex of limestone mountain, cave, river and dozen of temples and shrines.  The pagoda is located in the right bank of Day river in Huong Son commune, My Duc district, Hanoi. The center of the temple complex is Huong pagoda located in Huong Tich cave or Trong pagoda. Annually, after Tet Holiday (Lunar New Year), Perfume Pagoda festival is held within 3 months and become the largest and longest festival in Vietnam. 
a3. Bai Dinh Pagoda
Located in the western gate of Hoa Lu ancient capital, Bai Dinh pagoda is in Gia Sinh commune, Gia Vien district, 15 km from Ninh Binh city. Bai Dinh Pagoda is one of the ancient pagodas built in three dynasties: the Dinh, the Tien Le and the Ly.
This is the temple possessing many great records of Vietnam and the region of Vietnam, so it becomes a great tourist attraction for not only foreigners but also Vietnamese tourists.
Bai Dinh is a temple that holds many records of Vietnam and Asia such as:
The largest pagoda in Vietnam

The pagoda has Asia's largest gold-plated bronze Buddha statue
The pagoda has the greatest number of Arhat statues in Asia
The temple has the biggest Maitreya Buddha in Asia
In this complex, you can not only visit the pagoda, but also many other monuments such as Ngoc Well, St. Nguyen Temple, Temple of God Cao Son, Light Cave, Dark Cave.
a4. Jade Emperor (Ngoc Hoang Pagoda)
Ngoc Hoang Pagoda is located in District 1, Ho Chi Minh City, is a sacred pagoda located peacefully and quietly in the heart of the city. Like other temples in Vietnam, Ngoc Hoang Pagoda embodies a beauty of sacredness that attracts many tourists and indigenous people to pilgrimage. This pagoda was built for expressing respect to a Taoist in 1909, also known as the Jade Emperor (King of Heaven). The pagoda owns a diversity in shapes, sizes and meaning. 
Ngoc Hoang Pagoda is also commonly known as one of the most famous pagoda for infertile couples to come and pray to get pregnant. Moreover, tourists can pray for love here. The people conceived that you just need to sincerely burn incense, pray by saying your name, then say the name of "your dream person" and touch the statue here to make it come true. 
In Cambodia:
a5. Angkor Wat – The World Man-made Wonder 
Angkor Wat temple complex is the most famous Cambodian tourist destination. This is also one of seven UNESCO world wonders. It can be said that this is the greatest legacy that the Khmer leave for posterity.
Located about 6 km from the north of Siem Reap, Angkor Wat temple was built by King Suryavarman II in the first half of the 12th century. The area stretching over 248 square miles (400 km2), surrounding around the temple is a deep and wide moat. With the original design built to worship Hinduism but later due to the introduction and thriving of Buddhism, Angkor Wat turned to worship Buddhism. The name "Angkor Wat" means "Capital Temple" – standing as a symbol of Khmer Empire in particular and Cambodia in general. Therefore, your trip cannot be complete if you do not visit Angkor Wat. 
a6. Ta Prohm Temple
Ta Prohm is quite familiar with westerner, because of its appearance in one Hollywood film called Tomb Raider. Ta Prohm is located in Angkor Thom complex. A mysterious temple with giant tree roots that are oddly shaped, not only intriguing for indigenous people but also attracting many "adventurers" who set foot in Cambodia to learn and discover the strange thing. A large part of Ta Prohm is covered by giant fig tree, fortunately, the roots from these trees are not strong enough to destroy the compound. Instead, The creeper fig trees make Ta Prohm more beautiful and mysterious. 
Aforementioned temples and pagodas are the most attractive places that we suggest for you. However, if you want to come to new places, just describe what types of places you want to go, luxury tour operators are always willing to put those place into your package.
b. Enjoy breathtaking beaches
Besides these ancient temples, Vietnam and Cambodia are well-known with paradise beaches. Which ones do you want to have in your luxury holiday package? 
b1. Ha Long Bay
For foreign tourists, Ha Long Bay is the most famous destination in Vietnam. Ha Long is located in Quang Ninh province, 3-4 hours of driving from Hanoi. Ha Long owns thousands of large and small islands, which makes Ha Long Bay became an interesting and particularly charming landscape. Ha Long is recognized by UNESCO as a world natural heritage. From November to March, it is the time when the Northern area turns to winter, the temperature is quite low, therefore, going to Ha Long Bay this time can hinder your journey. In summer, Ha Long Bay welcomes many visitors from all over the world.
b2. Ho Coc Beach
Contrary to Ha Long Bay, Ho Coc Beach has just been exploited, the beach is wide, the slope is gentle and very poetic. Ho Coc is located in Bung Rieng Commune, Xuyen Moc District, Ba Ria – Vung Tau province. The road to this area has an extremely cool climate thanks to the surrounding mountains. Because it has just started to be exploited, the landscape here still retains its inherent wildness with blue sea, white sand, wide trees and beaches.
Besides these beaches, there are many other beaches and islands from the North to the South Vietnam such as Nha Trang Beach, Da Nang Beach, Phan Thiet Beach, Phu Quoc Island,… 
b3. Long Beach
Long Beach is a beach located on the southernmost side of Koh Rong Island, which is ranked among the most beautiful beaches in Cambodia.
It takes only a few minutes to move from the city center to Long Beach. It is very suitable for relaxing with nature. Along with pure white sand beach, clear blue water, it cannot be denied that Long Beach is a romantic and extremely private place.
Paradise Island – Koh Rong Samloem is dubbed the "Hawaii of Southeast Asia" with many beautiful beaches, including Lazy Beach. Lazy Beach is one of the most beautiful beaches in Cambodia that attracts visitors with clear beach and charming sand. There are many ideal places around the beach for you to snorkel and watch coral or go fishing. In the afternoon, visitors can lounge on the beach, listen to the waves and watch the bright pink sunset with a cocktail. 
There are a lot of beaches in Cambodia that can be included in your list of destinations such as Sihanoukville, Koh Thmei Island,… Just draw your dream beaches, luxury holiday operator will do their best to take you there.
2. Services – Incredible services for your luxury holiday
a. Tour guide
A luxury holiday will not be perfect without a private tour guide. In some travel agent, many tourists feel bothered when they have to follow the tour and listen up to tour guide whole day. However, in a luxury holiday, you will never feel it because you have the right to choose whether you want the tour guide to explain everything or you discover everything by yourself. It cannot be denied that sometimes, it gets easier to have someone to guide you, tour guide in a luxury trip will always appear when you need their help and disappear in your self-discovery time!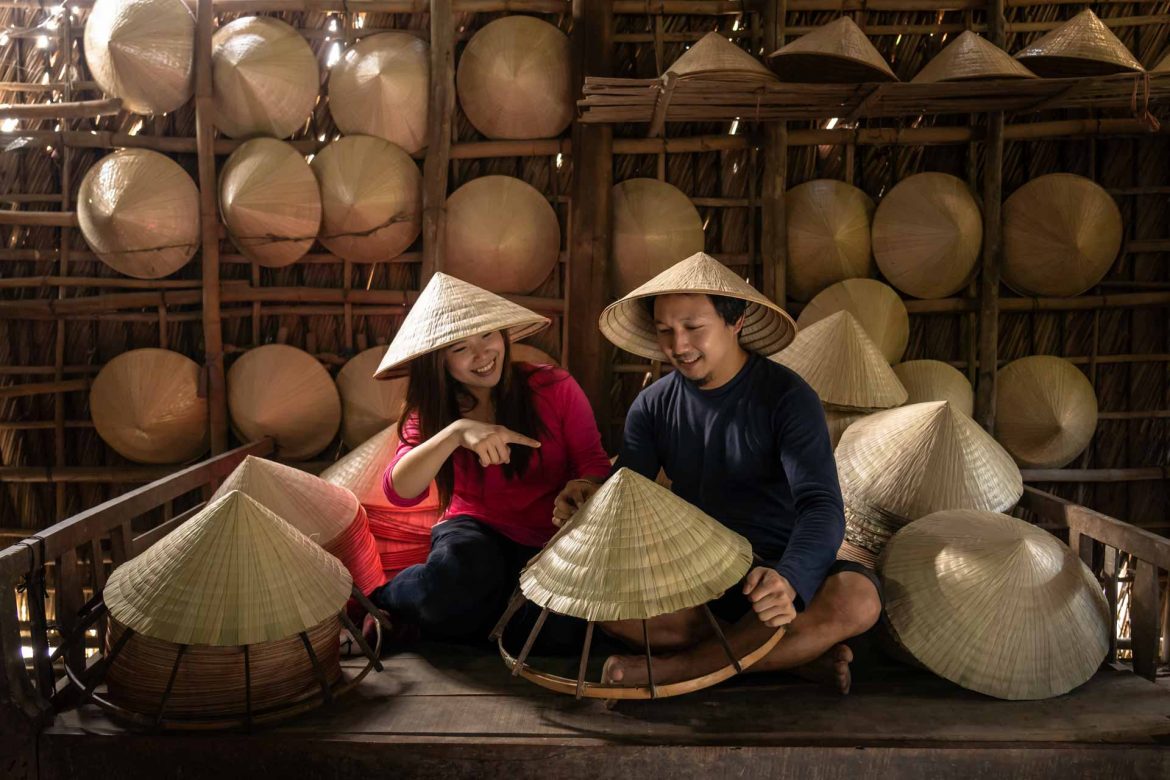 b. Local experts
Luxury tour operators always strongly confident in their knowledgeable staff and local experts are one of the most outstanding staffs here. Local experts acknowledge impressively about all destination. Vietnam and Cambodia are two countries that still exist many corners that even media has not approached. Therefore, local expert can bring you to go to every corners of Vietnam and Cambodia and find out the wonderful hiding places which are suitable the most with your demand. 
c. Language 
Language barrier always is one of the most difficulties that many tourists are worried about. Many tourism agencies serve travellers via English only, which hinders traveller of expressing their requirement. It means that language barrier stops tourist from drawing many ideas for their trip. However, in luxury tour operators, they serve their customers with a lot of languages: French, German, Chinese, Italian, Spanish,… It cannot be denied that you will describe your requirement and idea the clearest when you say your mother tongue or the language you are confident the most. Therefore, when choosing a luxury tour operator, language will no longer be your barriers. 
d. Transportation

 
When joining a trip, moving from one destination to other destinations is unavoidable. Especially in a long tour, you may spend many hours on your vehicle. Therefore, vehicle stick really sticks with you in every trips, that is the reason why you should choose a suitable and comfortable vehicle. Usually, you cannot choose which kind of transportation that you prefer using in normal tourism company. However, if you are in a luxury trip, you can consider and choose the most comfortable vehicle for your trip. For example, in Lux Travel DMC, we own modern fleet of vehicles from standards car to luxury Mercedes Benz. Private jets, yacht, helicopter and many luxury transportation are always willing to serve you!
e. Luxury hotels and resorts
Luxury tour operators invest heavily in developing quality of product. Therefore, staffs check and update the latest luxury hotels and resorts to suggest for your trip. Because of longstanding relationship, luxury tour operators' suppliers will ensure you with not only competitive price but also high-quality service. Luxury resort coming with expensiveness is not always right. Because of long cooperation between suppliers and tour operators, tour operators will try their best to recommend the most suitable hotels and resorts for their customers to build up reputation. After researching accommodations, tour operators will book hotels or resorts base on your demand and reference. Besides, luxury tour operators commit to tourism and social responsibility into every single aspect of business to preserve and protect all destinations for offspring generation. 
f. Food
Traditional food and special food are the food that every tourists want to try when coming to Vietnam and Cambodia. However, there are risks of unsafe food, especially street food. Vietnam is common with good-tasted street food, but the materials to make these food cannot defined. However, you can taste safe street food with the guide of experts from luxury tour operators. Moreover, every Vietnamese and Cambodian traditional will be served to you right in your hotel if you require. Because if you are always afraid of poison from low-quality food, you will definitely when you come back home. In case you miss your homeland food, all you need to do is asking your tour operator.
g. 24/7 support
Every time you call for support to luxury tour operators, they are always willing to help. In spite of time difference, luxury tour operators will never waste you a second, because in any case, waiting is the first reason for hesitation and procrastination to book a trip. Therefore, the luxury tour operator ensure you to have 24/7 personalized support. Time is inestimable. Lux Travel DMC in particular and other luxury tour agents in general will try to acknowledge customer's inquiry and provide a quote as soon as possible. Every client will receive 24/7 support from their arrival moment to departure.
About Lux Travel DMC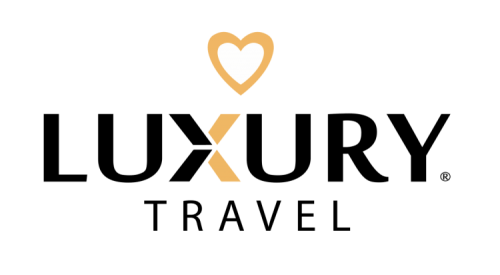 With 15 years of experiences, Lux Travel DMC is confident to insist that our knowledgeable staff will be one of the best companions to your trips. Our outstanding staff will recommend you in finding the most wonderful itineraries based on your tastes and demands. We – Lux Travel DMC attracts more and more high-end domestic and international tourists. Let us be your companions in your Vietnam and Cambodia trip!
Contact Us
Address: No.456 Lac Long Quan Street, Tay Ho District, Hanoi, Vietnam
Phone: (+84) 4 3927 4120
Email: [email protected]
Hotline: +84-336-276-996
Website: https://luxtraveldmc.com