If you are looking for a place to discover with both beauty of nature and ancient of historical atmosphere, Vietnam and Cambodia will be your best choice. Vietnam and Cambodia share long border with many options for crossing. In fact, these two countries share totally 6 international border crossings, therefore crossing border will never be your barrier when you choose Vietnam and Cambodia to be your next destination. There is a variety of ways to cross border from Cambodia to Vietnam. However, each way has advantages and disadvantages. Let's analyze which way is the most suitable one for you!
1. Flight – the fastest way to cross border
Cambodia does not have large territory, but there are 16 airports running to serve needs of trade among countries. Flights to and from Cambodia are concentrated mainly in three main airports: Phnom Penh International Airport, Sihanoukville International Airport and Siem Reap International Airport. In fact, Phnom Penh International Airport is the largest airport in Cambodia, and it is an important focal point for the country's aviation operations.
In addition, there are many public services at airports that make traveling from the airport to the city centers become more convenient, visitors can choose to go by taxi, public bus or some other vehicles.
Plane is always one of the best options when traveling Vietnam from Cambodia. At the moment, there are up to 20 airlines currently operating routes from Cambodia to Vietnam. In particular, we can mention some airlines serving flights with frequent flights such as Malaysia Airlines, Vietnam Airlines, Thai Airways, Pacific Airlines,…
Vietnam Airlines is Vietnam national airlines based in Hanoi. Vietnam Airlines operates domestic flights and international routes such as Asia, Europe, Australia and America. In particular, if you want to come back to Cambodia, Vietnam Airlines has a flight to Cambodia originating from many provinces of Vietnam, specifically:
Phnom Penh – Hanoi flight route: 1 to 2 flights per day

Siem Reap Hanoi flight route: 3 to 5 flights per day.

Siem Reap – Danang flight route: 1 flight per day.
Siem Reap – Ho Chi Minh City flight route: 3 to 5 flights per day.
Phnom Penh – Ho Chi Minh City flight route: 4 flights per day.
Vietjet Air is Vietnam's first private airline, its headquarter is at Tan Son Nhat International Airport (Ho Chi Minh City) and a branch at Noi Bai International Airport (Hanoi). Vietjet develops a nationwide network and plans to develop routes in the Asia-Pacific region. Currently, Vietjet Air only exploits the flight from Hanoi to Siem Reap.
Jetstar Pacific Airlines is Vietnam's first low-cost airline, based in Tan Son Nhat International Airport in Ho Chi Minh City. The airline has two major shareholders, Vietnam Airlines, holds a 70% stake and Australia's Qantas Group holds a 30% stake. Jetstar is one of the airlines that flies to Cambodia from Vietnam, currently it has flights from Ho Chi Minh City to Phnom Penh and Siem Reap.
Cambodia Angkor Air is the number one airline in Cambodia, with 49% of Vietnam Airlines' equity capital. Currently, Cambodia Angkor Air operates the flights:
Flight route from Phnom Penh – Hanoi

Flight route from Siem Reap – Hanoi
Flight route from Phnom Penh – Ho Chi Minh City
Flight route from Siem Reap – Ho Chi Minh City
Because of many mysterious beauty spots that have been an attractive destination for tourists, demand for air tickets to Vietnam has also increased significantly.
Phnom Penh – Hanoi flight: nearly 30 flights per day frequently are operated by airlines: Malaysia Airlines, Vietnam Airlines, Thai Airways, Pacific Airlines. In particular, Vietnam Airlines is the only one that has direct flights to Phnom Penh. Fares for this flight range from $160 to $1200 and flight time for this stage is approximately 3 hours.
Siem Reap – Hanoi: Singapore Airlines, Vietnam Airlines, Pacific Airlines,… provide about 50 flights per day. Fare for these flights oscillates between $100 and $1400. It takes about 2 hours to travel from Hanoi to Siem Reap.
Phnom Penh – Ho Chi Minh flight: Jetstar Asia, Vietnam Airlines, Cambodia Angkor Air,…  are the airlines having the largest number of flights serving this route with about 48 flights operating on Ho Chi Minh City – Phnom Penh route. Fares for this stage range from $70 to $1550, with time to fly only for less than 1 hour.
Phnom Penh – Da Nang and Siem Reap –  Da Nang are also the flights that you should consider.
2. Walking – the best way to discover every corner of a country in a very first steps
Vietnam and Cambodia share 5 international border crossing. Depend on where your last destination in Vietnam, you can choose one of them to continue your trip in Vietnam.
Moc Bai (Tay Ninh) – Bavet (Svay Rieng)

Vinh Xuong (An Giang) – Khaorm Samnor
Tinh Bien (An Giang) – Phnom Den (Takeo)
Xa Xia (Kien Giang) – Prek Chak (KamPot)
Xa Mat (Tay Ninh) – Trapeang Phlong (Kampong Cham)
You can take a taxi, moto-taxi or a bus to go to the crossing border, spend about 40 minutes to 1 hour for immigration procedure. You can walk to discover every corner of Vietnam from your very first steps. Maybe walking will take your time, but it is the most effective and the simplest way to explore a country.
3. Bus – The cheapest way to move from Cambodia to Vietnam
Bus is a common way to move to Vietnam from Cambodia. Many tourists choose bus because of its price and convenience. Taking a bus from Phnom Penh to Saigon (Ho Chi Minh City) is the most common way that tourists choose to cross the border. Many tourists wonder whether they can cross Vietnam and Cambodia border from Siem Reap directly to Saigon, there are some agency will offer this but you will still stop in Phnom Penh before going to Ho Chi Minh city.
The bus will take you from 6 hours to 11 hours. Overnight bus is the bus that takes you 11 hours. Why does it take that long? Because these buses have more stops and go by night. In fact, the borders are open in business hours, therefore you have to spend a few hours to the open time. It is necessary to find information carefully about which bus company you will choose. Some buses have free toilet but some others do not have. Some buses provide free lunch, and some other buses do not provide, therefore, you have to prepare it by yourself or buy it in the stops or bus station. Besides, many buses provide sleeping berths with double sized berth, as a result, you have to share it with a stranger.
If this is the first time you intend to choose bus to go to Vietnam right after finishing your trip in Cambodia, you should spend your time on finding which bus is the most reliable for you:
Sapaco – Bus company goes with prestige and quality
Sapaco is one of the bus companies going to Vietnam and receiving high trust from visitors. This bus also provides a number trip going back to Cambodia and integrates popular attractions in such as Phnom Penh, Siem Riep, Sihanouk Ville … In addition, to create the most favorable conditions for tourists, this bus organizes additional Vietnam and Cambodia tours, therefore, you can easily select and explore this beautiful land.
Sorya – The best bus company to Vietnam today
As a Cambodian bus company, Sorya has a representative office in Vietnam. The strength of the company is that although the staffs are Cambodian, they all speak English and Vietnamese quite well. Besides, the bus is a modern two-floor type which is very convenient and gives visitors an extremely comfortable feeling. You can book tickets to go directly to provinces as far away as Sihanouk Ville or Siem Reap without having to change bus in the capital like other firms. So it is not exaggerating to say that this is the best bus company going to Cambodia today.
Kumho – A reputable and reliable bus company to Vietnam
According to travelers who have used the service, Kumho is a good quality bus with enthusiastic and attentive staff. Founded in 2007, this bus company is currently operating many different domestic routes and especially trips to Vietnam. With enthusiastic staffs and high-quality bus, this is a good choice for your trip to Vietnam.
Long Phuong – A cheap bus company to Vietnam
Referring to the common bus company to Vietnam, we cannot help mentioning Long Phuong. The predecessor of this company is Mai Linh Cambodia Express, which has a lot of prestige in the field of bus transportation to Saigon from Phnom Penh. This bus company is highly appreciated by tourists because of its good quality and very cheap price compared to the bus company. If you want to have a convenient and most economical trip to Vietnam, going by bus will definitely not let you down.
4. Motorbike – the best idea for adventure enthusiast
In the past, running a motorbike from Cambodia to Vietnam did not take much of your time on paperwork but now if you want to run a motorbike to cross Vietnam and Cambodia border, you need to register your motorbike in advance with the customs (in the area you stay) and you must have an approved driver's license in Vietnam.
a. Procedures to bring motorbikes across the border when traveling
Documents to prepare in Cambodia before carrying motorcycles across the border:
Passport: You must have a full passport to do immigration procedures at the border gate.

Vehicle documents: Must be fully prepared with vehicle documents, and vehicle documents are the official vehicle documents, do not change the name, change the owner. Because, if there are any problems, it will make it more difficult to bring vehicles across the border.
If your driver's license is not written by English, it is recommended to change a new driver's license because the English part will be easier when circulating and checking information.
If you were asked, do not forget to explain the reasons why you go to Vietnam, and what the purpose of bringing the vehicle across the border is. Besides the purpose of traveling, exploring and experiencing, you should also commit to ensuring your own safety, the indigenous people and taking full responsibility if any unintended problems occur.
b. What kind of motorbike should you choose to be your companion?
Many travelers suggest that the XR 150cc will be one of the best motorbikes for Vietnam and Cambodia terrain. XR 150cc is recognized to be the easiest to control and maintain in the long road or cross border.  
Besides, you also should take a look on Honda Blade Semi Automatic that can be fixed everywhere. However, according to statistics, Honda Blade remains to become the most reliable motorbike over long distance even though it is in the cheapest price.
Travelling by motorbike is not common way to cross border, however, with an adventurous attitude, it will become one of your life experience.
c. Notice about crossing border by motorbike
Firstly, travelling by motorbike will be easily lost if there is no guide map or no preparation for topography, there will be some difficulties on the way.
Secondly, roads in Cambodia are quite similar to Vietnam, and public transport in the Vietnamese city is mostly motorbike. When you take part in Vietnam traffic, you will witness the habit of honking horns of Vietnamese people. However, notice that when driving here, you should not squeeze the horn in any way to avoid noise pollution and raise awareness of traffic.
Thirdly, Cambodia is a paradise of Honda motorbike. 100 cars on the road, 99 motorbikes are Dream. Similarly, with cars, it is mostly the RX300 of Lexus and Hilux of Toyota.
Fourthly, Cambodia has 3 main types of fuel: gasoline 97 (Superior); gasoline 92 (Regular) and Diesel oil. The price of gasoline will be gradually higher when it gets closer to the capital. In Svay Rieng, the price of oil is 2,200 riel, in Phnom Penh it is 3,000 riel. Each gas station has different prices. Therefore, choosing a suitable motorbike and preparing carefully from Cambodia is the best way to have a perfect motorbike trip to Vietnam. If you do not spend much of time for choosing a good motorbike, any single problem that happens to your motorbike will delay your trip for few hours or even few days. It is necessary to choose a motor that fits with Vietnam and Cambodia terrace as well as your driving experience. The more carefulness you have, the fewer trouble you have to face with.
Crossing border with a motorbike is not a common way for travelers, however, it is extremely an amazing and exciting thing to do at least once in your life. This will require you to have the right amount of time, recklessness and adventurous attitude, but it will become an unforgettable memory in your lifetime experience.
5. Car – the convenient way for group trip or family trip
a. Lend a car and drive it by yourself
Essential documents
You have to have cross-border transport permit to drive a car by yourself. Detailedly, you have to prepare the list of following documents:
Passport of everyone in your car

Driving license

Car insurance

Vehicle registration book
Remember to print the above document each and bring them to submit. There are no printing or photocopy service at the border gate and when you forget to prepare all those documents, it will really waste your time and money.
Procedure at border gate
First, each person will bring a passport to the customs to check and stamp the exit to your passport.
Next, you have to bring all the relevant documents to the car and the transport document to a counter at the border gate to pay fee.
Finally, go to your car and run through the border and the customs officers and the border guard will check you and your car here.
When everything is done, we will be allowed to run across the border area between the two countries and proceed to the customs area of ​​Vietnam.
You will bring your passport here to stamp the entry, then drive a few dozen meters more to a vehicle inspection office, vehicle registration document and done.
b. Luxury tour operator
It sounds complicating with the procedure of bringing a car abroad. However, you can totally relax your mind if you choose a luxury tour operator instead of handle all those things by yourself. Problems occur in the border may delay your trip and make everyone in the car feels tired, but if there are agents or tour operators for your luxury trip, they will not only take care procedure process but also provide a lot of interesting services. For example, when you choose Lux Travel DMC, you will be free to choose type of car, route, destination that you want, and forget all procedure! A luxury trip operator will do everything and all you need to do are sitting and watching the view behind the window glass.
6. Boat – one of the most unique experience for tourists
To make your trip from Vietnam to Cambodia become an unique experience, do not forget one of the most romantic types of transportation: boat. You will have a unique experience ever by making a journey from Cambodia to Vietnam with boat. Boat is a common way to go sightseeing, however, if you travel from Cambodia to Vietnam, it will take you much of time. Therefore, you can take a speedboat or a cruise.
7. Mekong cruise – the best way to go sightseeing
In order to make your trip become more interesting, a luxury cruise via Mekong river will be the best way for you to discover the magnificent part of Vietnam and Cambodia.
Cruise service for watching the sunset on the Mekong River in Phnom Penh brings a peaceful and relaxed feeling to visitors. Watching the sunset on the Mekong River, visitors will enjoy the special end of the day on the wooden boat. in an hour watching the beauty of Phnom Penh capital, when the sun is going down towards the end of the horizon, it is time for learning about fishermen's life.
Take a boat to watch the sunset of the Mekong River, visitors will observe the scenery of the two sides of the city and feel the fresh and cool air. In addition, if you love an appointment on the river, you can order a meal right on the cruise, or ask for a coffee and immerse yourself with the melody, sound of Khmer people's traditional instruments.
It can be said that watching the sunset is one of the most interesting activities and great experience on the cruise. You can book a tour right at the hotel where you stay during the Vietnam trip, or buy a tour at the travel agent right next to the river.
You will be taken from the hotel you are staying at, then go straight to the pier and start the wonderful experience, the journey to discover the historical Mekong river is full of fun. Squeaking up, your journey begins!
Phnom Penh is located at the crossroads of the Mekong River, consisting of four branches from the Tonlé Sap Lake, one branch from the upper part of the Mekong River, one of the Mekong River flows into the Tien River and the last one flows to the Hau River of Vietnam.
Thanks to being located in this privileged position, the experience of watching the sunset on the Mekong River becomes more meaningful, you can observe the grandeur and the vast flow of the Mekong's water. The cruise will anchor right at the river crossroads, therefore, visitors can feel the freshness and tranquility of Mekong River.
Watching the sunset on the Mekong River in Phnom Penh in 1 hour, visitors will have chance to admire the best end of the day, the bright golden sunset on the river surface gradually changes to red and bronze, and slowly comes to the end of the horizon.
The trip will take you to Tonlé Sap lake – the largest natural lake of Southeast Asia, which is also known as Tonlé Sap. From the cabin, you can also see many famous places in the capital are flooded with golden light such as the Royal Palace, the pub bar, cafe or ancient French libraries and houses.
From the cruise on the Mekong River, visitors can also observe the activities and lives of Cambodian who are born on the Mekong River. The boats, which contain the whole family, all life activities are associated with this river. As a result, visitors can feel the peaceful life, slow pace of life of Phnom Penh city.
Dozens of large and small boats serve for the interesting journeys on the Mekong River. Usually, the boat will leave at 5:30 pm until around 7:30 pm, then return, each trip lasts between 1 and 1/2 hours. Fares fluctuate for foreigners from 6 USD equivalent to 15,000 Cambodian riels.
Every day Mekong River welcomes several hundred to thousands of tourists both at home and abroad. Especially, this number is even higher at the weekend or in festival time. Traveling to Vietnam, visitors must definitely try this wonderful experience!
About luxury travel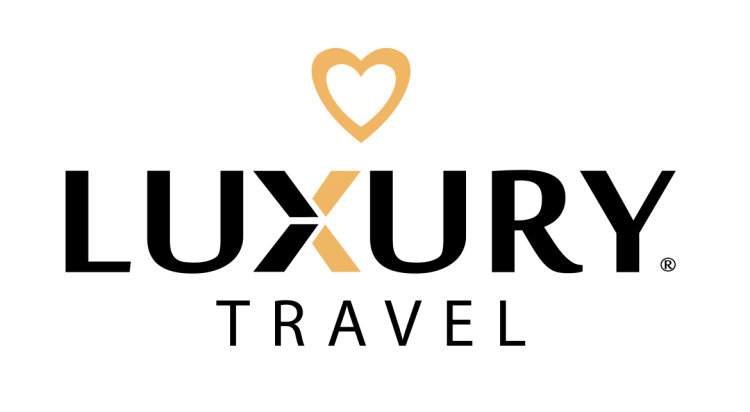 There are a lot of types of transportation that you can choose to move from Cambodia to Vietnam. It depends on what feeling you want to have during the trip. If you would like to sink in a romantic view, watch the sunset and have a meal on the river, you can choose a boat, a speedboat or a cruise. However, if you are an adventure enthusiast, a motorbike will be your best companion!
Travel Luxury will not be not only your assistant but also the one who make your dream come true! Every demand and every image that you have in your mind about your dream trip, we will do our best to make it possible! We are confident to make your trip to be your best journey ever!
Contact Us:
Address No.456 Lac Long Quan Street, Tay Ho District, Hanoi, Vietnam
Phone: (+84) 4 3927 4120
Email: [email protected]
Hotline: +84-336-276-996
Website: https://luxtraveldmc.com