Are you confused on private tours to Vietnam and Cambodia? Is it safe? – Yes, definitely! Safe, Affordable and Amazing experiences on these beautiful countries are waiting for you to explore.
Travel is to immerse yourself into a new culture and get a deeper understanding about other cultures and their people and cuisine. If you are wondering what to spend your summer vacation – it is worth a try to land on Vietnam and Cambodia. Cambodia and Vietnam mysterious history about prosperity and terror will be curious to visitors with a variety of amazing travel experiences and widely different geography and unique cuisine.  Wandering above the gorgeous white sand beaches under the coconut palms or through endless green rice terraces, exploring local cuisine and falling in love with the extreme kindness of the locals will make your summer time more interesting and meaningful. Due to its safety and hospitality, private tours to Vietnam and Cambodia are more preferable. Why? – Let's have a look how private tours benefit your trips.
1. Why should you consider private tours to Vietnam and Cambodia?

a. The comfort to enjoy your customized itinerary
Private tours mean you do not have to depend on other people like a group tour – you can customize your wish list as convenient and flexible as you want. Group tours with dozens of people cover a list of places and choices,  but some which may not be of your interest – It is such a waste of time and even not fulfill your wish.
You can design your own plan with friends or family vacation. You can consult reviews online or via friends and be eager to explore primitive or adventurous places.
Unlike group travel tours, everything is planned available. By contrast, for private tours, you have to plan your own trip from scratch – from the beginning, asking for reviews, customizing the trip to the most convenient approach like traveling by plane or car, or staying at a hotel or a homestay, all are in your favor and budget. You can also add your personal touch, or adjust your plan by adding more exciting or reduce the less attractive destinations.
As a result, the final plan will be what you've designed yourself to be the way you enjoy it most – it will be much more encouraging and relaxing than group travel tours. And of course, larger group tours via agencies will never enable you to create and customize your journey like this.
b. Higher flexibility for your journeys
Flexibility is for sure in private tours as you are the planner and it is yours. Whatever you want, adding or deleting some places or activities is up to you. Tours can often be extended or booked for consecutive days with the very same guide if you are tired after long distances among the cities or just wish to explore the culture and new places. On the contrary, large group tours with many people have scheduled a fixed plan for that day, there is no much time to stop and take pictures or access closer to the local culture and people. In larger groups, you must follow the tour guide and even run to catch up with them, in order not to be lost.
Flexibility, therefore, is the most favorable benefits of private tours – it all depends on what you want, just inform your tour guide if you want.
c. Off-the-beaten-track destinations
Dotted with the rich history for centuries, Cambodia and Vietnam remain its intact beauty, especially in rural areas. All kinds of tourist attractions are available, islands, beaches, highlands, cultural heritages, temples, architecture structures or just local life exploration and cuisine tour are waiting for you to experience. Moreover, as Cambodia and Vietnam are safe, solo travel to off-the-beaten-track places is also ideal and worth a try.
Marvelous and charming highlands
One of the most amazing spots for adventure and culture lovers in Vietnam is Hagiang. Scenic mountainous landscapes, pristine scenery and diversified cultures of over 20 ethnic minority groups are what remind visitors when thinking about Ha Giang. The mountain ranges soaring up will give a breathtaking view when we are at mountain summits. Deep valleys, dense forests together with amazing waterfalls create incredible scenery. In late spring and early autumn, the region looks colorful with rice terraces, while in the winter, the mountains are crowned with snow. The rustic beauty, the tranquility of the small plants, the peach blossoms and a long stretch of circuit triangle flowers together with and a lot of rare and brilliantly-colored roses attracts thousands of both local and foreign tourists every year. Riding on over 180 km on passes and admiring the marvelous natural beauty of Vietnam will be such a memorable experience.
What about Cambodia? Exploring the Cardamom Mountains (Southeast Asia's largest remaining rainforest) with a swathe of rare and endangered flora and fauna makes any your adventurous travel more incredible.
The Floating Markets
If you wish to get closer to the countryside, Mekong Delta Vietnam and Siem Reap floating markets are really great suggestions. Every year it attracts millions of visitors coming here to explore dense rivers, canals system, house stilts and lifestyle of the locals.
Floating markets have long been a part of the locals in Southern Vietnam and Siem Reap from generations to generations. Spending their most lifetimes on rivers, people are used to living on floating boats. For them, floating boats can be not only their houses and but their place of trading fruits, food, agricultural products and many others as well.
The floating market is where the locals can sell and buy their products and fresh food hung on the poles while visitors can travel around just to enjoy their vibrant life or buy something to try to make a bargain. You can find floating bars, floating restaurants and the same kinds of shops as on the land. And, sitting on the boat and sipping a coffee or tasting a Southern Vietnam noodle is such an incredible moment.
d. More personalized attention from tour guides
It is understandable as small groups will get greater attention from tour guides (if any). They will communicate, introduce you about the local culture as well as tricks to avoid tourist scams and tips to take care of yourself better.
When visiting new lands, communication with the locals will give you more chances to get closer to their culture including their customs, festivals, rituals, handicrafts or cuisines. Private guides will be your interpreters in case you cannot understand and communicate in the local language, which will minimize the cultural barriers and embarrassments, especially in limited time.
Moreover, local tour guides enable you to explore primitive landscapes and several spots unavailable on the Internet.
e. Real life movie set to yourself after the busy life
As small countries lying on the east coast of the Pacific Ocean and possessing naturally favorable conditions, Vietnam and Cambodia are perfect choices for a retreat with many different kinds of attractions and tours. Especially, naturally blessed with over 4,000 islands, it is no surprise when Vietnam has become such a hit with tourists wishing to spend their vacation on an isolated and peaceful island. Clear crystal blue water, white smooth sand beaches, charming scenes together with unique local life create an irresistible appeal to every tourist coming to these islands at the first sight. This is really a great chance to relax or just simply spend quality time enjoying a new place together away from the bustle and hustle of modern life.  
The floating market is really such a highlight in Cambodia and Vietnam. Hundreds and thousands of boats packed with vivid colors of abundant fresh fruits, vegetables, seafood, handicraft goods, regional goods or aquatic products or even the supply different animals such as snakes, tortoises or birds will amaze every tourist. You should not miss Cai Rang, Cai Be and Tra On floating market and Siem Reap floating markets.
The rural characteristics, the vibrant atmosphere of the floating market and the friendliness of locals will certainly give you memorable moments to conquer new land, to experience a new culture uniqueness and even to ease your mind after the bustling life.
The peace, hospitable people and cultural diversity will definitely ease your soul and give you the best moments to escape from the busy life.
DISCOVER NOW
2. Why should Vietnam & Cambodia be on your list?
a. Primitive natural beauty
Despite as a small country, Vietnam has become such a hit in Southeast Asia with tourists by hundreds and thousands of natural wonders, fantastic natural beauty and cultural complexities, and dynamic megacities and hill-tribe villages. Each region impresses visitors by different landscapes ranging among three most wonderful destinations in the North, the Middle and the South of Vietnam.
Naturally blessed with diversified landscapes ranging from highlands, valleys, forests, national parks, temples to beaches, bays and islands, Vietnam is undoubtedly a great destination which enables travelers to enjoy different kinds of tourism. The irresistible appeal of the top tourist attractions in Vietnam such as Halong Bay, Moc Chau, Ba Na Hills and Hoian has attracted millions of travelers each year.
What about Cambodia? A mysterious land "the Kingdom of Wonder" with friendly locals is dotted with an array of unforgettable views, people and experiences. It is ideal to explore the Cardamom Mountains (Southeast Asia's largest remaining rainforest), riding up Bokor Mountain, hiking through Kep National Park, hanging out with Mondulkiri's elephants or explore Kirirom's pine forests.
Especially, both two lovely countries are home to many world's cultural heritage sites such as Angkor Wat or Halong Bay.
b. Hospitable locals
With a Buddhism-based culture and traditions, Vietnamese and Cambodian people are very friendly and kind. Although they are sometimes quite conservative but still willing to help foreigners. They are eager to help you if you get lost or attentively show their cuisines, handicrafts or festivals if you wish to travel like a real local.
The way that Cambodian and Vietnamese people help others may surprise you a lot. Many travelers to these countries are humbled by the kindness and generosity of the locals. If you are in clear need of help, they will assist at anytime and anywhere. Whoever you are, don't worry, even it is your first time in these countries, the locals are eager to invite you to join them at their table with share snacks, attend their family meal or take part in festivals, or even just simply say hello to you in the street.
Discover the beauty of Vietnam Cambodia tour
c. Cultural diversity
Both Cambodia and Vietnam are home to ethnic minorities. Just in Vietnam, over 50 different groups create the culture diversity. So when coming to Vietnam and Cambodia, tourists will not only explore the stunning and primitive natural beauty but the unique culture of the locals as well. For example, not only famous for its high-valued cultures, Central Highland Vietnam attracts travelers by the wild of mountains and herds of elephant. Especially, taking a deeper discovery into the jungle, tourists will be amazed by its stunning beauty with different kinds of flowers and trees as well as the marvelous waterfalls and rivers. High-valued cultures are also Central Highland's identity.
The ethnic minority groups here still well remain their traditional lifestyle as well as cultural activities and festivals or ceremonies. The houses on stilts, heroic epics and the Space of Gong are what appear on our minds when talking about this mysterious and heroic land. Especially, the traditional music of the ethnic people, with unique musical instruments like T'rung and Klong Put, is such a hit of Central Highlands in particular and Vietnam culture in general with tourists. Also when coming to this diversified and unique cultural land, we can Gong Culture, a UNESCO Intangible Cultural Heritage and a pride of Vietnam culture in the world. Naturally blessed with amazing mountainous landscapes as well as charming and distinctive cultural identity, Central Highland Vietnam is such a great choice for highland discovery.
d. Diversified cuisine
When coming to a country, not only the local people, places or experience, but also the cuisine impresses tourists. Vietnam is divided into three regions, including the North, the Central and the South. Although there are common features in the dining style still have different characteristics in each region. It can be resulted from the differences in geography, culture, climate, and taste, but above all, it contributes to bringing richness and diversity to the cuisine of Vietnam. What about Cambodia? Located on the Southwest of Vietnam, Cambodia's cuisine will also amaze you with different dishes reflecting its culture and climate.
3. How to enjoy private tours to Vietnam and Cambodia? – 5 easy step to book a tour/travel with Lux Travel DMC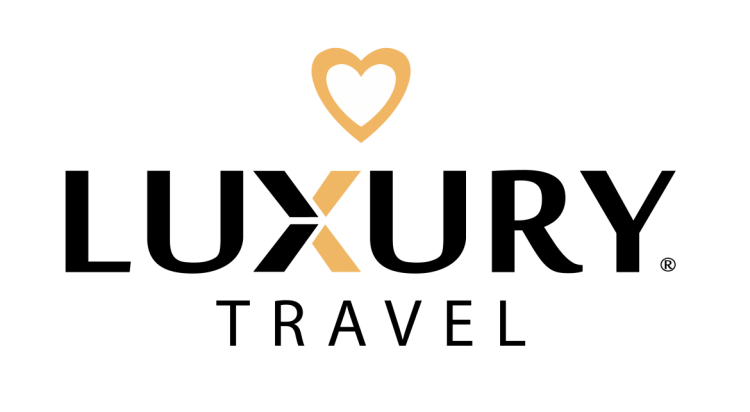 Private tours give you freedom, independence and flexibility to explore whatever you want and your wishlist. Safety, cheapness and friendliness really make Cambodia and Vietnam must-see destinations on your list. However, if you need a private assistant for your plan, feel free to contact us, just 5 easy steps to get your journey started right now! Just:
Send us your inquiry

Get the first draft within 24 hours

Customize your holiday

Make payment through a secure system

Get ready for your dream trips
Hope this review can be helpful and assist your amazing experience in Cambodia and Vietnam.
Contact Us:
Address No.456 Lac Long Quan Street, Tay Ho District, Hanoi, Vietnam
Phone: (+84) 4 3927 4120
Email: [email protected]
Hotline: +84-336-276-996
Website: https://luxtraveldmc.com