1. Vietnam and Cambodia – an appealing multinational tour for summer vacation
Welcome to Vietnam and Cambodia, the countries which will absolutely reveal many amazing secrets for you during your holiday enjoyment!
Here, the two nations within Indochina is located in the Southeast of Asia, and also famous for the diversity of nature, culture, a variety of peoples and cuisine. Vietnam has been well-known as the combination of a-thousand-year-old civilization, the bustling atmosphere of modern cities, together with slow life path and peaceful natural landscape of the mountainous areas. Meanwhile, Cambodia has caught millions of tourists' attention because of its long spreading beaches, unique architecture and majestic scenery lasting for every season.
Coming to Vietnam and Cambodia as a way to relax after hard-working periods of time, you should prepare multiple things in advance. Otherwise, you will have to handle a lot of unexpected problems during your summer vacation there. So, why don't you take notice of these following recommendations? They will be applicable to any tour that you intend to take.
2. Consider weather condition in your summer holiday time
Summer is such an ideal time to visit Vietnam during your holiday. You can plan a vacation to explore the wonderful beauty of lines of beaches in the north during May and July to avoid the stormy weather. You can have a tendency to take a holiday tour to enjoy the fresh and comfortable seaside in the middle and the south of Vietnam within May till August. The temperature varies from 30 to 37 Celsius degree. The west of Vietnam provides the most ideal climate for domestic and international visits, as it is dry and sunny within the whole year. However, travelers prefer to come from May to August. For hiking and trekking activities during summer vacation, it is recommended that tourists' stopover time is in the period of February and May, as the weather is cool and safe enough for a hazardous adventure.
If Vietnamese weather creates the best opportunity for tourist to come and relax, the weather in Cambodia seems to go further wet and rainy. However, the rains often come suddenly and the stop right away, with the temperature oscillating from 18 to 20 Celsius degrees. It could be a factor to make their visits challenging, going to Cambodia at this time of the year can really give them the best enjoyment, as there are peaceful, quiet and private tourist attractions for the families, couples, and friends.
In case you want to plan a perfect summer vacation without the disturbance of the weather condition, you'd better ask the local guides for more information.
3. Draw up your budget during the summer holiday tour
Let's consider how much you will have to pay for a summer vacation package in foreign countries while this is the first time you have taken your step on those nations?
First, decide how long you will stay for your holiday tour
Second, draw out where you desire to go, research them and put them into your list.
Third, make a discussion with your companions to figure out the limitation of your budget.
Fourth, make a reservation of the summer holiday tour as soon as possible, as you will get some promotions or discount from the travel agent.
Finally, save an extra reserve for unexpected circumstances such as hiring vehicles, tasting out food specialties or other activities.
However, if you don't even care about the cost, feel free to go as it's your summer holiday, it's time for you to enjoy the best thing included in Vietnam and Cambodia summer tour package.
4. List out holiday destinations
Going to Vietnam and Cambodia for a summer holiday, here are the best destinations to put into your itinerary!
a. Sapa – the appealing stop for hiking and trekking
Sapa would be a perfect holiday for you to try within summer if you are a fan of nature and discovering activities. It provides you with the majestic view from the highest peak of Indochina – Everest and the flowing lines of terraced rice paddies. From Sapa, you can pay a visit to the minority groups in the mountainous area.
b. Ha Long Bay – the best nature complex wonder
Halong Bay is recognized as one of the New Seven Natural wonders of the world in 2002. Being on a luxury cruise tour, enjoying sightseeing on a seaplane trip or paying a visit to different limestone caves in Halong Bay will be an incredible remark for your summer vacation. If you want to wander those famous surrounding islands such as Cat Ba, Quan Lan, Tuan Chau or Bai Tu Long, you might need to contact the local expert for making a reservation.
c. Visiting Nha Trang to explore the enjoyable lifestyle
Vietnam has also got a long line of beach running from the north, passing the middle part and even to the south-central coastline. Nha Trang has taken advantage of the intermediate flow to be of the finest and most worth-visiting beaches in Vietnam. You can choose to explore Nha Trang by deepening in the cool fresh water of the sea, starting a cycle tour to visit Thap Ba hot springs, Po Nagar Cham towers, and other stops. On the island, there comes a range of luxurious and high-end beachside facilities (spa, bar, restaurants, and resorts). All in one, it will leave the highest satisfaction for your summer vacation.
d. The must-go destinations for bustling lifestyle 'zealots' – Da Nang
The golden terminus that most young travelers enjoy coming to Vietnam is probably Da Nang. Danang resides its beauty in the great Marble Mountains, Son Tra Peninsula, Hai Van pass, Non Nuoc beach, and its own fantastic unique look when the night drops.
One of the most trendy and attracting places that you must visit is Da Nang golden bridge. Having been constructed for nearly one year, the Golden Bridge brings the magnificent view sights for tourist when visiting Da Nang. This artificial achievement was built by the support of the two giant stone hands. From there, you can admire the scenic overlook of Ba Na Hill. Therefore, it is becoming more and more famous than ever.
Coming to Da Nang, not only can you experience the immense space of the beach, the special taste of traditional cuisine, but you can also set yourself in the free mode to absorb every good, great and even perfect things during your getaway time.
e. Phnom Penh – the impressive capital for international tourists
Whenever arriving in Cambodia, the first place that everyone will pay attention to is its beautiful capital city – Phnom Penh. This ideal place has long been synonymous with a wide range of museums and architectural designs (Silver Pagoda of the Royal Palace, the National Museum of Art and Wat Phnom).
Tourists can also consider the option of taking either an interesting food tour or cultural discovering tour, as Phnom Penh has many stops of exceptional interest. You can enjoy the sense of the crowded, lively and true lifestyle of the residents here by following them step by step to approach their daily lives. Never forget to put Phnom Penh into your summer holiday itinerary!
f. Visiting Siem Reap to an open-minded exploration
Just four to six hours getting a taxi from Phnom Penh, you can reach the major tourist hub of Cambodia – Siem Reap. If you are finding a kind of cultural getaway, this place will suit you perfectly.
As you drift across Tonle Sap Lake, a picture of daily working in the floating village is appearing right in front of you. They make use of the lake surface to build houses, create the market and tourist attractions for travelers to come and enjoy. Meanwhile, if you intend to visit the Khmer's architectural achievement, Angkor Wat complex, will be the next discovery point. It's worth trying to admire the fantastic sunrise moment going over Angkor Wat. We just leave it here and let you explore more of Siem Reap when you really get into the summer vacation.
g. Song Saa private Island – lay claim to its name
It's Song Saa private island that will serve you the best private, peaceful and enjoyable summer holiday on the beach. Its situation in the untouched Koh Rong archipelago gives Song Saa the fresh and clean atmosphere. The island is so picturesque that you can even lie on the lounge under a long line of coconut trees, close your eyes, and admire the breathtaking sense of nature. For summer activities, it will be wonderful to try a variety of water sport like kayaking, scuba diving, snorkeling, and swimming.
What could be more buoyant than a spa and meditation session after sunbathing on the beach, then gather together with your partner, family or friends to enjoy the luxurious dinner while pampering yourself into the fresh wind from the mysterious ocean?
In general, those destinations are just seven of the whole list of where to go in Cambodia and Vietnam. You can absolutely plan a mixture of those recommended places and other stops that you want. It all depends on your tour itinerary and the amount of time that you desire to go. Tell us what you want and we'll let you know what we can do for you.
5. Work out types of traveling
There are basically two main types of traveling.
Self- traveling is considered one of the most attractive and challenging activities nowadays. People list out the things to do and to spend, then they just feel free to go anywhere they want, to proactively do whatever they desire to do. All they need is freedom, exploration, and satisfaction. However, during their journey, they will get some unexpected troubles. Specifically, they probably have to spend a lot of time finding their accommodation which fits their budget, making a list of what to do, what to eat, what to buy, etc.
In contrast, following a travel agency tour will be the best supporter for you during your summer holiday. Just imagine you are from Western countries, and you have never been to Vietnam and Cambodia before. You have to spend a week, a month, even longer to make a plan of what to experience in your trip. Instead of that, why shouldn't you leave your trust in a travel company like Lux Travel DMC, where you can customize your type of activities as well as your itinerary? This is the biggest discrepancy between the three-star agency and five-star company.
6. Make accommodation reservation in advance
After deciding the length of your summer vacation in Vietnam and Cambodia, you should carry out the resort or hotel that suits your demand, budget, and purpose. We recommend you to book a room package with enough luxury, good services, suitable scenery, and location. Moreover, it must also include extra services such as spa, golf, dining and water sports for you to experience.
Up to now, many resorts, hostels, and hotels are continuously offering a variety of appealing summer holiday package. However, you can not ignore the case that the hotel that you tend to stay is fully booked, and you have to take another option. In order to reduce the risk of having no chilling accommodations, don't hesitate to contact us to get more information.
7. Proper luggage preparation beforehand
Before departure, you should research some information about luggage stipulations or advice from those prior travelers. It's your choice to bring with you the best outfit and accessories that you prefer to wear during your Vietnam and Cambodia summer vacation. Then, don't forget to buy the skin care cosmetics such as moisturizer, suncream, face soap and so on. To avoid the boredom when you are on the way to Vietnam and Cambodia, let's prepare something to chill out like magazines, headphone, books or your favorite snacks. Make sure that you've got all the things serving for your photo shooting activities.
In addition, you must also double check the passport, credit card, cash, and other essential things. Especially, you are traveling abroad, so ensure that you have exchanged money and brought an international credit card with you. In case of sickness or any arising diseases during your summer holiday, you are recommended to buy aspiring, anti-diarrheal medicines, etc.
8. About Lux Travel DMC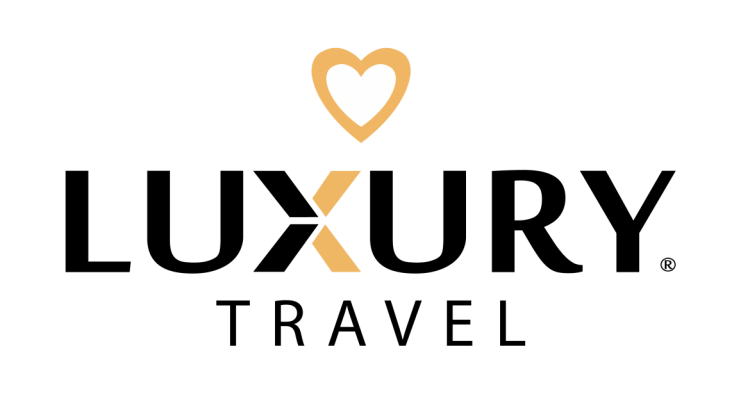 There is nothing ridiculous and awesome than spending a week, 10 days or even 15 days on discovering a new land like Vietnam or Cambodia in your summer vacation. It is true that Vietnamese and Cambodian economics have not developed that far, but day by day, they are making effort to bring you, the customers, the best services and tourism strategy. It can be clearly seen during the recent decade.
Paying a visit to Vietnam and Cambodia, you will witness how much you love those places, whether you could leave their tourist attractions without any meaningful memory in your mind. Therefore, right now, right here, let's plan a trip for you, and for your beloved ones!
Here we are, Lux Travel DMC! We commit to providing the luxurious summer vacation tour package for domestic and international travelers. From the enthusiastic and high-qualified staffs, we ensure that you are trusting the right people. Let us fulfill your summer holiday in Vietnam and Cambodia!
Contact Us:
Address No.456 Lac Long Quan Street, Tay Ho District, Hanoi, Vietnam
Phone: (+84) 4 3927 4120
Email: [email protected]
Hotline: +84-336-276-996
Website: https://luxtraveldmc.com