1. Privacy – the most priority for customers of a luxury tour operator
Most of the tours in Lux Travel DMC are private. It means that the tours will be tailor-made for each tourist, not following any group, personalize as much as possible for all customers' demand or hobby. 
Privacy not only impresses you through private guide but also private vehicle. But why you need a private vehicle? Let take a look at Vietnam and Cambodia transportation. 
Vietnam and Cambodia transportation have one common: traffic jams. 
Traffic jams in Vietnam
In Vietnam, Hanoi and Ho Chi Minh are two cities that traffic jams happen the most frequently. It seems hard to find fix hours for traffic jams because it always happens in a whole day in some streets. However, traffic jam is the worst during peak hours, the time when everyone goes to work (8 am – 9 am) and comes back home (5 am – 7 am). Especially when it rains, imagining about driving gets more obsessive, taxis will become more luxurious than ever. For example, when you go to the Old Quater at the weekend, it is so difficult to call for a taxi or book a grab. And now you have to face with a new challenge – "fake taxis". "Fake taxis" are the cars being disguised to look like a real and reputable taxi brand such as Mai Linh, Taxi Group or Vinasun. However, their actions are unacceptable. They bargain for a higher price without using taxi meter. Or even if they use it, they will cheat you through those fake taxi meter. 
Traffic jams in Cambodia 
Traffic jam is an obvious problem in Phnom Penh. There are small and narrow roads but too many vehicles. While Phnom Penh population and vehicle usages are increasing considerably, the roads stay the same size. 
The most annoying thing that traffic jams cause in both countries is the drivers' behaviors. Instead of waiting calmly, they try to drive on the pavement, ignore traffic laws, cross red traffic light. Therefore, it is getting more dangerous for other traffic participants, especially pedestrians. Or even when you get on a bus, you may deal with pickpockets, crowding bus,… 
However, it is not necessary to worry about those things when you have your private vehicle with a private experienced driver. You will never meet any "fake taxi", you will never have to deal with the case when you are locked in a car and just can get out when you must pay 10 times higher than the real price, no pickpocket,… With an experienced driver, he will know how to avoid the crowding roads. And all you need to do is sitting in the car and watch the roads, stores, and pedestrians,… 
2. Local experts – who make the trip closest with your dream trip 
As having said, you will draw your ideal trip, and we will make it become real. To make your dream peak the highest satisfaction, we cannot deny the effort of local experts. Local experts are the one who extremely is knowledgeable about all destinations. They can take you to where other foreign travelers cannot know and even media cannot find. There are always many wonderful hiding places in Vietnam and Cambodia, which are far from social media. Ha Long Bay, Cuc Phuong National Park, Phu Quoc Island, Angkor Wat,… are well-known all around the world. However, with your detailed and specific demands, local expert can find the most suitable place for you. 
3. 24/7 support – it is a phone call between you and us
Some tour operators just serve in working hour. With time difference, many tourists have to wait until tour operator's working hour to have support. That wastes a lot of time. In many cases, waiting is the reason for you to hesitate, procrastinate and delay your trip. Time of customer is inestimable. Therefore, we guarantee to give you 24/07 personalized support with one dedicated agent from A to Z and from beginning to the end. 
4. Language – no longer a distance between you and luxury tour companies
We speak your language! Only English is not enough. Many people are afraid of traveling abroad because of language barriers. Many tourists are not proficient English and we know that you describe your need the clearest in your language, which is the reason why Lux Travel DMC Team speaks English, French, Spanish, German, Italian, and Chinese. As a result, languages will never be a distance in Lux Travel DMC. 
5. Unique experience (Personalization) – you are the one who draws your own trip
The most visible advantage that a luxury tour operator can bring to us is a unique tour. 
In Lux Travel DMC's opinion, there is no common tour for everyone, every experience needs to follow tourists' demand. A customized tour is the core value of a luxury tour. "Customized tour" is that trip schedules, experiences, food and vehicle are all designed based on tourists' hobby. A luxury trip is organized based on traveler's need. The tourists just imagine their dream vacation, and the luxury tour operation will do the rest. It means that you will tell us what kind of experiences you are looking for and then, we will make it come true. Even when you already are in your trip, luxury tour operator still try to meet all your specific needs. However, if you are vague about your hobby, we still can help you.
For example, you just know that you like natural places, and you want to learn more about Vietnamese culture, with clear knowledge and experience, sales from luxury tour operation will determine the most suitable place for you. Sometimes, tourists just want to bask in a peaceful beach with some fresh fruits, but sometimes, some tourists want special set and feel, they want a romantic meal with candles and wine, they want to move to the beach with helicopter… Each traveler has their own hobby and opinion about what build a wonderful holiday. 
Choosing a luxury trip operator is the only one way to personalize your vacation. If you choose a normal trip, usually you will have a fixed schedule for your trip, that may never change even when you do not like it. For example, your tour will include Hanoi, Ha Long Bay, Hue, Nha Trang beach, Saigon in Vietnam, and in Cambodia, you will visit Sihanoukville, Silver Pagoda, Angkor Wat, you fancy holy and peaceful places but you do not want to go to crowded beaches. In fact, in most of the tour, you like some places in the schedule, some you do not, but you can not change any things because you have to follow other tourists on the tour. 
However, in luxury tours, all destinations are your choices! So, you are a luxury traveler, just tell the tour operator about what you want it would be. 
6. Price – "luxury" does not mean "expensive"
Many tourists think that luxury tour is expensive. It's not true. In fact, Lux Travel DMC tour is not expensive like you thought because we operate independently without any middlemen or third party. There is always the amount of money that you have to spend for the middlemen, however, with direct support form us – Lux Travel DMC, you can save that amount of money for the more important things. In addition, information directly from tour operation will be clearer, more detailed and more sufficient. 
7. High-quality service – you are safe from unsafe foods, roads, and accommodation
Vietnam and Cambodia are common with good tasted and special food. However, unsafe food is one of the most concerning problems. Whether the quality and origin of the material are clear and clean or not, you will never know. Poison from low-quality food can happen if you try to ignore this fact in front of a delicious dish. But if you are always worried about unsafe food, you will miss a lot of Vietnamese and Cambodian good food, and maybe you will come back home with regrets. 
However, a luxury tour can fix it! You will have meals from a luxury restaurant or hotel, therefore, safe and high-quality food will be always ready on your table. In addition, they are willing to meet all your needs, serve you all the food you want to try. Vietnamese traditional food, Cambodian traditional food or your homeland food that you are missing so much. They will serve what you ask. So, you are in a "safe zone" from unsafe food but you still get what you want. 
Moreover, we research, evaluate all destinations, and we directly check all resorts, hotels, and restaurants to recommend to you. Besides, we have longstanding cooperation with our suppliers, therefore, we ensure you to get competitive prices and high-quality service. Knowledgeable travel advisors will use their outstanding skills to select the best hotel that is suitable for your preference and budget. 
Besides food and accommodation, our quality services will also impress you on private vehicle. You can choose which kind of transportation you want, from standard vehicles to luxury vehicles such as private jets, private helicopters, private yachts,…
8. Sustainable development – saving the destinations for our children
Traveling is enjoying beautiful sceneries, exploring new places or simply taking a rest after many hard working days. Besides trying their best to satisfy customers, luxury tour operators also take a lot of effort to preserve destinations for future tourists as well as future generations. We – Lux Travel DMC commit to doing business with responsibility and social ethics to create sustainable travel. Sustainable travel is the way of travel without being harmful to nature or cultural environment, minimize the negative effects and maximize benefits of tourism to the destinations. You will join hands to develop the destinations when joining with us!
About Lux Travel DMC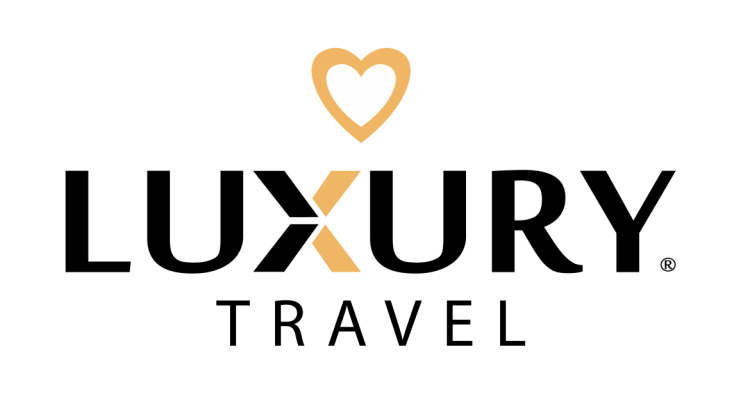 Those above things are advantages that you will get and terrible things you can avoid when you choose a luxury tour operator. We hope that from this comparison, you and your companions will make your best decision. There are many beautiful destinations in Vietnam and Cambodia that you can visit whenever and however you want, however, your kind of tour will have a lot of impact on your feeling to the places. 
We hope to be a special part of your holiday!
Lux Travel DMC LTD is a luxury tour operator that focuses on meeting all specific customers' need. Regardless of honeymoon, solo trip, family vacation or group trip, we are always willing and ready 24/7 to hear and support your demand: We provide what you want! Let's create your best holiday ever!
Contact Us:
Address: No.456 Lac Long Quan Street, Tay Ho District, Hanoi, Vietnam
Phone: (+84) 4 3927 4120
Email: [email protected]
Hotline: +84-336-276-996
Website: Plan Your Trip Here!