An Giang has the opportunity to display its poetic beauty, captivating all believers who love to travel in the floating season. And when coming here, visitors will adore the beautiful scenery and the local life in this river region more and more!
Referring to the West of Vietnam, it refers to the "floating season". This seems to be a symbol of recognition of this tender land. For the people of the West and An Giang in particular, the floating season is a time when the water helps revive this land.
Whenever the floating season returns to An Giang, it will brings to this place a tranquil, relaxing beauty, creates a dreamy but equally rich scene. Hence, if you are considering the best time to visit An Giang, the floating season would be a perfect choice.
I. Brief about An Giang's floating season
From mid-summer annually, storms and heavy rains caused by tropical depressions upstream lead to the water level of the Mekong River to rise rapidly. At this time, water from the upstream of the Mekong River will pour into ponds, lakes, canals, causing the water level to increase significantly.
Normally, like other localities in the Southwest region, An Giang's flood season will last from August to the end of November. Because it is located in the watershed, An Giang is also the place to receive the earliest floods. Local people's lives face many difficulties. However, it cannot be denied that the floating season helps a lot for fishing because of the aquatic resources. Not only fishing to improve daily meals, but also selling to earn additional revenue. That's the reason why the image of a boat sailing down the river creates the characteristics of An Giang in particular and the West in general.
II. Discover the charm of An Giang in the floating season
To be able to admire the dreamy and peaceful natural scenery of An Giang, visitors need to choose the right place. And here are some places that visitors can refer to for your journey:
1. Explore Tra Su Melaleuca Forest
Address: Van Tra Hamlet, Tinh Bien Town, An Giang
Website: https://www.trasu.vn/
About 30km from Chau Doc town, Tra Su Melaleuca Forest is one of the typical destinations to explore the beauty of An Giang's floating. With the green river leading inside the forest, Tra Su will steal the hearts of tourists immediately by its poetic scenery. Besides, this is also the most unique natural habitat of the wetland ecosystem.
Sitting on small boats rowed by locals, you will be weaving between the overlapping canals like a maze. The air in the Melaleuca Forest is extremely cool, many kinds of fish, shrimp and small animals will make you even more excited. This is also the "common home" of many classes of tropical creatures. Not only that, the campus of the Melaleuca forest is quite large, with a lotus pond, an aquarium, a restaurant specializing in An Giang specialties, etc.
2. Chau Doc floating village
Address: Chau Doc Town, An Giang Province
The next place that Lux Travel DMC suggests for you to explore the An Giang floating season is Chau Doc floating village. Coming here, besides having the opportunity to discover firsthand the beautiful landscapes of An Giang tourism, you can also experience the life of the people living in the river area along with the most signature things of this place, such as floating markets, boats with fish farm raft houses, the culture of Cham villages, etc.
Chau Doc floating village is made up of households building freshwater fish rafts. In addition to fishing, fish farming is also considered a traditional occupation. Today, fishing and aquaculture are still developing and are considered as a spearhead in helping the lives of fishing villagers and bringing greater economic benefits.
The ideal time for you to visit this special village is early morning. At this time, households started rowing boats to the floating market to buy food for a day. The small boats carrying breakfast go along the river, you will have the opportunity to experience breakfast, local cuisine like: pho, hu tieu, banh canh… in a rustic and authentic way. The cool weather and the sound of people's sales will create a bustling atmosphere that you can hardly experience anywhere else.
3. Bung Binh Thien
Address: An Phu District, An Giang Province
Located on the territory of Khanh Binh, Nhon Hoi, Quoc Thai communes, bordering Binh Di and Hau rivers, Bung Binh Thien is a natural lake famous for its peaceful and tranquil beauty.
When the flood season comes, the lake will become livelier because many fishermen go out to fish. Because at this time, the amount of water in the lake is higher than before, so the fishery resources are also improved. Thanks to that, the sesbania sesban flower – a typical flower of the southern delta of Vietnam also blooms along the lakeside, bringing a poetic beauty of the West of Vietnam.
Visitors coming here can also experience flower picking sesbania sesban. This flower can be processed into many dishes: make sour soup with henicorhynchus fish (A type of fish that belongs to the carp family, which originates from Tonlé Sap, Cambodia and usually appears most often in the floating season), make salad, pancakes, or can also be salted into pickles. In addition, you can also go to the water to pick water lilies.
III. Don't forget to enjoy An Giang's cuisine when you get here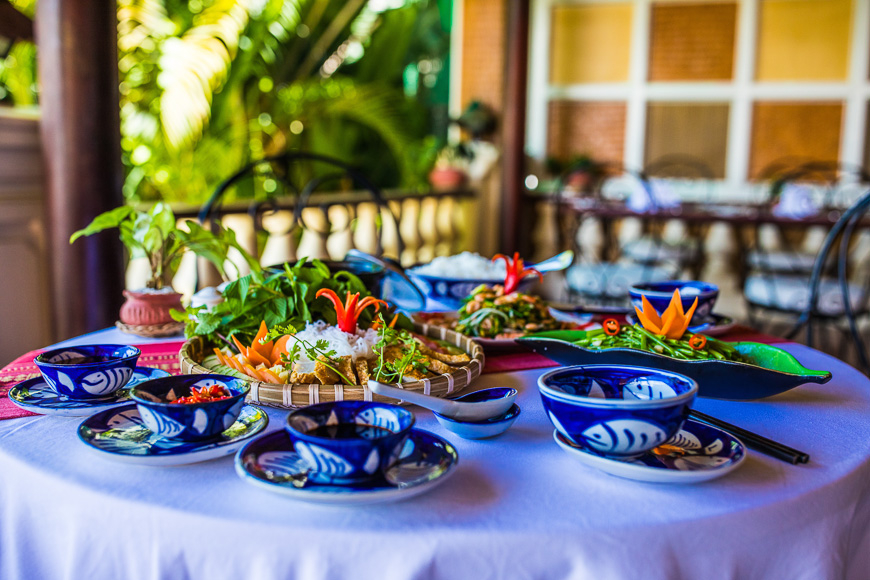 The coming flood season means that the production of fisheries here will soar. So that you should not miss enjoying local gastronomy with a variety of dishes made from fisheries/seafood. Here are some delicious and typical dishes of this season that Lux Travel DMC would like to suggest to you:
1. Henicorhynchus fish hot pot with sesbania sesban flowers
This is a typical dish of the West. In the floating season, the henicorhynchus fish will appear a lot in the canals and fields. This hot pot dish has a very unique flavor, the sweet fish meat mixed with the fragrant sesbania sesban will become even more attractive.
2. Water lily hotpot with fish sauce
Floating water season is also the season for water lilies to thrive. People will go to pick the flowers to eat with braised fish sauce. This dish has a rich flavor, giving it a special taste.
3. Snakehead fish rice porridge
"It's hot, make a bowl of hot fish porridge while sipping and wiping sweat. In the cold season, a bowl of fish porridge warms the hearts of diners. Delicious, easy to digest and rich in nutrients, fish porridge of several tens of thousands of VND becomes a specialty dish available all year round and a dish that those who have the opportunity to visit the Mekong Delta region" – Written by Thomas Vietnam at vemekong.com
4. Grilled snakehead fish
This dish of An Giang people is processed very simply. They just need to clean the fish and then bake it until cooked. The outer shell will burn black, it looks like it's inedible. However, when peeled away, it will reveal the white and fragrant meat, dipping with rich fish sauce will be more attractive.
IV. Tips when traveling to An Giang in the floating season
As a place that attracts a lot of tourists when the flood season comes, do not forget to "pocket" the experiences that we suggest below:
Around this time, the West in general often has sudden rain. Therefore, visitors should prepare umbrellas and raincoats.
Due to having to move a lot, and mainly traveling on small boats, visitors should only bring light and simple luggage.
Prepare a protective bag for computers and phones in case electronic devices are dropped into the water.
In the flood season, the West has a lot of mosquitoes and insects. So do not forget to wear long-sleeved clothes, bring mosquito repellent, spray to avoid insects.
Local people here are sweet-toothed. If you are not familiar with this taste, you can remind the chef in advance so they can taste it to your liking.
The small traders at the floating market are generous. Guests are free to pay the price or converse to discover more about local life, customs and traditions.
V. About Lux Travel DMC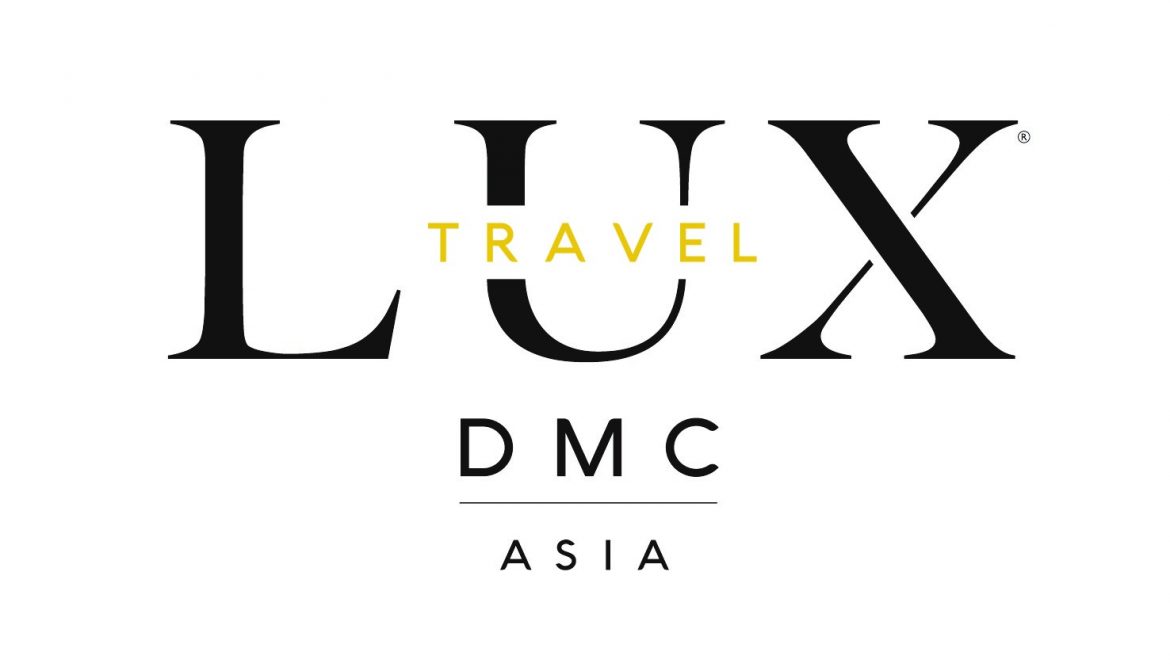 Founded in 2005, Lux Travel DMC is leading Luxury Tour Operator 2023 by World Travel Awards. We provide 100% tailor-made private tours in Southeast Asia. The holiday is designed around your interest, time and budget. 99% of our former customers are satisfied with our service. Therefore, we have a lot of positive reviews on TripAdvisor. Please feel free to contact us to have direct consultation for planning a trip designed in your own way.
Contact Us
Address: No.456 Lac Long Quan Street, Tay Ho District, Hanoi, Vietnam
Phone: (+84) 24 3927 4120
Email: [email protected]
Hotline: +84-336-276-996
Website: https://luxtraveldmc.com