Hanoi Train Street is one of the most famous tourist hot spots due to the visual contrast of the single track to homes and cafes. However, you've probably seen some regretful news about the famous train Street cafe in Hanoi was shut down? That it's probably true because of safety reasons, Hanoi authorities decided to close this street on 12 October 2019 but kept functioning 118-year-old railway track. 
Therefore, we still have ways! According to some reviews about Hanoi Train Street recently, you still have a chance to visit this unique place if you are escorted by one of the shop owners or local residents as you booked a hostel there or maybe a table in a coffee shop. Although you just have to be careful with the guardians there!
I. Life on the line – About Hanoi Train Street
Hanoi Train Street is only 500 meters long with a lot of households living in this area for many generations. The whole Street usually looks like a beautiful watercolor painting. Due to houses, old and new, this place comes in different colors from dark to light along with an exciting and thrilling experience when the train is coming through. 
This is one of the most famous attractions as a selfie destination in Hanoi, said by CNN – US channel. Many well-known newspapers and magazines around the world have written about Hanoi Train Street. It was a highlight and particularly rare thing in Hanoi city. This has become a favorite photo-taking spot of not only local citizens but also international tourists who are looking for inspiration.
People who live beside the tracks seem a bit misfortune when they have to stay in such a dangerous place. However, throughout the year after year, the railway becomes their silent neighbor while the trains are a "noisy due" and people get used to it. Thus, this Street now becomes an important part of their family's life. While coming here to explore some unique shots, you also can experience and have some unforgettable memories about the local life while talking to local people.
Location: 05 Tran Phu Street, Hanoi

Open time: All-day
While exploring this famous Hanoi Train Street, you will:
Be surprised by the normal attitude and the peace of locals while living right next to the railways.

Be deeply engaged in the local life on the side of the busy and exciting Hanoi capital.

Take some remarkable pictures.
II. History
Hanoi's railway was built during the French colonial period and it was one of the branches of the North-South Vietnamese railway. In 1954, the trans-national railway stopped serving colonial functions. A year later, the Vietnam Railway Authority built a dormitory just a few feet away on either side of the tracks to house employees working in the sector. This dormitory started from Tran Phu Street to Phung Hung Street on a section of 1,24 miles (ca. 200 km) long and consisted of mud houses just high enough that people would not bump their heads when going in.
In 2014, the fortunes of Train Street changed when the area was published in some foreign newspapers and magazines, especially in the U.S and the U.K. The arresting sight of the train running right through the heart of a densely packed residential area made this place become a must-visit tourist hot spot. 
Recently, the residents were in business as coffee shops, restaurants mushroomed. These shops give visitors the chance to sit down and relax and enjoy the most unusual setting while the sight of a train passing by at close quarters.
III. Cafe in Hanoi Train Street 
Since Hanoi authorities decided to close this street, which we had mentioned before, there still have some coffee shops that can remain open with exclusive views. These coffee shops have the best view ever to witness the train going through. Besides the coffee, these places also have some local fast foods for you to grab a quick bite while watching the train pass.
Cafe Ga Dong Duong (Cafe Ga Đông Dương)
Location: 5A Tran Phu Street, Hoan Kiem District, Hanoi

Open time: 08:00 am – 23:30 pm

Price: 25,000 – 70,000 VND/ per
Cafe a99
Location: 244 Le Duan Street, Hanoi

Open time: 08:30 am – 23:30 pm

Price: 30,000 – 80,000 VND/ per
Cafe 74
Location: 74 Duong Tau Street, Hanoi

Open time: 07:30 am – 23:30 pm

Price: 25,000 – 60,000 VND/ per
Train Station Coffee
Location: 90 Duong Tau Street, Hanoi

Open time: 08:00 am – 23:30 pm

Price: 30,000 – 80,000 VND/ per
IV. Hanoi Train Street Time Schedule
Weekdays: 07:00 am, 07:45 pm, 20:30 pm, 22:00 pm.

Weekend: 06:00 am, 09:00 am, 11:20 am, 15:20 pm, 17:50 pm, 18:00 pm, 19:00 pm, 19:45 pm, 20:30 pm, 21:00 pm, 23:00 pm.
Travel Tips
This schedule may be changed under certain circumstances. The schedule is expected to be a 15-minute delay. To get a good viewing spot, you better arrive at least 30 minutes before the expected schedule.  
V. Know Before You Go – SAFETY FIRST
These are legit trains and not the things you should be messed with. Hopefully, it goes without saying that they will not and cannot stop if you overstay your time on the tracks and it's never going to be worth the photo for an Instagram post.
Always watch the train. Do not stand in the middle of the track for as long as possible as some silly tourists. Instead, find a spot at the side of the track and let the train pass by without putting anyone in serious danger. Usually, you will hear the train siren from afar. When the ship arrives, please stand on either side of the house or the bridge railing and as far as possible from the track.
Finally, do not play or joke when the train is passing.
VI. Insider tips
Check out the train in the early morning or at night to take amazing photos.

Keep walking up the Street to the very middle for some amazing views, don't be tempted to stop at the first free space you see.

Take your photos after the train passes because most people will leave the train then the tracks will be all yours.

You should bring a pair of running shoes with great elastic soles and avoid wearing heels due to the path being spread with stones.
VI. About Lux Travel DMC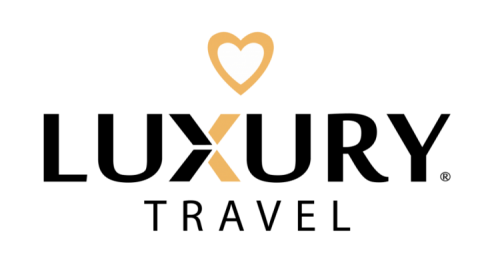 Founded in 2004, Lux Travel DMC is the first luxury tour operator in Vietnam. We provide 100% tailor-made private tours in Vietnam, Laos, Cambodia, Thailand, and Myanmar. The holiday is designed around your interest, time and budget. 99% of our former customers are satisfied with our service. Therefore, we have a lot of positive reviews on TripAdvisor. Please feel free to contact us to have direct consultation for planning a trip designed in your own way.
Contact Us Now:
Address No.456 Lac Long Quan Street, Tay Ho District, Hanoi, Vietnam
Phone: (+84) 4 3927 4120
Email: [email protected]
Hotline: +84-336-276-996
Website: https://luxtraveldmc.com