Located in the North of the Red River Delta, Hanoi – the thousand-year-old city is the commercial, political and cultural center of Vietnam. The capital is also home to plenty of wonderful tourist attractions including stunning natural landscape, unique culture and numerous human artworks. Apart from many famous tourist sites of this capital, Hanoi 36 Old Streets or the Antique Quarter is considered the eternal soul of Hanoi tourism.
I. Hanoi 36 Old Streets introduction
1. Hanoi 36 Old Streets Overview
A tour to explore the Old Quarters in Hanoi is a must-try experience for any travelers when visiting Vietnam's capital. These old streets are a part of Hoan Kiem District – a historic urban area of Hanoi, which is well-known as being most dense in historical valuation and for maintaining its featured character best. Placed among many popular attractions including the Sword Lake, the old city rampart, the Citadel wall, and the Long Bien Bridge, the Antique Quarter likes winding silk which spans over 2000 historical years and symbolizes Hanoi's History and Culture.
2. Hanoi 36 Old Streets History
During the Ly and Tran Dynasties, the Old Quarter was one of the most dynamic and bustle commercial area. At this time, the Quarter was established at the East of the Imperial Citadel of Thang Long along the Red River's Bank. This commercial site was mentioned as the specialized area for trading and exchanging goods by Nguyen Trai – a famous scholar of the Le Empire.
During the Ly and Tran Dynasties, people from surrounding countryside started to migrate to the city and settled in where is now called the Hanoi Old Quarter. At this time, traders who came from many parts of the world traveled to this Quarter to exchange suppliers and goods forming a dynamic trading site in the North of Vietnam.
When the French colonized Vietnam, they renovated the area and turned this Quarter to an inclusive market to conduct their business. In this period, the Old Quarter was a place for both domestic and international trade as many French and Indians set up their business there.
II. Hanoi 36 Old Streets highlights
1. Architecture
The Old Quarter is remembered as the best place to reflect Hanoi's ancient architecture.
The most stand out character of the Old Quarter is it's quaint old looking as its appearance has been remained nearly untouched for more than a thousand years. In this tourist site, there are many historical sights like temples, ancient houses, pagodas and gathering halls. In the past, every craft guild streets always had a small but solemn temple to worship the mythical founder of the craft.
 Due to the passage of time and the destruction of war, many temples have been destroyed and there are few temples have remained such as Ma May and Kim Co temple. Like plenty of old temples, many ancient gates which used to locate in the Old Quarter have been destroyed and the Quan Chuong gate is the only left.
House in this famous site is very small and the house's roof is often thatched by leaves or tiles. This typical house is famous for its special name "tube house" and usually has three compartments. Because of the density of buildings in the city, houses in the Old Quarter usually have two or three stories while they are only several meters wide and tens of meters deep. This unique architecture helps provide light and ventilation for the house, so it is very popular in the urban area of Vietnam in that period.
2. Hanoi 36 Guilds
In the Hanoi Old Quarter site, many streets feature the products which are sold there. But other streets specialize in one specific product, but a different one apart from the traditional product that gave them their name. For example, Hang Buom Street is mainly selling famous Vietnamese Cake not the sail as its name mentioned.
Following is a list of some of the most iconic guilds in the Old Quarter that tourists should add in their list when visiting Hanoi.
a. Hang Bac Street
Hang Bac Street is the oldest street in Vietnam since the 13th century. The street is named Bac (silver in Vietnamese) for in this street people manufacture and sell silver products and jewelry. Nowadays, in Hang Bac Street, people are mainly selling gold, silver, jewelry and exchanging money.
b. Hang Be Street
In the past, Hang Be Street was a popular location where fishermen could buy the bamboo rafts – a special vehicle to travel in the rivers or swamps.
c. Cau Go Street
Located in the north of the Sword Lake, the street was named after the old wooden bridge which used to place in this street location. Today, Cau Go Street is a place where specializes in accessories dealing.
d. Hang Dao Street
In the past, people came to this street to buy a peach blossom tree – an iconic symbol for the Vietnamese' Tet Holiday. Considered the heart of silk and fabric trading in the north of Vietnam, this street attracts many tourists from many parts of the world.
e. Dong Xuan Street
Every corner around Dong Xuan Street provides picturesque and lively scenery for tourists to capture Hanoian and Vietnamese in their daily life. The most iconic feature of this street is the famous Dong Xuan Market where offers tourists vast categories of local goods and products.
f. Ma May Street
All kinds of rattan products are sold in this street, especially, Ma – the sacred joss (fake stereo sets, money, clothing made by paper) which is used to burn as an offering for the dead.
Plan Your Trip Here!
III. What to do when visiting Hanoi 36 Old Street
1. Trying Vietnamese Specialties
In Hanoi Old Quarter, it is easy to find some of the best dishes of Vietnam Cuisine, which is not only unique and tasty but also inexpensive and impressive. When visiting Hanoi Old Quarter, tourists surely should not ignore the food here. The following list is some of the best Hanoi 36 Old Street delicacies and where tourists can find them.
Cha ca La Vong or fried fish cakes – the most unique Hanoi delicacy makes from white fishes reasoning with garlic, turmeric, ginger and serving along with Vietnam herbs like dill, chopped onions, parsley. Tourists want to try this yummy dish can visit Cha Ca La Vong Restaurant at 14 Cha Ca Street.
Bun Thang is famous for its rich and flavorful broth which is made from more than 20 ingredients consisting of shrimp, shrimp paste, squid, green onion, mushrooms, coriander, ginger, beet, sugar, vinegar, fish sauce. Especially, this dish is represented beautifully in a big bow to resemble a flower. Available within the 36 Old Streets, tourists are highly recommended trying a delicious yet very affordable Bun Thang Bow when traveling Hanoi.
Restaurant: Bun Thang Ba Duc

Address: 48 Cau Go, Hoan Kiem District, Hanoi.

Opening time: 18:00 – 22:00
Banh Cuon – Rolled Cake – a popular morning snack of Vietnamese people. This is a very simple dish combining meat, mushroom, onions, beansprouts, cucumber that are cloaked in a thin rice sheet. Tasting the Banh Cuon, tourists will be stunned by its homely yet mild flavor as the dish reflects a combination of five fundamental tastes in Vietnam's cuisine.
Restaurant: Banh Cuon Gia Truyen

Address: 14 Hang Gai Street, Old Quarter, Hanoi.

Opening time: 10:00 – 20:00
Bun Rieu or rice noodles – a combination of rice noodles, paddy crab and shrimp paste with tomato broth. The dish is served with fresh veggies such as bean sprouts, Vietnam herbs, lime, spinach, and deep-fried crullers.
Restaurant: Bun Rieu Gia Truyen

Address: 11 Hang Bac Street, Old Quarter, Hanoi.
2. Visiting Hoan Kiem Lake And Ngoc Son Temple
As the heart of Hanoi, Hoan Kiem Lake is the best place for jogging, sightseeing, practicing Tai Chi, photographing, dancing in Hanoi 36 Old Streets.
The quaint and peaceful Ngoc Son Temple is lied on a small island in the center of Hoan Kiem Lake and can be accessed easily by crossing the ornate The Huc Bridge. People often tell the legend about how a Le Emperor received a magical sword from the Turtle God and used this sword to defeat Chinese invaders. Today, there is a 'Turtle Tower' standing next to the Hoan Kiem Lake as the memory of this old legend.
These tourist sites surround by many trees offering plenty of greenery and shaded spots in which tourists can take a deep breath, enjoy the fresh air and escape the crowded busy streets.
Ticket price to enter Ngoc Son Temple: 30.000 VND/ ticket

Opening Time: 8:00 – 17:00
3. Shopping At Dong Xuan Market
Located in the North of the Old Quarter, Dong Xuan Market is the largest market in the North of Vietnam. In this market, people exchange wide ranges of goods and products over a four-storeyed building which imposes the So Viet architecture style.
This market has a dynamic ground floor section where sells seafood, meat, vegetables, pets and flowers from many parts of Vietnam. Tourists wanting to buy gifts or souvenirs can visit the upper levels of the Dong Xuan Market Building, where they can find plenty of stories selling silks, t-shirts, fabrics, handbags, and handicrafts.
With skillful workmanship of Vietnamese craftsmen, products and gifts from Dong Xuan Market are distinctions that can not be found outside of Vietnam.
Address: Dong Xuan Street, Hoan Kiem District, Hanoi

Opening time: 6:00 – 20:00
4. Visiting Night Market
Opening on every weekend, The Night Market in Hanoi Old Quarter is a crowed, bustling gathering of vendors and stalls creating a lively atmosphere spanning from Hang Dao Street to the edge of Dong Xuan Market.
The pedestrian sites of the night market area use to decorate with many lights and ornaments making a fanciful spot for photographing, wandering, and shopping. In this market, tourists can buy the usual items such as t-shirts, accessories, shoes, sunglasses, and souvenirs at a very affordable price. Visitors might also find many Hanoi iconic specialties like bun thang, cha ca, banh mi, bun cha with the prices only starting at 15,000 VND.
Hanoi Weekend Night Market is a stunning performance of Vietnamese Culture, where local people exchange goods, perform traditional Vietnamese music as well as playing Vietnam traditional games. Therefore, visiting Hanoi Night Market can be a thrilling experience for even the most difficult tourists.
Opening time: Every Friday, Saturday, Sunday 18:00 – 23:00

Address: Hang Dao Street, Old Quarter, Hanoi

Ticket price: free of charge
5. Watching Thang Long Water Puppet Show
This special show has its origin in an ancient art form dating back to the 11th century. The traditional water puppet show uses to be performed in the flooded rice paddy field to thank for a bountiful harvest. Vietnamese artists hide behind a curtain and use a long bamboo rod to control the puppets making them floating in the water surface.
The performance often accompanies Vietnamese music which is played by traditional instruments such as drums, wooden bells, flutes, horns, and cymbals. Most of the songs in the show remind Vietnamese ancient tales and myths including the celebration for a great harvest in a humorous style.
Recently, this unique tradition becomes famous all over the world for it is one of the best among Vietnam's distinctive arts. Therefore, it will be a rare treat to watch the puppet show in the original place at the Thang Long Puppet Theater.
Opening hours: every day at 15:00, 16:40, 17:20, 18:30, 20:10

Address: 57B Dinh Tien Hoang Street, Hoan Kiem District, Vietnam

Ticket Price: 100,000 VND.
6. Visiting Bach Ma Temple
Bach Ma Temple was built in the 11th century and is famous for being the oldest temple in Hanoi Old Quarter. This small temple honors a white horse that has great distribution in constructing Hanoi Citadel's surrounding walls. Bach Ma Pagoda has been restored throughout the years yet it remains its unique looking imposing Ly Dynasty architectural style.
Tourists entering the temple will come through some ancient wooden doors, after that, they can see a statue of a white horse, a bright Confucius, and a Phoenix Altar to offer the holy gifts for four seasons.
Today the temple is still the solemn place for worshippers who come here to practice their beliefs such as praying or burning incense.
Opening time: 6:30 – 17:00

Address: 76 Hang Buom, Hoan Kiem District, Vietnam.

Ticket price: free of charge
7. Visiting Ma May Ancient House
Located in No 87, Ma May Street, Hanoi ancient house is the best choice for visitors who is bored with modern architecture. This house is one of the oldest cultural heritage in the Hanoi Old Quarter which is very well-preserved and imposes the ancient architectural style.
Visiting this old house, tourists will have an insightful understanding of the daily routines and lifestyles of old Hanoians. This house was built in the 19th century and identified as a 110 years old house. The total area of the old house is about 160 square meters, not wide yet very deep reflecting the typical architectural style of the 19th century.
Coming to this ancient house, visitors will find the chance to see rusty and timeworn belongings used by old Hanoians in their daily life many years ago. There are also many Vietnamese unique ornaments and souvenirs sold in the small yard in front of the house for tourists to buy.
Opening time: 8:30 – 12:00 and 13:00 – 20:00

Ticket price: 10,000 VND/person.

Address: No 87, Ma May Street, Hanoi.
IV. Tips on visiting Hanoi 36 Old Streets
The best time to visit Hanoi city is in the spring from February to April and the autumn from October to November.

Tourists should book the accommodation early, for in the holiday season hotels are usually full due to the high tourism demand.

Visitors are suggested asking about the price and cost before buying any items or using any services to avoid being ripped off.

Visiting these crowded streets, tourists can be easy targets for pickpocketing. So they are recommended to pay close attention to their belongings such as accessories, purses, passport, money, and camera.

Visitors also need to be careful about the hygiene of the foods that they tend to eat. Eating at a crowded stall may be a safer choice for travelers because the more customer the fresher the food can be.

Most of the local people can not speak English so it is easier to communicate when tourists can speak some simple Vietnamese sentences. Visiting these old streets with a Vietnamese friend can be the best solution to overcome language barriers and can get what they want at an affordable price.
Considered the precious jewelry of Hanoi, no word can describe the time-honored beauty and value of the Old Quarter. With its taciturn and striking features, this tourist attraction is still hiding many unknown enigmatic secrets that await for tourists to visit and explore! So why not visit Hanoi 36 Old Streets and experience the real attractiveness of this special place? 
V. About Lux Travel DMC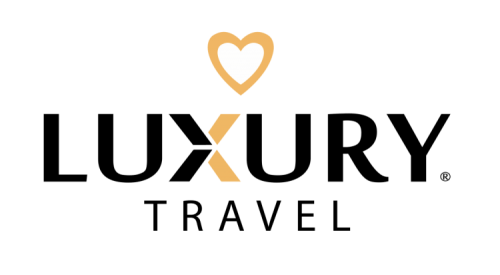 With 15 years of experience in the tourism industry, Lux Travel DMC Ltd. is a trusted companion for tourists when visiting Vietnam. Our company offers the special Hanoi Full day City Tour that takes visitors to visit some of the most impressive tourist spots in Hanoi including the famous Old Quarter. This tour is an indispensable chance for tourists to have unforgettable memories and experience the ultra-luxurious services provided by our company. We are confident that even the most difficult tourist can be pleased when traveling with us.
So what are you waiting for? It is time to pack your luggage, book our tour then enjoy the most amazing adventure with your friends and loved ones! And don't forget to share your interesting experience with us. We thank you for any contributing ideas about this topic.
Contact Us Now:
Address No.456 Lac Long Quan Street, Tay Ho District, Hanoi, Vietnam
Phone: (+84) 4 3927 4120
Email: [email protected]
Hotline: +84-336-276-996
Website: https://luxtraveldmc.com