In the realm of travel, a team's bond is as important as the itinerary they create. That's why Lux Travel DMC recently embarked on an educational trip to Ba Bể and Cao Bằng, two gems of Northern Vietnam. This journey wasn't just about sightseeing; it was about raising awareness about "sustainable tourism"; fostering camaraderie; improving services; understanding the route, itinerary, destination information; and immersing in the beauty of Northwest nature.
Day 1: Ha Noi – Ba Be
Our expedition begins from Hanoi, overlooking the serene waters of Ba Be. After a nutritious lunch, we started kayaking 3km on the Nang River and explored Puong Cave, this activity not only to explore the natural beauty of the area but also to understand the importance of preserving it.
Preserving tourist destinations not only comes from thoughts but also comes from practical actions. Luxers participated in the responsible trash collection activity on Bà Góa Island (or Widowed Island), together raising awareness of environmental protection.
Day 2: Trekking through Thẳm Phầy Cave 
The second day can be considered an adventure of discovery both physically and environmentally. We started a challenging but exciting trip through Tham Phay cave, where the beauty of nature appears with every step. Luxers were the first Vietnamese to conquer Tham Phay cave, comparable to Son Doong in the north. Although this was a difficult journey, with the team's enthusiasm, determination and solidarity, Luxers all won and earned expedition certificates. The trip included a 3 km walk into the forest, here we encountered many jungle leechest; Explore the 3km underground riverbed; Go 3 km into the wet, dark, slippery cave. There are no words to describe the special experience, but it should be said that this experience helps Luxers have more information about responsible tourism destinations and activities, thereby creating new experiences, more quality and suitable tourism products for customers.
In the afternoon, we arrived in Cao Bang with a 6-hour car ride and thoroughly prepared for the final destination in our sustainable journey
Day 3: Ngườm Ngao Cave – Bản Giốc Waterfall (Cao Bang)
Our final day began by exploring the mystical Nguom Ngao Cave, a majestic natural wonder that highlighted the importance of preserving ecosystems. A new activity lasting 1.5 hours for adventurous guests at this cave has just been put into operation. Luxers have the opportunity to experience them to understand the program and tourist destinations to create suitable travel packages.
The ripe rice season, golden autumn, clear, blue, high sky, make the Ban Gioc waterfall more beautiful and captivate the Luxers present on the trip that day. Here, we still did not forget the mission and purpose of this trip, all for sustainable tourism. The team enthusiastically discussed how sustainable tourism can benefit local communities while preserving natural beauty.
Lunch is an enjoyable experience in Cao Bang, reinforcing our commitment to supporting the local economy as responsible travelers. As the sun began to set, we returned to Hanoi and continued our noble mission: Creating emotional journeys that touch customers' hearts, while raising awareness about sustainable tourism.
Lux Travel DMC's educational trip to Ba Be National Park and Cao Bang has the purpose of learning profound values beyond the picturesque landscapes of a trip. This journey highlights the critical importance of sustainable travel and our responsibility, as tourists, to protect the environment.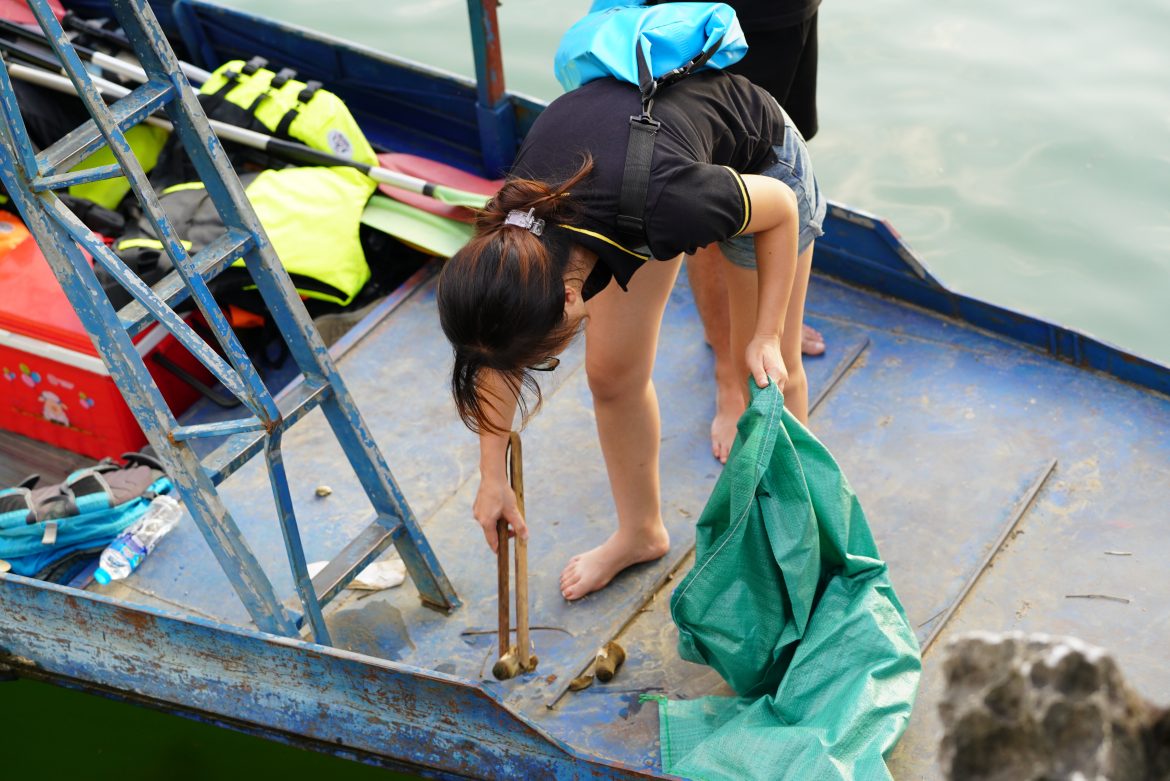 From peaceful lake to jungle expeditions, every moment, every action in Ba Be showed concern for environmental protection. We realized that any action, no matter how small, has a certain impact on the ecosystem we pass through. This journey serves as a reminder of the fragility of nature and the duty of each traveler to help conserve it.
As tourists, we shoulder the responsibility of sustainable and responsible tourism. Our choices, from the mode of transportation to the accommodations we select, can either protect or harm the environment. Ba Be sheds light on the fact that responsible tourism is not a fad; it is an opportunity for us to choose. Either destroy it, or immerse yourself in the wonders of nature while protecting them for future generations.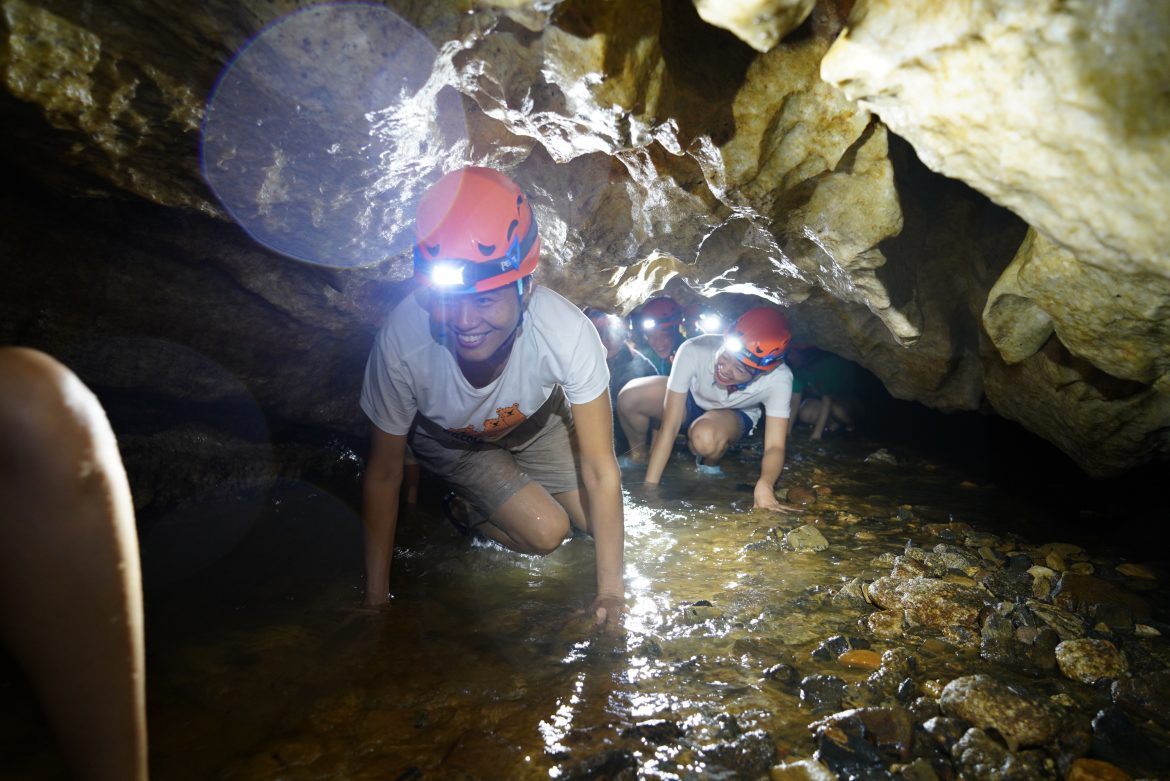 In conclusion, the team building trip to Ba Be is a testament to the Lux Travel DMC staff's commitment to redefining luxury travel and responsible tourism. Thanks to this trip, the spirit of the Luxers became fierier and more enthusiastic than ever, ready to put 200% of their effort into creating luxury travel products while still joining hands together to protect our green planet. We hope that Lux Travel DMC can create a solid belief for customers that tourism can be a driving force towards good things, both in experience and conservation.
About Lux Travel DMC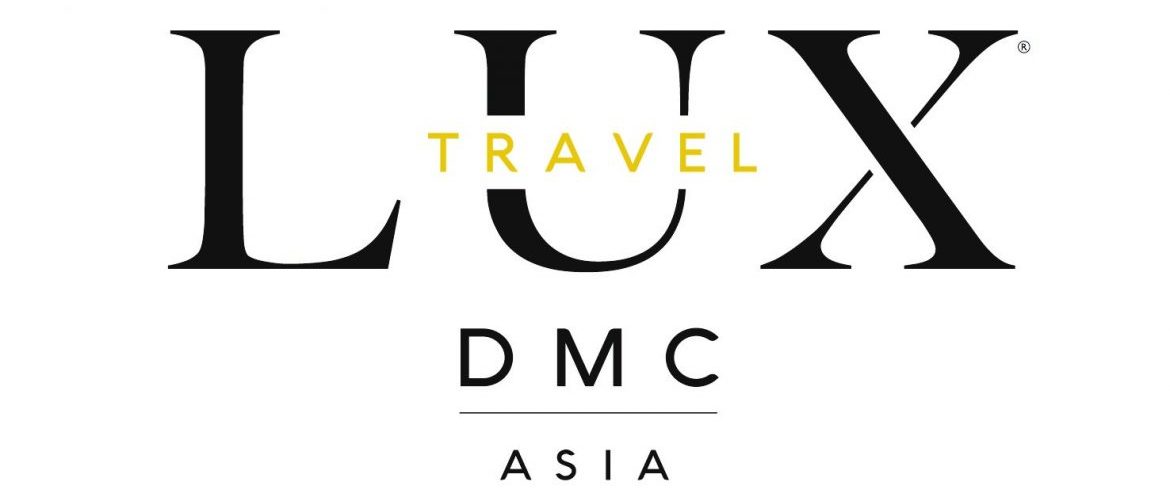 Founded in 2005, Lux Travel DMC is leading Luxury Tour Operator 2023 by World Travel Awards. We provide 100% tailor-made private tours in Southeast Asia. The holiday is designed around your interest, time and budget. 99% of our former customers are satisfied with our service. Therefore, we have a lot of positive reviews on TripAdvisor. Please feel free to contact us to have direct consultation for planning a trip designed in your own way.
Contact Us
Address: No.456 Lac Long Quan Street, Tay Ho District, Hanoi, Vietnam
Phone: (+84) 24 3927 4120
Email: [email protected]
Hotline: +84-336-276-996
Website: https://luxtraveldmc.com