The floating market is definitely one of the most attractive attractions in the Mekong Delta and also the most vibrant place to learn about local culture. Let Lux Travel DMC help you find the most prominent and typical names!
Vietnam's floating markets are always a vibrant picture with sights, sounds and flavors that express the heart and soul of the captivating Mekong Delta. Now, Lux Travel DMC will take you on a virtual journey through the top 5 floating markets in Vietnam, where visitors can encounter trading traditions in a breathtaking aquatic setting.
1. Cai Rang Floating Market – The most famous floating market in Vietnam
Cai Rang floating market is one of the famous floating markets in the Southwest of Vietnam which located in Can Tho. Established in the 19th century, this vibrant market is a popular destination for tourists and locals alike, offering a overview of the area's rich historical and cultural heritage.
Previously, Cai Rang market sold mainly agricultural products and each boat only specialized in selling a certain type of product. However, now the market sells more diverse foods, household items and essential things for life on the river. The best time to visit Cai Rang Floating Market is in the early morning. The market starts to come alive as early as 5:00 am when vendors begin setting up their boats and preparing their goods for sale. By 6:00 am, the market is in full swing with boats filled with colorful fruits and vegetables, creating a picturesque scene on the water. Visitors can witness the lively trading activities between vendors and buyers. Not only that, now you can have breakfast right on the boat. This is an opportunity for you to enjoy local specialties such as hu tieu, Vietnamese Thick Noodle Soup, etc.
You can also participate in various entertainment activities here. One of the most popular activities is taking a boat ride around the market to admire the scenery and take photos. Visitors can also enjoy local delicacies on board or participate in traditional music, dance performances.
2. Cai Be Floating Market
Cai Be Floating Market lies on the Tien River, adjacent to Tien Giang, Ben Tre, and Vinh Long. Formed in the 19th century, known as the most famous wholesale market in the Mekong Delta region. If you are a traveler planning to come to Vietnam, Cai Be floating market is a place that won't dissapoint you.
The market will open at 4:00 AM and close at 8:00 PM daily. To experience the bustling atmosphere of the market, the most suitable time frame is from 5:00 AM to 7:00 AM. Visitors can take a boat ride through the canals and see locals sell fruits, vegetables, and other goods from their boats or enjoying the cuisine of Western Vietnam such as steamed rice rolls, rice porridge with pork offal, Vietnamese thick noodle soup, … However, instead of enjoying these dishes on land or in restaurants, tourists have the opportunity to savor them on floating boats and sampans.
3. Phong Dien floating market
Phong Dien floating neslted in Can Tho, alongside the well-known Cai Rang floating market. While it may not be as popular with tourists, Phong Dien floating market is a must-visit destination for those interested in exploring the local culture.
The Phong Dien Floating Market typically opens at 4:00 AM and closes at 7:00 AM. Phong Dien floating market offers a wide range of goods and services, including fresh produce, seafood, meat, poultry, and a variety of local handicrafts. Visitors can find everything from fresh fruits and vegetables to traditional Mekong Delta delicacies such as rice paper rolls and sticky rice cakes.
An exciting experience at Phong Dien floating market will help visitors gain a deeper insight into the cultural identity of the locals, relaxing your soul with the beautiful scenery and friendliness of the surrounding people. Bringing a wonderful experience to visitors
4. Tra On Floating Market
Tra On floating market is located at 44 Trung Trac Street, Luc Si Thanh Commune, Tra On District, Vinh Long Province. Located on the banks of the Hau River, Tra On floating market has become a popular destination for both domestic and international tourists. Not only is it a bustling shopping center, but it is also a picturesque spot for young people in Trà Ôn District to take photos.
According to the experience of many tourists, the best time to visit Vinh Long Tra On Floating Market is from 5-6 am. This is the most crowded time and is also the time when you can catch the golden moment of sunrise. About 40km from Vinh Long city center, to visit this market, you can choose to take a bus, motorbike or plane.
Coming here, travelers can obtain the opportunity to enjoy fresh air and relax after stressful working days. You can also explore stalls selling goods such as vegetables, fruits, and seafood. Visitors can participate in fishing competitions with local people, indulge in dishes such as snakehead fish hotpot, braised fish, Vietnamese pancake, sticky rice cake, … This is a chance for tourists to experience the unique culture of the Mekong Delta.
5. Nga Nam Floating Market
Nga Nam floating market is located about 60 km from Soc Trang city center, nestled in the town of the same name. The name "Nga Nam" in Vietnamese means "five directions", originating from the fact that this floating market is the intersection of five rivers going in five directions: Ca Mau, Vinh Quoi, Long My, Thanh Tri, Phung Hiep.
According to many records, Nga Nam Floating Market was formed during the French colonial period. The name Nga Nam also appeared when the French dug the Phung Hiep canal. Since then, Nga Nam floating market has been a place where people vend, trade products, and goods gather here and are then taken by traders to all over the Western provinces.
At 3 or 4 a.m., the entire river turns into a busy road, crowded with sampans and motorboats. Usually, the market opens from 4am. Traders flock here very early to buy goods at good prices from vendor. At around 6:00 am, the market is most crowded, people from all over come to the market to shop, especially on weekends. Nga Nam floating market sells almost everything, each boat will have a "cay beo" (advertising bamboo), on the scar trees hang the items they sell so that buyers can easily identify them.
When coming to Nga Nam Floating Market, you definitely cannot miss the delicious breakfast specialties. The market has many small boats selling everything from beverages (coffee, smoothies, juices) to foodstuffs such as broken rice, hu tieu, Soc Trang noodle soup, fried vermicelli, etc.
Having the opportunity to come to Nga Nam Floating Market, you will be immersed in the lively atmosphere of the Mekong River Delta. This place will help you understand more about the culture and people of Soc Trang, their kindness and simple, honest life. Therefore, although it is not the most famous or crowded market in the Mekong Delta, Nga Nam is still a place that you should not miss when you have the opportunity to travel to the West.
6. Travel tips
To obtain a great experience, Lux Travel DMC gives you a few tips when coming here:
When visiting Cai Rang floating market, you should wear easy-to-move, light and cool clothes. This is also a way to avoid getting hot because the weather in in western Vietnam does not have winter, the temperature will be quite high.
When getting on the boat, don't forget to wear a life jacket to protect yourself from dangerous situations.
Remember to ask the prices of different items, especially food stalls.
Bring a hat or sunscreen or an umbrella just in case. If it rains, you should wear shoes with straps or flat shoes for ease of movement
It is indispensable to have anti-seasickness medicine if you are someone who is not used to sitting on a boat or raft
It's best not to bargain with sellers early in the morning because according to Vietnamese belief, the first person to buy will determine the day's luck. If you keep bargaining, it will easily make the seller feel uncomfortable
Above is a summary of the top 5 most famous and worth-visiting markets in Vietnam along with some travel tips. Hopefully the above information will be helpful for your trip to the magical river region of Vietnam. If you have any difficulty planning a trip to Vietnam, do not hesitate to contact Lux Travel DMC via email: [email protected] for the fastest and most enthusiastic support.
About Lux Travel DMC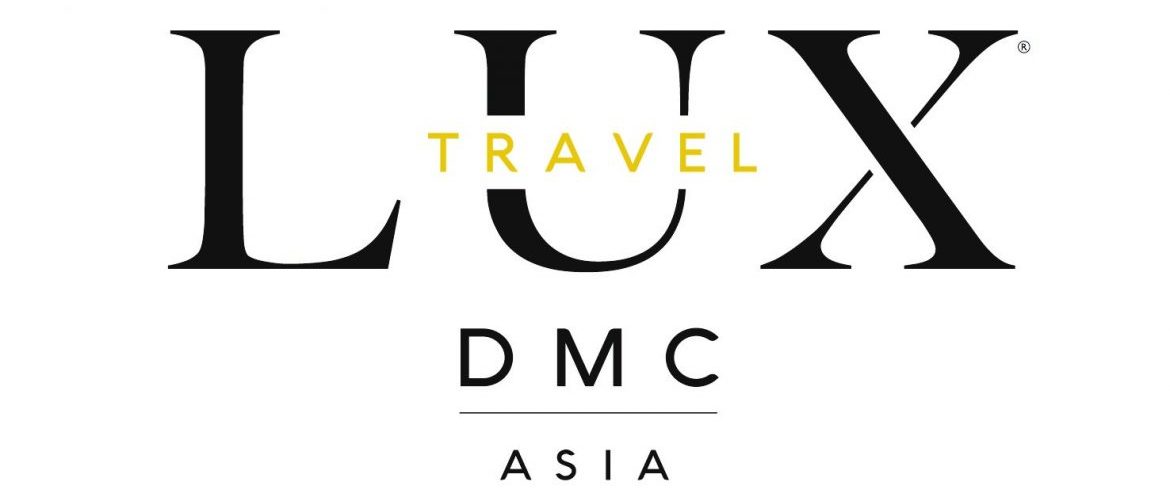 Founded in 2005, Lux Travel DMC is leading Luxury Tour Operator 2023 by World Travel Awards. We provide 100% tailor-made private tours in Southeast Asia. The holiday is designed around your interest, time and budget. 99% of our former customers are satisfied with our service. Therefore, we have a lot of positive reviews on TripAdvisor. Please feel free to contact us to have direct consultation for planning a trip designed in your own way.
Contact Us
Address: No.456 Lac Long Quan Street, Tay Ho District, Hanoi, Vietnam
Phone: (+84) 24 3927 4120
Email: [email protected]
Hotline: +84-336-276-996
Website: https://luxtraveldmc.com