From 25 Sep., to 1st Oct, Lux Travel DMC  participated in the inspection trip in Laos which was organized by Sustainable Practices Project (SUSTOUR Laos) as the way to supports SUS Tour's efforts in promoting Laos as a sustainable tourism destination in Southeast Asia
The 7-day journey through three cities in Laos, specifically Vientiane, Vang Vieng, and Luang Prabang facilitated Lux Travel DMC in forging connections with hotels, restaurants, and travel companies that boast sustainable tourism certifications in Laos. Throughout our trip, we actively engaged in sustainable activities alongside local communities and other influencers and travel companies keen on promoting sustainable tourism in Laos.
I. Highlight of the Sustainable Laos
1. Vientiane
Vientiane, the capital of Laos, is a city that gracefully blends traditional charm with modern influence. Nestled along the banks of the Mekong River, it's known for its serene Buddhist temples, lush greenery, and a relaxed atmosphere that invites visitors to explore its rich cultural heritage.
1.2. Vientiane Attractions:
In Vientiane, the Lux Travel Team had the opportunity to explore the culture and spirituality of Laotian through visits to sacred temples, cultural landmarks, and hidden treasures.  Here are must-visit destinations in Vientiane:
Sisaket Temple was built by the last king of the Lan Xang kingdom in 1818. This place attracts tourists because of the large number of Buddha statues. In addition, this is also a museum – a place to store more than 8,000 valuable books and 6,840 Buddha statues made of many materials such as bronze, stone, wood, silver, or plaster…
That Luong, which in Lao means Great Tower, is a pagoda imbued with Lao culture and identity and has become a national symbol of Laos, printed on banknotes and the national emblem of the Lao People's Democratic Republic.
Buddha Park, located 25km southeast of Vientiane, Buddha Park (Xieng Khuan) is an open-air sculpture park with giant sculptures of Buddha and Hindu deities. Here, you'll find not only statues of Buddha, but also of Hindu gods, deities, demons, and animals from both beliefs. The statues are as impressive in size as they are in detail. Standouts at Buddha Park include a 40-metre reclining Buddha, Indra (a Hindu god) a 2-headed elephant, and a 4-armed deity riding a horse.
1.2. Recommendation Sustainable Activities in Vientiane:
Cope Visitor Center:  Another notable place is the Cope Visitor Center in Laos. Here, we heard touching and inspiring stories about the resilience and ingenuity of Lao people directly affected by war bombs. The tour guides here are all people affected by war, but they still overcome adversity and inspire tourists through their stories. We also had the opportunity to learn about the Lao organization's efforts to support those affected by unexploded ordnance (UXO). There are also products made from metal casings from bombs such as spoons, plates, trays, etc.
Lao Textile Museum: On the way from Vientiane to Vang Vieng, the Lux Travel Team stopped at the first destination of the day, the Lao Textile Museum. This museum displays handmade embroidery and weaving products of the Lao people; local guides will introduce products to tourists. This is a way to preserve and propagate the cultural identity of Lao people, while also creating an economy for local people.
2. Vang Vieng 
Vang Vieng, a small town surrounded by stunning limestone karst landscapes and the Nam Song River, is a haven for nature enthusiasts and adventure seekers. It offers outdoor activities such as cave exploration, tubing, and hiking, making it a popular destination for those seeking both adventure and natural beauty.
Pha Ngeun Viewpoint is known for its breathtaking views of Vang Vieng.  Starting from Phathao Village to Jang Cave, we had the opportunity to immerse ourselves in the rich biodiversity and soothing sounds of nature, culminating in the awe-inspiring majesty of Jang Cave.
For those yearning for an extraordinary and unforgettable adventure in Vang Vieng, there's nothing quite like taking a hot air balloon ride to see this remarkable destination from a breathtaking aerial perspective.  The price is reasonable for experiencing 25 minutes on a hot air balloon.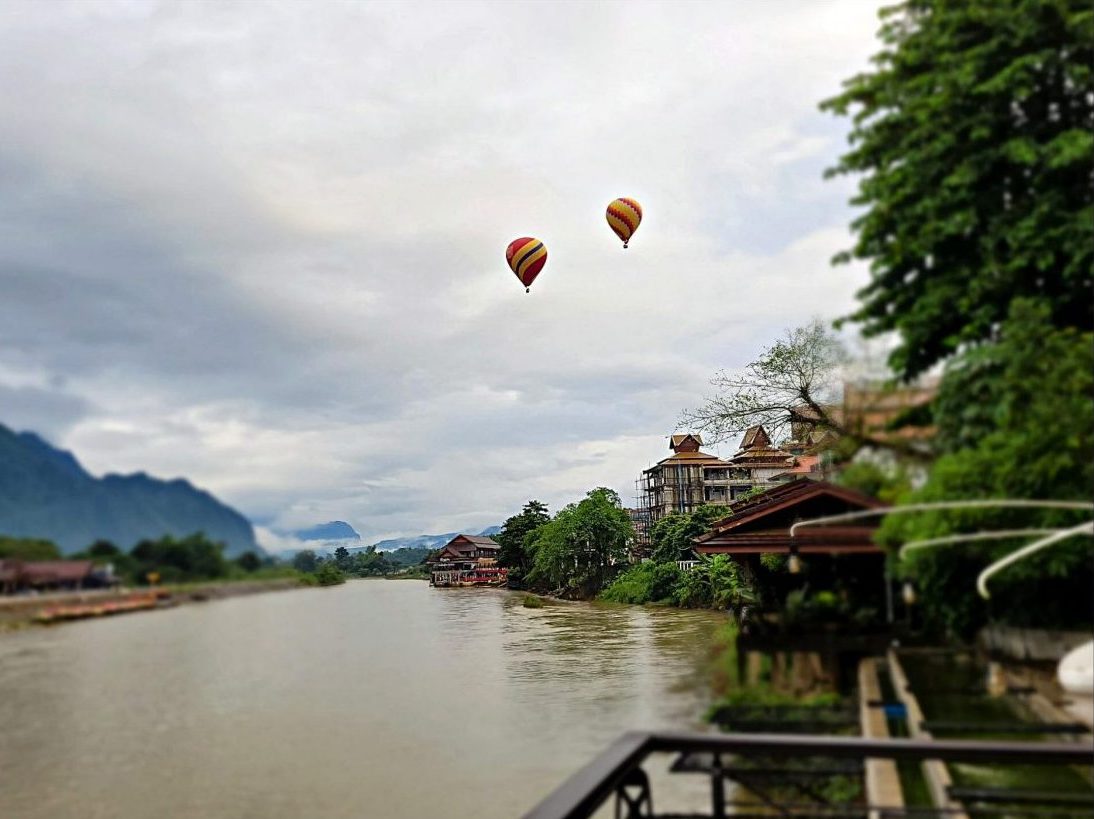 Highly recommend: Quintessential Laos in Depth 14 days
3. Luang Prabang
Luang Prabang, a UNESCO World Heritage site, is a town of unparalleled beauty and historical significance. It boasts a tranquil atmosphere, elegant temples, and traditional architecture set against a backdrop of lush mountains. This city is celebrated for its vibrant culture and spiritual heritage, drawing visitors from around the world.
3.1. Luang Prabang Attractions:
Wat Xieng Thong is one of the most renowned and culturally significant Buddhist temples in Luang Prabang, Laos. Also known as the "Golden City Temple," it is a masterpiece of traditional Lao temple architecture.  It is an iconic Buddhist temple located in the UNESCO World Heritage town of Luang Prabang, Laos. This historic and culturally significant temple is a masterpiece of traditional Lao temple architecture, known for its intricate design and rich heritage.

Kuang Si Waterfall is a mesmerizing natural gem nestled in the lush wilderness just outside of Luang Prabang, Laos. With its multiple tiers of cascading turquoise water, serene pools for swimming, and pristine natural surroundings, it's a captivating destination for those seeking a serene escape and a taste of Mother Nature's beauty.
3.2. Recommendation Sustainable Activities in Luang Prabang:
The Morning Alms Giving Ceremony in Laos is a deeply spiritual and culturally significant ritual you do not miss. During this sacred tradition, devout Buddhists offer food and alms to monks, who walk silently through the streets at dawn, collecting their daily sustenance. This solemn and peaceful ceremony provides a glimpse into the spiritual heart of Laos and is a meaningful experience for visitors seeking a deeper connection with the country's traditions and way of life.
Molding pottery in Chan Neua Village: 
In Luang Prabang, you may visit Chan Neua Village, a haven of traditional activities and crafts. Here, we witnessed local artisans at work, molding pottery, weaving intricate fabrics, or crafting bamboo products. This craft village is also a place to create jobs for other disadvantaged people in the area while developing the traditional crafts of previous generations. This activity helps our staff get closer to the heart of Laos.
Visiting Handcraft workshop in Ock Pop Tok Textile Center: 
Besides Lao Pottery House at Chan Neua Village,  we recommend you visit the Ock Pop Tok textile center. At Ock Pop Tok – an acclaimed textile and artisan center, we enjoyed a guided tour of the weaving process. We had the opportunity to learn about the traditional techniques and their significance to Laotian culture. Then we experienced dyeing the scarf by ourselves and brought home our scarf.
Rice Farming Experience in The Living Land Farm: 
We spent half a day on day 6 of our trip at Living Land, where hands-on farming activities provide insight into Laotian agriculture. This is a place that recreates the lives of local people in the place where the famous wet rice civilization developed. We experienced the wet rice traditional farming practices: land preparation, sowing, and harvesting.
Khua Mordin Cooking Class
Engage in an enriching cultural experience at Khua Mordin Cooking Class. Under the guidance of skilled chefs, we discovered the secrets of Lao cuisine and prepared dishes that are as visually stunning as they are delicious. Our culinary creations were then offered to a local temple, a gesture that embodied the spiritual and communal values of Laos.
II. Sustainable Accommodation in Laos
During our FAM trip in Laos, we had the opportunity to experience different accommodations, all of which have achieved Travelife certification – towards sustainable tourism. Here are some recommended sustainable accommodations to make your future trip to Laos more responsible:
1. Salana Boutique Hotel – Vientiane
Nestled in the heart of Vientiane, Salana Boutique Hotel brings you a mixture of luxury and sustainability. This hotel is committed to reducing its environmental impact through various initiatives, such as waste reduction, energy conservation and water management. In addition, Salana Boutique Hotel also supports the local community by using local materials and products. This not only enhances the tourist experience, bringing visitors closer to the local culture but also contributes to improving the lives of local people.
Address: Chao Anou Rd, 112 Wat Chan Village Chanthabouly District, Vientiane Capital, Laos
Website: https://www.salanaboutique.com/
2. Vang Vieng Boutique Resorts – Vang Vieng
Located amidst the picturesque scenery of Vang Vieng, Riverside Boutique Resort is a paradise for eco-conscious travelers. This resort perfectly combines luxury with environmental stewardship. It boasts a deep commitment to preserving the natural surroundings, ensuring your stay has a minimal ecological footprint. With a focus on sustainability, the resort's location provides easy access to Vang Vieng's eco-friendly attractions, making it the perfect choice for those seeking an immersive eco-adventure experience.
Address: Ban Viengkeo, PO 360, Vang Vieng, Vientiane Province, Laos
Website: https://www.riversidevangvieng.com/
3. Maison Dalabua – Luang Prabang
Situated in the heart of Luang Prabang, Maison Dalabua is more than just a boutique hotel, it is also a place dedicated to preserving the area's cultural and natural heritage. That is why sustainability is the core of their operations. Tourists can enjoy an eco-friendly experience, surrounded by lush gardens and tranquil surroundings, while also being close to the historic and cultural attractions of Luang Prabang.
Address: Oupalath Khamboua Road, Ban That Luang, Luang Prabang, Laos
Website: https://www.maisondalabua.com/home
4. Angsana Maison Souvannaphoum – Luang Prabang
A stay at Angsana Maison Souvannaphoum will immerse guests in the cultural heritage of Luang Prabang. This hotel emphasizes sustainability in many different aspects of its operations, for instance they are dedicated to showcasing the local lifestyle to bring guests with authentic cultural experiences and local traditions. In addition, environmental protection activities such as responsible waste management and energy-efficient systems are also a testament to Angsana Maison's sustainable development efforts. By choosing to stay here, visitors will be able to support responsible, sustainable tourism and have the opportunity to experience the richness of Luang Prabang.
Address: Rue, Ban Thatluang, Chaofa Ngum Road, 23624, Laos
Website: https://www.angsana.com/laos/souvannaphoum
Highly recommend: Discover Laos in Style 10 days
About Lux Travel DMC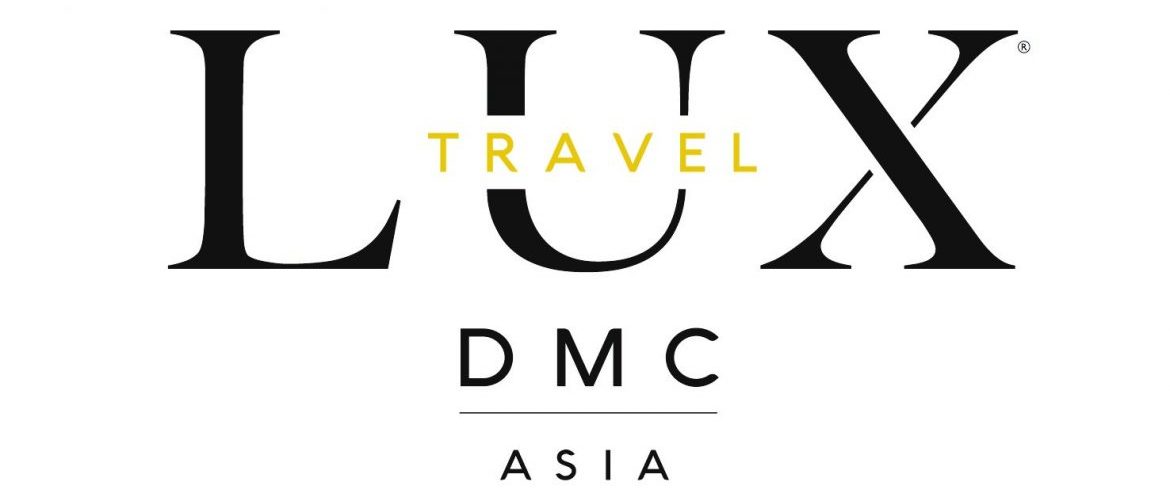 Founded in 2005, Lux Travel DMC is the leading Luxury Tour Operator in Asia. We provide 100% tailor-made private tours in Southeast Asia.  We are deeply committed to sustainable tourism, recognizing our responsibility to preserve the environment, protect cultural heritage, support local communities, and ensure that future generations can continue to enjoy the beauty and richness of our destinations.
Contact Us
Address: No.456 Lac Long Quan Street, Tay Ho District, Hanoi, Vietnam
Phone: (+84) 24 3927 4120
Email: [email protected]
Website: https://luxtraveldmc.com