Phu Quoc is a not-so nightclubs things, but a famous place for beachfront bars, lounge and upmarket rooftop with phenomenal views of the sea. So if you need something funkier, bouncier and noisier than a lazy day on the beach or some culture-exploring trip, here are Lux Travel DMC's list of bars in Phu Quoc for you to hype up your night!
1. Rory's Beach Bar
Opening Hours: Daily 09:00 – Late 
Address: 118/10 Tran Hung Dao street, Long Beach, Phu Quoc
Tel: +84 91 933 32 50
Rory's Beach Bar is first and foremost, Phu Quoc Island's quintessential beach bar run by an ex-pat duo. Maybe that's the reason behind the Western-styled menu, wooden furniture and the open-air lounge that offers you the greatest views of the ocean and surrounding islets. Visiting here during the high season, from November till March, you will have the chance to enjoy the extensive drink menu with beers on tap, tropical cocktails, and imported wines while listening to live bands or funky music played by DJs on Long beach. You can watch bonfires, and sports events, and especially on New Year's Eve, this bar hosts the biggest beach party on the island. But if you are here on a normal day, you can go in on Happy Hour and enjoy several seafood platters as well as reasonable drinks with laid back setting and professional service.
2. The Rabbit Hole Irish Bar
Opening Hours: Daily 14:00 – Late 
Address: 90 Tran Hung Dao street, Duong Dong, Phu Quoc
Tel: +84 90 605 89 90
Unlike most bars in Phu Quoc, The Rabbit Hole Irish Bar can keep you entertained for the whole day with a ray of entertainments such as pool tables, dart boards, Jenga, classic Nintendo games, poker, Connect-4, and so on. During day time, you can blow off some steam with these games, which comes with a spacious lounge and deep – house music and an awesome food and drink menu. But at night, it turned into a lively bar with EDM, pop and R&B music for customers to jam in. You can find classic cocktails, imported whiskeys, beers and wines with a 20% off Happy Hour starts from 6 PM to 10 PM daily. Moreover, among many bars in Phu Quoc, this place offers a weekly Ladies Night on Thursdays, when ladies get a buy-one-get-one-free promotion for cocktails.
3. Coco Bar
Location: 118 Tran Hung Dao, Phu Quoc 
Opening hours: 9 am – 12 am
Tel: +84 121 800 0953
Coco Bar is everything you imagine when thinking of a beach bar: open-air and spacious room, tropical heaven views with wooden chairs and bean bags to sit right on the shore while sipping on delicious drinks served by friendly and attentive staff. Established since 2012, Coco Bar becomes famous for its homemade rum made of coconut. You can also try the passion fruit rum, tri-colored rum shot or coconut-infused wine. With rays of entertainments like passing pool sharks, board games and most importantly: puppies who crave for your head pet and belly rubs, Coco Bar is such a nice place to have a nice nightlife.
4. Beach Bar at Mango Bay Resort
Opening Hours: Daily 10:30 – Late 
Address: Mango Bay Resort Phu Quoc, Ong Lang Beach, Phu Quoc 
Tel: +84 773 981 693
Located in a luxurious resort, Beach Bar at Mango Bay Resort is more of an upscale and exclusive nightlife with gourmet tapas, a five-star setting, and premium liquor. This place guarantees you the best private evening on this lovely island with alfresco terrace and expansive views of Ong Lang Beach. Its menu is fancy with the most standout drinks are 
Vietnamese Caipiroska, Phoenix and mango mojito.
5. CView Sky Bar 
Address: Sonasea Phu Quoc Duong To, Phu Quoc 
Hours: 5 pm – midnight 
Tel: +84 297 6279 999
Located on the rooftop of Sonasea Phu Quoc, CView Sky Bar is the youngest member of Phu Quoc's clubs of most impressive luxury bars. Perched on such a height, it offers gorgeous views from all positions through the gloriously tall glass windows or the airy outdoor terrace. The best thing about such a golden position is that: guests can experience Phu Quoc's sunset in absolute comfort and exclusive services from the well-trained staff of the hotel. Coming here, don't miss out on the chance to enjoy its tempting menu of signature and classic drinks and refreshing Asian-Western fusion cuisine.
6. Le Jardin at La Veranda Resort Phu Quoc
Address: Tran Hung Dao Street, Duong Dong Beach, Phu Quoc 
Hours: 10:30am – 11:00pm 
Tel: +84 773 982 988
This bar is famous for its authentic Italian pizza menu. Imagine, what can be more fulfilling than watching one of the best sunsets in Phu Quoc with a thin, crusty Margarita? And you will love their drinks here, because the bar has so much to offer, from a wide range of classic cocktails to an expansive list of imported wine and homemade rums. And don't forget the famous White Sangria: a mango-infused vodka, the perfect combination of tropical vibe and relaxation.
7. Rock Island Club 
Address: Nam Nghi Phu Quoc Duong Bao, Phu Quoc
Hours: 2pm – 9pm (Children under 18 are not allowed after 7pm) 
Tel: +84 297 389 1234
With its golden spot fronting a cozy beach island, the Rock Island Club is an outstanding and exclusive location to either watch the most magical natural show: sunset in Phu Quoc or just enjoy yourself with high-quality drinks made by expert bartenders. When the sun goes down, guests can have a 360-degree view of Phu Quoc's ocean and island while listening to the chill tunes taking you away from every day worries. Pictures taken from the bar's terrace is surprisingly romantic and Instagrammable. For guests staying at Nam Nghi Phu Quoc resort, Rock Island Club is entrance-free but for non-guests, you will have to pay VND300,000 to enter. This entrance fee will get you a ticket including a short round trip boat ride and one food/drink item when arriving at Rock Island Club.
8. Shri Phu Quoc 
Address: Tran Hung Dao Street, Ba Keo Beach, Duong To, Phu Quoc
Hours: 8am – 11pm 
Tel: 0297 2233 555
Located on the quiet and raw Ba Keo beach, Shri Phu Quoc is a nice beach club with a bar lounge, restaurant and the typical open-air and oceanside setting along the shore. You can come here even in the morning to enjoy the windy and gentle breeze of the ocean, but the bar can only be turned up when the sun goes down. Once the most phenomenal show began – Phu Quoc's sunset, your mood will be set up with just the right background music beats because for everyone's knowledge, Shri Phu Quoc is a master at fusing the right combination of food, alcoholic beverages, and music for an unforgettable and pleasurable experience once coming to this bar. One of their most famous treats here is the "Kem" cocktail, which literally means "Ice-cream" cocktail and of course, it is cooling, refreshing and absolutely delicious. And don't hesitate to try its freshly-caught seafood dish with a light touch of Mediterranean-inspired flavor to perfect your time here!
9. Sailing Club Phu Quoc 
Address: Lo B7, Khu Phuc Hop, Bai Truong, Phu Quoc 
Hours: 10 am – midnight 
Tel: +84 93 1031 035
If you have come to Sailing Club Nha Trang, then you would also love Sailing Club in Phu Quoc. And if you haven't? Time to try out one of the most famous nightclubs in this beach town!
The Sailing Club Phu Quoc is an ultimate all-day beach club destination, giving you luxurious experience in everything it provides. You will love the setting and decoration here with a swim-up pool bar, s spacious dance floor with a DJ booth for nighttime fun. And most important, Sailing Clubs in each and every destination all over Vietnam are famous for their extensive restaurant menu that is so variable for people of all diets, preferences with a hefty help and mouth-watering flavors from Asia to Europe. And here in Phu Quoc, Sailing Club in Phu Quoc, among all bars in Phu Quoc provide one of the highest quality craft cocktails, including its signature Afternoon Tea and Mustard G&T items. When the sun goes down, the music that the DJs play will set you up for relaxation and chill, post-sunset vibes but when it is pitch night, the clubs turn into EDM and Rock party with different themes for each night and events.
10. INK 360
Address: Intercontinental Phu Quoc Long Beach Bai Truong, Duong To, Phu Quoc 
Opening hours: 5pm – 1am 
Tel: (+84) 297 397 8888
The Vietnamese media calls this Phu Quoc's bar "highest standing rooftop bar of the island", so there is no wonder that you will have panoramic views of Vietnam's Pearl Island's and the crystal clear wave gently tapping the shore of the Gulf of Thailand. Located in the premium Intercontinental Phu Quoc Long Beach, INK 360 is also referred to as "the octopus bar" with octopus themed decoration with silver and copper tones. Guests can easily find aesthetically metallic tentacles round in every corner here as you walk into its door. This bar, with a romantic and expansive terrace, spacious bar's main stage gives guests a wonderful point of view for sunset and selfie opportunities. Moreover, you can totally trust the highly skilled mixologists here to make you a personalized concoction if you are not into INK 360's stunning craft cocktails. This place offers you a nice atmosphere to enjoy the beauty of nature with atmospheric beats in the afternoon and uptempo dance rhythms as time goes by.
11. Lion Garden Beer Club
Opening Hours: Daily 15:00 – Late 
Address: Duong Dong, Phu Quoc Island 
Tel: +84 96 893 39 79
You can find Lion Garden Beer Club – the largest nightclub of Phu Quoc Island on Duong Dong street. This place contains a restaurant with an outdoor patio, a huge and flashy dance floor that will be filled with electro tunes, EDM and dance-pop until late. The most famous dish here is a tray of cold cuts and a generous platter of ham, sausages, spring rolls and salads with famous Vietnamese beer brands.
12. Itaca Resto Lounge
Opening Hours: Tuesday – Sunday 11:00 – 13:00 & 18:00 – 24:00 
Address: 125 Tran Hung Dao Street, Duong Dong, Phu Quoc Island 
Tel: +84 77 399 2022
Among all bars in Phu Quoc, Itaca Resto Lounge makes its name remembered thanks to the unique and authentic Mediterranean-Asian tapas and alcoholic menu it has to offer. The setting and decoration here are simple at its finest with a lovely and well-lit courtyard and an open-air bar featuring white cushion seats and a dining section lit up by fairy lights and hat – lamps. If you are thinking of a fancy, romantic dinner with your loved one while enjoying the gentle sound of the waves, then you will love this place. And from 8 PM onwards, live DJs will hype up the area with remixed music or live band.
Coming here, don't miss out on the chance to try their signature potent sangrias, Itaca Resto Lounge's tapas offerings or Tuna Tataki.
5 BEST IDEAS EVER TO ENJOY PHU QUOC NIGHTLIFE TO THE FULL
Tips and things to know about Phu Quoc's bars
You can find most of Phu Quoc's nightlife in Duong To commute, which is the most popular region in Phu Quoc and home to the Islands longest beach – Bai Truong

Other choices for tourists are nightlife and entertainment up in Ganh Dau Commune

LGBT – friendly bars can be found at Fingernail Island (Hon Mong Tay) and Duong Dong Town

The legal drinking age in Vietnam is 18 but not strictly enforced on foreigners, and you can drink alcohol anywhere you want

Most bars here offer shisha or hookah

You can buy your own alcohol on legitimate liquor stores along Tran Hung Dao Street, there is a lot of imported wines, spirits here in cases you want to purchase your own beverage

Vietnam has strict laws on drinking while driving with hefty fine for rule breakers. This is applied for everyone, from bikers and motor drivers and car drivers
Abour Lux Travel DMC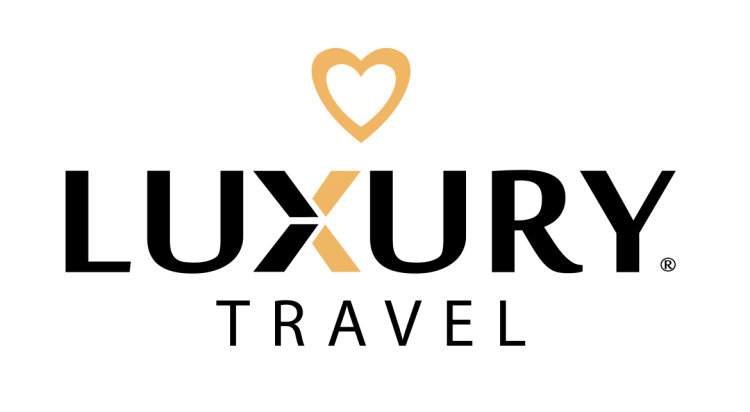 Lux Travel DMC specializes in custom-made holidays with several choices of high-end services for leisure travel, business travel and MICE serving a wide range of luxury travelers from 1 to 1000 people. Taking into consideration every little detail from our dear customer, Lux Travel DMC promises you the perfect tailor-made holiday for everyone: from couples and honeymooners, families, group tours to foodies, golfers or wellness/spa enthusiasts and other travel interests of your liking.
Contact Us
Address: No.456 Lac Long Quan Street, Tay Ho District, Hanoi, Vietnam
Phone: (+84) 4 3927 4120
Email: [email protected]
Hotline: +84-336-276-996
Website: https://luxtraveldmc.com