Vietnam's upscale tourism is on the rise recently, but its very nature is changing just as fast. Here is the sharing from
the CEO of the Lux Group with TTG Asia about the development of Vietnam tourism in general and the change of high-end market in Vietnam in specific from the pandemic.
1. How has the tourism sector continued to develop in Vietnam during the pandemic?
As borders are closed since March 2020 and 95% of inbound tourism firms have been closed down or ceased trading in 2020 and VNAT said over 500 tourism companies withdrawn their tourism licenses and turned to other businesses. Only the remaining 5% of TO/TA/DMC such as Lux Travel DMC taps into local marketing. 80% of our team become salespersons for the domestic market, 20% we keep contacts with our oversea partners. We create a new website in Vietnamese for only Vietnamese and a dedicated team for the local market www.luxurytravel.vn and inbound department we rebrand to www.luxtraveldmc.com.
Vietnam tourism is on and off due to the outbreak and in a very VUCA (short for volatility, uncertainty, complexity, and ambiguity,) environment. Some 4-5 hotels in the city closed, open and closed. Small hotels 1-3 star closed. Some accept to be a place for 14 days quarantined travellers from charter flights.
Isolated hotels, resorts, retreats in mountains or islands have clients for people who want to escape for few days to avoid Covid 19 and crowd. They live well and often full during the weekends and public holidays.
Tourism companies sell free and easy packages with hotels, transfers and flights only, cruises, hotels room only or we promote and sell quite good true luxury travel experiences such as yacht, cruises, islands/resorts charters and private jet or seaplane Hanoi and Halong Bay to our cruises Heritage Binh Chuan Cat Ba Archipelago or Emperor Cruises Legacy Halong. www.lux-cruises.com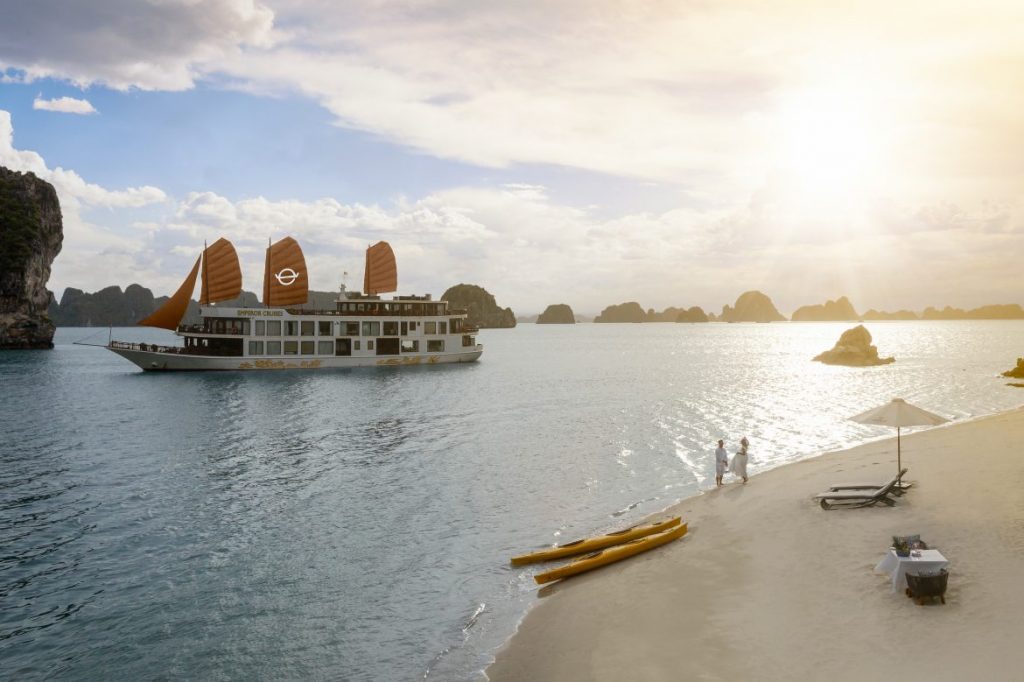 2. Are there any particular developments/ new attractions that position Vietnam ahead of other regional destinations now or in the future?
Some new destinations and resorts open up and become trendy for local travellers, holidaymakers, such as Pu Luong and Mai Chau, Phu Yen, Yen Bai, Con Dao or Phu Quoc. They look for authentic and unique travel experiences, new offerings, new hotels, resorts, in these new destinations. Pu Luong landscape like Bali and lure a lot of Vietnamese youth travellers, couples, families to this northeast destination. Avana Retreat Mai Chau is attractive and trendy for Vietnamese recently. The most remarkable trend is that Vietnamese like cruising, Lan Ha Bay and Cat Ba Archipelago are the favourite destinations in 2020 and Heritage Binh Chuan was the top choice and most loved cruise line last year and We have no room available for May, June before the 4th outbreak Covid 19 inn Vietnam.
3. For luxury Vietnamese travellers, what have been popular destinations in 2020 (I'm guessing this has been domestic due to travel restrictions) and what activities are proving popular?
For luxury Vietnamese travelers discover Vietnam and find their homeland is beautiful and offers a lot of equal luxury services to others countries or even better. We have received more bookings to top-notch luxury resorts such as Amanoi, Six Senses Con Dao, Ninh Van, An Lam, Four Season Hoi an or Mgallery Cat Ba, Yen Tu, combing with our cruises for a few days islands and nature escapes.
We offer them niche experiential travel products and exclusiveness with cruise and island experiences, we offer 4 days and 3 nights cruise 2 bays, Halong and Lan Ha, from Cat Ba National Park trekking to kayaking in the ocean. We offer wellness retreats on Emperor Cruises Legacy in Halong Bay and Bai Tu Long Bay. In Pu Luong, nature walk, fishing, mediation or literature tourism (Missing Tay Tien) following the trail and rivers of the poet Quang Dung from Thanh Hoa to Pu Luong, Mai Chau, Moc Chau during the historic Dien Bien Phu Campaign in the past.
We continue to promote our Secret Hideaways Collection such as villas, farm stays, homestays, cruises, retreats, tables, resorts, secret journeys for Vietnamese high-end travellers for this summer July, August, September and later as our signature products.
We discover a niche market for 100 million Vietnamese who want quality travel experiences, unique and different. We have created a website www. secrethideaways.com, www.luxurytravel.vn and invest seriously in the domestic luxury market and capitalize from it and grow it. Other active travellers like adventure caravan, road trip expeditions, sports tours and golf tours even weeding holidays and events … We bring our high standard luxury services to local Vietnamese. We received quite a lot KOLs, high class travellers booked tours and cruises with us in 2020.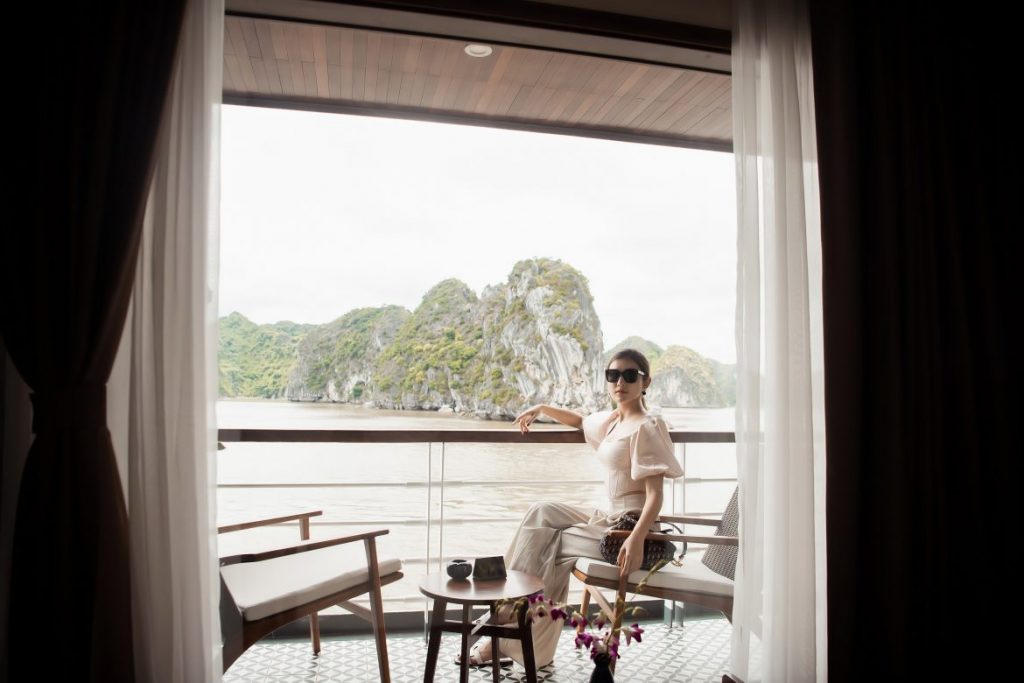 4. Hopes are high that borders will be open by 2022. Are there any overseas destinations that are attractive for Vietnamese luxury travellers or d you think they will stay domestic?
Hope that Vietnam opens its borders in the last quarter of 2021 for business travellers, and later 1 quarter 2022 for inbound and outbound travellers. I do not think that Vietnamese people are ready to travel right away in 2022 but they stay domestic and enjoy what Vietnam has to offers. Some clients say to us that foreigners come to discover our landscapes, nature, culture and food why we are Vietnamese and we do not travel deep to discover, explore, indulge, relax and experience our homeland first such as cruising in Halong Bay, Lan Ha Bay, Nha Trang Bay, it is so broken taking and they did not know it before the Covid 19.
5. Have the needs of luxury travellers in Vietnam changed at all due to the pandemic? If so, how?
Vietnamese luxury travelers come back to basic things, simple, happiness, pure, memories in the past, they do appreciate their life, time, values for families. We find that they travel in multi-generations, have fun together in the nature in Pu Luong, Sapa or on our cruises. They travel in small break 2-3 days in 4 times per year instead of a long holiday as before. They travel by road in their own cars rather than by flight. They want to relax in islands, bays, beaches close to nature without a crowd around.
Travel is all about destinations, experiences and memories. We declare the customers right on our website and 100% customers satisfaction guaranteed, no question asked, take it to the bank, we sell them exclusiveness, emotions, surprises and "wow moments" to them, we keep learning touching hearts of Vietnamese luxury travelers who choose us and want a word of mouth marketing from them and they return.
Our strategy is to Respond-resilience-reinvent-restructure-recover. We are on our road map and seek growth from both domestic and inbound from now on.