Maybe some of you have heard about Saigon (as it is known traditionally) or Ho Chi Minh City (the new name) in general and love to hop around the city to explore its utterly vibrant markets. We can hardly experience the culture and beauty of the Saigon market in anywhere else. The architecture of some Saigon markets still inherits the old grace from the French cosmopolitan colonial culture. The sophisticated architecture brings about the charm, elegance, and gorgeousness of the bygone era of colonization. In Saigon, each market reminds an unforgettable milestone of the country's commercial hub and acts as a historical observer. Additionally, a highlight when traveling to Saigon is the food, especially street food.
According to The New York Times, Vietnamese cuisine is in the top 10 of the best cuisines in the world – and Saigon is undeniably the new culinary star of Asia. This is one of the prime reasons for making Saigon market tour an impossible one to ignore for the international tourists during their trip to Vietnam. Nowadays, more and more shopping malls and multi-story plazas are developing in this city. But the traditional markets of Saigon are worth to take a glimpse because of the local culture and long history, from the glorious days of Chinese vendors to the arrival of the French. The list below talks about the most famous locations which you cannot miss when you are planning to enjoy a tour of Saigon markets.
I. BEN THANH – THE MOST CROWDED MARKET IN HO CHI MINH CITY
1. History and present: From Les Halles Centrales to Ben Thanh Saigon Market
In the early 17th century, Ben Thanh Market was a wet Saigon market next to Saigon River before the French occupied Gia Dinh (the former name of Saigon or Ho Chi Minh City). The street vendors developed and contributed to making up this bazaar. After that, the French colony set up Ben Thanh Market. Since 1870, they called it Les Halles Centrales. In 1912, the market was relocated to a new place and renamed as Ben Thanh, which was officially launched in the next two years.
The market, which was reconditioned in 1985, spreads over 13,056 m2 and is a residence for 3,000 merchants selling different products. On average, Ben Thanh Market witnesses 15,000 visitors a day. Not only known as a location for real Vietnamese food, but this Saigon market is also a place where many historical events occur. According to Food and Wine magazine, a publication of American Express Publishing, Saigon was in the top 10 of the world's best street food in January 2012. Especially, most of the food-lovers around the world recommended Ben Thanh Market as they can enjoy Vietnamese cuisines as well as a variety of delicious Asian dishes.
2. Things to buy when shopping in Ben Thanh Saigon Market
One of the most fascinating things you can find in Ben Thanh Market is real Vietnamese food. There are a lot of food stalls inside the market food section, where food is prepared freshly as per order. You can try many local dishes such as banh xeo, banh cuon, pho and hu tiu. While all kiosks remain closed in the evening, sidewalk restaurants near the market remain open and make it one of the city's liveliest areas. You can also drink a cold beer with finger food at a cheap price as low as about US$ 1 only.
In Ben Thanh Market, you can also find goods for daily life like vegetables, fruits, meats, spices, clothes, shoes, and bags. The wide range of vendor merchandise also includes blingtastic jewelry, grocery, kitchen wares, electronic goods, sweets, and Vietnamese traditional coffee. Besides, travelers can also find a number of local handicrafts and souvenirs – something to remark the time when you were in the market.
3. Transportation: Ways to reach Ben Thanh Saigon Market.
Opening hours: 5:00 hrs – 18:00 hrs
Address: Le Loi Street, District 1, Ho Chi Minh City
Ben Thanh Market is located in the city center and has four gates so it is very convenient for visitors to reach. It is 7 km away from the Tan Son Nhat International Airport. You can take a taxi or use public bus outside the airport building. From the airport, bus no. 152 is the most suitable route. If you live in the nearby area, walking is the best choice to take a look of Saigon scenery, culture and the local lifestyle of Saigon market areas.
ASK US MORE
II. BINH TAY MARKET (CHOLON MARKET) – CHINA TOWN IN SAIGON MARKET
1. Little-known history and present of Binh Tay Saigon Market.
After the fire-hit of the original market, a Chinese businessman and philanthropist, Guoyan (better known as Quach Dam), financed to re-build the Binh Tay Market. His commemorative statue is placed in the Fine Arts Museum now. In this period, the Chinese living in Vietnam were oppressed by the Tay Son. As a response, they set up their community but these were intimidated again. During the 1880s, Binh Tay Market was reconstructed by the French. It was not until 1928 that the new construction of this market continued and reopened in the same year featuring a spectacular fusion of French and Chinese architecture.
Binh Tay Market (also known as Cholon meaning "Big Market") is great for enjoying and experiencing the local lifestyle of the Saigonese. It is the central market of Cholon in District 6, spreading over 17,000 m2. To visualize and experience how ancient Chinese communities were operating their businesses, visiting Binh Tay Market is a good choice.
2. Things to buy when shopping in Binh Tay Saigon Market.
Binh Tay Market is divided into sections with each division specialized for certain products. Along with much traditional food such as pho and goi cuon (spring rolls), there are many food stalls selling Chinese-influenced food like banh bao and hu tiu. Besides, you can find everything in this Saigon market like fresh fruits, dried fruits, meat, fish, poultry, clothes, sneakers, souvenir and so on. The market offers a lot of things from fresh eatables to Vietnamese indigenous products and foreign items related to Chinese background. The newly renovated market is even larger than before and so invites more crowds to its shopping world.
3. Transportation: Ways to reach Binh Tay Saigon Market
Opening hours: 6:00 hrs – 19:30 hrs
Address: No. 57A Thap Muoi Street, District 6, Ho Chi Minh City
Walking is the most appropriate way to wander and discover every corner of this Saigon market. The fastest way to reach Binh Tay Market is to choose a taxi.ora motorbike taxi, especially when GrabBike makes travel so much easier. If you decide to take a bus, get into the blue bus No. 1 from the Central Bus Station will directly lead to Cholon Bus Station.
Tan Dinh market – Saigon Market
III. TAN DINH MARKET – CONNECT WITH VIETNAMESE CULTURE
1. History and present of Tan Dinh Saigon Market: A shopping location in the North of Saigon
Tan Dinh Market was originally known as the Marché de Phu-Hoa (Phu Hoa Market). It is one of the most historic markets having stylish French market building. According to colonial records, from the 1870s to 1880s, Phu Hoa Market was one of the most important markets in the North Saigon. Later, by the turn of the century, perhaps because of being situated near Tan Dinh Church, the market increasingly became popular as Tan Dinh Market. The market was officially built by the French colonial government in 1926, and till date is considered not only a historical milestone but also a shopping location for both ages and genders.
The market has four gateways due to being located at the corner of Hai Ba Trung and Nguyen Huu Cau crossroads. The interesting point of this market is the existence of three steeples in the facade (there is one in the middle and on two on the other sides). What makes Tan Dinh Market stands out from other Saigon markets is its classical architecture and ancient style. Over the years, the market has not changed and been a popular location to shop and visit.
The professional security team to keep up-regulation in the market is an extra point. Besides, travelers easy find a parking lot in the adjacent area, so getting to Tan Dinh Market is more comfortable than ever.
2. Things to buy when shopping in Tan Dinh Saigon Market.
A range of street stalls offering Saigon best street food is at the front of Tan Dinh Market. If you want to try Vietnamese food, put Tan Dinh Market to the top of your list.  We highly recommend bun rieu (noodle soup with crab paste) and sea snails. Furthermore, Che Ba Muoi offers che (Vietnamese sweet soup) – an amazing Vietnamese dessert – which will win the hearts of any food-lovers.
You can also find anything in the market (the same as Ben Thanh Market and Binh Tan Market) such as fresh products, dried products, daily commodities, clothes, shoes, bags, etc. One of the most special things in the market is the range of fabric collections. Many arrays of shops sell silk, cotton, denim, tartan, and corduroy for tailor-made clothing for you like long dress or shirts.
3. Transportation: Ways to reach Tan Dinh Saigon Market.
Opening hours: 5:00 hrs – 17:00 hrs
Address: No. 1 Nguyen Huu Cau Street, District 1, Ho Chi Minh City
               No. 300 Hai Ba Trung Street, District 1, Ho Chi Minh City
If you are in the city center, head north and the market should be along Hai Ba Trung Street. It is across the road from Tan Dinh Church. From the Turtle Lake (Ho Con Rua), it takes about 10 minutes to get to Tan Dinh Market. Another way you can reach there is by bus. There are several bus routes which lead to Tan Dinh Market like Bus No. 38, 10, 28, 54. Or if you want to travel with ease in mind, get into a taxi or a motorbike taxi and the driver will bring you to the market directly.
Saigon Square – Saigon Market
IV. SAIGON SQUARE: AN ICON OF SAIGON MARKET
1. History and present of Sai Gon Square: One of the Biggest Indoor Saigon Market
Saigon Square was first located at the Kumho building in Le Duan Street. After that, it was shifted and segregated into two outlets. The largest building is in Saigon Square 1, which is in Nam Ky Khoi Nghia Street. In spite of not considered as a monument market, Saigon Square has been known as a shopping landmark. It is an icon of Ho Chi Minh City's bustling commerce. For now, the third Saigon Square has opened and introduced to customers on Hai Ba Trung Street.  Unfortunately, Saigon Square 2 on Ton Duc Thang Street has been closed. But all Saigon Squares are great, convenient and modern for shopaholics.
The two-story Saigon Square is a "V.I.P market" in Saigon because of the goods' quality, and the air-conditioned indoor area with a sophisticated and well-organized setup. This Saigon market also offers secured parking service and paid toilets on the second floor.
2. Things to buy when shopping in Saigon Square
Saigon Square is packed with shops on two floors selling fashionable clothes, accessories, pieces of jewelry and even electronic gadgets. All stores always update their collections with the latest trend, so it is very attractive, both for Vietnamese and foreign customers. If you cannot find something at the first store, do not be disappointed because there are many chances to get it at the other. A lot of things that you were looking for to buy in Saigon, but restrained due to its high valued price as sold at today's modern shopping malls, are also available here like shoes, bags, toys, kids' clothes, etc. An extra point is that almost all the sellers can speak English. Consequently, it is convenient for foreigners to visit Saigon Square.
BOOK THIS TOUR
3. Transportation: Ways to reach Saigon Square in Saigon
Opening hours: 9:00 hrs – 21:00 hrs
Address:
Saigon Square 1: No. 77-89 Nam Ky Khoi Nghia Street, District 1, Ho Chi Minh City

Saigon Square 2: Closed

Saigon Square 3: 179E – 181 – 183 – 185 Hai Ba Trung Street, District 1, Ho Chi Minh City
Tan Binh Market is very close to Saigon Square 1, while Saigon Square 3 is fairly close to Tan Dinh Market. You can choose to mix your schedule with visiting those markets so that you just have to walk from here to there for a few minutes. If you are heading to Saigon Square from another area, a taxi and a motorbike taxi is convenient. As the location also offers a parking lot, you can also rent a bike or motorbike to venture around the city and combine with a visit to the market.
V. BA CHIEU MARKET: A VAST FASCINATION OF THE OLD SAIGON MARKET
1. A long history and present of Ba Chieu Saigon Market
Despite the rapid development of Saigon markets, Ba Chieu Market (established in 1942) still preserves its old and nostalgic charm of the local Saigon market. There are a lot of theories related to Ba Chieu Market's name. Even local people who live in the nearby residents know little about the history and the origin of the name "Ba Chieu".
"Chieu" was the name of Nguyen Ngoc Thang's wife. There was a rumor that Nguyen Ngoc Thang, as known as Lanh Binh Thang – a general under Emperor Tu Duc, had five wives. He was one of the first persons in the 19th century who initiated the revolution against French colonialism in the South of Vietnam. He built five different markets for each of his brides, named after them and let them manage the market. They are Ba Hat, Ba Queo, Ba Hom, Ba Diem, and Ba Chieu. The four markets except for Ba Chieu: Ba Hat, Ba Queo, Ba Hom, Ba Diem are now in District 10, Tan Binh, Binh Tan, and Hoc Mon, respectively.
Vuong Hong Sen, a researcher at the Museum of Vietnam History in Ho Chi Minh City, has other explanation. He said that these five markets were named after the land's owners or the first merchant in that market. Until now, the derivation of the market still causes argument, but we cannot deny that Ba Chieu Market is a hotspot for both domestic people and foreigners.
2. Things to buy when shopping in Ba Chieu Saigon Market
Ba Chieu Market is another Saigon market where you can find everything, from seafood to flip-flops, from bedding to bottles. This Saigon market is not in the city center, so not many tourists tend to visit here. When the sun goes down, the friendly people keep doing their business while the market turns into a night market. The dry market inside which faces Phan Dang Luu Street sells mainly clothes, pieces of jewelry, bedsheets, bags, shoes, and cosmetics. Besides, in the back of it, there are many kiosks having grocery and fresh products.
On two sides of the market, you can find both fresh and dried fruits, along with different kinds of rice – the staple food of Vietnamese. There are several food stalls on the right side of Ba Chieu dry market, and you can have a meal with special local food: noodle, pho, various kinds of che (sweet Vietnamese soup), etc. You can also buy banh tet, banh it (traditional cake of Vietnam for Tet) as a gift to bring home for friends and family.
3. Transportation: Ways to arrive Ba Chieu Saigon Market
Opening hours: 5:00 hrs – 20:00 hrs
Address: No. 40 Hong Bang Street, Binh Thanh District, Ho Chi Minh City
Ba Chieu Market is in the center of Binh Thanh District. From Tan Son Nhat International Airport or the center of District 1, it takes you the same time to arrive at Ba Chieu Market (about half an hour). You can also take a taxi from here with the price from VND 100,000 to VND 120,000, or even lower if you call for Grab, Uber or motorbike taxis.
VI. BA HOA MARKET – AN INTERESTING PLACE FOR QUANG-PRODUCT LOVERS
1. History and present of Ba Hoa Saigon Market: A home for Quang Nam people having nostalgia
Ho Chi Minh City witnessed many generations moving from other parts of Vietnam to earn a living. On settling down in a place far from their home, traders often miss their birthplace, family and hometown products. As a result, Ba Hoa market was set up to satisfy the nostalgia of people from Quang Nam Province. The market was established in 1967 by a woman named Hoa. She was a child from the North who moved to the South in 1954. Although the market was renamed later as Ward 11 Market, local people keep calling it as Ba Hoa Market. It is the way that local residents express their appreciation to Mrs. Hoa – the founder of the market.
2. Things to buy when shopping in Ba Hoa Saigon Market
If you tend to visit Ba Hoa Market, do not forget to try special dishes of Central Vietnam. At the entrance, you can find many signboards naming Quang Nam products such as mi Quang (a kind of noodle with Quang Nam's flavor), cao lau (Hoi An rice noodles with pork), banh dap Hoi An (grilled pancake), banh thuan Quang Nam (steamed cupcake) and banh xeo (fried pancake). There are also a lot of dishes which will leave your tastebuds tantalizing like banh bot loc (tapioca dumpling with pork and shrimp), banh trang me (Vietnam sesame rice cracker), banh duc and cha ram tom dat (fried shrimp roll).
The market is quite small but enough for what Quang Nam people need. Visitors can buy other products like black sugar, cu nen, Ly Son Island garlic and dried potatoes. A special ingredient in Quang's meal is mam cai – a fish sauce made in their traditional flavor – and it is available in Ba Hoa Market as well.
DISCOVER NOW
3. Transportation: Ways to reach Ba Hoa Saigon Market
Opening hours: 5:00 hrs – 20:00 hrs
Address: Tran Mai Ninh Street, Tan Binh District, Ho Chi Minh City
To reach Ba Hoa Market from the city center, it takes you about 15 minutes to walk. Going this Saigon market with a motorbike taxi or a taxi is a better choice than choosing a bus because you still have to walk to the market a few minutes from the bus station.
VII. AN DONG MARKET (CRAFT MARKET) – SAIGON'S PROUD HERITAGE
1. History and Present of An Dong Saigon Market – An authentic experience
Apart from Ben Thanh Market and Cholon, An Dong is another popular place. The market was opened at the end of 1951. But it was not until 1954 that the market was officially set up and invested. At that time, lots of North Vietnamese immigrated to settle down in Saigon. People were developing their business, opening more and more stalls along with the help of the former government. An Dong Market is the most hyper fashion market in Saigon and even in Chinatown.
The market has a total area bigger than Ben Thanh Market because it has three floors and one basement. Until now, An Dong Market is one of the best local markets in Saigon that tourists should not miss to cherish the real charm of Saigon markets.
2. Things to buy when shopping in An Dong Saigon Market
Woodwork, lacquerware, and knitwear are some of the most common but specialty goods at An Dong Market. The market is colorful with stores full of bags, shoes, and clothes making a mix of a wholesale and retail marketplace. You can also find some different kinds of jewelry, but it is not always genuine items, so buying handicrafts and souvenirs for your trip is better. Take your time to explore the market, you could score some incredible deals.
After strolling around the market, you must be a little bit tired and thirsty! On the ground floor lies a food court with several kiosks selling bulk food, traditional food, and dessert with a price of around US$ 1. Some popular dishes which have excellent reviews are pho, banh xeo (savory crepes), goi cuon (spring rolls) and mi Quang (turmeric noodles).
There are other local foods for your needs such as broken rice with grilled pork chops, noodle soup, che (sweet Vietnamese soup) which make you mouth-watering and some refreshing beverages such as sugarcane and seasonal fruit smoothies.
3. Transportation: Ways to reach An Dong Saigon Market
Opening hours: 7:00 hrs – 18:00 hrs
Address: No. 34 An Duong Vuong Street, District 5, Ho Chi Minh City
An Dong market is about 4 km away from Ben Thanh Market. From the city center, you can choose one of these options to get to the market. Using a motorbike or taking a taxi is the fastest way to reach the market. The price is approximately from VND 40,000 to 70,000. Taking a bus is cheaper, but it will take about 30 minutes. There are several buses arriving at An Dong Market from the bus station near Ben Thanh Market every day like Bus no. 11, 56, 38 and 45.
VIII. SOAI KINH LAM FABRIC MARKET – THE BIGGEST FABRIC MARKET IN SAIGON
1. History and present of Soai Kinh Lam Fabric Market
In Ho Chi Minh City, there are several markets that focus on a particular type of products. For instance, while Kim Bien Market is well-known for providing different kinds of chemicals used for agriculture, Soai Kinh Lam is a home to hundreds of fabric materials. Soai Kinh Lam was founded before 1975 but the actual date is still unknown, but it was very little-known and not crowded. The market is also known as "Thuong Xa Dong Khanh", or Dong Khanh Trading Center. Due to the government's policy after Independence of Vietnam, people were not permitted to do their own business and the market was forced to shut down for many years.
From 1989, the government with the new economic policy allowed the market to reopen. Since then, Soai Kinh Lam has developed and become a hot Saigon market for traders and buyers. Gradually, it attracted more and more people and considered the most famous place for fabric and textile in Saigon.
2. Things to buy when shopping in Soai Kinh Lam Saigon Market
It is often said that Soai Kinh Lam is the oldest and largest wholesale textile market in Saigon. There are about 500 stalls which sell different kinds of fabric materials with assorted colors and designs. One special feature of this market is each shop only offers a certain kind of fabrics and the price depends on the color, quality and the material of the textile. For example, chiffon fabric costs from VND 160,000 to VND 180,000 per meter, while the same length of buckram is about VND 40,000. Some items in the best-seller list need special mentions like traditional materials to make ao dai, ao ba ba, and Chinese cheongsam. The special kind of fabric to make these products has the highest price, costing over VND 250,000 per meter.
The materials mostly come from China but are also imported from other countries such as South Korea, Japan, India, Thailand, and Cambodia. This is a perfect location for tailors because of the wholesale price. Apart from buying fabrics for family and friends as a gift, you can have a chance to know more about the culture and one-off characteristics of Soai Kinh Lam Market. The market always witnesses a large number of footfalls to buy colorful fabrics. Especially, towards the end of the year, this Saigon market experiences maximum crowd because of the demand for having new clothes in the new year. You will only be able to perceive the interesting things, its inherent appeal and unique ambiance that make the market unique, impressive and popular in Saigon, once you are there at Soai Kinh Lam Fabric Market.
3. Transportation: Ways to reach  Soai Kinh Lam Saigon Market
Opening hours: 7:30 hrs – 17:00 hrs
Address: No. 465-473 Tran Hung Dao Street, District 5, Ho Chi Minh City
Soai Kinh Lam Fabric Market is 6 km away from the center of Ho Chi Minh City. In the nearby area of Chinatown, you can visit both Cholon (Binh Tay Market) and Soai Kinh Lam Market, which is just a 10-minute walk. Wandering around the town, you will experience the specialty of the Chinese community in Saigon markets. Traveling by motorbike and taxi helps you have a closer look into local daily life on the street. But it costs more than public transport (around VND 30,000 – 100,000). Soai Kinh Lam Market is also easily accessible by bus No. 01, 56, 45 and 96 from the bus station near Ben Thanh Market on Ham Nghi Street.
IX. HO THI KY FLOWER MARKET – A COLORFUL GARDEN
1. History and present of Ho Thi Ky Flower Market
Ho Thi Ky Flower Market, established in 1987, has become the unique and largest flower market in Saigon since 1996. Starting with just a small group of vendors, the market is today a perfect location for retailers coming to buy flowers at a wholesale rate or local people finding flowers at a cheap price. On coming to the market in the morning, you can have the opportunity to revel in the freshness of the flowers and smell the appealing floral fragrance. One interesting thing is that the market has more to explore beyond its flower section.
2. Things to buy when shopping in Ho Thi Ky Saigon Market
Ho Thi Ky is a market providing flowers for wholesale sellers and individuals. At Ho Thi Ky Flower Market, you will feel like you just have entered a colorful garden. The market offers various kinds of flowers such as roses, lilies, daisies, sunflowers, lotuses and so on. Those flowers mostly come from Da Lat – a gorgeous mountain city near Central Vietnam. They are also delivered from Mekong Delta (a vast area of rivers and rice paddy-fields in the southwest of Vietnam) and other provinces.
People are likely to buy a bunch of flowers to decorate their home or gift to friends and family as a symbol of love, so the market is often crowded during the early opening hours. To enjoy the sparkle of this city, wandering Ho Thi Ky Flower Market is a good choice. The flowers and the fragrance the place emits, together with the fog of early dawn, evoke a  serene emotion in your inner mind. With the cool weather at midnight, you can have the opportunity to dip into the tranquil and romantic atmosphere.
Do you think that Ho Thi Ky Flower Market just sell flowers? If yes, you are wrong. Walking some more steps and looking to your right, you will easily find the Cambodian Market inside. This is where you can buy some kinds of dried fish. You should ask people for the vegetable to prepare Cambodian salad with the dried fish. Besides, you should try Cambodian sapodilla fruit, Num Bo Cho noodle, hu tiu with snails and when you are here in this Saigon market, do not miss these two places: Che Co Co (at no. 57 Ho Thi Ky, District 10, Ho Chi Minh City) and Bun Tu Xe (at no. 57/27 Ho Thi Ky, District 10, Ho Chi Minh City).
3. Transportation: Ways to reach Ho Thi Ky Flower Market in Saigon
Opening hours: 5:00 hrs – 23:00 hrs
Address: No. 52 Alley Ho Thi Ky Street, District 10, Ho Chi Minh City
You can rent a motorbike to venture there (check with your hotel or rent from Bui Vien backpackers area). But there is no parking lot so it is quite inconvenient to take personal vehicles. Taking a motorbike taxi or taxi is a wise choice. It is very useful and the price is also reasonable. On the other hand, there are some buses you can catch like Bus No. 14, 27, 69 and 150, then reach Ly Thai To Street and you just have to walk to the market from there. You can also walk to the flower market after taking the Bus No. 05 or 53, which will get you off at Hung Vuong Street.
X. DAN SINH MARKET (YERSIN MARKET) – FINDING REMNANTS FROM VIETNAM
1. History and present of Dan Sinh Saigon Market: Journey through  a Gambling Zone to a Marketplace
Dan Sinh Market (or Yersin Market) was named after the French adventurer and biologist Alexandre Yersin (1863 – 1943), who had participated in the establishment of a Nha Trang's research institute and a Hanoi's medical school. Before today 's marketplace, Dan Sinh Market used to be the Kim Chung Casino. At first, gambling in Vietnam was forbidden. Later, the government legalized it in order for the French to control and collect taxes. Unlike Dai The Gioi Casino – the biggest casino at that time, Kim Chung was the location mostly for the middle and low-income to bet their luck for the opportunity of changing their life.
In 1954, after a shift of authority, Kim Chung Neighborhood got its new identity as Dan Sinh Neighborhood. Additionally, the people living in here started to sell military equipment for U.S soldiers. This Saigon market is the route to find all sorts of antiques which was mostly made in foreign countries: clothes, old car parts, used Zippo of U.S soldiers and old incense burners. But with the opening of the global economy for  Vietnam trade and commerce, it became easier for people to get non-domestic goods. As a result, Dan Sinh Market gradually started losing its glam and attraction. The market is no more the main source to get commodities from overseas. But it is still a location bringing memories of the old Saigon as well as selling lots of antiques. Not many tourists know about Dan Sinh Market and most travelers go there after visiting Phung Son Tu Pagoda.
2. Things to buy when shopping in Dan Sinh Saigon Market
Are you a collector of antiques or just want to own some rare and unique kinds of stuff? If yes, Dan Sinh Market is a just the place for you. One important point is that all commodities sold here are passed from generations before coming to this market. After many decades, Dan Sinh Market still sells the same kind of products from the old splendid times as if things had never changed, everything is there: machinery parts, military supply, and other old items. This is also a place for you to buy camping equipment, electrical equipment or souvenirs, which are difficult to find at any other markets in Saigon.
All sorts of commodities in this Saigon market can come from anywhere in multiple categories. Going to Yersin Market, you can not only go shopping for unique souvenirs but also perceive the painful consequence of the Vietnam War (as known as the American War in Vietnam). Vietnam War has ended for over 40 years, so it is very hard to find an authentic remnant. Most of them are fakes or reproductions.
BOOK THIS TOUR
3. Transportation: The ways to arrive at Dan Sinh Market in Saigon
Opening hours: 7:00 hrs – 17:00 hrs
Address: No. 104 Yersin Street, District 1, Ho Chi Minh City
From the downtown area, it takes just five minutes to walk to Yersin Market. If you stay in the backpackers' area or live around Ben Thanh Market, walking is the best way to reach here. It is only 1 km away from Ben Thanh Market. Or else, you can rent a motorbike or even book a motorbike taxi. And if the weather condition is unpleasant, taking a taxi or a bus is the best decision.
XI. SOME TRAVEL TIPS FROM LUXURY TRAVEL WHEN VISITING AND SHOPPING IN SAIGON MARKET
Regards the transportation, it is easier if you take a motorbike taxi but Luxury Travel Vietnam never recommends its tourists to opt for a motorbike taxi as it is not usually covered under travel insurance. So it is always advisable to opt for a normal taxi and the driver will take you to anywhere you want. But if you choose public transport such as a bus and wonder which bus you should follow, you can get more information about the route on Moovit.
When buying something in Saigon market, the first and foremost thing you should remember is bargaining with materials that do not have a proper price tag. In Western countries, bargaining is not a common act. But in Southeast Asian countries especially Vietnam, it is not taboo. First, offer the seller ½ or ⅓ of the initial price. If they do not agree, keep raising the cost up to the acceptable price. If needs, pretend to walk away and do not show any interest in the things before that. The bargain may be strange, but nobody wants to pay for something much more than it should be. Besides, before leaving a store, check the product's quantity and quality. Some shops do not allow you to exchange after paying.
Knowing a little basic Vietnamese will make your trip more meaningful. You have to communicate with the local people a lot in Saigon market. But all the local market traders don't know how to speak English. Or else, a guided tour is a great idea to have a complete journey through the heritage markets.
XII. ABOUT LUXURY TRAVEL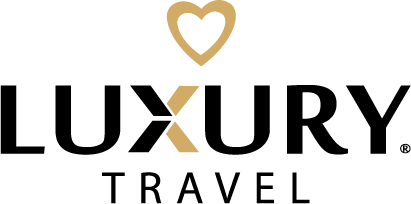 Are you bearing the intention to go to Ho Chi Minh City? Contact with our experienced travel experts at Luxury Travel or send us your inquiry directly here. With many years of experience, we promise that your trip to Vietnam will surely be an unforgettable one.