Perfect Secluded Islands In Thailand
If you are planning to travel to Thailand for a beach getaway this Summer, you might get overwhelmed by too many information and the fear of bumping into hordes of tourists when traveling to Thailand beache
from Phi Phi Islands.s. Thailand has many incredible places to see and some preserved secluded beaches that you can find with a little help from our team. In this article, we will give you 5 options for a Thailand Beaches Holiday full of relaxing, swimming, tanning and just being present in the moment.
1.Koh Lanta  – One of the most pristine Thailand beaches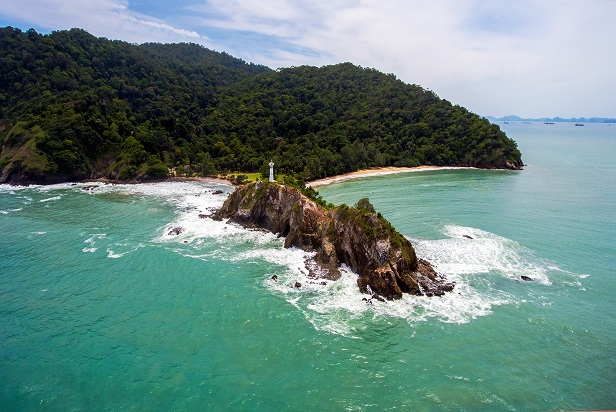 Koh Lanta island in Thailand is not a very popular destination to this day and it is a little heaven on earth. Still quite a big beach, and surrounded by natural parks too it is a perfect getaway for a few days. And it is only a boat ride away from Phi Phi Islands.
ASK US MORE
2. Railey Beach – One of most popular Thailand Beaches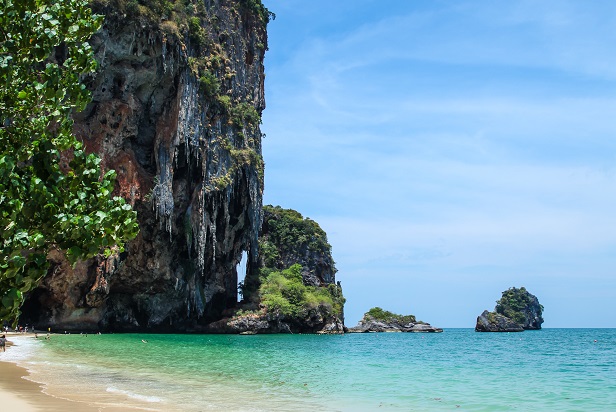 Railey beach is very close to Krabi and can be reached easily from there by boat ride. In Railey beach you will have to time to experience a more private time, surrounded by the turquoise waters and karstic rocks scene. Some come for snorkeling, others for climbing and, of course, swimming. Picture yourself savoring delicious cocktails at the end of the day on the beach. Here you will find a secluded paradise in which cars do not circulate and with still many luxury hotels to choose from.
Read more articles about Thailand
Top Thai food you must try when holiday to Thailand
Top things to do in Phuket Thailand
3. Koh Lipe – The amazing piace of paradise among Thailand Beaches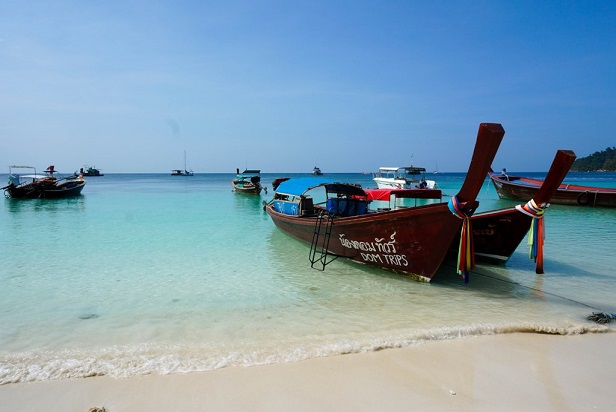 Koh Lipe is an island on the Andaman Coast, in south-east Thailand, near the Tarutao National Park. It is located very close to the border with Malaysia and this island traditionally was inhabited by the "gypsies of the sea". Today, Koh Lipe receives tourists seeking tranquility or more lively villages, in an environment of natural beauty just for them. And apart from Koh Lipe, many surrounding islands are uninhabited and very well preserved so you can explore this side too. Koh Lipe is well connected by plane to Bangkok.
BOOK THIS TOUR
4. Similan Islands – One of the best Thailand Beaches For Diving!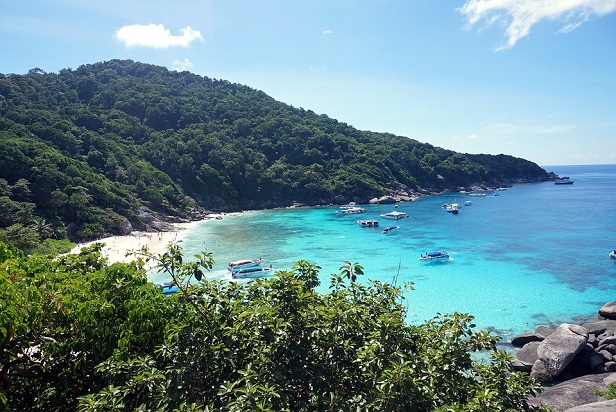 The Similan Island is definitely the best dive site in Thailand. A trip to the Similan Islands will transport you to one of the last preserved places without intervention from man. This is truly one of the best diving places in Thailand and, around the world! The area of the archipelago of the Similan Islands, in Thailand, could well be called simply as the emerald sea and is an increasingly visited site Not so much secluded places you think? Yes, other people know about it but it is truly a unique spot to stop by if you are fond of diving and want the best of the best. The Similan islands are nine in total, situated in the Andaman Sea, in the south of the country, as well as a site declared as a National Park. It can be visited on day trips or cruises of up to four days on the departing from Phuket, Khao Lak, and Ranong.
Get more infomation about diving in Thailand
5. Morakot in Ko Muk Island – Only Accessible Thailand Beach From A Cave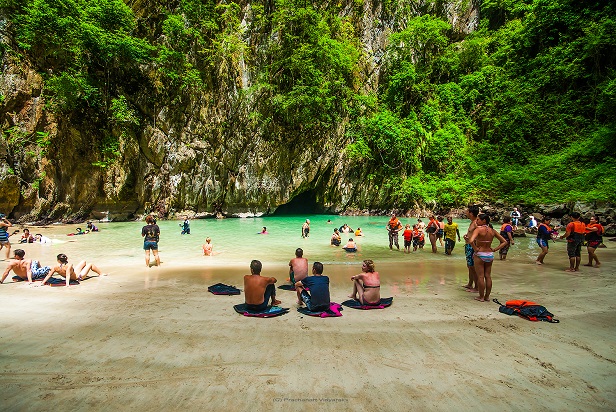 Morakot in Ko Muk island is an inland beach communicated by a cave, most commonly known by the name of Emerald cave, and t could be a small adventure to get to it. There are people who do paddling or kayak, or simply go swimming with their corresponding lifeguards and in groups. The adventure consists of going through the sea water and a cave of about 80 meters long that goes inside a cliff. The prize will be discovering a beach more than hidden and an amazing impression of being a castaway yourself.
CONTACT US
You know that feeling when you start feeling nostalgic for a place you've never been to? When this happens the best thing you can do is choose a destination and start planning where to go, when to go to and then reach out to travel experts, just like ours. We tailor-make every holiday with the moto of Touching Hearts and to suit every kind of travelers that wished to experience high-end services and the most personalized attention.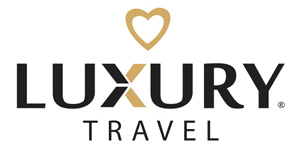 Lux Travel DMC provides "wow" services to the most sophisticated luxury travelers. We offer privately guided and fully bespoke holidays coupled with personalized customer service. Our luxury experiences are shaped by your tastes, budget, and reason for traveling and we will be delighted to help you organize your trip around Southeast Asia. For a quote, contact our team.