Sustainable tourism is gradually becoming one of Vietnam's key economic sectors. Sustainable tourism development makes an important contribution to both economic growth and improving environmental quality.
Vietnam has great potential in developing sustainable tourism to attract tourists, with many famous beautiful landscapes with many long-standing historical and cultural values. And now, let's visit top 5 eco-friendly hotspots in Vietnam with Lux Travel DMC to have the opportunity to practice responsible tourism to promote environmental conservation and cultural preservation!
I. What is sustainable tourism?
The World Tourism Organization defines sustainable tourism as "tourism that takes full account of its current and future economic, social and environmental impacts, addressing the needs of visitors, the industry, the environment and host communities".
In other words, sustainable tourism is tourism that minimizes costs and maximizes the benefits of tourism for the natural environment and local communities, implemented in the long term but without adversely affecting the ecological resources on which tourism depends.
II. Top 5 Sustainable Tourism Hotspots
1. Ba Be
Ba Be is 250 km north of Hanoi capital, in Bac Kan province. This is where there are many unique natural landscapes. Among the tourist destinations to create a "green Ba Be", Ba Be Lake eco-tourism area contributes greatly to the definition of sustainable tourism here. Ba Be Lake is about 8km long and about 20-30m deep, the lake surface always seems to be clear and calm. In the middle of the lake there are 2 small islands emerging. The lake is located in the middle of Ba Be National Park.
This is an ideal ecotourism destination in the North, any tourist who has ever come here must be "enchanted" by the natural scenery of clouds and water. As for Ba Be National Park, this is a precious natural heritage. The system of primary forests on limestone mountains is very special, which has been recognized by UNESCO as a world biosphere reserve in Vietnam.
Ba Be eco-tourism area also has many other attractive tourist attractions such as Tien Pond (about 3 hectares wide on the top of the mountain), Roọm waterfall, Phya Khao tourist area, Kim Hy nature reserve, Nang Tien cave, Na Dang waterfall, etc.
Along with many such places and landscapes, visitors also have the opportunity to experience many responsible tourism activities such as trekking, kayaking, listening to Then singing, Tinh music, bamboo dancing, and campfires.
2. Cao Bang
Cao Bang is considered the "green pearl" of the Northeast region with rich and diverse resources, many beautiful landscapes and more than 90 ranked cultural and historical relics. This is a place with abundant potential to develop many types of tourism: ecology, landscapes, national parks, conservation areas… In recent years, it has emerged as a sustainable tourism hotspot, driven by a commitment to preserving its unique environment and heritage
Blessed by nature with countless beautiful natural landscapes, Non Nuoc Cao Bang Geopark – a geopark recognized by UNESCO is the clearest testament to the geological wonders and ecological richness of Cao Bang. It's a destination where visitors can explore ancient fossils, limestone formations, and diverse ecosystems. Besides, it is impossible not to mention Ban Gioc Waterfall, an iconic natural work of the province and attracting tourists to visit all year round. And because of its rugged landscape, Cao Bang offers great opportunities for trekking and adventure.
Besides, the national identity in Cao Bang is also something that needs to be preserved and introduced to tourists. Cao Bang is home to many ethnic minority communities, each with its own distinct traditions and culture. Visitors will have the opportunity to interact with the people, learn about their customs and support their traditional crafts.
3. Ninh Binh
Ninh Binh's enchanting scenery and historical significance have attracted tourists for many years. With modern and ancient beauty interwoven, combined with dedication to sustainable tourism, creating a difference for this place – a destination that balances preservation and exploration.
Trang An Scenic Landscape Complex is the first place that tourists think of when traveling to Ninh Binh. It is a UNESCO World Heritage Site, captivating visitors with its karst formations and complex cave system. Sustainable tourism here ensures that this natural wonder remains intact for future generations.
Trang An Scenic Landscape Complex consists of two main parts: Trang An Eco-tourism Site and Bai Dinh Pagoda Complex. Divided into 5 main functional areas including special conservation area (Hoa Lu ancient capital area); central area, cave area, tourist service area, spiritual area of Bai Dinh pagoda mountain.
This is one of the items in the project to preserve and promote the historical value of the Hoa Lu ancient capital relic site. Trang An Eco-Tourism Site also covers a primeval forest with a rich and diverse ecological system. Coming here, in addition to the opportunity to explore the breathtaking scenery of Tam Coc and Trang An, visitors can also admire rare animals such as concave-casqued hornbill, starlings, babblers… on eco-friendly boat tours. These tours use sustainable measures to protect the environment and ensure minimal disturbance to wildlife.
Tourists coming to Trang An will certainly be amazed by the unique natural beauty here. The caves and Rocky Mountains here have been given a unique look by humans with names such as Seo Lon cave, Si cave, Ao Trai cave, Sin cave, Vua Mountain, Chua Mountain, Ong Trang Mountain… This creates for tourists have the opportunity to explore the beauty of Ninh Binh by trekking and hiking. Or visitors can ride a bicycle to experience the beauty of Trang An slowly.
At the foothill of Bai Dinh Mountain, ancient temple, new pagoda and other Buddhism works also surprise visitors because of their unique architecture that seems to be found nowhere else. Visitors will have the chance to learn about the country, history and culture of the Vietnamese people. Everything blends together, giving visitors a floating feeling like they are lost in a fairyland.
4. Phong Nha
Phong Nha, a region nestled in central Vietnam, has emerged as a sustainable tourism haven, renowned not only for its natural beauty but also for its dedication to preserving its pristine environment. Phong Nha's allure lies in its stunning landscapes, with limestone karsts, extensive cave systems, and lush forests.
Phong Nha – Ke Bang National Park is recognized as a UNESCO World Heritage Site, has remarkable biodiversity and many beautiful landscapes, attracting tourists with its mysterious and attractive cave system, including the world's largest cave, Son Doong. This place is also known as the "Kingdom of Caves" with hundreds of large and small caves, many different types such as dry caves, water caves, and intersecting caves.
Son Doong Cave is considered one of the natural wonders of the planet, a testament to Phong Nha's unique geological heritage. Sustainable tourism has been applied and developed here for a long time to preserve and promote the values of the Heritage, preserving the Heritage for future generations. Specifically, each year, the number of tourists allowed to visit and explore Son Doong cave is limited to 1,000 people, at a cost of more than 2,200 pounds/person (equivalent to 3,000 USD). Son Doong Cave in Vietnam is so large that it has its own microclimate system compared to other locations. At its highest point this cave can accommodate a 40-story skyscraper, while at its widest point it can accommodate a Boeing 747 aircraft.
Phong Nha – Ke Bang has great potential to develop many types of tourism. Types of tourism are built and integrated together, some types of tourism for tourists to experience such as: cave tourism (Phong Nha cave, Tien Son cave), ecotourism (including forest walking routes, biodiversity research, bird and wildlife observation, cruises on the Chay River…), adventure tourism, visiting cultural and historical relics (especially the legendary Ho Chi Minh Trail), visiting ethnic minority villages.
5. Cai Be
Cai Be, a charming town nestled in the Mekong Delta of Vietnam, offers visitors a distinctive blend of natural beauty and cultural heritage. Beyond its picturesque landscapes and vibrant markets, Cai Be is also becoming a hotspot for sustainable tourism.
Coming to Cai Be, visitors will be able to immerse themselves in the lush Mekong Delta landscape. Cai Be is located in the center of the Mekong Delta, which is famous for its diverse and fresh ecological system with winding waterways, sampans will take tourists to every corner of this place. Sustainable activities aimed at protecting this precious environment can be clearly seen through activities such as building a waste collection model on the river, ensuring order, beauty, and safety when participating in waterway traffic…
Cai Be's climate is favorable for developing ecotourism activities. This is a locality blessed by nature with a good natural irrigation system. Among the tourist attractions of this place are the Cai Be floating market. Visitors can experience community tourism and learn about the river culture here through responsible tourism activities such as visiting and learning about traditional craft villages of rice paper, green rice, candy and specialty orchards; enjoying traditional cultural art forms such as listening to Cải Lương, etc.
In addition to eco-tourism and nature exploration, Cai Be also has a system of architectural and artistic relics such as: Co Co victory monument, Ong Lu communal house, My Luong communal house, Hoa Loc communal house…; Relics associated with religion such as Cai Be church and Phu Chau pagoda have unique historical and artistic value; many ancient houses such as: Ba Duc, Mr. Cai Huy's ancient house, Anh Kiet's ancient house. Or major festivals imbued with culture and national identity such as: alcohol bathing ceremony held on the occasion of Doan Ngo festival at Tan Phong Island, water god worship ceremony at Cau temple in Vam Man… always attracts tourists and becomes a traditional activity for local people.
Hopefully the information in the above blog post will help you better understand the concept of sustainable tourism and this major tourism development trend in Vietnam. At the same time, firmly grasp the famous sustainable tourism destinations in Vietnam to carefully prepare for the journey to explore this superior type of tourism in the near future.
About Lux Travel DMC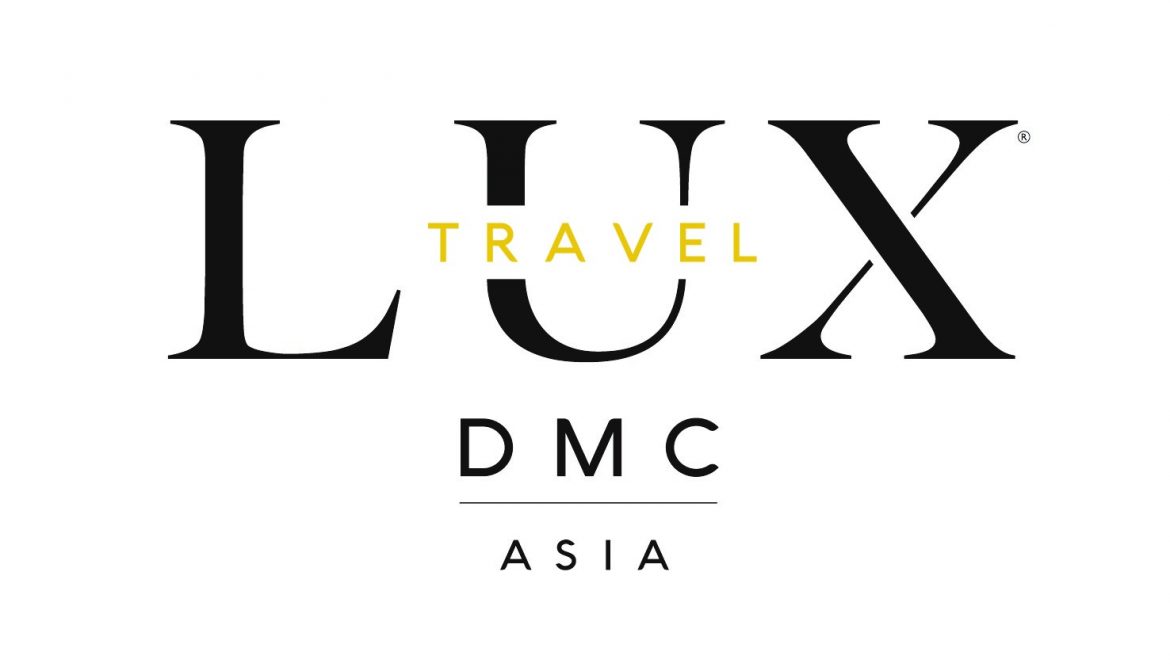 Founded in 2005, Lux Travel DMC is leading Luxury Tour Operator 2023 by World Travel Awards. We provide 100% tailor-made private tours in Southeast Asia. The holiday is designed around your interest, time and budget. 99% of our former customers are satisfied with our service. Therefore, we have a lot of positive reviews on TripAdvisor. Please feel free to contact us to have direct consultation for planning a trip designed in your own way.
Contact Us
Address: No.456 Lac Long Quan Street, Tay Ho District, Hanoi, Vietnam
Phone: (+84) 24 3927 4120
Email: [email protected]
Hotline: +84-336-276-996
Website: https://luxtraveldmc.com