Are you planning to have new travel experiences this year?
If you are eager to live new exhilarating travel experiences, surround yourself with beautiful natural settings or simply relax and soak up the sun, come to Southeast Asia, where unplugging is not only a suggestion but a necessity.
This incredible and varied part of the world will grant you with many enriching travel experiences, culture and patrimony to unveil, and the liberating feeling of an immersion in nature. 
If you are looking to visit Southeast Asia in 2018, here is what you can expect.
1.Wellness-inspired vacation experiences
If what you're searching for is to live a rejuvenating wellness and holistic travel experience, search no more and set your sights on Southeast Asia. The region is a temple of spas and resorts exclusively dedicated to guide you in the path of feeling good within yourself and practice healthy activities such as yoga or meditation. Escape for a while your hectic life and take your time to relax and reinvigorate your life while slow traveling.
2.The most beautiful beach escapes
Come for the incredible islands, shorelines, bays and picture-perfect places! From the turquoise shorelines of Krabi to the stunning UNESCO World Wonder bay of Halong, Southeast Asia is full of beach experiences for you to escape the cold, swim in emerald waters and discover the underwater world. Whether you choose a classic such as Thailand or more off the beaten path places such as Phu Quoc or Koh Rong Samloem (two neighbor paradise islands in Vietnam and Cambodia) you won't be disappointed by the range of luxury and extraordinary resorts that they offer. Dream of soft white sand and crystal clear water and make it happen in Southeast Asia.
If you are looking for five-star services in the most secluded places to relax, get more information here.
3.Diverse culture and influences immersion
The culture in Southeast Asia is very diverse: on mainland Southeast Asia, that encompasses Vietnam, Laos, Cambodia, Thailand, Myanmar and West Malaysia historically known as Indochina, is a mix of cultures between Chinese and Indochinese. That is why, when traveling to Indochina you will witness impressive beautiful temples. From Myanmar holy sites to the plethora of styles in green Laos, passing by the majestuous Angkor Wat complex.
These countries all share many cultural influences, India and China as well as Europe, mainly French. Rediscovering the old Indochina also involves its fine arts, the Apsara dancers in Cambodia or the famous Puppetry shows in Vietnam.
4.Thrilling adventures in nature
Want to have thrills in a stunning location? Then Southeast Asia has the best travel destinations for you. From experienced adventurers to the ones looking for recharging deep in nature, there is something for everyone. Take a trip to discover the amazing waterfalls of Laos, the world of caves in Phong Nha, Vietnam and the green natural scene of Northern Thailand in Chiang Mai.
Take a look at our destination articles to find more about travel experiences in Southeast Asia.
5.World-renowned foodie tastings
Asia and especially Indochina are considered a little heaven for foodie tastings. And the best ways to experience it are dining with a local, taking cookery classes or just enjoy street food while wandering around the markets as you can do in Thailand. Add up to these sensorial travel experiences embarking on a sunset river cruise dining treat or a Vespa food tour throughout the streets of vibrant Ho Chi Minh City.
Need advice choosing the best activities for you in Indochina? Let our agents help!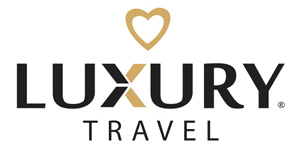 With more than 15 years of experience in the luxury niche, Luxury Travel transports you to the colors and flavors of Indochina. Offering off-the-beaten-path itineraries and luxury services, our local experts will advise you throughout your preparation and stay. We will be happy to help you here.