Agritourism is a way of sustainable tourism development and multi-activity in rural areas through which the visitor has the opportunity to get aware of agricultural areas, agricultural occupations local products, traditional food and the daily life of the rural people, as well as the cultural elements and traditions. This activity brings visitors closer to nature and rural activities in which they can participate, be entertained to feel the pleasure of touring.
As a country with approximately 70% relying on agriculture, Vietnam has a great potential to develop agritourism in future. Recently, more and more tourists travel to Vietnam and are attracted by this type of tour.  If you are not afraid of dirty your nails and clothes, try to experience some ideas of agricultural tours in Vietnam as our suggestions below:
1. Experiencing wet rice growing tour in the outskirt of Hanoi
This tour will create unforgettable experiences with travellers. Rice is the staple diet in many Asian countries, especially in Vietnam. Perhaps, you have seen rice growing in most Asian rice paddy fields. However, you do not know the sequence of rice cultivation in Vietnam such as raking soil, scooping water, transplanting rice… It is still secret know-how for western tourists. Through this tour, we instruct you on how to cultivate rice in the fields and also help you experience the hardships of Vietnamese farmers.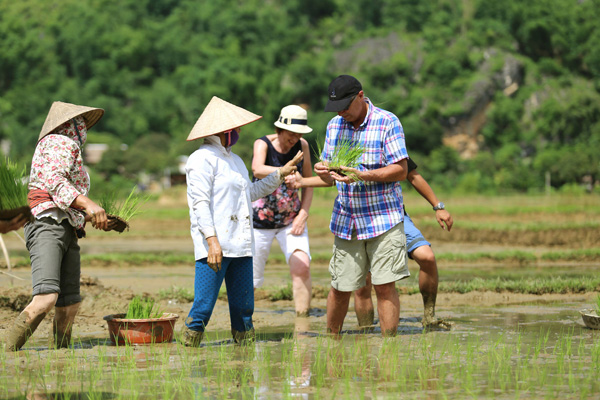 2. Be as farmers and fishers in Hoian
This is one of the interesting activities in the tour package in Hoian, provides you with a close-up and intimate exposure to both the local farming and fishing communities.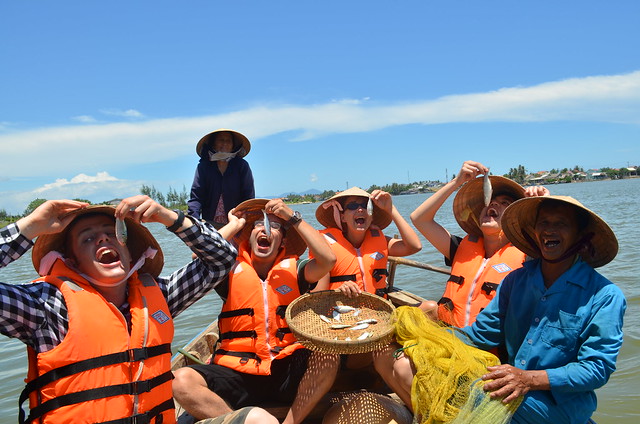 You commence the day leisurely cycling along country roads witnessing local Vietnamese rural life first hand, discovering all manner of photo opportunities – visiting a beautiful organic vegetable village, watering and planting vegetable, hoeing a soil with a local farmer, riding a water buffalo in a rice paddy field; seeing ducks swimming along with the rice farm or farmers tending their crops. Joining this tour you will have a good chance to meet lots of local villagers, learn some traditional fishing techniques like how to paddle the unique Vietnamese bamboo basket boats. During most of the time of this tour, you will get an authentic social and cultural insight into the Vietnamese local way of life as farmers and fishers. As well you will take part in some hands-on activities that are fun, safe and interesting to people of all ages.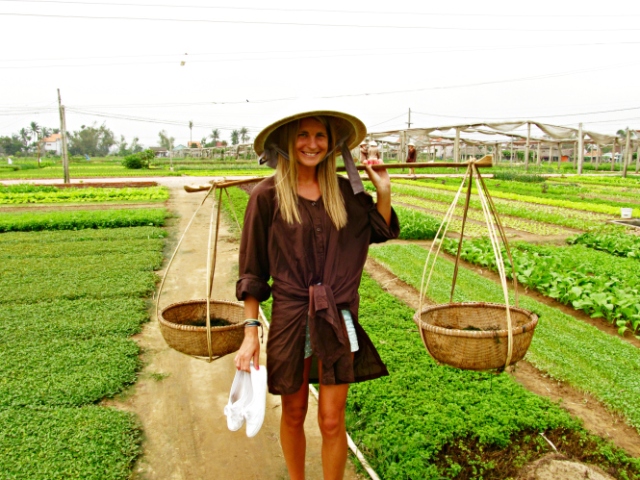 4. Catch fishing by bare hands in Mekong Delta 
Mekong Delta has a lot of rivers and ponds which help travellers to experience being as fishers. There are various ways to catch fish: by fishing net, rods, bamboo traps or just by hand. This tour is a chance for you to practise catching them and cooking your own lunch. Expect to get your hands dirty with an unforgettable experience: catching fishes with your bare hands.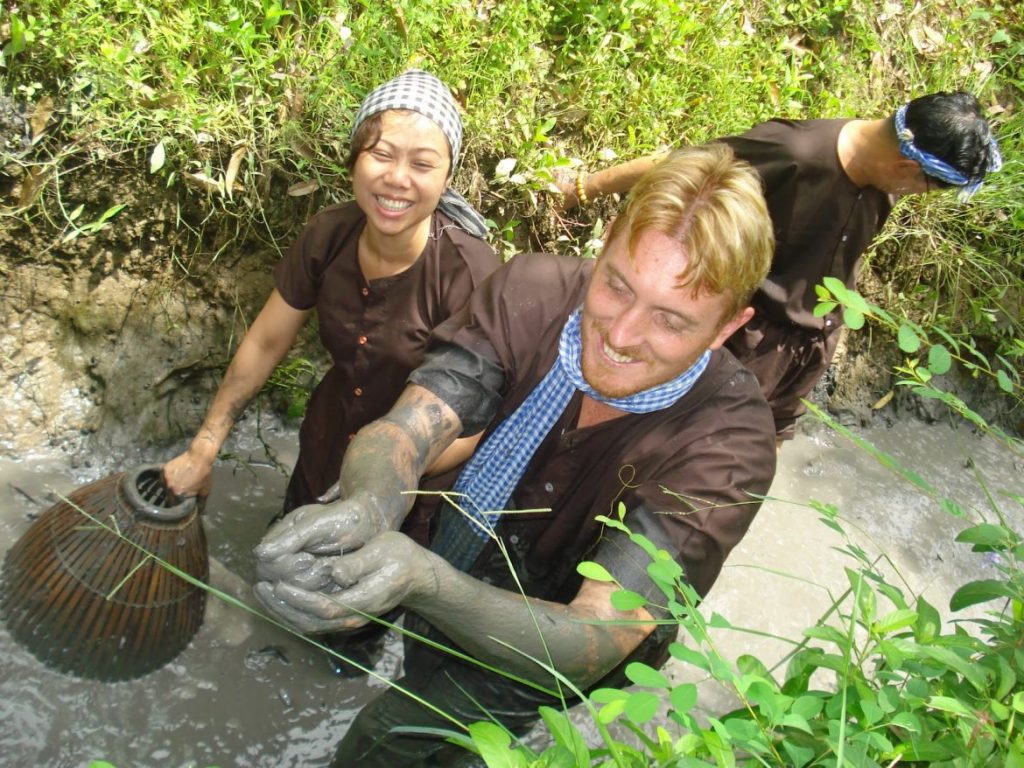 5. Soak up the local farmer in Dalat
With high-tech agriculture, clean vegetable gardens and fruit gardens and colourful flower gardens, Da Lat city in Lam Dong province have attracted a large number of visitors, opening up new prospects for "Garden Ecotourism" in the highland city. Farmers in Dalat give a chance for travellers to soak up the life of local farmers and discover the specialities. Travellers will have the opportunity to pick up vegetable/fruit with farmers, feeding cows… This helps travellers feel eager and more valuable with the new experiences they get.