Beauty lies in nature's lap. You have surely heard about it many times but now this is the time to experience it. Halong Bay is a world-famous destination in Vietnam that unveils a mystic world of more than 1600 limestone pillars in the Gulf of Tonkin. Cat Ba archipelago is one of the most pristine destinations in this karst limestone kingdom with Cat Ba Island is the largest one. An off-beat destination linked to Halong Bay tour, Cat Ba island is gradually emerging as one of the favorite spots during Vietnam tour.
So let's make our virtual tour through the diverse shades of Cat Ba Island.
Cat Ba Island, being the largest island of the archipelago, stretches to over 100 square miles (over 350 square kilometers) in Halong Bay. About half of the island is covered by one of the biggest troves of flora and fauna and is well recognized as Cat Ba National Park. The south of the island meets the emerald waters of the East Sea, the northeast oversees the imposing beauty of the Halong Bay and the west faces the beautiful port city of Hai Phong. The jagged, craggy and jungle-clad landscape makes up this incredible island as well as the unique archipelago. If you are wondering the best time to get immersed in the unprecedented charm of Cat Ba Island, the answer is in the summer. Between April and November is the peak season of Cat Ba tourism, when a number of boats journey towards the island.
1.  MUST-SEE PLACES AND MUST DO ACTIVITIES IN CAT BA ISLAND TRIP
1.1. Most Gorgeous Sandy Beaches In Cat Ba Island
The beaches in Cat Ba Island is surprisingly stunning, bringing a perfect blend of fresh air and crystal clear water. Cat Ba Island is encircled by a number of beautiful beaches. Although there is an increasing number of beach resorts in this island, still the island beaches are still relatively clean with an inherent serenity sprawling everywhere. This can be your perfect spot to capture magnificent sceneries of superb mountain ranges, spotless white sand and warm jade water in your camera. If you are a sport-lover, you can have a wonderful time enjoying the fresh air of the ocean while playing volleyball, soccer or simply swimming amidst the gigantic limestone structures. On a lazy day, tourists often enjoy sunbath or have a beach picnic. As the night sets in, you can definitely relax in the cottages nearby the beaches with the sound of nature in the backdrop as the lullaby.
a.       Cat Co Beaches: Tourist's favorite choice
Cat Ba Island offers glamorous destinations with pristine beaches and private lagoons. A lot of tourists after their Cat Ba Island trip admitted that they are attracted by the natural landscape of Cat Co Beaches. They are three small beaches- Cat Co 1, Cat Co 2 and Cat Co 3 which peep through the limestone hills. From the town center, it takes just 5 minutes to walk down to Cat Co Beach 3 and so it is traveler's first choice for a beach escape in Cat Ba Island. A narrow stretch of beach covered under the blanket of white sand, Cat Co 3 inherits an unspoiled beauty to make you get spoilt in it now and forever.
A short electric buggy ride from the town takes you to all the three beaches of Cat Co. On the way to Cat Co 1 and Cat Co 2, you can appreciate the panorama of Cat Ba Island, its town as well as its rich biological system. Climb up the hill on the left before the Harbor View Hotel and then take the cliff-side walking trail, you will encounter Cat Co 1 and then reach Cat Co 2 by turning left towards Cat Co Beach Resort. The sandy shores spread out in front of the mountain. Cat Co 2 is considered an oasis with its tranquility and mystery, while Cat Co 1 is a bit wider and gorgeous. The rocky mountains ornate your one side while the other side features the narrow stretches of white sands gradually meeting its counterpart, the sparkling sea.
All these three beaches have rental services for umbrellas, loungers, chairs, and kayaks. For those who are adventurous, have kayak rental for VND 200,000 per hour (about US$ 9) at Quang Anh Shop, Xuan Hong Shop or Blue Swimmers. Enjoy kayaking and make your way to the Monkey Island and Lan Ha Bay.
b.       Tung Thu Beach: The hidden and little-known location
Tung Thu Beach once used to be a bustling destination but now it is an abandoned one. A major portion of this beach belongs to a real estate company building a new resort, although the entire site of Cat Ba Amatina is inhibited. A certain portion of the beach is marked as danger zone because of falling rocks from adjoining mountain, due to cliff erosion.
The beach is about 2 km away from Cat Ba town. As the electric buggies do not venture out there, a motorbike is the only vehicle to reach to Tung Thu Beach.
c.       Monkey Island Beach: Peace and tranquility
While Cat Co 1, 2 and 3 beaches are some of the top choices in a traveler's list, Monkey Island Beach is another choice for a beach getaway in Cat Ba Island. It is a small islet, 2 km away from Cat Ba town. If you want to explore Monkey Island, you can take a boat from Ben Beo Harbour. Monkey Island has a small pristine beach for luxury travelers called Pineapple Beach sprawling over 1 km in length. The tranquility of the ambiance and the crystal clear water of Pineapple Beach make this as the best beach to swim.
Experience the brilliant sunset view over the sea. The sun looks like a ball of fire, the light glimmers slowly and it is gulped gradually by the limestone creations before the darkness of night sky sets in. Additionally, the bizarre shapes of the mountains all around, the extremely cool atmosphere, the undulating waves, and the whispering blow of wind will surely gift you an unforgettable day in Monkey Island.
DISCOVER NOW
1.2. Other Places to Attract Tourists in Cat Ba Island
The most common activities to do on the island are swimming, snorkeling and diving. Besides, you can also enjoy your day trekking, caving, and rock-climbing at the Cat Ba National Park.
a.       Cat Ba National Park: World Heritage Site in North Vietnam
Cat Ba National Park was set up in 1986. After a re-arrangement of the park barriers in 2006, the park now contains 109 sq km of land area and more than 52 sq km of inshore waters and mangrove tidal zones. Cat Ba National Park became Vietnam's first national park to consist of not only terrestrial ecologies but also marine ecosystems.
Out of the mammals present inside the park, the most commonly seen ones include macaques, deer, civets and several species of squirrel, together with the giant black squirrel. There are seventy species of birds spotted, along with hawks, hornbills, and cuckoos. Besides this tropical fauna, Cat Ba lies on the main migratory route for waterfowl that feed and roost on the beaches in the mangrove forests. The park recorded over 1000 species, such as 118 trees and 160 plants with medicinal value.
Do you enjoy fishing? If yes, you should not forget to visit Viet Hai Village. It is a small fishing village inside Cat Ba National Park, which is surrounded by high mountains and jungle. On the way through the forest path to get to this village, you can see many animals and birds as well enjoying the green nature.
If visiting Cat Ba National Park does not include in your tour, you can buy the ticket at the gate: VND 40,000 (about US$ 1.7). The 18 km hiking trail in the park takes six hours (two hours for the short hike and four hours for the more challenging hike). A guide is highly recommended to help you have the best experiences. This tour is not easy and even harder and more slippery after the rain, so you should consider carefully before trekking.
BOOK THIS TOUR
b.       Hospital Cave: a military base during US-in Vietnam war
Hospital Cave is 10 km to the north of Cat Ba town, on the way leading to the National Park. It used to be abandoned, but now it attracts more and more footfalls. Hospital Cave is an iconic witness of Vietnam-US War. During the heavy bombardment, this cave used to be a safe shelter for the North Vietnam army as well as a bomb-proof hospital for the injured.
This cave has three different levels. Through a woodland path and some unsteady steps, you will find a variety of concrete rooms in the first level. All the rooms are empty now, but each of these was used for certain purposes during war period such as surgical room, doctor offices and so on.
The second level is smaller and mostly made of natural rock. There was a swimming pool here and the natural cavern used to be the hospital. Following the way to the third level, there were offices and tiny safe homes for the Viet Cong leaders. There is a number of hidden tunnels in this cave which were once used for emergency escapes. The entrance fee is VND 40,000 VND. An extra fee includes a tour guide to instruct you since there is no information inside the cave.
c.       Cannon Fort: Explore the astounding view
Taking a 10-minute walk from Cat Ba town, Cannon Fort offers an astounding view of a bay with tiny houses and clusters of fishing boats. The surrounding is covered by rolling hills and lush greenery. During World War II, the Japanese built gun posts and tunnels there, which were later utilized by the French in Indochina War and by the Viet Cong during Vietnam War.
You can reach the top by car or scooter, but hiking up is more explorative. You just have to follow the marked path of underground tunnels, caves, and narrow passages, after that walk to the "U-tunnel" and see the sleeping quarter. Cannon Fort also has a café with an impressive view of the bay from the terrace and a tiny museum to preserve the war remnants.
d.       Boat trip around the Lan Ha Bay and enjoy water sports
In Ha Long city, it's easy enough to book a boat ride from Cat Ba Island to explore the Bay, both with a tour agent or directly at Beo Harbor, which is 2 km from the center of the town. While on the island, it's probably a better choice than Ha Long. Moreover, this tour lets you discover the lovely Lan Ha Bay, which otherwise you won't experience if traveling from Ha Long City, except you plan to stay at least 3 days. Lan Ha Bay has many beautiful, small, sandy beaches for you to swim such as Van Boi, Nam Cat, and Ba Trai Dao. Moreover, it is highly recommended to take a boat ride to visit Cai Beo floating village, an ancient village narrating a long history of about 4500 years old.
You may also book two or three-day journeys across the bay for extended beach holidays in Cat Ba Island with a stop to cycle around Viet Hai Village.
Tour agent costs vary from US$10 to US$25 for a day trip, depending on your preferred route. It is recommended to reserve your boat trips through an agent. In case you need a quick excursion to the bay, buying trip at the harbor might be a bit expensive. You need to pay VND 750,000 for a two-hour excursion plus VND 20,000 to 30,000 VND to access there. However, don't overlook that you also need to get to the pier.
If you want to read more about Cat Ba experiences, click here.
1.2. Cat Ba Island Luxury Cruises: Must not forget to experience
Coming to this stunning island, tourists not only relax on the beach and swim in the bay but also discover the mysterious nature in this mystic world of limestone mountains, caves, and grottoes. Halong Bay cruise is a lifetime experience. With the emerging popularity of Cat Ba Island, a number of yacht companies have expanded their services to Cat Ba archipelago to offer an ultimate cruising experience through Cat Ba. Here is a list of few luxury cruises:
a.       Maya Cruise: Top-notch services allow customers to have a great cruising experience
Established in 2017, Maya Cruise is considered to be the most luxurious Halong Cat Ba Cruise. This specific four-star plus cruise offers top-notch cruise services in Cat Ba, Lan Ha Bay, and Halong Bay. Minh Long Cruise Company is the second pioneering company to launch luxury vessels in Cat Ba with both uncompromising high-quality and safety standards. Having the origin from the Arabic characters, the "Maya" might be engraved as "Maja" which means the "mother". According to Asian worshipping tradition, mother means the proliferation, protection, and accumulation for people and it is the main reason why the company takes the Maya to name for their vessel with a desire of peace and prosperity.
This fascinating vessel was made in a completely well-known and authentic shipyard in Hai Phong and designed in a combination of Vietnamese traditional style and the French architecture. This is one of few cruises operating in both Cat Ba Island and Halong Bay with full equipment, the highest protection requirements with sonar and radars. Every cabin is provided with present-day alarm devices related to a relevant monitoring machine, smoke sensor, hearth extinguishers, hydrant and hoses, life jacket and clean emergency commands. Maya Cruise takes you to visit the most famous visitor attractions of Cat Ba that cannot be ignored in North Vietnam tour program.
Address: No. 26 Tuan Chau, Ha Long City, Quang Ninh Province
Telephone: (+84).24) 3 .829 .4888
(+84) 936 282 388 – Hotline
(+84) 976 555 779 – Hotline
Email: [email protected]
b.       The Au Co Luxury Cruise: Sailing down the emerald
The Au Co is the primary cruise that introduced five-star cruise concept to the waters in 2012 and leads luxury cruise line in Halong Bay. The state-of-the-art services of Au Co Cruise are available on exclusive 3 days' journey that includes discovering legendary Halong Bay, along with nearby Bai Tu Long Bay, Lan Ha Bay, and Cat Ba Island.
The Au Co is a metal vessel providing facilities that guarantee a cruise with the maximum comfort. From the luxurious restaurant on board to the spa and jacuzzi, the Au Co's passengers are provided with the equal facilities you would expect in a luxury resort. Enjoy delicious food with a waterside view from the restaurant or add a bit flavor to your journey at the terrace and sundeck bars as the sundeck BBQ is ideal for a lovely day. Relax and rejuvenate your soul in the spa, experience the open air jacuzzi or take a cup of coffee while discovering the Au Co Library is the best bet.
Address: 47 Phan Chu Trinh Street, Hoan Kiem District, Hanoi
                No. 8, 9, 10 Tuan Chau Harbour, Ha Long City
Telephone: (+84) 933 44 6542 – Hotline
                       (+84) 203 221 3265
       (+84).24) 3944 6777
Email: [email protected]
c.       Emperor Cruises: Experience every momentEmperor Cruises
After successful operation in Halong Bay, Nha Trang, and Bai Tu Long Bay, Emperor Cruises introduced its cruise services in Cat Ba Archipelago. This journey includes Lan Ha Bay, Bai Tu Long Bay, and Halong Bay – the Gulf of Tonkin – in a five-star cruise. Inspired by the royalty of Emperor Bao Dai, Emperor Cruises has been designed artfully with an artistic twist in every edge. Redefining the royal grandeur of emperor's lifestyle and luxury, this cruise features 24 royal suites with luxurious decoration along with wooden floors, private balconies, and marble bathrooms.
Can Chanh Palace Royal Restaurant is the place for you to try Vietnamese gourmet cuisine with local ingredients. In addition, the Panorama Restaurant and Lounge Bar offer beverages on the sundeck like tea and coffee. Customers can have a do-nothing-day to relax on the outdoor topdeck. The elegant Hanoi Bar 1945 is the best for trying cocktails or traditionally prepared coffee. The Bao Dai Library is the cultural reflection on the boat and provides space for reading. There is also a play area for children to enter the world of joy and freedom – the Kids Club. The art gallery featuring the most treasured paintings of Vietnam culture and society is a paradise on a cruise for art lovers.
DISCOVER NOW
Address: No. 3, Alley 65 Van Bao Street, Ba Dinh District, Hanoi
Telephone: (+84) 914 596 396
Email: [email protected]
Website: https://emperorcruises.com/
Read more about Halong Bay Guide to discover its hidden treasures like Cat Ba.
2.         TRANSPORTATION IN CAT BA ISLAND
2.1. How to get to Cat Ba Island
There are several options to get to Cat Ba Island: junk boat, speedboat, ferry, and hydrofoil.
a. Cat Ba Island from Hanoi
From the capital of Vietnam, the best and fastest way is to take a bus from Luong Yen bus station. Inter Bus Lines, Cat Ba Express, and Hoang Long are main bus companies providing services directly to Cat Ba town on the island over the Cat Hai Island. It takes about 3.5 hours and costs VND 250,000-390,000 or US$10 to 17 per seat). From September 2017, travelers are able to have a direct bus from Hanoi over the longest sea-crossing bridge in Southeast Asia – Tan Vu-Lach Huyen. After that, experience a short boat transfer of your bus (about 10 minutes) from Got Port to Cai Vieng Port.
If you want to buy bus e-tickets from Hanoi to Cat Ba, click here.
We also suggest another route to Cat Ba Island. Take a train from Hanoi to Hai Phong (LP3, LP5, LP7, HP1) and then take a speedboat from Hai Phong (Pha Binh Port) to the island. The train from Hanoi to Hai Phong takes 2.5 hours and the ticket price is US$3-4 for a hard or soft seat. The railway station in Hanoi located in Gia Lam Railway Station on 481 Ngoc Lam, Long Bien District, Hanoi and Hai Phong Railway Station is on 75 Luong Khanh Thien, Ngo Quyen District, Hai Phong.
Speedboat from Hai Phong to Cat Ba Island takes around 1 hour. You can buy speedboat tickets individually on Baolau or buy a combo of train and boat.
a. Cat Ba Island from Halong City
Another way, only if you are in Ha Long City, you can take a ferry from Tuan Chau Island, 10 km away from Ha Long city center). But before getting to Tuan Chau, several direct flights via seaplane are suggested. Seaplane tour is a luxurious experience which attracts most of the high-end luxury travelers to enjoy a celestial aerial view of the limestone world. Hai Au Aviation offers seaplane service.
2.2. How to get around Cat Ba Island
As soon as you are in Cat Ba Island, going on foot is convenient to explore the nature and capture the moments. Motorbike taxis are available in Cat Ba town (around VND 100,000 VND or US$4 per hour). If you want independence, you can rent bike or motorbike for your own. Most hotels offer this service, both about US$5 per day. When heading out to the beaches or other places, you should pay the parking fee for security.
3.  WHERE TO STAY IN CAT BA ISLAND?
3.1. Homestays in Cat Ba Island
According to the review on booking.com, these mentioned below are the top 5 homestays with reasonable price for backpackers. Due to their excellent services and high reputation, these are often in the state of no available rooms during peak seasons. If you want to get a foothold, you must book at least 1 month before your trip. Or else, you have to choose another option which is far from the town center or has low quality.
All of these can be easily booked via booking.com. All you need to do is set your check-in and check-out date and let the system do the rest for you.
a.       Cat Ba Central Homestay: Best price guarantee
Cat Ba Central Homestay is located within 1 km of Ben Beo Harbour and 1.2 km from Cannon Fort. It provides accommodations with seating area. All rooms have air conditioning and a flat-screen television. The private bathroom includes the bidet, along with free toiletries and hairdryer. This homestay offers buffet breakfast every morning.
Address: No. 6, Group 7, Cai Beo Street, Cat Ba Island, Hai Phong City, Quang Ninh Province
b.       Cat Ba Sweet Potato Homestay: A strategic location
Many guests shared their experiences about Cat Ba Sweet Potato Homestay and one this is common in it is its peace and tranquility. The location is perfect to access the entire town. One pleasant thing is that the daily breakfast offers a buffet with full English/ Irish or Italian options. Bike rental is available in this homestay as well as a good restaurant.
Address: No. 478 Ha Sen Street, Cat Ba Island, Hai Phong City, Quang Ninh Province
c.       Bao Long Guest House: Ideal location for backpackers
This property is a ten-minute stroll from the seaside. Located in Cat Ba, 9.7 km from Dau Be Island, Bao Long Guest House has some special facilities like a shared living room and free wifi. Bao Long Guest House is around 14.5 km from Sung Sot Cave and 14.5 km from Soi Sim Island. Vietnamese, European, Italian and Asian dishes are served at its on-site restaurant. At the guesthouse, the rooms include a closet and a flat-screen television. Rooms are facilitated with a private toilet, free toiletries, and a hairdryer. Some guest rooms offer a refrigerator. There is a 24-hour front desk with English and Vietnamese speaking representative. Ti Top Island is 14.5 km from Bao Long Guest House, while Cat Ba Ferry Station is 458 m from the homestay. The closest airport is Cat Bi International Airport, 35.4 km from the accommodation.
Address: No. 113 Nui Ngoc, Cat Ba Island, Hai Phong City, Quang Ninh Province
d.       Little Cat Ba: A location by the mainstream
This place takes a 12-minute walk to the beach. Little Cat Ba is placed in Cat Ba and offers accommodations with a garden and free wifi. It is 2 km from Ben Beo Harbour and 8 km from Cat Ba National Park. All rooms are equipped with air-conditioned and many rooms have a terrace and/or a balcony, with a seating area. A continental breakfast is served every morning in this house. Visitors can grab a bite to eat their daily meals in the on-site restaurant, which serves a selection of Vietnamese dishes.
Address: No. 350 Ha Sen Street, Cat Ba Island, Hai Phong City, Quang Ninh Province
e.       Cat Ba Mystery Homestay: A nice affordable place
It is also a homestay near the beach (just 10-minute walk). A seating area, a flat-screen TV and a private bathroom with free toiletries, bath, and shower are what the rooms in this property offers. The daily breakfast is continental, à la carte or American options. There's an in-house restaurant with a variety of sushi, Vietnamese and local dishes. The homestay has bike rental service for those who want to discover the area on their own.
Address: Lane 172 No. 2 Ha Sen Street, Cat Ba Island, Hai Phong City, Quang Ninh Province
3.2. Hotels in Cat Ba Island
a. Hai Long Hotel: A well-appointed accommodation
Housed in a modern building, it offers high-quality rooms, a 24-hour front desk, and free wifi WiFi. Guests can also enjoy local Vietnamese cuisine at the in-house restaurant. All the rooms there provide a cable TV, air conditioning, and a minibar. They all have seating areas, which is very comfortable and tea/coffee making facilities. Bathroom facilities are en-suite. Employees at Hai Long Hotel are very friendly, they can assist you with luggage storage, car rentals, and meeting facilities. At the travel desk, you can ask the staff to arrange sightseeing and cycling activities. There is also an on-site convenience store. The accommodation is located 36 km away from Cat Bi International Airport. Shuttle services are offered at an extra cost.
Address: No. 234 1-4 Street, Cat Ba Island, Hai Phong City, Quang Ninh Province
Contact: http://www.hailongcatba.com
Telephone: (+84) 225 388 8635
b. Hung Long Hotel: A friendly atmosphere
This waterfront hotel encompasses air-conditioned rooms with oversized windows and scenic views, with backdrop tropical hillsides. The hotel also includes free wifi and breakfast. Featuring sea views, the classic rooms are equipped with a cable TV and minibar. The bathrooms have heated showers and toiletries. Hung Long Harbour Hotel Cat Ba is within a 10-minute walk from the Cat Co 2 and Cat Co 3 beaches and the Cat Ba Main Harbour. It takes a 5-minute walk from Cat Co 1 Beach. It takes a 5-minute drive from the lively local market and provides free parking.
You can explore the scenic beauty of Cat Ba on a bike or with the tour operators as booking services available on site. Staff at the 24-hour front desk can attend to laundry needs. Offering all-day dining, Harbour Restaurant in the hotel serves Asian and Western cuisine both indoor and outdoor. You can enjoy cocktails at the bar after the meal.
Address: No. 268 1-4 Street, Cat Ba Island, Hai Phong City, Quang Ninh Province
Contact: http://www.hunglonghotel.vn
Telephone: (+84) 225 626 9269
c. Sea Pearl Hotel – Besides the charming bay
Located in front of Lan Ha Bay, Sea Pearl Hotel offers a sea view. It takes you 5 minutes to walk to Cat Co Beaches. Rooms are facilitated with air conditioning, flat-screen television, and a minibar. The bathroom provides modern shower and toiletries. The restaurant in the hotel serves many local dishes. You can also enjoy light snacks and refreshing beverages at the bar. Sea Pearl Hotel has a swimming pool and a rooftop bar – a good choice to chill out.
Address: No. 219 1-4 Street, Cat Ba Island, Hai Phong City, Quang Ninh Province
Contact: www.seapearlcatbahotel.com.vn
Telephone: (+84) 225 369 6128
3.3. Resorts in Cat Ba Island
a. Cat Ba Sunrise Resort: A secluded area with warm decoration
This resort is a 6-minute walk from the beach. Cat Ba Sunrise Resort is on Cat Ba Island in Halong Bay, just a few steps from the seaside. Offering free wifi, this tropical getaway features a beachfront pool and bar. Rooms at Cat Ba Sunrise provide views of the sea, pool, or garden. Every room has a satellite television, a safe, and tea/coffee making facilities. The marble bathroom comes with a tub and shower. The resort has a full-service spa with outdoor pool. Guests can relax on the beachfront lounge chairs, or take a walk along the cliff-side walkway. Featuring an open kitchen, Fisherman's Grill serves fresh seafood in an outdoor setting. VOSO Restaurant has both international and Asian dishes, as well as a long wine list. You can enjoy your drinks at the beachfront bar. Cat Ba Sunrise Resort is within walking distance of Cat Ba town.
Address: Cat Co 3 Beach, Cat Ba Island, Hai Phong City, Quang Ninh Province
b. Cat Ba Island Resort & Spa: Perfect for a vacation
Beachfront accommodation – best for a leisure at Cat Ba Island Resort & Spa. It is 500m far from Cat Ba town center. The resort has 2 outdoor swimming pools, an on-site dining option and private beach area on Cat Co 1. Cat Ba Island Resort & Spa takes 10-minutes car ride from Beo Port, which connects to Halong Bay. Cat Ba Main Port is 15-minute walk and Cat Ba National Park is 10 km from the resort. All rooms have air conditioning, hardwood floorings and stylish furnishings in light beige and turmeric yellow fabrics. A seating area, personal safe and a desk are included in each room. En-suite bathroom in each room comes with a tub or shower facility, a hairdryer, and shower facility. All the rooms at Cat Ba Island Resort & Spa offer superb ocean views.
You can relax enjoying various spa treatments, or enjoy a dip in the hot tub at the day spa. Other facilities such as tennis court, games room, and children's playground are suggested if you enjoy sports and games. Staff can assist you with queries like bicycle rental, car hire and shuttle service. Sea Shore Restaurant serves a list of Asian and Vietnamese cuisine. Travelers can chill out at Pirate Bar with choices of refreshing cocktails and drinks.
Address: Cat Co 1, Cat Ba Island, Hai Phong City, Quang Ninh Province
ASK US MORE
c. Monkey Island Resort: Highly recommended for leisure travel
It takes a just 1-minute walk from the beach to reach the resort. Offering a private beach, Monkey Island Resort offers relaxing stays in wooden bungalows. Bringing about a beach-side restaurant, it provides wifi in the lobby and restaurant. Enjoy beautiful views of the sea and surrounding greenery from the comfort of your room. All units feature air conditioning, hot shower facilities, flat-screen television, and refrigerator. On a lazy afternoon, you can spend time on loungers at the beach or you can take part in a list of leisure activities such as volleyball, kayaking, and fishing. Travelers can ask the staff for any tour or car hire services. You can enjoy sea views and cool breezes while sampling Vietnamese and Western dishes in the Monkey Restaurant. Monkey Island Resort is 3.2 km away from Cat Ba town and takes a 30-minute boat ride from Cat Ba National Park.
Address: Monkey Island, Cat Ba Island, Hai Phong City, Quang Ninh Province, Vietnam
4.  WHAT TO EAT IN CAT BA ISLAND?
 4.1. Restaurants in Cat Ba Island with International Flavor
a. Green Mango: A decent dinner choice
With a menu spreading from steaks to seafood, over to Italy for pasta and pizza, and also with a small number of Asian dishes, Green Mango is a first-rate dinner preference, with a friendly group of workers. It is also a chilled-out spot with wine or cocktail.
Address: Group 19, Block 4, 1-4 Street, Cat Ba Island, Hai Phong City, Quang Ninh Province
Telephone: (+84) 0225 388 7151
Hours: 08:00 – 22:008 am – 10 pm
Price: VND 120,000 to 220,000 VND each person
b. Yummy Restaurant: Enjoy a tasty Vietnam
This restaurant serves a huge menu of pan-Asian dishes – such as Indian curries, phat Thai, Vietnamese dishes and backpacker staples, which include a few meat-free options. The restaurant is placed in one block away from the main street but remains crowded every night. Yummy is totally a great surprise as it offers very reasonably-priced and delicious Vietnamese and Thai food.  Don't get confused because of the storage-like appearance of the location. The environment is quite fine and the waitress is extremely good and pleasant!
Address: No. 227 Nui Ngoc Street, Cat Ba Island, Hai Phong City, Quang Ninh Province
Telephone: (+84) 977 950 906
Hours: 8 am – 10 pm 08:00 – 22:00
Price: from VND 40,000 VND each person
c. Family Bakery: The best breakfast in Cat Ba
It is a friendly spot that opens early with a lot of Western-style pastries. Pop in for an espresso, crème caramel or croissant before the bus-ferry-bus blended return to Hanoi.
Address: No. 196 1-4 Street, Cat Ba Island, Hai Phong City, Quang Ninh Province
Telephone: +84 97 795 09 06
Hours: 07:00 – 16:007 am – 4 pm
Price: from VND 20,000 VND
d. Mona Restaurant: Place to dine and have a sea view
A good spot in Cat Ba with nice rooftop terrace overlooking the bay. The restaurant serves meat, vegan options, Western and Vietnamese food with one full page of vegetarian items. They can adapt to some dishes if you ask.
Address: No. 180 1-4 Street, Cat Ba Island, Hai Phong City, Quang Ninh Province
Telephone: (+84) 934 674 899
Hours: 07:00 – 23:007 am – 11 pm
Price: from VND 120,000 VND
4.2. Traditional cuisine to satisfy Vietnamese taste
Cat Ba is famous for seafood, with several big places to eat along the harbor road with large tanks full of live seafood and bowls of shellfish. Forget about the menu and take a look at what you want, although you could end up with an expensive bill at the end of it as prices are counted on a per kilo basis. You should have known the price range or how to bargain before buying at the market.
If you want to try something in a restaurant instead of going and discovering yourself in the market, we suggest the list below with traditional taste for you.
a.       Vietnam Soul's Food: The heart and hospitality of Vietnamese
The restaurant is just 300m away from the main street. This is a gem among all restaurants and deserves the highest recommendations in Cat Ba. Lovely food is served fresh by the local family.
Address: No. 131 Tung Dinh, Cat Ba Island, Hai Phong City, Quang Ninh Province
Telephone:  +84) 912 966 925
Hours: 08:00 – 22:008 a.m – 10 p.m
Price: VND 50,000 – 200,000 VND
b. Phuong Nhung Restaurant: Simple but worth
When you are fed up with seafood, Phuong Nhung restaurant is a good choice. The price is quite reasonable for trying Vietnamese traditional food.
Address: No. 184 1-4 Street, Cat Ba Island, Hai Phong City, Quang Ninh Province
Telephone:  +84) 976 053 823
Hours: 06:30 – 21:306.30 a.m – 9.30 p.m
Price: from VND 50,000 VND
This virtual tour talked about all the tits and bits of Cat Ba Island to make you visualize the diversities of this small island. Cat Ba is like a gem in Halong Bay that is awaiting your presence. Come to Vietnam and pay a visit to this island to witness and cherish its primeval luxury and staggering beauty.
5.  ABOUT LUXURY TRAVEL LTD.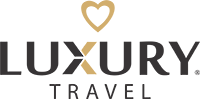 Lux Travel DMC Ltd. is the first luxury tour operator in Vietnam with a 15-year-experience in the travel industry. It has won a number of national and international accreditations and awards with the high-end travel services. Lux Travel DMC offers private holiday packages to Vietnam and other Southeast Asian countries. Those are the reasons why the Cat Ba Island tour by Lux Travel DMC also stand out in the crowd. Share your interest with the staff of Lux Travel DMC. The experienced team will take care to give you a pleasing vacation on Cat Ba Island.
So if you are planning for a Vietnam tour in general or to Cat Ba Island in particular, contact us here.